The Burly Belles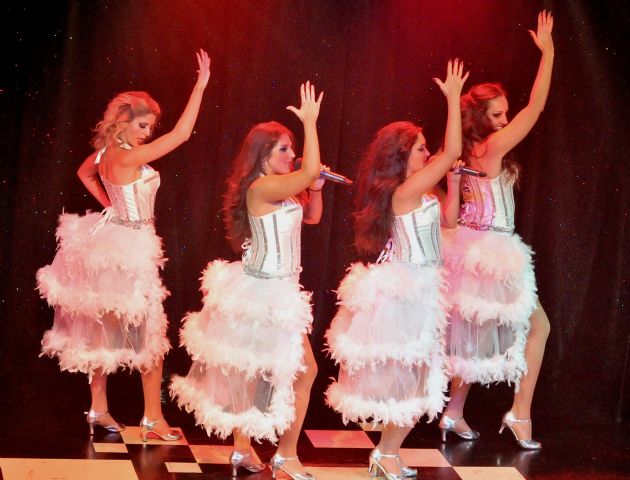 The Burly Belles
Superb Sophisticated Burlesque Show
Highly Recommended
Viewed & Approved
UK Nationwide
The Burly Belles proudly present to you their stunning Cabaret Show, consisting of two stunning singers and dancers. These four beautiful ladies, Lola, Candy, Roxy, and Blondie, will bring a slice of vintage glitz and glamour to all events. The Burly Belles will not disappoint in delivering a truly memorable experience!

They have the perfect blend of charm, style and sassy, delighting audiences with their slick performances.

From tongue in cheek bathing beauties to glamorous giant feather fans and raunchy routines, The Burly Belles performances are individually crafted to deliver a unique, authentic look and feel, satisfying in abundance musically and getting the pulses racing!

Perform a list of hit songs from dramatic films, such as 1972's Cabaret and 1979's All That Jazz, among others more recent, such as 'Burlesque', which starred Christina Aguilera and Cher.

Perfect for all corporate and private events, theatre shows, and more, the girls will truly captivate all audiences with their dazzling glamour.

Meet and greet, champagne and hospitality services are also available to add a little more sparkle to your event.

Express,
I Am A Good Girl,
Diamonds Are A Girls Best Friend,
Show Me How You Burlesque,
All That Jazz,
Tough Lover,
Welcome To Burlesque,
I Don't Need A Man,
Dont Cha,
Big Spender,
Fever,
Pink Panther Theme,
Rolling On A River,
Moulin Rouge,
Lady Marmalade,
Nasty Naughty Boy,
Trouble,
Still Dirty,
Travel
UK Nationwide and Overseas
Butlins Holiday Camps
Swansea Festival
Vintage Car Show
Corfu (summer Season)
Bahrain (hotels)
Ramada Hotel
Best Western Hotel
The Hilton Hotel
The Village Hotel Group
The Venue
London
Nightclub
Thorpe Park
London
Renaissance Hotel
Hilscourt Conference Centre
Pontins Holiday Camps
The Holiday Inn Hotel
Hard Rock Cafe's
Royal Ascot
Stoke On Trent Gay Pride Festival
US
Swiss and German Tours
Dubai and Middle East Contracts
China and South East Asia Tour
East Kilbrides Artburst Festival
Marvellous Festival At Wellington
Leeds Football Ground
Royal Bank Of Scotland
Reviews of The Burly Belles
Make Enquiry for The Burly Belles Now!