In-Cahoots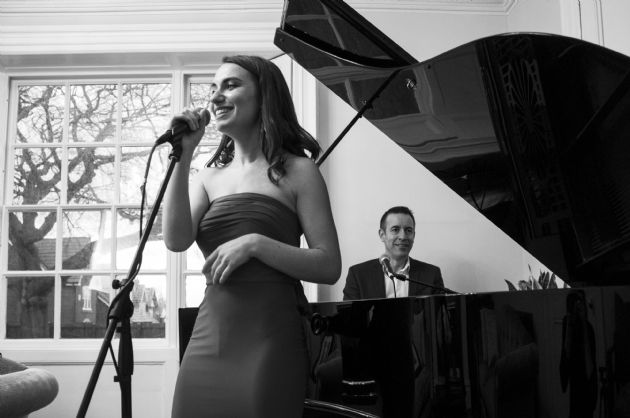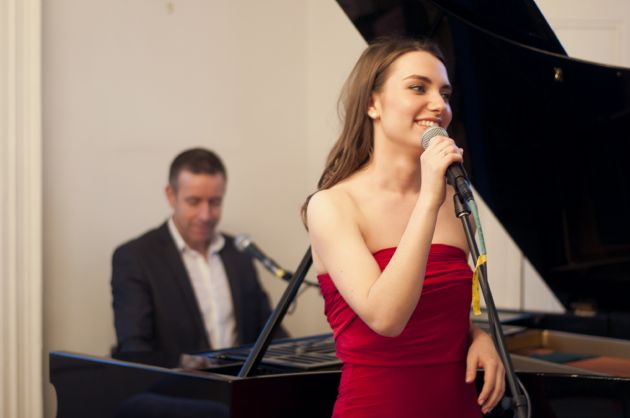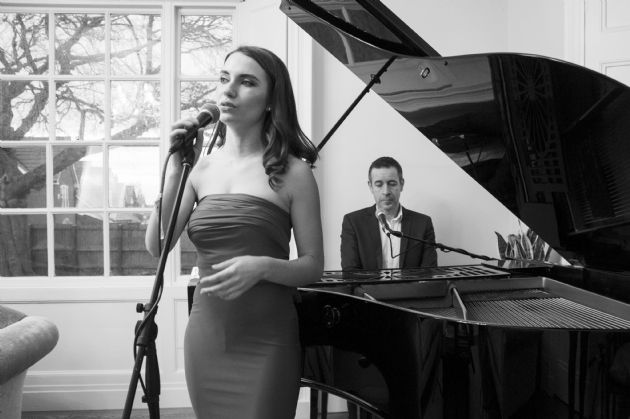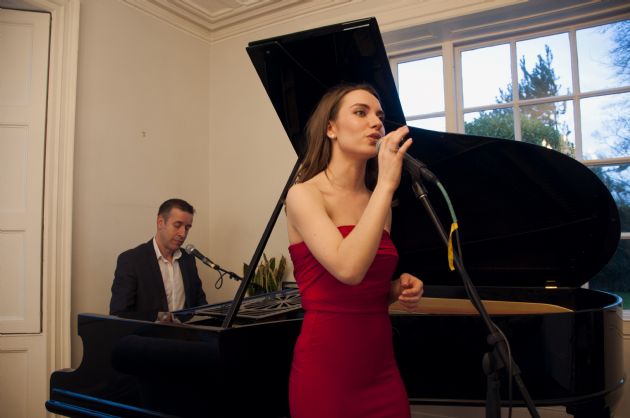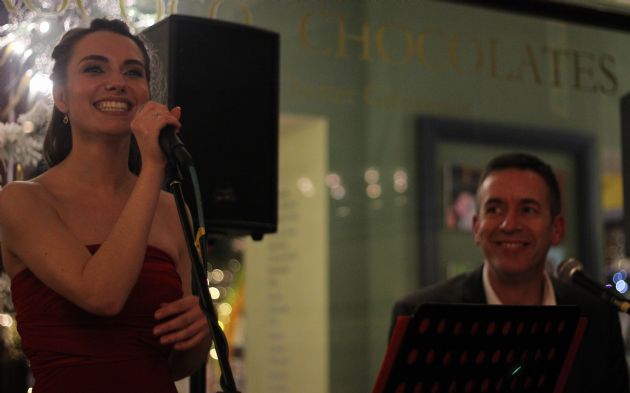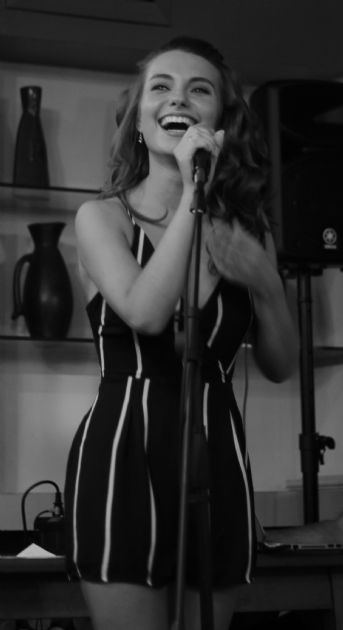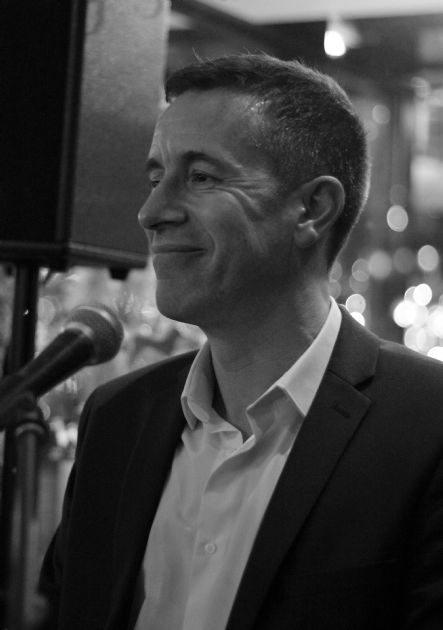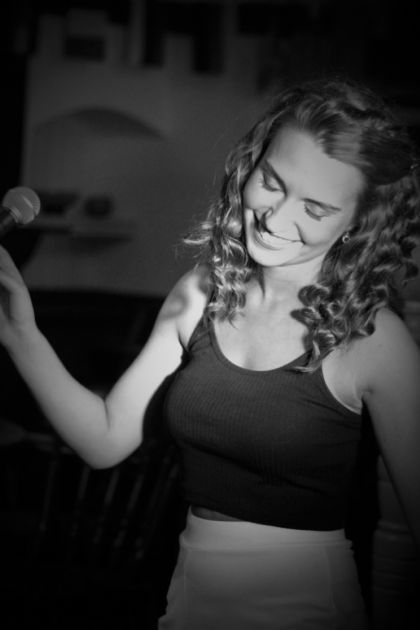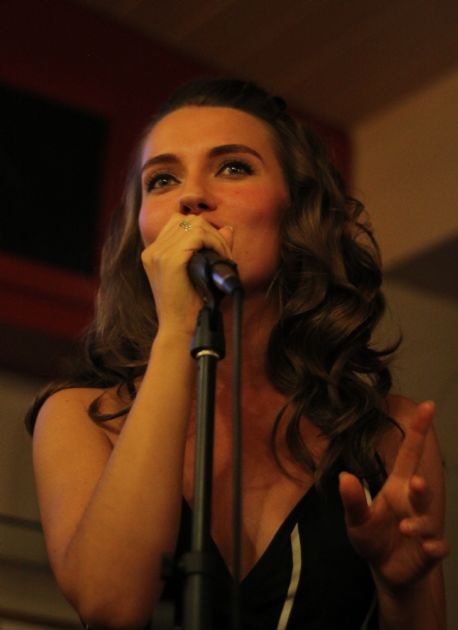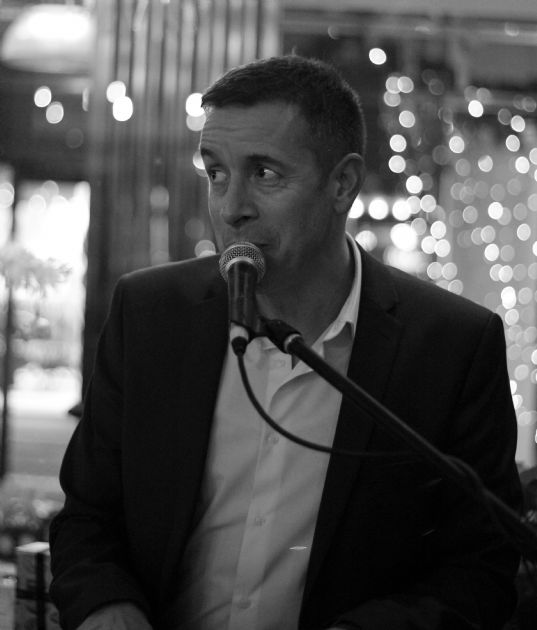 In-Cahoots
Fantastic Duo with Live Keyboard
Perfect for Weddings, Events & Parties
Highly Recommended
Acoustic Set Available
Up-tempo Party set Available
Swing and Jazz Option
Full Public Liability and PAT Testing
Available UK Nationwide
Incahoots are a piano vocal duo who offer an extensive and varied repertoire, providing quality music, for all tastes, ages and occasions.

Gabrielle has been training in Musical Theatre since a young age, playing lead roles in shows such as 'Grease', 'Chicago', 'Hairspray', 'Sweet Charity', 'Bugsy Malone', 'Beauty and the Beast', and many more. She has taken many Musical Theatre exams including Grade 5 in IDTA Musical Theatre, Grade 6 in LAMDA Verse and Prose, as well as studying Performing Arts and Theatre in high school and college. She went on to study a three year course in Music Theatre at the University of Central Lancashire, where she graduated with a BA First Class Honours. Gabrielle is also a singing teacher at Stagecoach, Wilmslow where she teaches children aged 5-18 years.

Although Musical Theatre has always been a dominant part of her life, Gabrielle's passion lies with jazz, soul and pop music and has performed at some of the North West's most prestigious venues (e.g. Chester Grosvenor Hotel, Royal Birkdale Golf Club, Chester Races). Gabrielle can also be engaged as a solo artist.

Chris, who has a first class BA (Hons) Degree in Music, has enjoyed success as a past Variety Club 'Act of the Year' winner and has appeared on Jonathan Ross' "Big Talent Show." He has recently completed a sixteenth successive season as resident pianist at the DW Stadium, home to Wigan Athletic FC, and has also secured a third successive season performing at the Chester Races. Added to this, Chris has been invited to perform at Anfield Stadium, The Grand National events at Aintree Racecourse, as well as many of the well renowned Golf Clubs, restaurants and hotels throughout the North West region (including Royal Birkdale and Hillside in Southport). Chris can also be engaged as a solo artist.
In most cases, the songs in Incahoot's Repertoire can be performed either as just piano/vocal arrangements or as more familiar 'full' versions depending on the mood you wish to create (i.e. Piano Bar/Lounge or Cabaret). In addition, specific songs of your choice can be requested and included as part of your event (for example, the 'first dance' at a wedding ceremony). We can also offer a DJ and Disco service if required (for a small additional cost).

Incahoots are also able to perform specialised 'themed shows' such as 1960's, 1950's, 1940's, Puttin' On the Ritz, and more. (Incahoots are invited to perform over 20 of these shows each Christmas season at the Queen Hotel in Chester).

Make sure to contact Garston Entertainments for futher information and to book!

All of me
At last
Beyond the sea
Come fly with me
Don't get around much anymore
Fly me to the moon
Isn't This a Lovely Day
It had to be you
I've got you under my skin
I wanna be around
Isn't this a lovely day
Just a gigalo
Let there be love
Little old wine drinker
Makin' whoopee
Mr Bojangles
My baby just cares for me
Night and day
OK you win
That's amore
That's life
The lady is a tramp
They can't take that away from me
The way you look tonight
They all laughed
You make me feel so young
Always
Anniversary waltz
As time goes by
Brother can you spare a dime
For me and my gal
Get happy
Georgia on my mind
I only have eyes for you
I wonder who's kissing her now
Lazy moon
I left my heart in San Francisco
I'll see you in my dreams
Love for sale
Lullaby in ragtime
Misty
Moon river
Nevertheless
Save your love for me
That ole devil called love
The sunshine of your smile
What'll I do?
You made me love you
Adele – To make you feel my love,
Burt Bacharach – What the world needs now
Burt Bacharach - I just don't know what to do with myself
Burt Bacharach – I say a little prayer
Burt Bacharach - I'll never fall in love again
Burt Bacharach – Baby it's you
Burt Bacharach - Wishin' and hopin'
Burt Bacharach – Do you know the way to San Jose?
Burt Bacharach - Always something there to remind me
Burt Bacharach – Alfie
Burt Bacharach - Make it easy on yourself
Burt Bacharach – Anyone who had a heart
Burt Bacharach - Walk on by
Burt Bacharach – This girl's in love with you
Burt Bacharach - Raindrops keep falling on my head,
Burt Bacharach - Arthur's theme,
Burt Bacharach - The look of love,
Beach Boys - God Only Knows
The Beatles – Blackbird,
The Beatles - Hey Jude
The Beatles - In my Life,
The Beatles - Lady Madonna,
The Beatles - Penny Lane,
The Beatles – Something,
The Beatles - The long and winding road
The Beatles - Yesterday,
The Beatles – When I'm 64
The Beatles –Sgt Pepper's Lonely Hearts Club Band
The Beatles –Little Help From My Friends
The Beatles –All You Need is Love
George Benson – Masquerade,
George Benson – Gimme the night
Blondie - Denis
Bread - Make it with you,
Boomtown Rats - I don't like Mondays,
Buddy Holly- Raining in my Heart
Kate Bush – The man with the child in his eyes
Michael Buble – Lost,
The Carpenters – Close to you
Mama Cass – Dream a little dream of me
'Cheers' Theme - Where everybody knows your name,
Eric Clapton - Tears in heaven,
Eric Clapton - Wonderful tonight,
Coldplay - Viva la Vida,
Coldplay - Speed of sound,
Coldplay – Trouble,
Crowded House- Weather With You
The Doors - Light my fire,
The Doors - Riders on the storm,
The Eagles – Desperado,
Everly Brothers- Dream
Fat Larry's Band - Zoom
Roberta Flack - Killing Me Softly,
Roberta Flack - The First Time Ever I Saw Your Face
Aretha Franklin - You Make Me Feel Like a Natural Woman
Andrew Gold - Slip away,
Macy Gray - I Try,
Noel Harrison - The windmills of your mind,
Billy Joel - Always a woman,
Billy Joel - Just the way you are,
Billy Joel - Lullaby (Goodnight my angel),
Billy Joel - My Life,
Billy Joel - New York State of mind,
Billy Joel - Piano man,
Elton John - Your song,
Elton John Yellow brick road,
Norah Jones - Don't know why,
Norah Jones- Sunrise
The Kinks – Days,
The Kinks - Dedicated follower of fashion
The Kinks - Sunny afternoon,
The Kinks - Waterloo Sunset
Carole King - It's too late,
Carole King - Will you still love me tomorrow,
Carole King - You've got a friend,
Carole King - I Feel The Earth Move
John Lennon – Imagine,
Gordon Lightfoot - If you could read my mind,
Julie London - Cry me a River,
Barry Manilow – Mandy,
Joni Mitchell - A Case Of You
Van Morrison – Moondance,
Van Morrison - Have I Told You Lately That I Love You
Randy Newman - Simon Smith and his amazing dancing bear,
Randy Newman - You've got a friend in me,
Oasis - Don't look back in anger,
Oasis - Half the world away,
Gilbert O'Sullivan - Alone again naturally,
Elvis Presley - You were always on my mind,
Lou Reed - Perfect day,
Lionel Richie – Easy,
Frank and Nancy Sinatra – Something stupid
Sting - Fields of gold,
KT Tunstall - Other Side of the World
Paul Weller - You Do Something To Me
Robbie Williams – Angels,
Robbie Williams - She's the one,
Amy Winehouse - Love is a Losing Game
Amy Winehouse –Back to Black
The Rolling Stones - Ruby Tuesday
Bill Withers - Ain't no sunshine,
Stevie Wonder – Lately,
Stevie Wonder - You are the sunshine of my life,
Tom Petty - Great Wide Open,
Yazoo - Only You,
10cc - I'm Not In Love,
Anastasia - I was made for lovin' you,
The Beatles - Get back,
Lou Bega - Mambo No 5,
Beatles- Twist and Shout
Chuck Berry - You never can tell,
James Brown - I feel good,
The Byrds - Mr Tambourine Man
Cher - Shoop Shoop Song
The Chords – Sha-boom
Chubby Checker- Lets Twist
Captain and Tenille - Love will keep us together,
Ray Charles - Let the good times roll,
Ray Charles- Hit the Road Jack
Randy Crawford – Street life
Christopher Cross - Ride like the wind,
The Crystals - Da Doo Ron Ron
Bobby Darin – Dream lover
Neil Diamond - Cracklin' Rose,
Neil Diamond - Sweet Caroline,
Earth, Wind and Fire – September
Everley Bros – Wake up little Suzie
Georgie Fame - Shop around,
Georgie Fame - Yeh Yeh,
Fleetwood Mac – You Make Lovin' Fun
Eddie Floyd - Knock on wood,
Foundations - Baby, now that I've found you
Marvin Gaye – I heard it through the grapevine
Al Green – Let's stay together
B ill Haley - Rock around the clock
Bill Haley – Shake rattle and roll
Buddy Holly – Oh Boy!
Buddy Holly – That'll be the day
The Isley Brothers - Harvest for the world,
Etta James - Something's Got A Hold On Me
Keane - Everybody's changing,
Carole King – I feel the earth move
Knarles Berkeley - Crazy,
Little Eva – The Locomotion
Little Richard – Tutti fruitti
Susan Maughn – Bobby's girl
Maroon 5 - Sunday Morning
The Mavericks - Dance the night away,
McFadden and Whitehead - Ain't no stoppin' us now,
Monkees- I'm a Believer
Van Morrison - Brown eyed girl,
Wilson pickett - Mustang Sally
New Radicals - You only get what you give,
Prince – Kiss,
Roxy Music - Let's stick together,
Helen Shapiro – Walkin' back to happiness
Nancy Sinatra – These boots were made for walking
Sister Sledge – Thinkin about you
Sonny and cher - I Got You Babe
Dusty Springfield – Son of a preacher man
Steelers Wheel - Stuck in the middle,
Thin Lizzy – Dancin' in the moonlight
Toploader - Dancin' in the moonlight,
Mary Wells - My Guy
Barry White - The first, my last, my everything,
Amy Winehouse – Tears dry on their own
Amy Winehouse- Valerie
Andy Williams - Can't take my eyes off you,
Andy Williams - Music to watch girls go by,
Robbie Williams - Some kind of beautiful,
Jackie Wilson- Reet Petite
Stevie Wonder - For once in my life,
Stevie Wonder- Master Blaster
Stevie Wonder - Isn't she lovely,
Stevie Wonder - Signed, sealed, delivered,
Stevie Wonder – Superstition,
Stevie Wonder - Living For The City
Travel
UK Nationwide | Europe | Worldwide
Weddings
Private Functions
Corporate Events
Holiday Resorts
Football Clubs
Hotels
Make Enquiry for In-Cahoots Now!