James Loughlin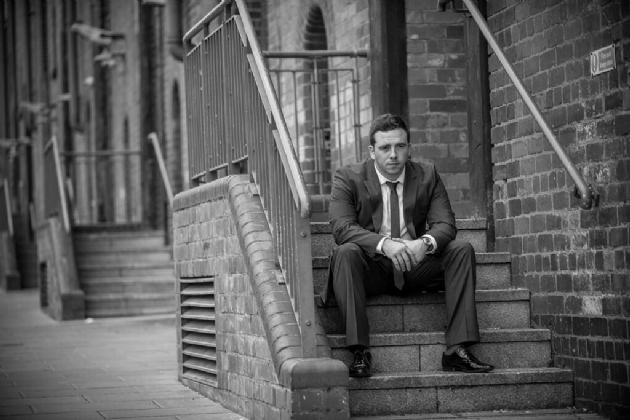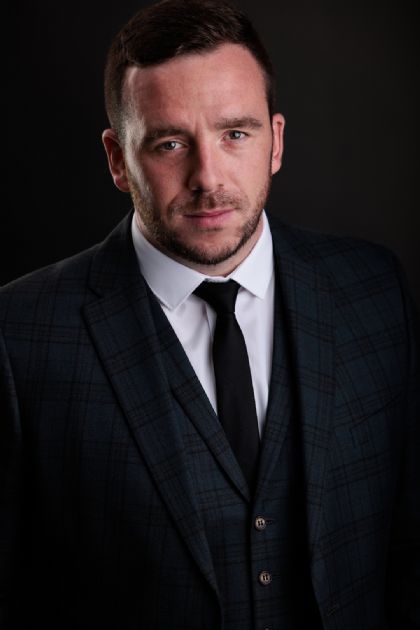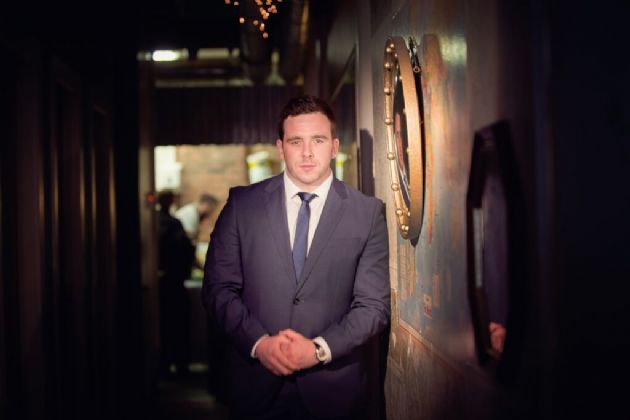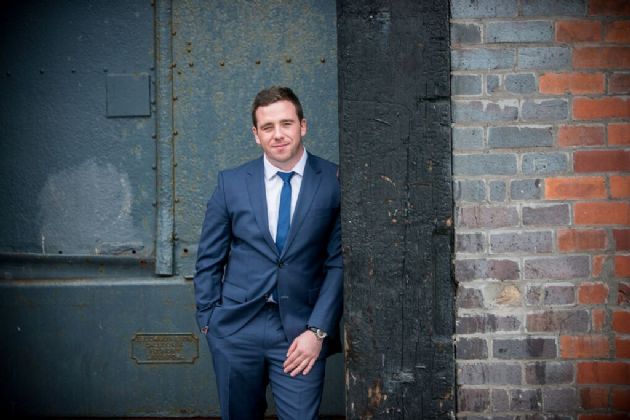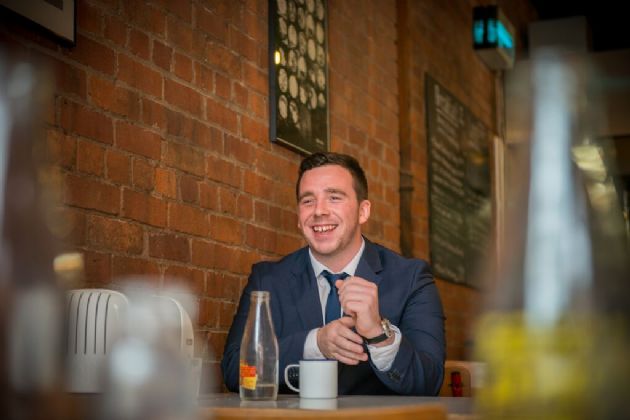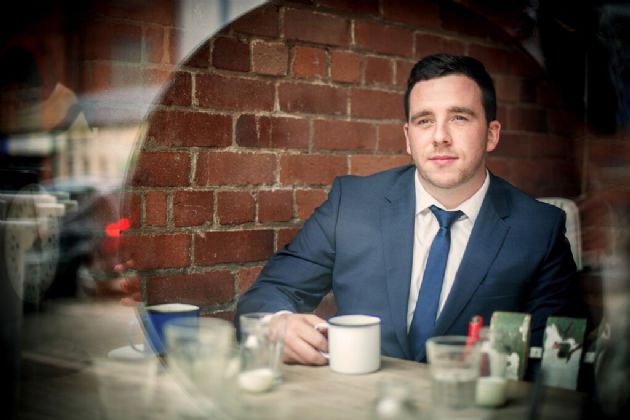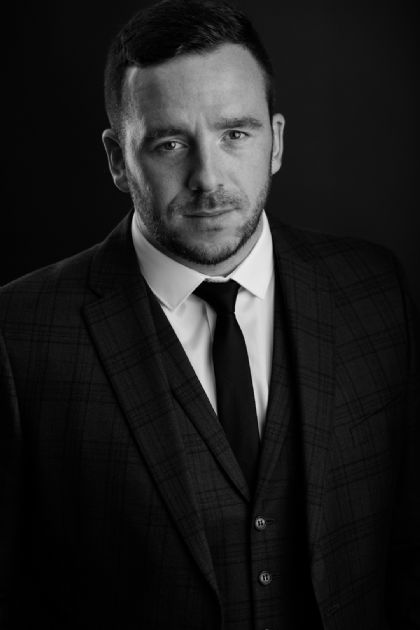 James Loughlin
Weddings, Events & Function Singer
Exclusive Artiste to Garston
Perfect for Weddings, Events & Parties
Highly Recommended, Popular Artiste
Music from 60's to Current Charts
Swing Set Available
Soul Set Available
DJ & Disco Package Available
Full Public Liability and PAT Testing
Available UK Nationwide
James Loughlin is a fantastic Wedding, Events & Function singer who has performed at hundred of venues around the UK and Europe, including the Round-house in London, in the Tony nominated musical Rock of Ages and on board the Norwegian Breakaway from New York to the Caribbean.

James also sang live on BBC TV on the National Lottery Show, performing to millions of viewers singing `Cry me a riverí to a packed celebrity audience.

With a Superb Voice and Warm, Entertaining Personality, James is now one of our most in demand and popular Wedding, Events & Function singers and performs all over the UK and Europe

James is happy to adapt his songs and show to suit you and your guests, audience, event, clients or venue. Whether you want a night of easy listening swing theme music, an evening of pulsating Soul & Motown Classic Hits or you want to fill the dance-floor with up to date chart music, James can cover it all making his show suitable for everyone

James has quality PA sound equipment to enhance your enjoyment of his performance, his equipment is PAT tested and he carries full Public Liability Insurance. James can also provide a Full DJ & Disco Package if required

James is an ideal choice for any Wedding, Corporate Event, Live Music Venue, Party or Function and like many people who have previously booked James (please read James` reviews!) we are confident that you will not be disappointed with this fantastic young singer!

Modern Song List
Hey Brother
Mr Bright-side
Human
Uptown Funk
Wake Me up
Little lion man
Shut up and dance with me.
Sex on fire
Dont Stop Believing
Uptown funk
Best Song ever
Valerie
Adventure of a lifetime.
Good Grief - Basttile
Dance with me tonight - Olly murs
Dear Darlin - Olly murs
Soul Set List
My girl
Under the Boardwalk
Saturday night at the movies
kissing in the back row of the movies
Come on over to my place
Mustang sally
Save the last dance for me
You to me are everything
Your just to good to be true
My brown eyed girl
All night long
Dancing on the ceiling
my everything (Barry White)
More than a Number
Everybody needs somebody
Hold Back the Night
Dignity (deacon Blue)
Stuck in the middle
Get lucky
Burning love
Twist and shout
Oh what a night
To Love Somebody
Whos Loving you
Me & Mrs Jones
Zoom
Try A little tenderness
Soul man
Shake a Talefeather
Your love keeps lifting me higher
Love train
Sweet Caroline
Cant take my eyes off you.
You to me are everything
Heaven must be missing an angel
play that funky music
Love I lost
Sweet Soul music
My destiny
Everybody needs somebody
Whole of the moon
Twisting the night away
In the Midnight hour
Real Gone Kid
Ms Grace
Cant Get By With Out You
Sweet Soul Music
Everybody Needs Somebody
Cant get by with out you.
September
She used to be my girl.
Land of 1000 Dances
Zoom
there goes my first love
Red light spells danger
Swing Set List
Cry me a river
Home
Havenít met you yet
Everything
Tears in heaven (Eric Clapton)
Save the last dance
Moon dance (van Morrison)
Heartache tonight (The eagles)
Feeling good
Lost
Everything
Iím your man
It had better be tonight
Spiderman (Buble)
Georgia on my mind (ray charles)
Nobody until somebody loves you (dean martin)
L.O.V.E*
Hold on
For once in my life
All I do is dream of you
All of me*
You donít know me (ray Charles)
Call me irresponsible
More I see you
Me and mrs jones
All ways on my mind
Crazy thing called love
Hollywood
Twist and shout
Itís a beautiful day.
Song for you
Fever
Thatís life
World on a string
Under my skin
How sweet it is
Try a little tenderness (Buble)
To Love somebody (Beegees)
Whos loviní you (Jackson 5)
To be loved
Close your eyes
Come fly with me (Sinatra)
Strangers in the night (Sinatra)
Summer wind (Sinatra)
Ainít that a kick (dean)
My way
New York
Fever (Buble)
Mr bojangles (Sammy davis JR)
Lady is a tramp (Sinatra)
You make me feel so young (Sinatra)
Moon river (Sinatra)
Fly me to the moon (Sinatra)
Thatís life (Buble)
Under my skin
One for my baby (sinatra)
Mack the knife (Bobby Darin)
King of the road (dean)
Everybody loves somebody (dean)
Wonderwall (big band version)
Thatís Amore
Lady luck (Sinatra)
Beyond the sea (Bobby darin)
One for my baby. (Sinatra)
Little old wine drinker me
Rock Set List
All Right Now - Free
Sweet Home alabama -
You really got me - The Kinks.
Musical Theatre Set List
Bring Him Home - Les Mis
Stars - Les Mis
Who Id Be - Shrek
Heaven on their Mind - JSS
Anthem - Chess
Travel
UK Nationwide | Europe | Worldwide
BBC TV
Marie Curie Cancer Care
Suites Hotel
Gentings Casinos
Parkdean
Park Leisure
Outdoor Shows Ltd
Corporate Events
Weddings
Private Parties and more
Casinos
Hotels
Live Music Venues
Theatres
Reviews of James Loughlin
Dave Owen

James Loughlin with his excellent mixture of swing and soul played two fantastic sets at my 60th birthday celebration on Saturday 20th October in Leigh. A crowd of over 120 people were treated to his exceptional performance. He produced everything I asked for both live and in playing recorded music between his own sets. I would just like to thank him and recommend him to anyone for their events. Thanks James. Dave Owen, 22nd October 2018

---

Christine Blake booked James for her daughter's wedding

James sang at my daughter's wedding and it absolutely topped the night off. She said it made a perfect day that bit more special as it was also a surprise to her. He is such a pleasant and confident young man, at ease with himself. He was just brilliant.

---

Judith Taylor

James Loughlin was our singer for our wedding this weekend 7/7/18 he was totally awesome so many of our guests spoke to us afterwards and said how much they enjoyed his performance as we did. Heís been helpful and quick in all correspondence performed the set we asked without any quibble, was a lovely friendly guy who engaged with his audience . Would recommend him without question

---

Harriet Flowers hired James to perform at her wedding at Ringwood Hall Hotel, Derbyshire

We had James Loughlin sing at our wedding and James was amazing, all the guests commented on how good he was. James sang our first dance song which made it extra special.We would highly recommend James, he is a lovely guy!!

---

Eveline booked James for a 60th Birthday Party

A wonderful night was had by all James was a excellent choice of singer, very professional and everyone loved him. We would recommend him to anyone! Thank you James, you made the night!

---

Sharon Scullion hired James to perform at her Birthday Party at Thornton Hall Hotel & Spa, Wirral

I just wanted to say thank you to James for a super performance on Friday at my 40th birthday party. James began with a few swing songs as guests arrived and were sitting to eat, then about 30 minutes in, he upped the tempo a bit and got people up dancing and singing along. With a few jokes thrown in (mostly aimed at me!), he had guests laughing and really enjoying themselves. James was very professional, looked the part and made my party.

---

Sam Smith Booked James for her Event

I booked James Loughlin to perform a Mowtown Evening at Moseley Golf Club on Friday 10th November 2017. He was brilliant from start to finish. He did two sets and the music he played during his break was just as good. James arrived promptly. If I am not mistaken he didnít even manage to finish one song before the guests were up on the dance floor. The lights PA was all very professional and made a fantastic atmosphere. It was my first event I had to organise as Lady Vice Captain. The evening was a huge success and I have had quite a lot of positive feed back. Thank you once again if the club would allow me to have another Mowtown next year I defineatly will book James again. Many thanks

---

David Lydiate hired James to perform at his private party at the Hilton Hotel Liverpool

An awesome performer of the highest caliber. His rendition of "That's Life " "took the roof of" at my party to celebrate being 10 years in remission from Leukemia for a second time. It meant the world to me! A true perfectionist 11/10!

---

Lorraine Underwood booked James to perform at a Private Birthday Party at Cedar Court Hotel, West Yorkshire

James Loughlin Performed at our Family Birthday Celebrations, at the Cedar Court Hotel, West Yorkshire. James is a great entertainer fantastic voice and can sing anything. No matter what James sings, the song suits his voice. All our guests commented on how professional he was and what a great singer. I would certainly book James for our next party. Thank You James you made our night.

---

Lorraine Walker hired James to perform at a private party at a private residence in South Yorkshire

Terrific act. Guests of all ages loved him. Friendly, professional and very talented! Look forward to next time.

---

John Poole booked James to perform at a Private Party at Rendezvous Hotel, North Yorkshire

James Loughlin was brilliant, perfect all round entertainer, really good at getting the party going, very very professional, we will recommend him.

---

Darren Lepper hired James to perform at a corporate event at St Julian's Club, Kent

Really enjoyed Jamesí sets, the first was a lot of his swing numbers which went well for starting the evening slowly, a bit of background music to fill in the gap, and then he picked up the pace as promised for the second set. I didnít need to lift a finger, he set up and packed up without any effort from me. Nice guy and a great singer

---

Jonathan Fenney hired James to perform at his Fundraising Event at The Village Club, Culcheth

I just wanted to drop you a quick email to say thank you very much for arranging for James to sing at my fundraising night at The Village Club, Culcheth. James was superb. He was very punctual and his 2 sets were excellent. I cannot fault him. I would not hesitate to book him again for future events.

---

Jane Bentley hired James to perform at her husband's 70th Birthday Party in Solihull

James sang at my husbands 70th party on Friday night and was a huge success! Everyone loved his music from start to finish And he got the whole party rocking! We would definitely recommend James for any function large or small!

---

Peter Speed hired James to perform at his wedding at the Shankly Hotel, Liverpool

Just a big thank you in regards to James Loughlin's contribution towards our wedding and great day. His performance was brilliant from first to last song. I will be putting his name forward if anyone is looking for an entertainer in the future.

---

Wendy booked James for a Christmas Party

James, was everything we expected. He was wonderful. Not only a fab singer but such a lovely guy. We will be booking him again for next year.

---

Amanda Casey bookeed James for a Annual Ladies Lunch

A HUGE thank you to James Loughlin for entertaining our 250 guests at our annual Ladies Lunch in Glasgow Ė he was absolutely fantastic and went down a storm! A true professional and pleasure to work with!

---

Michael Price, Captain booked James for a presentation Evening

We first saw James Loughlin at the Park Golf Club earlier this year and we were so impressed we booked him for a presentation evening held on 26th November. Not only a good singer/entertainer but very personable and accommodating young man, he brought and set up his own equipment and provided back-ground music for us during the interval, etc. Very capable of a wide range of music, he is well recommended. Thank you very much.

---

Jo Hulme hired James to perform at a Surprise Birthday Party in Bristol

I would like to thank James for Saturday night. He was absolutely brilliant.

---

Helen Clark hired James to perform at her wedding drinks reception at Cameron House on Loch Lomond

I just wanted to say a huge thank you to James for his performance during our cocktail hour on our wedding day. His set was perfect for the ambiance we wanted to create and his performance was complimented by many of our guests on the day and following the wedding. James was warm and friendly, he was able to read the crowd well and his vocals didn't disappoint. He arrived in plenty of time and his set up was good, the pre wedding communication was also really good and he was very understanding when I had a family emergency and couldn't have our final pre wedding chat about the playlist. I would highly recommend James for future events, especially if you are looking for someone to create a swing/jazz atmosphere with a twist of modern, our guests loved him.

---

Danielle Moorby hired James to perform at her sister's 30th Birthday Party in Great Harwood, Lancashire.

James performed at my sisters 30th on Saturday afternoon he was fantastic, great singer and such a lovely person! We will definitely use James again in the future thank you.

---

Andy Baxendale hired James to perform at his 50th Birthday Party in Wigan.

James Loughlin performed at my 50 birthday party and was outstanding. He is extremely professional, and made the party come alive. All the guests commented on how good he was and I will certainly book him in the future for more events. Many thanks James - you were brilliant.

---

Abi Hanson, booked James to perform at her wedding ceremony at the Seacote Hotel, Cumbria.

Myself and my partner got married yesterday and we booked James as our singer, by far one of the best choices I made for my wedding. James sang for me walking down the isle and I can honestly it was one of the most magical moments of my life, his beautiful voice and the setting had all guests in tears, myself and groom included. Such a lovely man from start to finish also, everyone of our guests had commented on how fantastic he was, what an outstanding talent! We couldn't have wished for anymore from him,I'm going to try find any excuse to book him again now!

---

Emma booked James for a 30th Birthday party at the Gladstone Club, Northwitch.

Just wanted to say a massive thank you! I booked James for my brother in laws 30th birthday and all we can say is wow he was amazing. All our family and friends could not speak highly enough of him at the end of the night and we would not hesitate to book him for future event. Could you please pass on our thanks to James. Matt had a fantastic night and we could not have asked for more. Thanks again perfect singer and person for a perfect night.

---

Mike Doyle booked James for an event at Park Golf Club

Had the pleasure of James Loughlin perform for us at the Park golf club . The whole evening went really well and I would like to thank James for that. A great evening, Thank you.

---

Simon Thorold booked James for the Round Table Ball at The Sandcastle in Skegness

I booked James Loughlin to perform for us on Saturday evening at the Skegness Round Table Annual Ball. I would just like to say what a fantastic act he was ! Nothing was too much trouble. We went through the set list, he performed every song we wanted and is a very genuine and lovely guy. There was a delay in him starting but even that didnít seem to bother him. Everyone attending said what a great voice he had and a smashing time was had by all. Please pass on my sincere and grateful thanks to James for treating us to such a wonderful performance."

---
Make Enquiry for James Loughlin Now!