Scott - Spanish Guitarist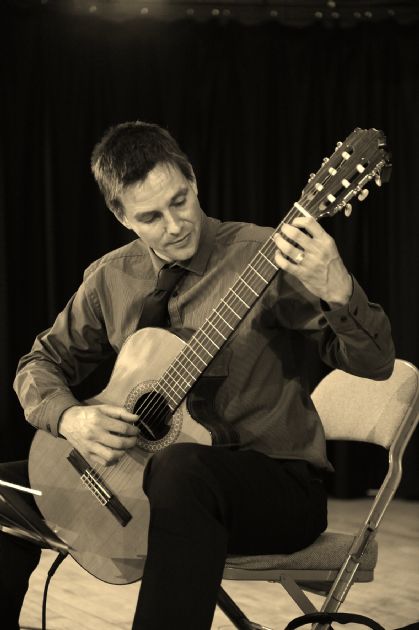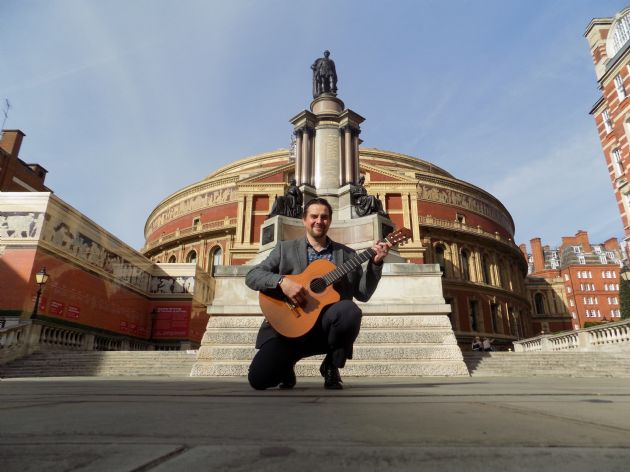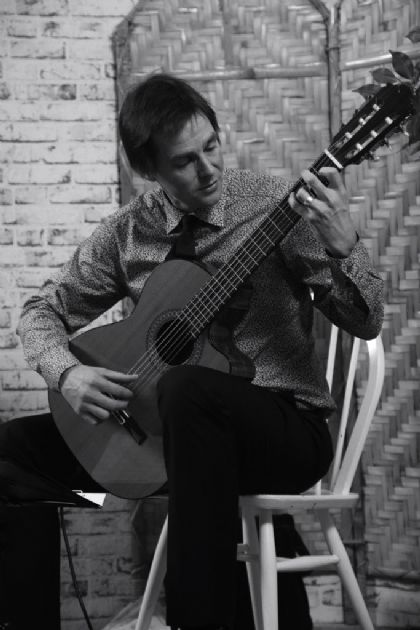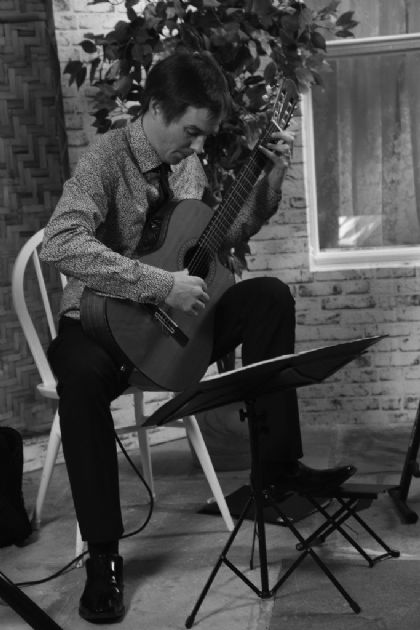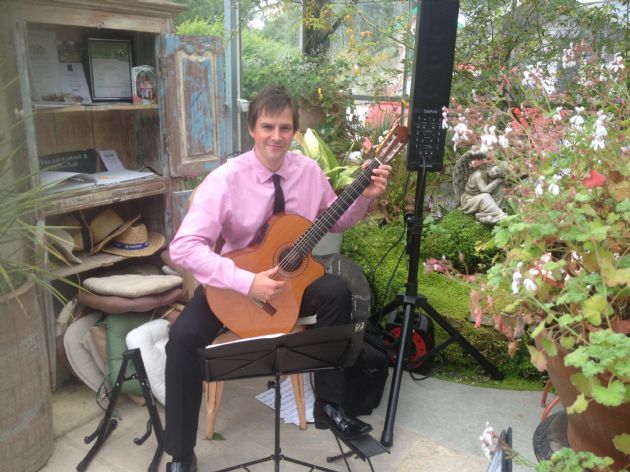 Scott - Spanish Guitarist
Romantic Classical Solo Guitarist
Perfect for Weddings, Corporate Events & Private Parties
Highly Recommended
Talented Musician
Classical and Pop Songs Available
Available UK Nationwide
Public Liability & PAT Testing Certificate
Scott is a Fantastic Young Musician Who Provides a Unique Blend of Spanish Classics to Modern Pop Songs. Ideal For Wedding, Corporate Events, Private Functions and Parties.

Scott is a Romantic Classical Guitarist based in the North West. He is a seasoned performer with hundreds of hours professional playing to his name. Previous clients include the BBC, Rock FM, Lancashire County Council and 5-star hotels. Scott has played at the Royal Albert Hall's fine dining lunchtime recitals, and headlined the International Spanish Festival!

Scott has a wide repertoire ranging from classics such as Cavatina – The Deer Hunter, Memories of the Alhambra, Romanza and Bach's Prelude, through to arrangements of popular music such as Fields of Gold, Here There and Everywhere, Love Story and Kiss from a Rose. Scott is a member of the Musicians Union, fully covered by public liability insurance and his musical equipment is PAT tested for professional performances.

Make sure to contact us for more information and to book!
Andantino – Carulli
Venticinque op. 60 - Carcassi
Illyrian Lullaby - Addison
Estudio No. 1 - Sor
Here, There and Everywhere - Beatles
Study in C - Sor
Gran Vals - Tarrega
Escocesa (Loch Lomond arr by Segovia)
Estudio No. 6 - Sor
Adelita - Tarrega
Cavatina - Myers
Romanza de Espana - Anon
El Mestre – Llobet
Andantino 2 - Carulli
Por Sempre - Robertson
Passacaille - Weiss
Capricho Arabe - Tarrega
Study in B minor - Sor
Study in D - Sor
Brahms Lullaby
Jesu, Joy of Man's Desiring - Bach
Fantasia - Mudarra
Niel Gow's Lament – Niel Gow
Study in A - Carcassi
Study in C - Sor
Study in E minor - Tarrega
Receurdos de la Alhambra - Tarrega
Fields of Gold - Sting
Kiss from a Rose - Seal
Kemps Jig - Anon
A Toy - Anon
Unchained Melody
Lesson - Aguado
If I fell - Beatles
Study in C Opus 31 No 1 - Sor
Leccion 19 - Aguado
Menuett - Sor
Siciliana - Carulli
Cello Suite No. 1 - Bach
Love Story
Angel - Robertson
Speak Softly Love - N. Rota
Tarantella - Trad
La Coquina Francesa - Sanz
Il Carnavale di Venezia - Benedict
Happy Birthday
Norwegian Wood
The Way You Look Tonight
Po De Mico - Joaopernambuci
Hallelujah - Cohen
Tico Tico
Paraguayan Dance – Outobrino D.Moraes
Ode to Joy - Beethoven
Malaguena – Spanish Traditional
Love Me Tender
Carnival of Venice – Julius Benedict
Sons de Carrilhoes – Joao Pernambuco
Amazing Grace – Traditional
Lady Jane – Rolling Stones
Alegria – Bartolome Calatuyud
Flamenco Pick – Jurg Hochwenber
Fandanguillo - Bartolome Calatuyud
Fields of Athenry – Irish Traditional
Bridal Chorus – Wagner
Wedding March – Mendelssohn
Travel
UK Nationwide | Europe | Worldwide
BBC One
BBC Regions
Rock FM
Asda House
NHS Primary Care Trusts
Emap Radio
Photographic Studios
Stonyhurst College
Bletchley Park
Buckinghamshire
Lords & Ladies
Norfolk
Borough Council
County Councils
Lunya (Liverpool)
Amicis (Yorkshire)
La Tasca (Manchester
Liverpool)
La Vina (Manchester
Liverpool)
Corporate Events
Spanish & Italian nights
Afternoon teas
Sunday lunches
Weddings
Corporate Wine Tastings
Holiday Resorts
Product Launches
Hotels - Fine Dining
Cocktail Bars
Private Parties
and More!
Reviews of Scott - Spanish Guitarist
Mr & Mrs Ellel hired Scott to perform at the wedding at Stanley House, Lancashire

The music he helped us choose for our wedding was so appropriate and extremely well presented on the day. He offered an impeccable, reliable service

---

Sheila Moss booked Scott to perform at the BBC Restoration Roadshow

The ladies of Pulham St Mary are still talking about the classical guitarist in the tuxedo! His lovely music really contributed to making our Restoration Roadshow a very special event.

---

Carol Hoskin, Senior Librarian, saw Scott perform in her Library for Lancashire County Council

Scott played at our library during a classical guitar recital, as part of the national "Make A Noise" in libraries. The event was extremely successful with a large number of people stopping by to listen to him. He was wonderful in his playing and was open to questions in between performances. He was very professional and built up a good rapport with his audience during the afternoon. We've asked him to play again for us next year, for a music therapy event.

---
Make Enquiry for Scott - Spanish Guitarist Now!