The Beat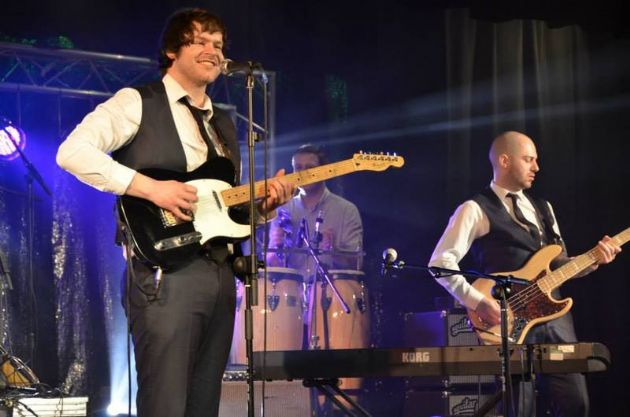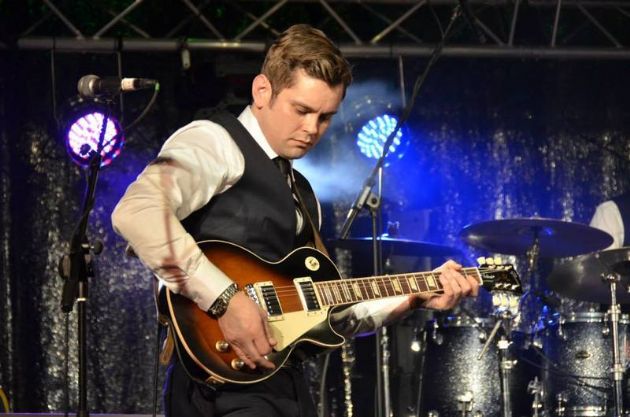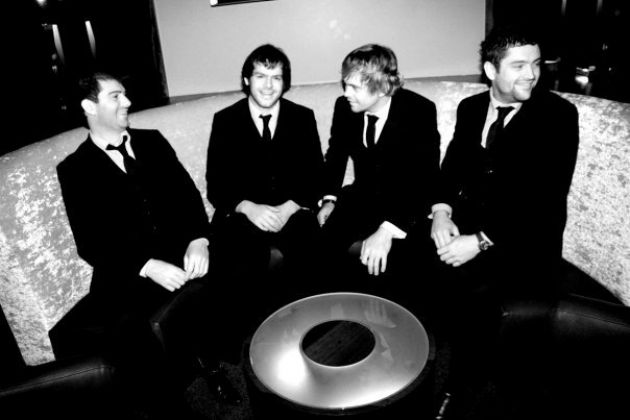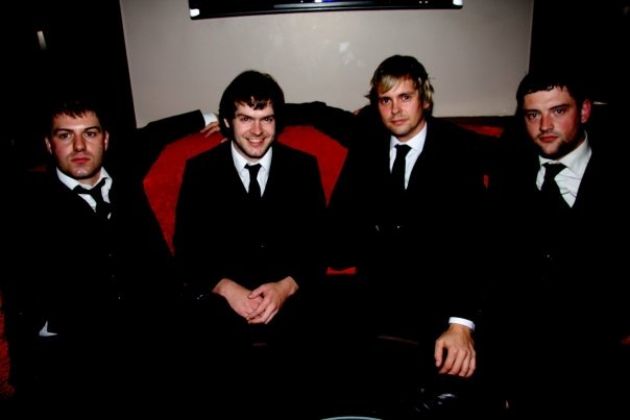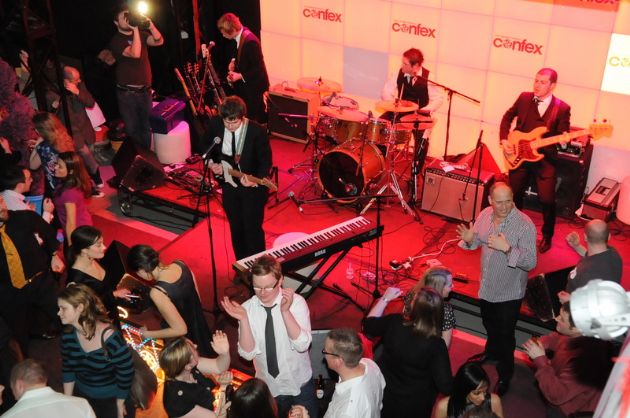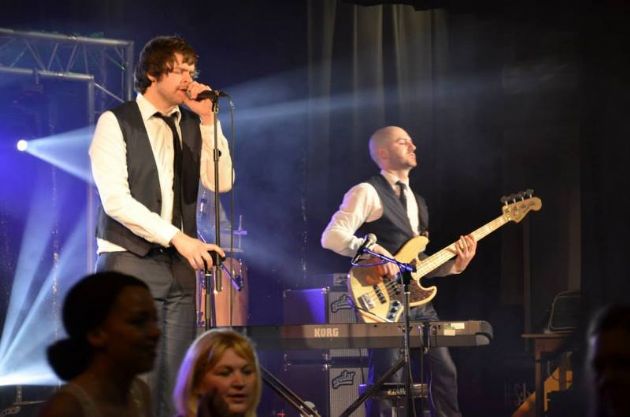 The Beat
Exciting Live four piece Party Band
Highly Recommended
Viewed & Approved
UK Nationwide
The Beat is the most exciting and crowd pleasing band at the top of the UK corporate live music scene today.
This eager, young, four-piece outfit have already wowed audiences across the world with their eclectic mix of rock, soul, pop and blues, playing guitar-based, classic party anthems that span from the 1950s to the tunes topping the charts today.
All friends since 6th form, this group is driven by determination, enthusiasm and an overwhelming passion for live music. With unparalleled attention to detail, this super group of two guitars, keys, bass, drums and 3 part harmonies, never fails to deliver an epic show.

Already The Beat boast an impressive depth of talent and experience. They have all been performing, writing, recording, and touring professionally for more than ten years. They have worked with the likes of Supergrass, The Happy Mondays, Diana Vickers, James Corden, Rhydian, Blur, Ronnie James Dio, The Kooks, The Fratellis, Darius, The Super Furry Animals, Jonathan Ross, Steve Lamacq, Janice Long, Clint Boon, Bloc Party, Tim Rose, Blondie, Juliette Lewis and many more….

While performances at venues such as Murrayfield Stadium Edinburgh, Old Trafford, The Millennium Stadium, Cardiff; The Birmingham NEC and Earl's Court, London have helped this group win accolades across the UK, The Big Beat are not content to confine their magic to these shores.
With recent performance requests from Dubai, California, Paris and Egypt, The Beat are a band in demand in the UK and abroad. Recent appearances include Turkey, Canada, Germany, Holland and Milan.

The Beat have performed at the last two ('09 and '10 seasons') Rugby Super League season launch events at the Trafford Centre, at the 2010 Rugby Super League Grand Final at the home of Manchester United, Old Trafford as X Factor star Diana Vickers' backing band (in front of 75,000 fans), having first performed at this event alongside indie pop stars Scouting for Girls, and classical superstar Katherine Jenkins in 2008.
They entertained 40,000 English and Australian rugby fans from pitch centre at Elland Road,Leeds for the 2009 Gillette four nations final, took centre stage at 02's oscars with comedy favourite and star of 'Gavin and Stacey', James Corden on vocals; kicked off Casino Red's opening party in Huddersfield; and have appeared alongside X Factor favourites, Rhydian and Darius.


The Beat have already been heavily featured on Sky sports, MTV Brand New, Pop Factory, MTV2, HTV, BBC1 and S4C.
They have had radio appearances on BBC Radio 1 (including a live broadcast from Maida Vale at the personal request of Steve Lamaqc), Radio 1 'Session Wales', BBC Radio 2 Janice Long session, XFM Manchester (Live Session), XFM Scotland (Live Session), Kerrang Radio, BBC Radio 6 Music, BBC Radio Wales and Radio Merseyside.

The group boasts an endless repertoire of hits, cult classics and classic favourites, to guarantee an unforgettable night of entertainment.
The Beat are available for bookings now.


ALL DAY AND ALL OF THE NIGHT - The Kinks
ALL RIGHT NOW - Free
ALL THESE THINGS I'VE DONE - The Killers
ARE YOU GONNA GO MY WAY - LENNY KRAVITZ
BACK IN BLACK - ACDC
BROWN EYED GIRL - Van Morrison
BROWN SUGAR - The Rolling Stones
CHASING CARS - Snow Patrol
CHELSEA DAGGER - The Fratellis
COME UP AND SEE ME - Steve Harley & Cockney Rebel
EVIL WOMAN - E.L.O.
GLORIA - Van Morrison
HARD TO HANDLE - Otis Redding
HEY JUDE - The Beatles
HEY YA - Outkast
HOW SWEET IT IS - Marvin Gaye
I CAN'T HELP MYSELF - The Four Tops
I SAW HER STANDING THERE - The Beatles
I WANT TO HOLD YOUR HAND - The Beatles
JOHNNY B' GOODE - Chuck Berry
JUMPIN' JACK FLASH - The Rolling Stones
LA BAMBA - LOS LOBOS
LA WOMAN - The Doors
LETS GET IT ON - MARVIN GAYE
LETS STAY TOGETHER - AL GREEN
LONG TRAIN RUNNIN - THE DOOBIE BROTHERS
MR BRIGHTSIDE - Killers
MY GENERATION - The Who
NOWHERE MAN - THE BEATLES
PLAY THAT FUNKY MUSIC - Wild Cherry
ROCK & ROLL - Led Zeppelin
ROCK N ROLL STAR - Oasis
SEVEN NATION ARMY - The White Stripes
SEX ON FIRE - Kings of Leon
SING A SIMPLE SONG - Sly and The Family Stone
SONG 2 - Blur
STARMAN - David Bowie
STAYIN' ALIVE - The Bee Gees
SUPERSTITION - Stevie Wonder
SWEET DISPOSITION - The Temper Trap
SWEET HOME ALABAMA - Lynyrd Skynyrd
SWEET TALKIN WOMAN - ELO
TAKE ME OUT - Franz Ferdinand
THAT'S ALRIGHT MAMA - Elvis Presley
THE BENDS - Radiohead
THE BUCKET - Kings of Leon
THERE SHE GOES - The La's
TRACKS OF MY TEARS - Smokey Robinson
TWIST & SHOUT - The Beatles
VALERIE - Mark Ronson
WEATHER WITH YOU - Crowded House
WHAT I'D SAY - Ray Charles
YOU GOT THE LOVE - Florence and the Machine
and many more..................
Travel
UK Nationwide & Worldwide
Manchester United
The Rugby Super League
The Rugby Football League
Wembley Stadium
The Millennium Stadium
Murrayfield Stadium
Elland Road Stadium
Leeds Rhinos
Harley Davidson
Yellcom
Centre Parcs
International Confex
The Rock Shopping Centre> Eagles Meadow Shopping Centre
Grosvenor Estates
The Duke of Westminster
Epson
Hewlett Packard
Unilever
CIS Insurance
O2
Casino Red
Wrexham County Council
The GB Group
Sternberg Clarke
Rockliffe Hall
Red Sky at Night
and more
Make Enquiry for The Beat Now!