Alexandra - Harpist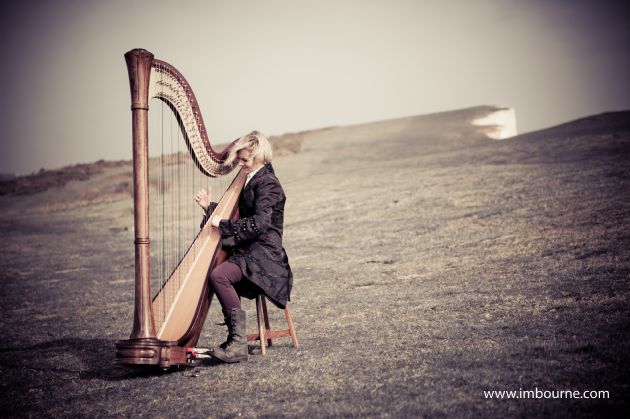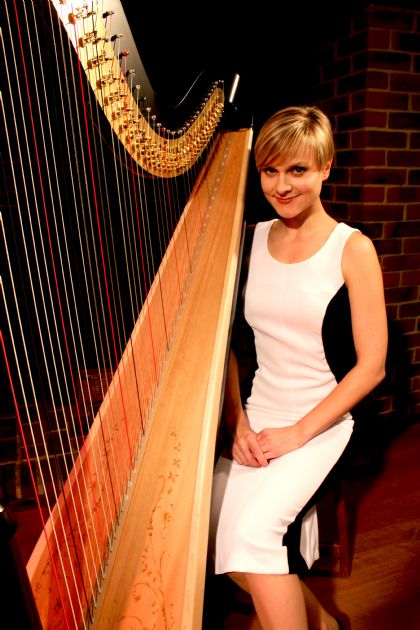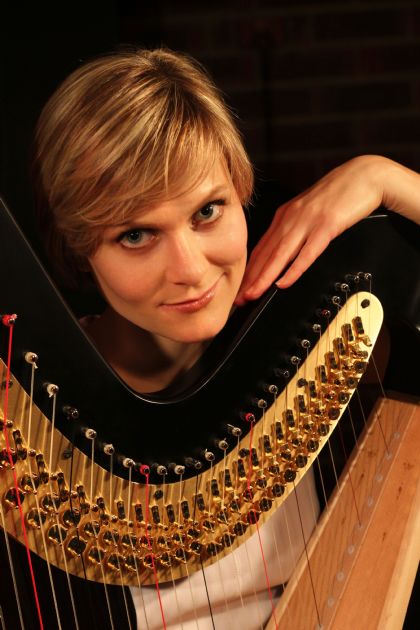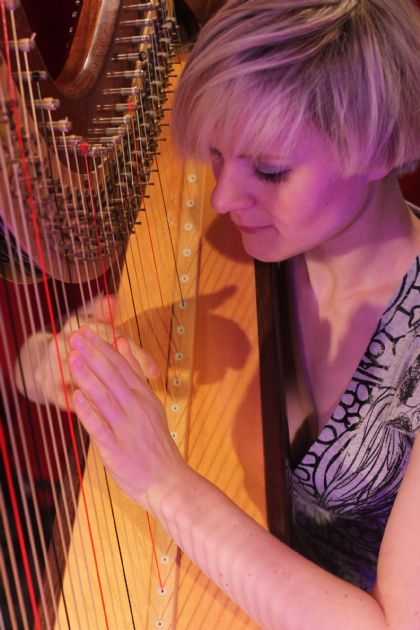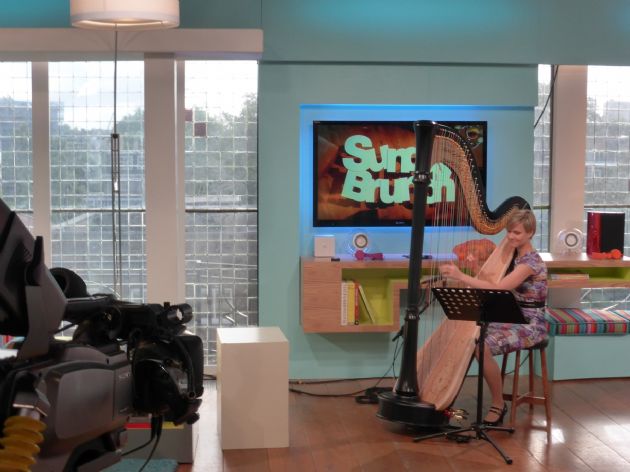 Alexandra - Harpist
Harpist for Weddings & Events
Highly Recommended
Viewed & Approved
UK Nationwide
Alexandra is an experienced and versatile harpist who has been in demand since her graduation in 2007. She has enjoyed a varied career so far performing all over the country for international corporations, MP's, celebrities and royalty.

Previous engagements include performances for HRH Queen Elizabeth II on her visit to the University of Huddersfield, live on television for Channel 4's popular cooking and chat show Sunday Brunch, and at a party hosted by Robert Smith (The Cure). Corporate bookings have included numerous performances for RBS, the Football Association, and also PRS for Music where she played alongside Rick Wakeman for guests including Jon Lord (Deep Purple), Sir John Tavener and John Rutter. She has worked at many prestigious venues such as The Houses of Parliament, Wembley Stadium, St Alban's Cathedral, Glyndebourne Opera House and Hampton Court Palace.

Primarily a soloist, Alexandra has played for hundreds of corporate events, weddings and recitals. With her varied repertoire she can provide music as a background artist or as the main feature of an event. She has performed to stars including Robin Gibb (The Bee Gees), Geoff Downes (Yes, Asia, The Buggles), Guy Fletcher (Dire Straits) and more. Television work includes providing background music for an episode of Channel 4's Come Dine With Me, and an appearance as a featured entertainer on Channel 4's Sunday Brunch.

Alexandra's early orchestral experiences were with the Brighton Youth Orchestra, with whom she performed during their Diamond Jubilee year in concert at Glyndebourne Opera House and at the Brighton Dome with percussionist Evelyn Glennie.
During her time at Huddersfield University she performed regularly with the orchestra, symphonic wind orchestra and new music ensemble, with whom she performed a concert as part of the Huddersfield Contemporary Music Festival subsequently broadcast on BBC Radio 3. She performed again for the festival in 2007 in an ensemble of 20 harpists, including Rhodri Davies and Eira Lynne Jones. She has performed regularly with the Worthing Philharmonic Orchestra and various other orchestras as a freelance harpist.
Alexandra has also performed with highly acclaimed tribute act The Brighton Beach Boys at sell-out concerts as part of the Brighton Festival.

Bach: Prelude in C
Bach (arranged by Granjany) - Etude No. 3, 'Sarabande' and Etude No. 6, "Andante"
Beethoven: Für Elise, Moonlight Sonata
Cabezon: Pavane and Variations
Clarke: Chaconne
Chertok: Around the Clock, mvts 1, 2 & 3
Debussy: La fille aux cheveux de lin, Clair de lune
Delibes: Flower Duet
Faure: Cantique, Pavane
Grandjany: Pastorale
Handel: Allegro, Sarabande
Hasslemans: Chanson de Mai, La Source
Kanga: Solitude
Massenet: Meditation from Thais
Mayhew: Fiskars
Mendelssohn: Wedding March
Pachelbel: Canon in D
Puccini: O Mio Babbino Caro
Salzédo: Suite of 8 Dances: Seguidilla, Tango
Samuel-Rousseau: Variations pastorales sur un vieux noel
Satie: Gymnopédie No.1, Gnossienne No.1
Schubert: Ave Maria
Vivaldi: Spring (theme) from the Four Seasons, Winter (2nd Movement – Largo) from the Four Seasons
Wagner: Bridal March
Watkins: Fire dance from Petit Suite, Passacaglia
English
Flowers in the Valley
Greensleeves
Scarborough Fair
Brian Boru's March
Danny Boy
The Lark in the Clear Air
The Foggy Dew
Eriskay Love Lilt
Kinloch of Kinloch
Skye boat song
A Fairy's Love Song
A' Bheairt-Fhioda (A Weaving Lilt)
Amazing Grace
Breuddwd y Frenhines (The Royal Dream)
Bugeilio'r Gwenith Gwyn (Watching the Wheat)
Craig y Tyle (Winter has Come)
Dafydd y Garreg Wen (David of the White Rock)
Harp of Gold
Sosban Fach (Little Saucepan)
The Ash Grove
Wreck of the John B Sloop
Le Bon Petit Roi d'Yvetot (arr. Grandjany)
Bert Kaempfert: Strangers In The Night
Gershwin: Embraceable You, Summertime
Harold Arlen (sung by Judy Garland): Over The Rainbow
Henry Mancini: Moon River
Nat King Cole: When I Fall in Love
Nina Simone: Feeling Good
Amanda McBroom: The Rose
Dolly Parton/ Whitney Houston: I Will Always Love You
Elvis Presley: Can't Help Falling In Love
Eric Clapton: Wonderful tonight
Jeff Silbar, Larry Henley: Wind Beneath My Wings
Led Zeppelin: Stairway to Heaven
Leonard Cohen: Hallelujah
Lionel Richie: Endless Love
Metallica: Nothing Else Matters
Siur Rós: Hoppipolla
Sting/Eva Cassidy: Fields Of Gold
The Beatles: Across the Universe, Norwegian Wood, Here Comes The Sun, The Long and Winding Road
The Rolling Stones: Ruby Tuesday
Westlife: Flying Without Wings
Simon & Garfunkel: 59th Street Bridge Song (Feelin' Groovy)
Alan Price: The House of the Rising Sun
Bob Dylan: The Times They Are A-Changin', Blowin' in the Wind
Alan Menken: Beauty and the Beast (Beauty and the Beast)
Alan Silvestri: Feather Theme (Forrest Gump)
Andrew Lloyd Webber: Don't Cry For Me Argentina (Evita), Memory (Cats), All I Ask of You (Phantom of the Opera)
Des'Ree: Kissing You (Romeo and Juliet)
Hans Zimmer: Honour Him (Gladiator)
Howard Shore: In Dreams (The Lord of the Rings: The Fellowship of the Ring)
Leslie Bricusse, Anthony Newley: Pure Imagination (Willy Wonka and the Chocolate Factory)
Phillip Glass: Truman Sleeps (The Truman Show)
Rodgers and Hammerstein II: My Favourite Things, Edelweiss (The Sound of Music)
Away in a Manger
Coventry Carol
Ding Dong Merrily On High
Entre Le Boeuf
Frosty the Snowman
God Rest Ye Merry Gentlemen
Have yourself a Merry Little Christmas
Jingle Bells
O Come All Ye Faithful
O Come O Come Emmanuel
O Holy Night
Silent Night
The First Nowell
We Wish You a Merry Christmas
What Child Is This?
Winter Wonderland
Final Fantasy: Eyes On Me, The Prelude
Monkey Island: Main Theme
Morrowind: Call of Magic
Portal 1: Still Alive
Travel
UK Nationwide & Worldwide
RBS
ITV Productions Limited
Princess Productions
The Football Association
PRS For Music - The Performing Rights Society for Musicians
Waitrose
Mercedes-Benz
Mitsubishi Pharma
ICBC
King's Place
British Japanese Parliamentary Group
Huddersfield Contemporary Music Festival
The Royal College of Surgeons of England
University of Huddersfield
University of Kent
UCL
Kings Bench Chambers
Serco consulting
Shendish Manor Hotel and Golf Course
Haven: Rockley Park
Anthony Collins Solicitors LLP
The ExtraCare charitable trust
Sketch
RiverStone
AES Electric
London Bridge Hospital
The Shelley Luxury Residential Care Home
Reviews of Alexandra - Harpist
Make Enquiry for Alexandra - Harpist Now!