Steve W - Compere & Host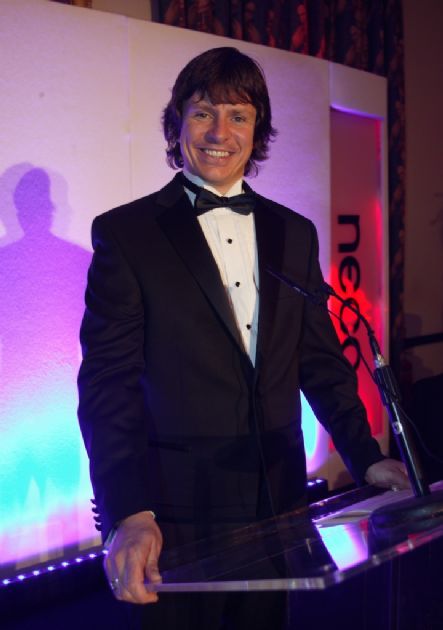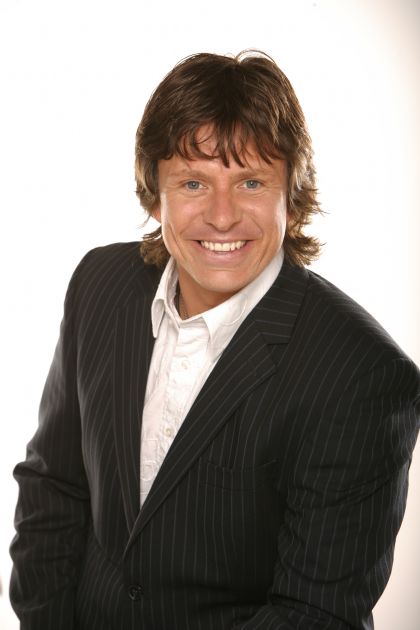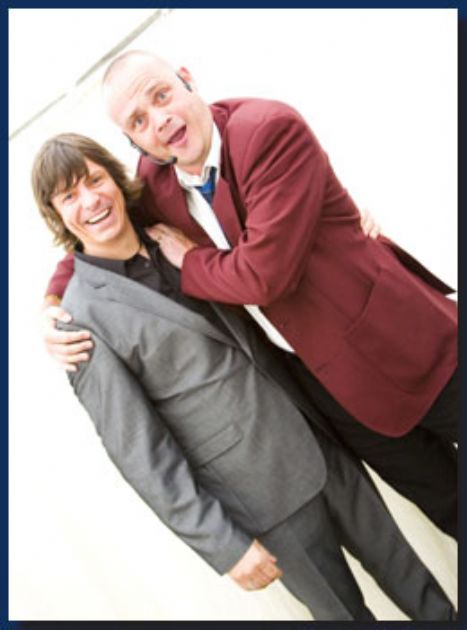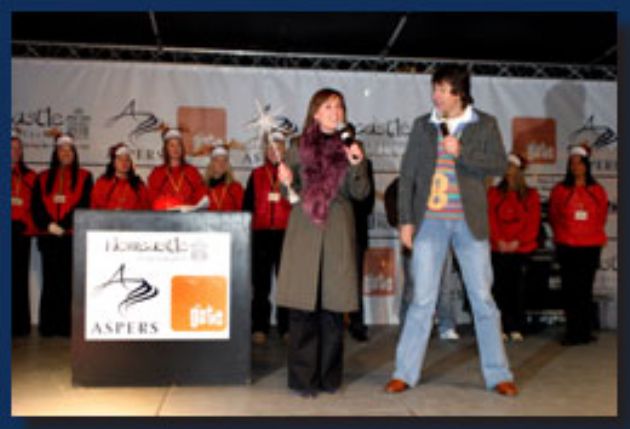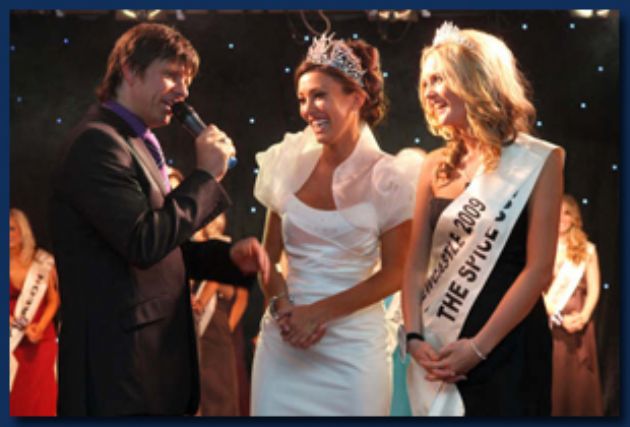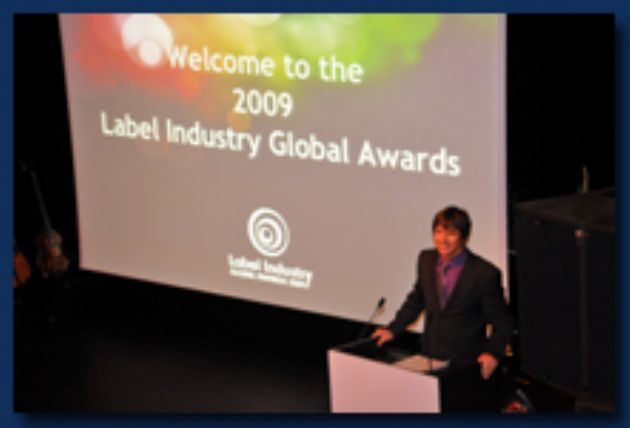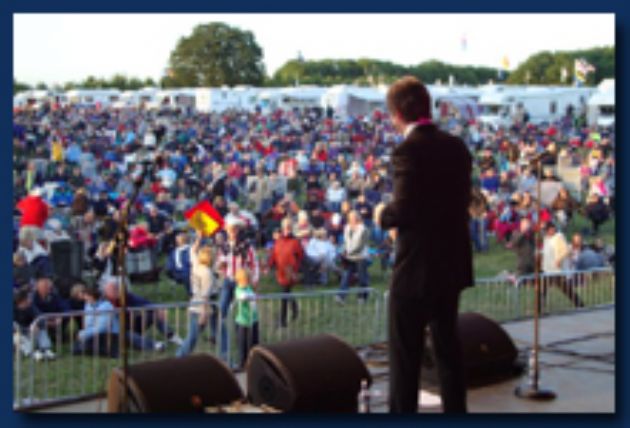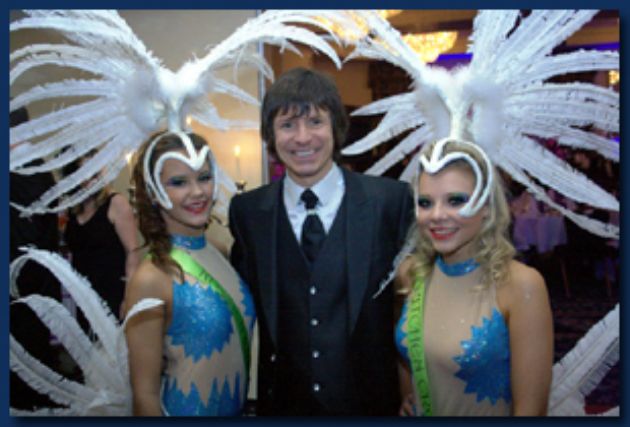 Steve W - Compere & Host
Compere and Host for Events
Perfect for Weddings, Events & Parties
Highly Recommended, Popular Compere
Full Public Liability and PAT Testing
Available UK Nationwide & Worldwide
What is a Compere's role, and do we need one at our Event?

The answer to that is very simple, yes!

A Compere sets the tone and atmosphere for the evening in his first few sentences. A Compere should be someone you warm to. He should be friendly, likeable and approachable, while maintaining an air of authority. He should, if needed, be able to cover any of the inevitable glitches that arise during an Event.

Say the band has a problem just before they are due to start, or a guest speaker has disappeared, or the raffle / auction prizes haven't been prepared. These things always happen at Events.

The chances are, that if you have a good Compere, you will never know that there were any problems or heart stopping moments behind the scenes!

Quite often, a Compere is overlooked till the last moment, and yet, a bad one, or one of very little experience can kill an event stone dead.



Award Ceremonies
Conferences
Gala Dinner's
Ball's
Product Launches
Sports Events
Festivals
Charity Events
Family Fun Days
Fashion Shows
Auctions
Culinary Events
Christmas Light Switch On's
Q & A Sessions
Theatre Shows
Entertainment Industry Showcases
Beauty Contests
Travel
UK Nationwide | Europe | Worldwide
Thomson Airways Conference and Recognition Awards
Runwood Group Awards 2013
Great British Care Awards 2013
Mayor of Sunderland's Annual Civic Charity Ball 2013
Fashion Strikes - "All That Jazz" 2103
Rainbow Trust Diamond Ball
Nottingham Post Environment Awards
Nat West Grand Charity Ball
Sunderland 25th International Airshow 2013
Viva Awards 2013
Variety Club presentation to Pam Royle
Sunshine Fund Patrons Event
Great British National Home Care Awards 2013
Sunderland Mayor's Annual Charity Civic Ball 2012
Tesco Extra's Got Talent - National Final 2013
Great British Care Home National Finals 2013
Sunderland Best Of Health Awards 2013
GE Oscar Awards Evening
Tui Brit Awards 2012
Dawson & Sanderson 50th Anniversary Gala Dinner
Lloyds TSB "Viva Las Vegas" Gala Dinner
Great British Care Awards 2012 - Regional's
Washington Christmas Light Switch on
Social Care Top 30 Awards Dinner
Northumberland Business Awards
Pink 2012 Breast Cancer Ball
Master Photographers Association - Diamond Jubilee Awards Dinner
Tree-Athlon 2012
Leukaemia & Lymphoma Research Masquerade Ball
Barnsley Hospice "Shaken
but not stirred" 007 Ball
Ladies Day; Sedgefield Races
The North East Rugby Football League Awards
Sir Bobby Robson Foundation Celebrity Golfy Day
The Great British National Care Home Awards 2012
West End Goes Dancing
Great British National Home Care Awards
Blyth Olympic Torch Relay
Chartered Institute of Housing Annual Summer Ball
Mencap Y Factor
MS Research and Relief Fund Aster Gala Dinner Dance
Housing Hartlepool's Shining Stars Awards
Gateshead Thunder Season Launch
Tynedale Business Awards
The Eva Cassidy Story; VIP Charity Lunch
Helen McArdle Care Recognition Awards 2012
Annual Magic Convention - 60th Celebration
BMW UK Deal of the Year
Charlie Bear Cyber Surgery Appeal
Great British Care Awards 2011 - Regional's
Percy Hedley Mistletoe Ball
bodyshop "Family Fortunes"
Trees For Cities Tree-Athlon
The Show Must Go On Ball 2011
Calvert Ball 2011
Sedgefield Racecourse Ladies Day
American Express Oscar's Awards Evening
Children North East; Sandcastle Ball
NECC Annual Tees Dinner
An Evening With Kevin Keegan
Blue Lamp Foundation Gala Dinner
Great British National Care Home Awards
Variety Club Presentation Lunch
G Casino Fashion Show
Sports Direct Brand Awareness Exhibition
Liverpool Blitz 70
Great British National Home Care Awards
Ideal Bathrooms 30th Anniversary Ball
Chartered Institute of Housing Annual Summer Ball
Josie's Dragonfly Variety Show
Sport Newcastle Annual Dinner
Legacare Diamonds Are Forever Ball
Celebrity Strictly Dine And Dance Ball
Mayor Of Stockton's Charity Dinner
Smiffy's Catwalk; Birmingham NEC
Siemens Million Makers Dinner
British Red Cross Snow Ball
Wirral Tourism Awards For Excellence
Excelsior Academy Awards
Northumbrian Water Masquerade Ball
Tristar Homes Customer Awards Evening
Great North West Care Awards
007 Casino Ball
X Factor Party Nights
Fusion
Pink Ribbonwalk Harewood House
Leeds
Quality Solicitors National Launch
An evening with Jamie "Afro" Archer
Prince's Trust Demolition Ball
Compere Master Class - Pontins
Compere Master Class - Brittany Ferries
Great North East Care Awards
Positively Pink Las Vegas Casino Ball
Tickled Pink Fashion Show
Label Industry Global Awards Dinner
Lot's
Frocks and Dickie Bows at the Royal Armouries
Leeds
Summer Ball; Warrant Officers and Sergeants Mess; RAF Wyton
Liverpool Teen Idol
Masquerade Ball; Kidney Research UK
Incostume Party Show; British Costume Association
Miss Newcastle
Ramside Hall Hotel Ladies Day
Institute of Entertainment and Arts Management; Awards Lunch
Rouge Ball
The Royal Pigeon Association Awards
4th Btn Parachute Regiment Christmas Ball
Sunderland Civic Charity Ball
City of Durham; Mayor's Charity Concert
Rotary Club of Blyth
North Tyneside; Mayor's Charity Auction
Northumbria Police Charity Dinner
NFKA; North East Kickboxing Championships
Charlie Bear Ball
Rotary International Event
Microsoft Internal Event
The Northern Motorcaravan Show
The Alliance; Conference Dinner
Norwich Union's got talent!
Staff festival - University of Leeds
Eaga; Stars Awards Evening
ABCUL National Conference
Nissan Family Fun Day's
Legends Charity Cup
NSPCC Big Bike Ride
BUPA Great Manchester Run
Newcastle Dog and Cat Shelter; Fashion Show
Volunteer Action Northamptonshire Dinner
British Healthcare Business Intelligence Association
Keeping It Live Showcase's
Fire and Ice Las Vegas Ball
The Agents Association Ball
Talent Quest
North East Chamber of Commerce Gala Dinner
Nissan Primera Launch
Peugeot Launch
Toyota Yaris Launch
Cancer Research Ball
Sunderland FC; Sporting Dinner
Sunderland FC; Wedding Fair
Showcall Showcase; Stage Newspaper
Siemens / Microsoft Promotion; NEC
Fashion Targets Breast Cancer Care
Gateshead Adult Learning awards
Fish Quay Festival
Wallsend Festival
Queens Jubilee
Newcastle United Match day
BBC Children in need
Galleries Search for a Star
Galleries Fashion Show
Lobster Festival
Oyster Festival
Remembrance Day Parade; 60th Anniversary
Blyth Fair
Post Office Managers Conference
Sunshine Ball
Entrepreneurs Forum Ball
Positively Pink Fashion Show
Positively Pink Ball
Playlist Showcase
British Actors Equity Dinner Dance
Blyth Christmas Light Switch On
Warner Publications Shows
Newcastle Christmas Light Switch On
UEFA Champions League Final
Reviews of Steve W - Compere & Host
Julian Weightman; Chairman - Tynedale Business Awards

"With all events, you rely on your entertainer to pull of that special job to ensure all your guests have a great night. Steve certainly did that for us at the Tynedale Business Awards at Langley Castle. He is a natural entertainer, and has the ability to judge the mood of the audience in seconds. As with all events, the success is judged by those who attend. To date, the feedback we've had on Steve's performance has been excellent. He worked with ease, and ensured everyone had a good laugh! I would without question recommend Steve to anyone organising an event."

---

Jeremy Vine; BBC Broadcaster

"It was great to see you Steve - fantastic voice too! Thanks for being such a great co-host. Have a great Xmas"

---

Gordon Sanders; Chief Executive - Runwood Group

"Steve warmed the room up brilliantly with some excellent comedy and then became the true professional when the awards ceremony started bringing a real sense of gravitas to the occasion. He finished with some well-known numbers that got everyone singing along and a great night was had by all."

---

Rt Hon Dan Jarvis; MP

"Hi Steve, I just wanted to say what a fantastic job you did at the Barnsley Hospice fundraising ball. Throughout the evening you kept us all entertained with some hilarious jokes, and some great singing! Overall, through your excellent compering of the event, you greatly contributed to what was a fantastic night."

---

Rt Hon Dave Anderson; MP

"Steve Walls entertained at the opening event at The Vermont Hotel in Newcastle. He gave a great performance in making everyone feel at ease and welcomed. He then regaled us with a repertoire of songs spanning the decades. A cool, relaxed entertainer who would successfully grace any occasion"

---

Louise Hunter; Director of Corporate Affairs - Northumbrian Water

"Steve hosted our internal awards ceremony and wowed the guests. His professional and personable approach shone through from the briefing meetings before the event to the night itself. I was particularly impressed with how well he engaged the audience and created a great atmosphere in the room. He worked hard to make our event very special and even sang (brilliantly!) during dinner. Thanks Steve!"

---
Make Enquiry for Steve W - Compere & Host Now!