George Formby Tribute & Lookalike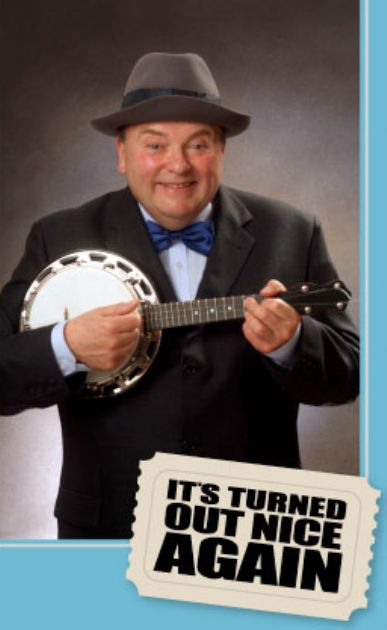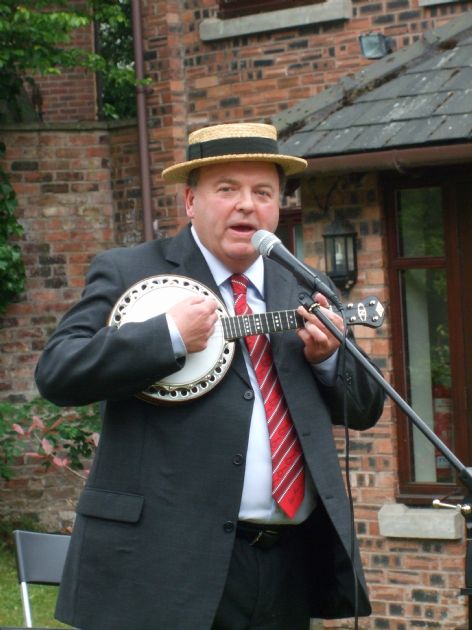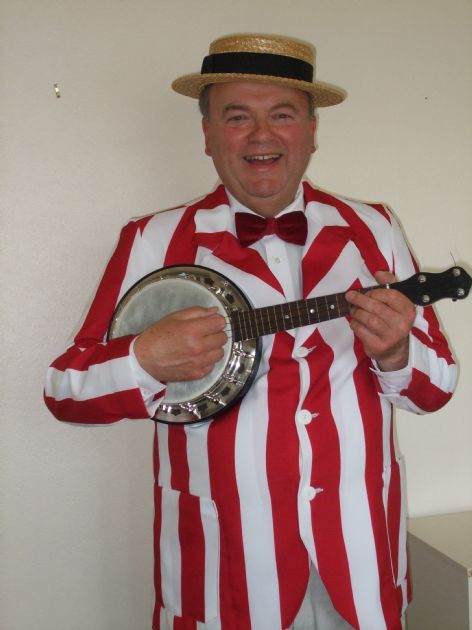 George Formby Tribute & Lookalike
Formby Tribute
Perfect for Events & Parties
Highly Recommended
Available UK Nationwide
Derek will have your audience in the palm of his hand as he sings and plays the ukulele banjo in the George Formby style taking you on a nostalgic journey of song, laughter and entertainment performing a variety of well-known, foot-tapping, singalong songs and medleys specialising as a 1940s Wartime Entertainer with a repertoire of humorous, original George Formby songs also Music Hall Shows.

Derek adds humour and laughter to his Variety and Music Hall Shows with jokes and actively encourages audience participation. His entertaining musical George Formby Tribute can include a lighthearted, cheeky talk on the Life of George Formby, again playing his ukulele banjo.

With a show-business career spanning over 40 years George Formby playing his ukulele banjo was one of the most popular entertainers in the British Isles especially as a 1940s Wartime Entertainer. The secret of his success was a unique combination of personality, natural ability and talent - all of which our very own Derek has in abundance! A true professional!
Travel
UK Nationwide and Overseas
Reviews of George Formby Tribute & Lookalike
Make Enquiry for George Formby Tribute & Lookalike Now!