Swingin Sinatra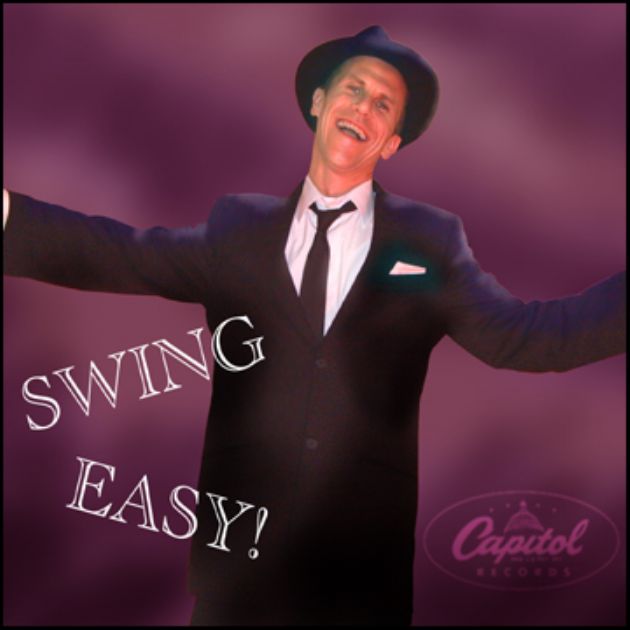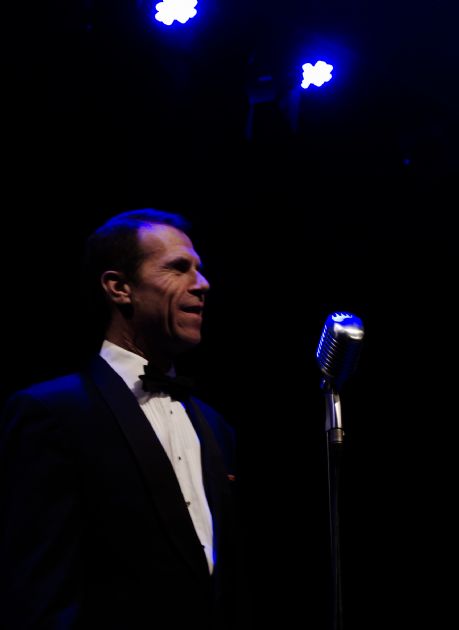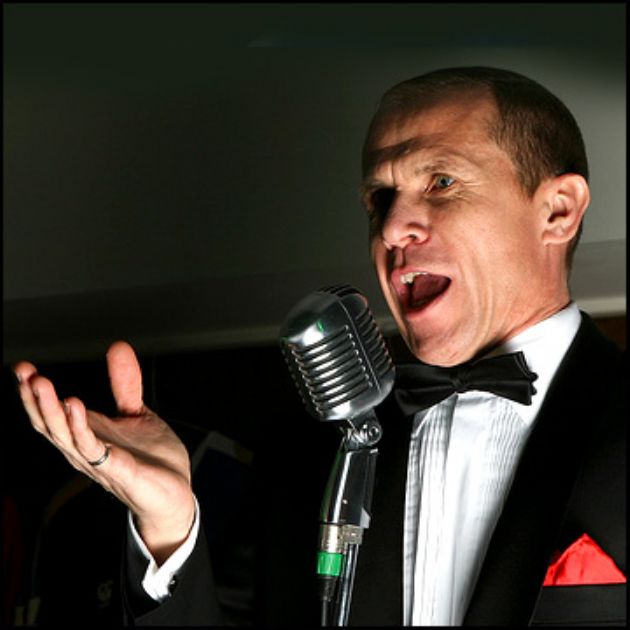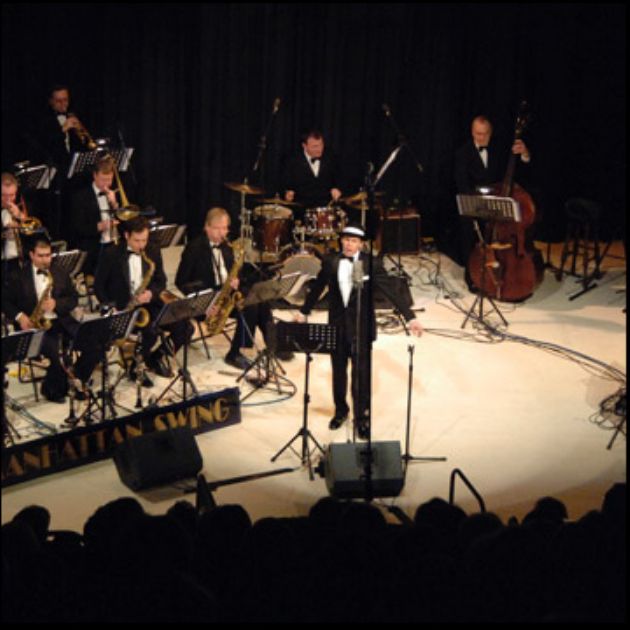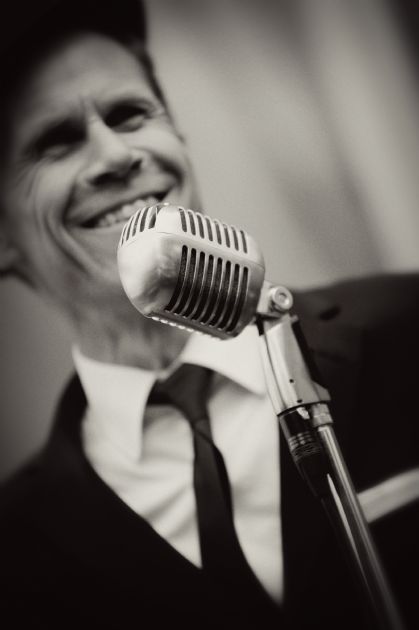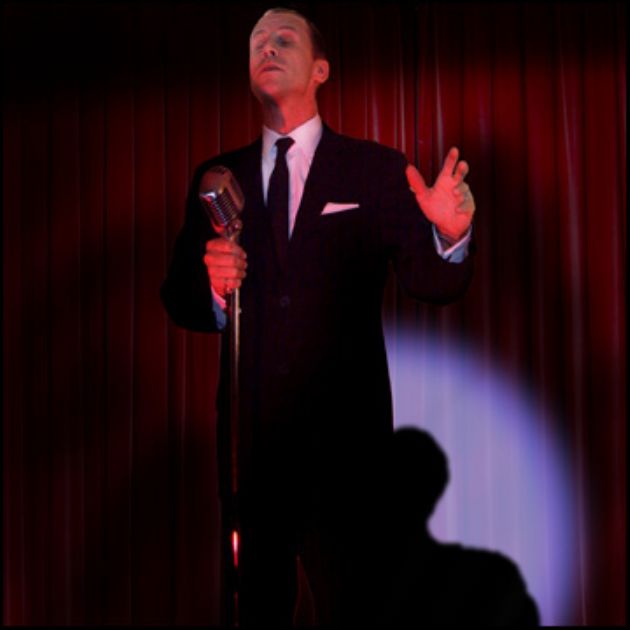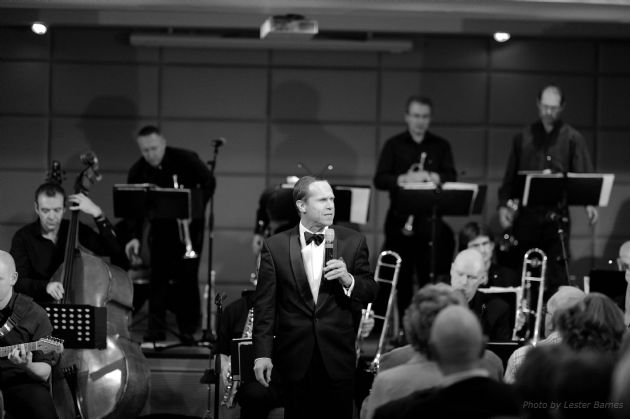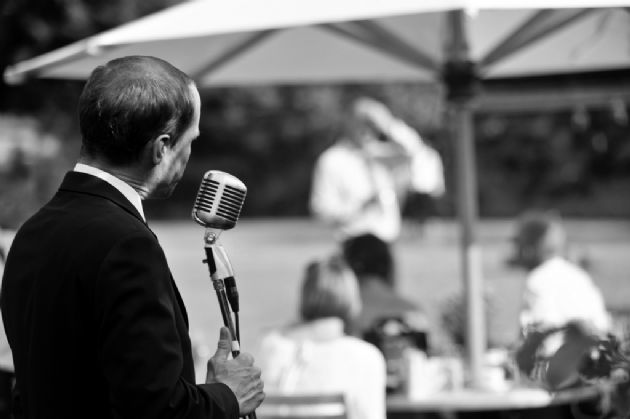 Swingin Sinatra
Superb Sinatra Show from Solo
Perfect for Weddings, Events & Parties
Recommended & Popular Artiste
Professional & Authentic Tribute
Available with Live Band
Available with String Quartet
Available with Live Paino
Full Public Liability & PAT Testing
Available UK Nationwide
Swing Sinatra - the UK's leading Sinatra impersonator.

After over 10 years performing solely as Sinatra for just about every conceivable event from London to Singapore, Simply Sinatra is probably the most experienced and well rounded Sinatra show you will find anywhere. Having captured every nuance of Frank Sinatraís live performances this show is in constant demand worldwide.

Whether working an intimate cabaret room with his pianist or quartet, solo with his personal collection of orchestral backing tracks or his or entertaining a packed dance floor or theatre with full Big band at full throttle the result is the same ÖExcellence!

This show is packed with talent charisma combined with stunning showmanship to make it one to remember. The same height slim build and blue eyes as the man himself (he was used as a body double for Frank at Simon Cowells 50th Birthday party and recently for a ĎOne showí feature with Gyles Brandreth.) plus a remarkable facial likeness to Frank circa 1960 coupled with inspired, witty and subtle vocal impersonation in both singing and speaking voice making for a rare entertaining and engaging performance that is unforgettable.

When you have an important event that requires Sinatra then look no further than Swingin' Sinatra



After youíve gone,
All of me,
All or nothing at all,
All the way,
Almost like being in love,
Angel eyes,
Anything goes,
April in paris,
At long last love,
Autumn in new york,
Available,
Bad bad Leroy Brown,
Baubles bangles and beads,
Bewitched, bothered and bewildered,
Birth of the blues,
Brazil,
Call me irresponsible,
Cheek to cheek,
Chicago,
Coffee song,
Come fly with me,
Day in day out,
Dindi,
Donít worry about me,
Drinking again,
Embraceable you,
Fly me to the moon,
Foggy day,
Fools rush in,
For once in my life,
From here to eternity,
Get me to the church on time,
Guess Iíll hang my tears out to dry,
Hello dolly,
High hopes,
How little we know,
I could have danced all night,
I get a kick out of you,
I love Paris,
I wonít dance,
Iím a fool to want you,
Iím gonna live till I die,
Iíve got a crush on you,
Iíve got the world on a string,
Iíve got you under my skin,
If I had you,
In the still of the night,
In the wee small hours,
It was a very good year,
Itís all right with me,
Just in time,
Lady is a tramp,
Learniní the blues,
Let me try again,
Letís fall in love,
Love and marriage,
Love is the tender trap,
Luck be a lady,
Mack the knife,
Misty,
Moon river,
More,
My funny valentine,
My kind of town,
My way,
Nancy,
Nearness of you,
New York New York,
Nice and easy,
Night and day,
On a clear day,
One for my baby,
One note samba,
Our love is here to stay,
Pennies from heaven,
Please be kind,
Please donít talk about me when Iím gone,
Put your dreams away,
Saturday night is the loneliest night,
Secret love,
Someone to watch over me,
Strangers in the night,
Street of dreams,
Summer wind,
Thatís all,
Thatís life,
The best is yet to come,
The girl from Ipanema,
The shadow of your smile,
The way you look tonight,
They all laughed,
They canít take that away from me,
Too marvellous,
Triste,
Try a little tenderness,
When youíre smiling,
Where or when,
Witchcraft,
Without a song,
You brought a new kind of love,
You make me feel so young,
Youíre getting to be a habit with me,
Youíre nobody till somebody loves you,
Young at heart,
Travel
UK Nationwide | Europe | Worldwide
Hampton Court Flower show
Penthouse The Dorchester Park lane
Nutfield Priory Wedding
Chelsea flower show
RIBA society wedding
FHM
Corporate awards Dinner
Old Billingsgate
Wedding The Dower House Tonbridge
Maidenhead Fair
Weddings
Corporate Events
Private Parties
Hotels
Restaurants
Many More!
Reviews of Swingin Sinatra
Lauren - Corporate Event

I just wanted to say thank you for last Friday. You were just amazing. Everyone, and I mean everyone said how wonderful you were. You really started the reception off with a big bang :) Thanks again and if you ever need a testimonial just let me know!!

---

Wedding of Tracey and James

Just wanted to say a huge thank you for the fantastic performance at our wedding at Cain Manor on the 1st October. It really was amazing and contributed hugely to a fantastic day. We had so many great comments about you from our guests

---

Wendy, Prescription Medicine UK, Boehringer Ingelheim Ltd - hired Swingin Sinatra for their corporate event.

Many thanks. It as great night and I didn't really get a chance to thank you or Frank or the DJ, so could I please ask you to pass on my thanks to them both for a great evening which I think was enjoyed by all. Thanks again and I look forward to hopefully working with you again in the future

---

Tina and Tony Morley - Hired Swingin' Sinatra

We would like to send a big thank you for such great entertainment at my son's wedding. You were fantastic and we have had so many comments on your great performance. The disco in the evening was perfect and you got most people up which was some feat! We are going to try and see again when we can focus 100% on you! The wedding day went so fast and I know we missed a lot, everyone has commented on a great day and thank you for being part of it.

---
Make Enquiry for Swingin Sinatra Now!