Hoedown!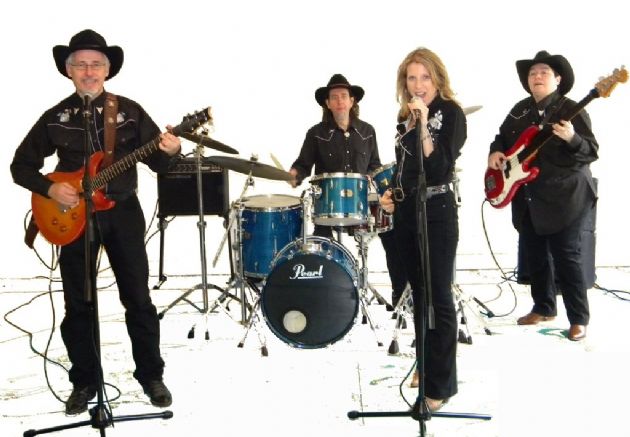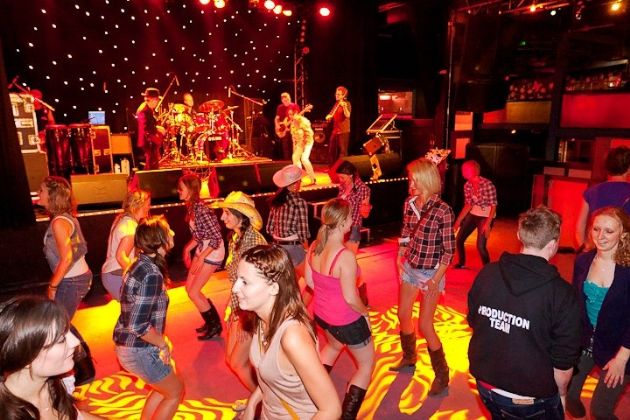 Hoedown!
Excellent Country Music Band
Highly Recommended
Viewed & Approved
UK Nationwide
Grab your cowboy boots and get ready for a rootin- tootin night of dancing! Wall to wall good times, floor stomping, smiles a plenty and the infectious rhythm, twang and beat of everything associated with great country music guaranteed!

Hoedown offer a variety of traditional and rock based country music to get your feet tapping.With a repertoire of well known Country, New Country and Country Rock songs they cater for all tastes - and one thing is guaranteed - you can really let your hair down!
Hoedown Party (songs, barn and line dance)
- Line Dance Party
- Traditional Barn Dance
- Concert
- Hillbilly Hoedown
- Corporate Team Training
- Tribute to Country Music Show
Travel
UK Nationwide and Overseas
Corporate Events
Hotels
Private Parties
Casinos
Weddings
Golf Clubs
Restaurants
Live Music Venues
Grazecom
Nationwide Building Society
Three (mobile network)
Kettering Beer Festival
Old Gaffer's Festival (Isle of Wight)
Gray-Dawes Travel & Expense Management
NHS Services Management
Sara's Hope Foundation
Europe Arab Bank plc
Carbon Trust
Birdseye
Vets Now
Herbalife
Sega Games
Molly Maid
Epson Racecourse
Elephant & Nun Festival
GuilFest
Salisbury Live Festival
Cheltenham Festival
Bloxham Festival
The Sands (Gainsborough)
Regent Leisure Park
Morecombe
Internatioan Tennis Federation
Molly Maid (Francise Support)
British American Tobacco
O2 (HR)
Burnham Beeches Hotel
Birds Eye Iglo Ltd
Guilfest
Garrison Officers' Mess
Aldershot
Unilever
Avon Cosmetics (Francise support
Honourable Artillery Club (London)
UEA School of Medicine
ATAC
Radley College
Oxford
University of Surrey (Freshers' Event)
Harting Ltd
Abingdon United RFC
Central Bedfordshire Council
Hitec Laboritories Ltd
Calcot Manor Hotel
Reviews of Hoedown!
Wendy & John Hunter (NFU Charity Barn Dance)

A big thank you for doing such a great job at our barn dance, everyone enjoyed it and we have had so many positive texts and emails, all commenting on how great the band were and they enjoyed listening to you sing. Overall the evening raised just over £6000!

---

Suzanne (CEO of Gray-Dawes Travel & Expense Management)

Just a quick email from myself and the rest of the team to thank you very much for Saturday Night, our event was a huge success and you really helped to keep the place swinging, it was fantastic." -

---

Birthday Party at the Shepherd Neame Brewery, Faversham

You were just brilliant. Amazing. Everyone is buzzing - everyone is on a high. Your caller is just the best. You are all just - briliant.

---

Gemma Knott (Graze.com)

Thank you so so much for such an amazing time on Friday, we loved it!

---

Kettering Beer & Music Festival

Hoedown kicked off our annual festival and we couldn't have asked for a more appropriate package. Tunes you'll know and dance moves you'll never forget.

---

Sara's Hope Foundation

Thank you all so much for a brilliant night at Coleen Nolan`s Wild West Ball - you were amazing

---
Make Enquiry for Hoedown! Now!