The Soultonics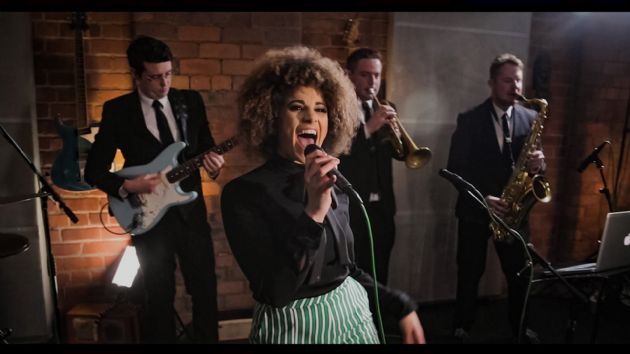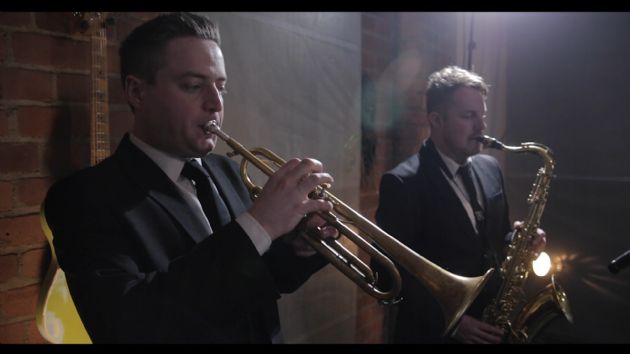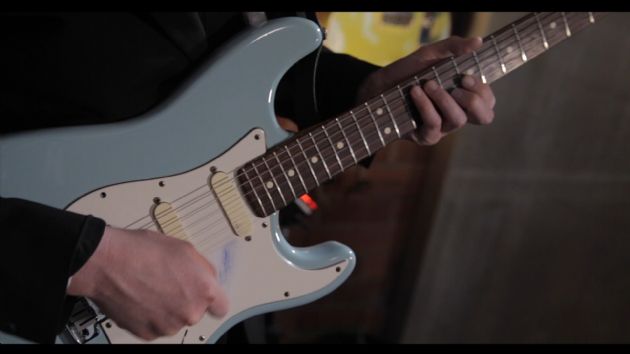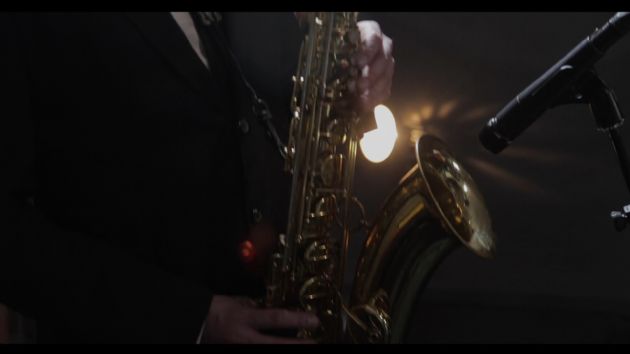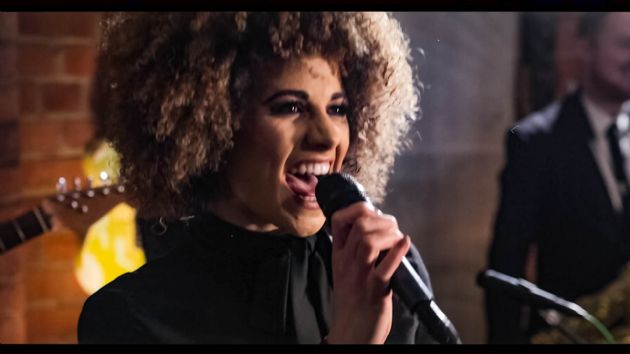 The Soultonics
Superb Live Soul and Motown Party Band
Available from 4 Piece to 10 Piece - dependent on venue
Available with Live Sax or and/or additional horn section
Wedding Breakfast and Live Lounge Performances available
Featuring some of the UK's Leading Musicians
Perform exclusively at over 100+ private and corporate events annually
Configurable Set List - chose from 60s/Soul/70s and Modern Hits
Premium Quality Sound Output - with state of the art equipment
DJ Service, DJ and Sax Service as well as Stage Lighting available
Full PAT Testing and Public Liability Insurance
Venue/Events/Bride&Groom Consultation Service Prior to Event
The Soultonics are a top quality, live party band who we can highly recommend for your Party, Function, Event, Venue or Wedding. The Soultonics bring together some of the UK's finest musicians to produce an authentic tribute to the Kings and Queens of Soul and Motown.

Established and respected musicians in their own right, The Band brings together top quality musicianship and vocals to deliver a highly impressive sound and visual performance combined with a funk, groove and passion for some of the greatest hits of all time.

Fronted by the exceptional Franchesqua, the band features a superb collection of talented and established session players who also provide backing vocals and harmonies. Each member of the band has extensive experience having performed throughout the UK and Internationally for a range of corporate, leisure and private clients.

Our musicians and vocalists are carefully selected, to ensure a package of talent, professionalism and adaptability. Featuring several Musical Directors within the group, and a wealth of experience in managing and performing in bands – their arrangements are painstakingly prepared – to ensure a slick, top flight performance comparable to those of any session band on the world stage.

They pride themselves on continuity – and their team of musicians and vocalists have worked together for many years. They are not just colleagues, but friends too. Their mission is a simple one – to provide Great Music, with Great People, to very satisfied clients – however large or small.

Their shows are well rehearsed and meticulously prepared with the highest specification lighting and sound.

As a Musical collective – they have an established and respected reputation from their peers – not only in retaining and developing talent – but in providing one of the most musically tight and entertaining bands in the United Kingdom.

Despite undertaking over 100 performances annually, each and every client is important to them. Whether it's your Corporate Event, Wedding, or Birthday party – they give everyone the same great level of customer service – with a dedicated event planner who will ensure everything runs according to plan, in advance of and on your big day

They can add that personal touch to your Wedding too by learning and performing your first dance for you. Whether that is your First Dance or a Father/Daughter Dance, or just a song that is special to you both – they take the time to learn and prepare in advance of your big day. They also have a person dedicated to planning your wedding and working with you – to ensure that all of your arrangements are in perfect order in advance of the big day.

They can also tailor an entire day's entertainment to your liking. Their rich pool of resources enables them to offer a one stop shop for DJ Service, Wedding Breakfast entertainment (Acoustic/Background/Vocal), Sax DJ, and PA hire for your Speeches and or daytime background music. This can take all the headache away from dealing with several suppliers – and you can rest in the knowledge that everything will be provided at the highest possible quality.

Their professional network extends to hundreds of wedding and corporate venues throughout the UK and overseas – and with their in-depth knowledge – they can plan meticulously with your event coordinator at the venue to make your booking hassle free – and exactly the way it should be 100% enjoyment.

Ask about the Soultonics VIP Package:
A full day's entertainment starting from the Wedding Ceremony/Breakfast through until the close of your event with a DJ service.

This Is What You Came For  -  Calvin Harris ft. Rhianna
Hold My Hand  -  Jess Glynne
How Deep Is Your Love  -  Calvin Harris & Disciples 
Only Girl (In the World)  -  Rihanna
You Got The Love  -  The Source and Candi Staton
Lola's Theme  -  Shapeshifters
Lady (Here Me Tonight)  -  Mojo
The Weekend  -  Michael Gray
One More Time  -  Daft Punk
Don't Call Me Baby  -  Madison Avenue
Starlight  -  The Supermen Lovers
Put Em High  -  Therese
Salsoul Nugget  -  M&S Presents
It Just Won't Do  -  Tim Deluxe
Superstylin' - Groove Armada
Finally  -  CeCe Peniston
You Don't Know Me  -  Armand Van Helden
Sing it Back  -  Moloko
Set You Free - N Trance
The Rockafella Skank - Fatboy Slim
Renegade Master - Wildchild
Everybody's Free - Rozalla
Rhythm is a Dancer - Snap
Turn Around  -  Phats and Small
Red Alert  -  Basement Jaxx
What is Love  -  Hadaway
U Sure Do  -  Strike
Dreamer  -  Livin' Joy
Show me Love  -  Robin S
The Rhythm of the Night  -  Corona
Hideaway  -  De'Lacy
Insomia - Faithless
The Man with the Red Face - Laurent Garnier
Children - Robert Miles
Freed From Desire - Gala
Closer then Close - Rosie Gaines
Gypsy Woman - Crystal Waters
Pjanoo - Eric Prydz
Let Me Show You - K Class
Missing - Everything But The Girl
Cafe Del Mar - Energy 52
Your Name - Swedish House Mafia
Better Off Alone - Alice Deejay
Don't Stop Moving - Livin' Joy
Anthem - N Joi
Such a Good Feeling - Brothers in Rhythm
Travel
UK | Europe | Worldwide
The Soultones have individually performed for major companies including
Thomson Holidays
G Casinos
Haven Holidays
Brittany Ferries
Haven owners
Park Resorts
Gentings casinos
Numerous Hotel Chains
Numerous Weddings
Numerous Corporate Events
Numerous private parties
Reviews of The Soultonics
Ann booked The Soultonics for a retirement party

Please pass on my thanks to The Soultonics for Saturday's party, I thought the band were fantastic and really made the party special! So many people have commented how great they were and have asked for their details.

---

Hayley and Liam booked The Soultonics for their Wedding

Myself and Liam would like to Thank you all for the most amazing time at our wedding! Dont know we're to begin! I honestly have never seen or heard a band as fantastic as you all, each one of you are amazing in your own way! Tricia your voice is unbelievable and everyone of our guests commented saying how brilliant the band was! I don't think I sat down the whole time you were performing, I danced the feet off myself, honestly you added that something extra special to our day and we cannot recommend you enough Thank you again

---

Nikki booked the Soultonics for her Wedding

They were fantastic, they had the room up dancing all night which is what we wanted. The choice of music was perfect and I wouldn't hesitate to recommend them, all the guests have commented since on how good they where.

---

Katy booked The Soultonics for her wedding at Curradine Barns, Malverns

We loved having The Soultonics perform at our wedding, they arrived on time and were very professional throughout the evening. The music got everyone on the dance floor and the Motown hits went down very well. We would not hesitate in booking The Soul Tones again in the future should we need a band!

---

Carly Pattison booked The Soultonics for her wedding at Holdsworth House, Halifax

Happy new year to you!! Just wanted to say a massive thank you for making our wedding party such a success!! From the minute you started everyone was on their feet, you guys were just brilliant. I've been to a few weddings where the bands have been really good, but you literally raised the roof! Everyone was just buzzing. Thank you all for making it so memorable!

---

Lisa Wylde booked The Soultonics for her Wedding at Pennine Manor Hotel, Huddersfield

A big thank you to the band we had the most fantastic night ever and loved your performance and would love to hire you again for future events. Phil you were very professional throughout and catered for all our needs. All our guests thought the band was outstanding and got everyone up on the dance floor. Thank you again for an amazing night and making it the most memorable wedding reception we could have ever asked for.

---

Rachel booked the Soultonics for her event at the Lancastrian Suite.

It was a pleasure to have the Soultonics at our event. The band were fantastic and we have had some great feedback from our guests.

---

Maxine & Daniel booked The Soultonics for their wedding at Crabwell Manor

Our wedding was the most perfect day thanks to our amazing band entertaining the guests with classic and modern music that enticed all ages to dance the night away. The relaxed and confident delivery of the music brought a great party atmosphere to the evening. From start to finish we had a professional and personal service and I could not recommend this company more highly. Maxine and Daniel

---

Claire booked The Soutlones for her wedding at The Wood Norton Hotel

Hi Kayleigh and Phil, Hope you are both well - Greg and I have just got back from our honeymoon! I just wanted to say thanks again for performing at our wedding - you guys were amazing!! Everyone was saying how great the band were! So a massive thank you :) Claire x

---

Lauren & Jacob booked The Soultonics for their wedding at The Wroxeter Hotel, Shrewsbury

I just wanted to say how fantastic you all were on the night. I didn't want to miss a second of you all playing and danced the entire time!! All of our guests have not stopped talking about how brilliant you all were and I'm sad the day is over and we are no longer looking forward to you playing!! Any chance we get in the future, we shall certainly be returning to you! Thank you for making our day so special. So many wonderful thanks to you all, The very happy Mr and Mrs Hartshorn!!

---

Keith & Emma booked The Soultonics for their Wedding at The Whitworth Centre

You did an amazing job, we didn't stop talking about it for 3 days! We booked The Soultonics after watching a live performance on YouTube. We wanted a live band at our wedding that could get everyone dancing and the band didnt disappoint! We had numerous comments from our guests throughout the night on how fantastic they were and we agree completely, amazing! The band were also very keen on setting up promptly and doing a good sound-check, they were not only professional but were keen to make sure we were happy too. I would strongly recommend The Soultonics without hesitation, our wedding wouldn't have been the party it was without them. Keith & Emma Partridge

---

Carla booked The Soultonics for her wedding at Hopthorpe Hall

I just wanted to thank you for playing at our wedding, you were absolutely fantastic, Kayleigh your voice is amazing! All the songs you played were great, and we loved that you played our favourites in the DJ set. As we booked online, I was a little bit worried about whether you would be as good as I hoped, but you were so good and certainly did not disappoint. People were coming up to us all night saying how great you were. I would highly recommend you to anyone. I really hope we have a reason to book you in the future. Thanks again, Carla Benson

---

Matt & Anna booked The Soultonics for their Wedding at Goldsborough Hall

We were delighted that we booked The Soultonics and the feedback from our guests has been overwhelmingly positive. Everybody we have spoken to, both on the night and since the wedding, has commented how great you were. On a day of many highlights, you were undoubtedly one of them. The set-list was excellent and had everyone, from our parents and their friends, to my young nephew, was on the dancefloor for the entire evening. Kayleigh's voice was incredible and the live brass section was a great addition too. Thanks for helping us end the day on a high. I wouldn't hesitate in recommending you to anyone hosting a wedding or party. Many thanks Matt

---

Owain & Patricia booked The Soultonics for their wedding at Elmore Court in Gloucestershire.

Being music enthusiasts and very picky, my fiancée at the time (Patrícia) and I spent a number of months looking for a high-end band to provide the entertainment for our wedding reception at Elmore Court in Gloucestershire, and luckily enough we eventually came across The Soultonics and we knew we were onto a winner. Phil (the band's manager and part of the band himself) couldn't have been more helpful in responding to our queries both in advance of booking and beyond after booking and transferring payment. The band also went the extra mile for us, uploading our wedding playlist via Dropbox to play around the band's sets. When it came to the wedding day itself, all of the guests were blown away by the performance. The band played a great mix of old-skool classics with a few modern hits thrown in for good measure. Furthermore, Kayleigh's vocals were pitch perfect, also aired by my mother (a professional soprano). Cheers guys, you were fantastic!

---

The Soultonics performing for BOFACE at The Hilton Metropole Hotel, Brighton

It was a pleasure to meet you and the band. The busy dance floor was testament to your popularity and it was a very enjoyable night"

---

Wedding of John and Abby Kinsella, 22nd August, Mere Court Hotel Knutsford

We hired the Soultonics for our wedding and they sound amazing live! They had the whole family up dancing all night! They also provided an excellent DJ service for us which made the whole nights entertainment run smoothly! Highly recommended.

---

Wedding of Amy and Alec O Neill, The Hilton Hotel, Liverpool, 12th July

The Soultonics played at my wedding on 12th July 2014 and were absolutely fantastic, they made the night!

---

Andrew Noone, June

What an amazing night. You guys were on fire - one of the best live groups I've seen for years. Can wait to see you again soon - hopefully at my golf club!

---

Jackson Kay, Level One Nightclub, Darwen - 26/05/14

Loved your set tonight, fantastic display of musicianship and great vocals. brilliant funky set - fantastic!

---

Richard Hannam - Corporate Event - The New York Stadium, Rotherham, 11th January

Thanks again guys for a cracking performance on Saturday night - greatly enjoyed by all! Plenty of requests to have you back next year!

---
Make Enquiry for The Soultonics Now!