Charlotte Costello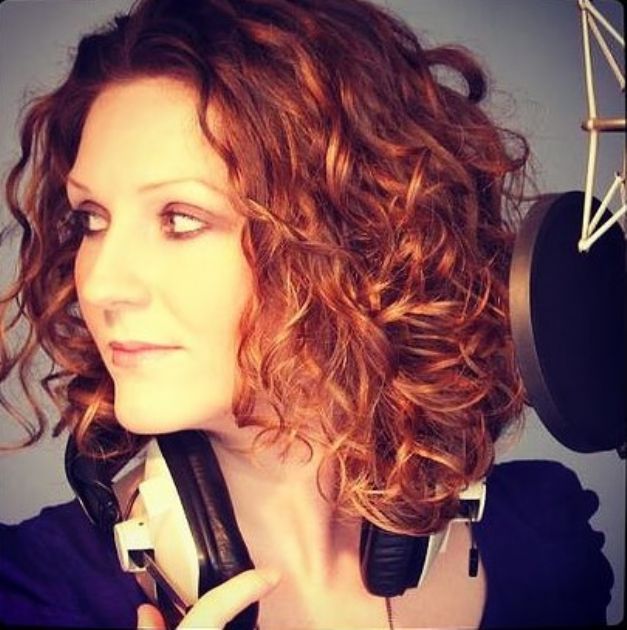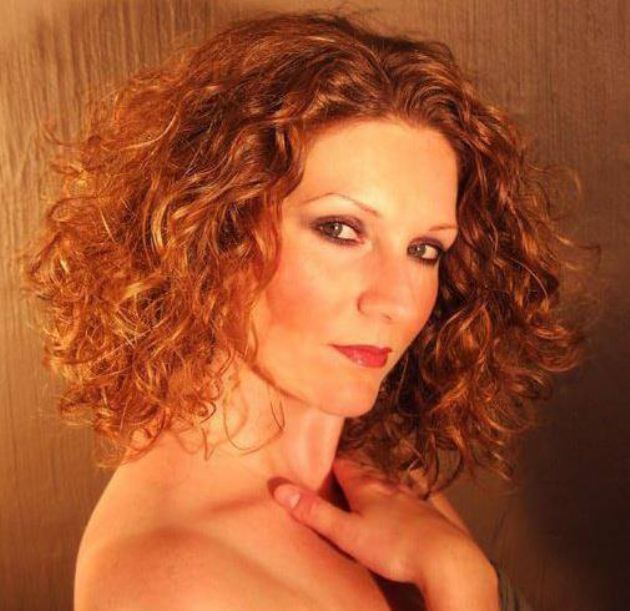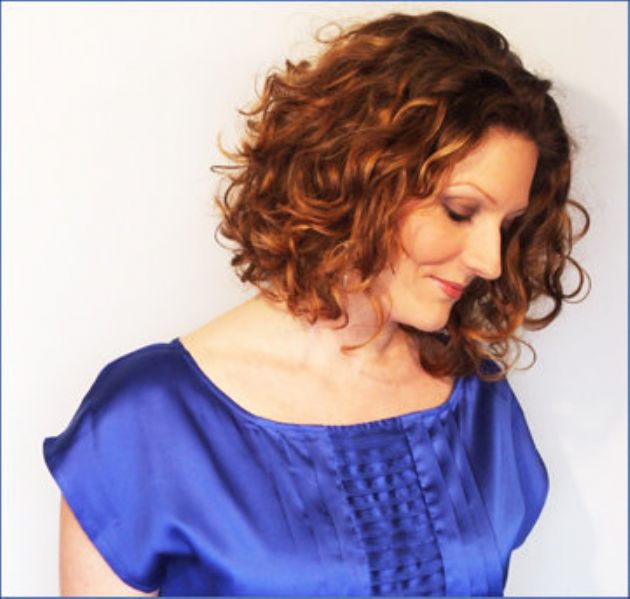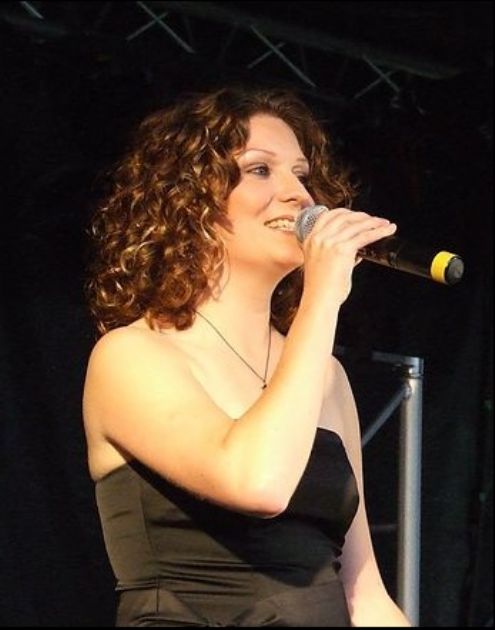 Charlotte Costello
Superb Versatile Female Vocalist
Perfect for Weddings, Events & Parties
Highly Recommended
Full Public Liability & PAT Testing
Live Lounge Duo Available
Jazz Duo or Trio Available
Swing Band Available
DJ & Disco Package Available
Available UK Nationwide
Charlotte Costello is an Extremely Talented Professional Singer Ideal for Weddings, Corporate Events, Functions and Private Parties! Charlotte is a versatile singer who can offer a large amount of vocal sets such as jazz , swing, live lounge, background music or a full on party set to have your guests dancing the night away.

Charlotte Costello has been astounding audiences far and wide ever since she was first spotted by a local producer who immediately offered Charlotte her first development and publishing contract.

With over 20 years experience in the music industry, Charlotte has carved a successful career not only as an artist in her own right but also as a highly experienced session singer. Conversant in various genres ranging from jazz to pop, her voice has appeared on numerous top 40 records having recorded for the likes of Dannii Minogue, Loleatta Holloway, and Faith Hill to name a few, as well as many chart topping dance producers including Love To Infinity, 7th Heaven, Kenny Hayes, Bassmonkeys, and SoulShaker.

Charlotte frequently performs live throughout the country with different bands, all of which feature some of the North West's finest musicians.

Don't hesitate in contacting us for more information and to book!
ALL OF ME – FRANK SINATRA
AT LAST – ETTA JAMES
ARETHA – RUMER
AT SEVENTEEN – JANIS IAN
ALL THE THINGS YOU ARE – ELLA FITZGERALD
BEWITCHED, BOTHERED & BEWILDERED – ELLA FITZGERALD
CRY ME A RIVER – JULIE LONDON
COME FLY WITH ME – FRANK SINATRA
CLOSEST THING TO CRAZY – KATIE MELUA
DANCE ME TO THE END OF LOVE – MADELEINE PEYROUX
DON'T KNOW WHY – NORAH JONES
DREAM A LITTLE DREAM – THE MAMAS AND THE PAPAS
DAYS OF WINE AND ROSES – TONY BENNET
EVERYTIME WE SAY GOODBYE – ELLA FITZGERALD
FLY ME TO THE MOON – FRANK SINATRA
GIRL FROM IPANEMA – ASTRUD GLBERTO
GEORGIA ON MY MIND – RAY CHARLES
ISN'T SHE LOVELY – STEVIE WONDER
LATELY – STEVIE WONDER
LOVE IS A LOSING GAME – AMY WINEHOUSE
LOVE LETTERS – KITTY LESTER/ALISON MOYET
MAKING WOOPIE – FRANK SINATRA
MAD ABOUT THE BOY – DINAH WASHINGTON
MOONGLOW – COUNT BASIE
NIGHT AND DAY – COLE PORTER
OUR DAY WILL COME – AMY WINEHOUSE
SOMETHING STUPID – FRANK & NANCY SINATRA
SWAY – DEAN MARTIN
SHOW ME THE WAY – ANITA BAKER
SPOOKY - DUSTY SPRINGFIELD
SLOW - RUMER
SUMMERTIME – SARAH VAUGHAN
SEVENTEEN – JANIS IAN
THE LOOK OF LOVE – DIANA KRALL
THIS MASQUERADE – GEORGE BENSON
I'VE GOT YOU UNDER MY SKIN – DIANA KRALL
WHAT A DIFFERENCE A DAY MADE – JAMIE CULLUM
WHEN I FALL IN LOVE – NAT KING COLE
WINDMILLS OF YOUR MIND – DUSTY SPRINGFIELD
WHAT'S GOING ON – MARVIN GAY
YOUR LOVE IS KING – SADE
YOU ARE THE SUNSHINE OF MY LIFE
SWEETEST TABOO – SADE
A KIND OF HUSH
CLOSE TO YOU
CALLING OCCUPANTS OF INTERPLANITARY CRAFT
FOR ALL WE KNOW
GOODBYE TO LOVE
I WON'T LAST A DAY WITHOUT YOU
I NEED TO BE IN LOVE
JAMBALAYA
ONLY YESTERDAY
RAINY DAYS AND MONDAYS
SING
SOLITAIRE
SUPERSTAR
SOMETIMES
TOP OF THE WORLD
THIS MASQUERDADE
WE'VE ONLY JUST BEGUN
YESTERDAY ONCE MORE
ANGEL – SARAH MCLACHLAN
ALL OF ME – JOHN LEGEND
ALL TIME LOVE – WILL YOUNG
ARTHURS THEME – CHRISTOPHER CROSS
AND I LOVE HER – THE BEATLES
BABY CAN I HOLD YOU – TRACY CHAPMAN
BELIEVE – ELLA HENDERSON VERSION (CHER)
BABY SOME TO ME – JAMES INGRAM & PATTY AUSTIN
BAD DAY – DANIEL POWTER
BEAUTIFUL – CHRISTINA AGUILERA
CLOSEST THING TO CRAZY – KATIE MELUA
CONSTANT CRAVING – KD LANG
COMING AROUND AGAIN – CARLY SIMON
DON'T KNOW WHY – NORAH JONES
DREAMS – FLEETWOOD MAC
DON'T IT MAKE MY BROWN EYES BLUE – CRYSTAL GAYLE
EASY – THE COMODORES
ETERNAL FLAME – THE BANGLES
ENGLISHMAN IN NEWYORK – STING
EVERYBODY'S TALKING AT ME – BEAUTIFUL SOUTH
EVERYTHING I DO – BRYAN ADAMS
FIELDS OF GOLD – STING
FAST CAR – TRACY CHAPMAN
FIX YOU - COLDPLAY
GREATEST DAY – TAKE THAT
GOING BACK – DUSTY SPRINGFIELD
HERE THERE AND EVERYWHERE – THE BEATLES
HOLDING BACK THE YEARS – SIMPLY RED
HOW LONG WILL I LOVE YOU – ELLIE GOULDING
HEAVEN – BRYAN ADAMS/DJ SAMMY
HEY JUDE – THE BEATLES
HELLO – LIONEL RICHIE
HOW WILL I KNOW – SAM SMITH VERSION (WHITNEY)
IF YOU LEAVE ME NOW – CHICAGO
IMAGINE – JOHN LENNON
I BELIEVE I CAN FLY – R KELLY
I CAN'T MAKE YOU LOVE ME – BONNIE RAIT
I DON'T WANT TO TALK ABOUT IT – EVERYTHING BUT THE GIRL
IT AIN'T OVER – LENNY KRAVITZ
IT'S TOO LATE – CAROLE KING
JUST THE WAY YOU ARE - BILLY JOEL
JUST BE – PALOMA FAITH
KILLING ME SOFTLY – ROBERTA FLACK
KISS FROM A ROSE – SEAL
LUKA – SUZANNE VEGA
LICENCE TO KILL – GLADYS KNIGHT
LET IT GO – JAMES BAY
LET HER GO - PASSENGER
LATELY – STEVIE WONDER
LEAVE RIGHT NOW – WILL YOUNG
LUCKY – JASON MRAZ & COLBIE CAILLAT
LITTLE THINGS – ONE DIRECTION
LOVE RESSURECTION – ALISON MOYET
MAKE YOU FEEL MY LOVE – ADELE
MANY OF HORROR – BIFFY CLYRO
MOVE CLOSER – PHYLIS NELSON
MY CHERIE AMOUR STEVIE WONDER
NEED YOU NOW – LADY ANTEBELUM
NOBODY DOES IT BETTER – CARLY SIMON
NO FRONTIERS – THE CORRS
NO ORDINARY LOVE - SADE
OUT OF REACH – GABRIELLE
ORDINARY PEOPLE – JOHN LEGEND
OTHER SIDE OF THE WORLD – kt TUNSTALL
ONE DAY I'LL FLY AWAY – RANDY CRAWFORD
PATIENCE – TAKE THAT
RUN – LEONA LEWIS/SNOW PATROL
ROTTERDAM – BEAUTIFUL SOUTH
READ ALL ABOUT IT – EMELI SANDE
SHE WILL BE LOVED – MAROON FIVE
SO AMAZING – LUTHER VANDROSS
SOMEWHERE ONLY WE KNOW – KEANE/LILY ALLEN BOTH VERSIONS
SMOOTH OPERATOR - SADE
SORRY SEEMS TO BE THE HARDEST WORD – ELTON JOHN
SONGBIRD – EVA CASSIDY
SOMEONE LIKE YOU - ADELE
SWEET LOVE – ANITA BAKER
SECRET SMILE - SEMISONIC
STAY WITH ME – SAM SMITH
SHOW ME HEAVEN – MARIA MCKEE
SOULMATE – NATASHA BEDINGFIELD
SAN JOSE – DIONNE WARWICK
STAY - RIHANNA
STEPPING STONE - DUFFY
SAIL AWAY – DAVID GRAY
SUNSHINE OF MY LIFE – STEVIE WONDER
USE SOMEBODY – KINGS OF LEON (PIXIE LOTT VERSION)
TRACKS OF MY TEARS – SMOKEY ROBINSON
TINY DANCER – ELTON JOHN
TROUBLE - COLDPLAY
TORN – NATALIE IMBRUGLIA
THANK YOU - DIDO
TRUE COLOURS – CINDY LAUPER
TRY AGAIN - KEANE
THE A TEAM – ED SHEERAN
THESE LITTLE THINGS – ONE DIRECTION
THERE YOU'LL BE – FAITH HILL
THIS USED TO BE MY PLAYGROUND - MADONNA
TIME AFTER TIME – CINDY LAUPER
UNBREAK MY HEART – TONI BRAXTON
USE SOMEBODY – PIXIE LOTT VERSION (KINGS OF LEON)
VIDEO GAMES – LANA DEL RAY
WHAT IS LOVE – HOWARD JONES
WHAT'S GOING ON – MARVIN GAY
WHAT THE WORLD NEEDS NOW – DIONNE WARWICK
WARWICK AVENUE - DUFFY
WEATHER WITH YOU – CROWDED HOUSE
WONDERFUL LIFE – HURTS/ KYLIE MINOGUE VERSION
YOUR LOVE IS KING – SADE
YOU ARE SO BEAUTIFUL – JOE COCKER
YOU'RE STILL THE ONE – SHANIA TWAIN
YOU'RE THE BEST THING – STYLE COUNCIL
Travel
UK Nationwide | Europe | Worldwide
TV & Radio
Hotels
Weddings
Corporate Events
Leisure Resorts
Parivate Parties
Holiday Parks
Private Functions
And Many More!
Reviews of Charlotte Costello
Jessica & Nick Terry booked Charlotte to sing at their Wedding at Rookery Hall, Nantwich

We would like to say a massive thank you for performing at our wedding! It was a wonderful feeling to go straight from the wedding ceremony into the perfect atmosphere for the reception drinks! You really gave that touch of class and captured the spirit of sophistication that we had wanted! Our only regret is that we could not hear more as we were dragged away for photos, but we could rest assured that our guests were being thoroughly entertained! We've had rave reviews from all of our guests, who loved the band & the set list. They couldn't believe their luck to have got such a show! Thank you so much again and we look forward to booking you for our future celebrations!

---

Janice and Stuart Mills booked Charlotte to perform at their Wedding in Grapenhall, Cheshire

You have a voice like an angel, it was like velvet. Thank you so much for entertaining our guests at our wedding reception, everyone was coming up to us after saying how beautiful your voice is, your song list was perfect for the day, so on behalf of my husband, myself and all our guests, thank you for making our day so special.

---

Katie & John Punke hired Charlotte to sing at their Wedding at The Bridge Hotel, Prestbury, Cheshire

I just wanted to say thank you so much for singing at our wedding! You were absolutely wonderful. My only regret is that I didn't get to sit down and have a proper chat with you!

---
Make Enquiry for Charlotte Costello Now!