The Fantastic Singing Waiters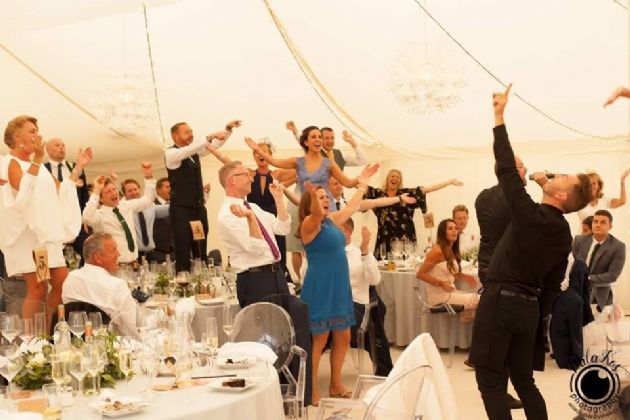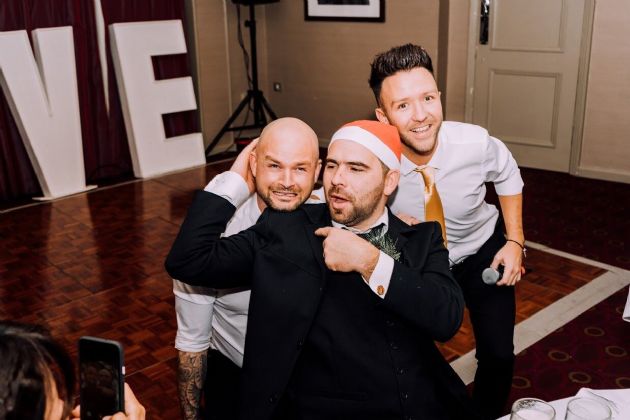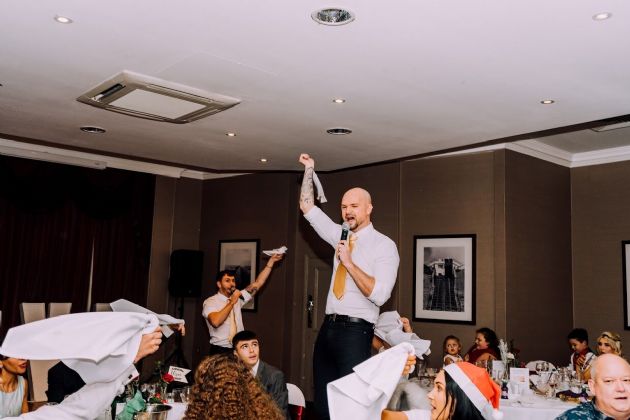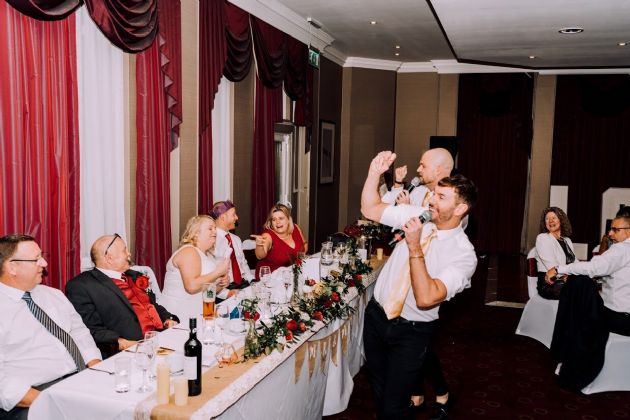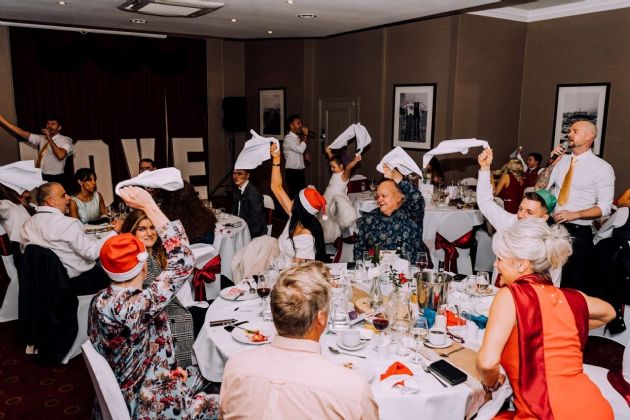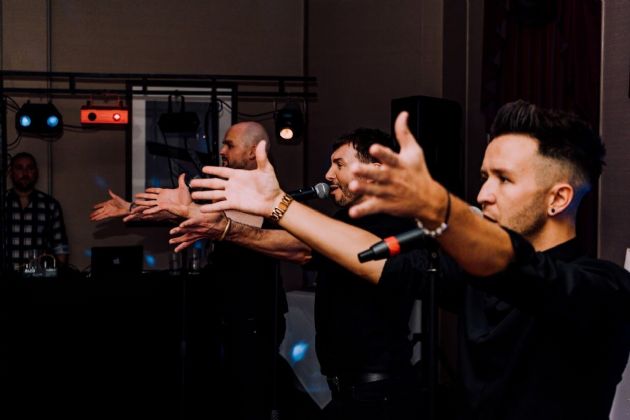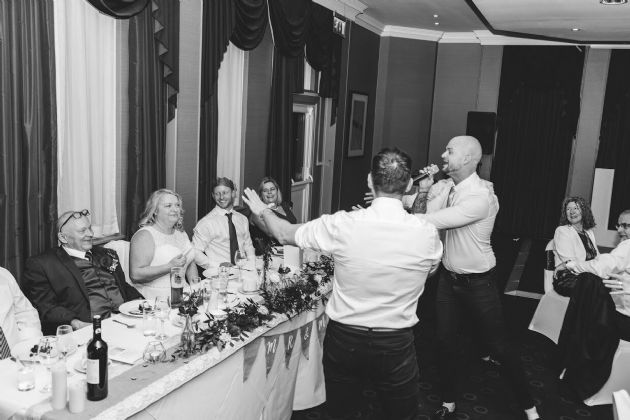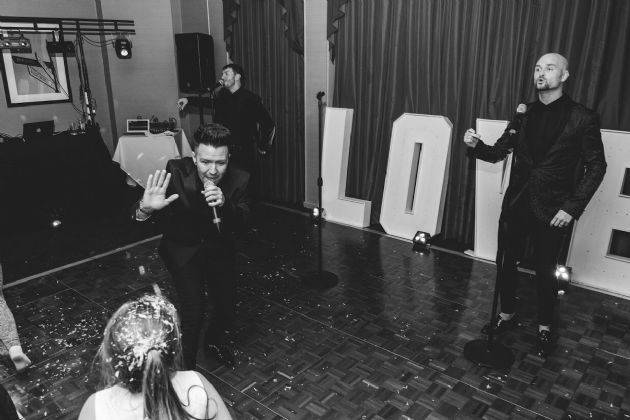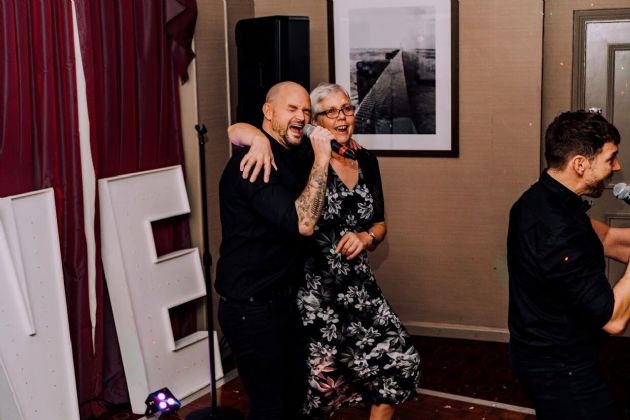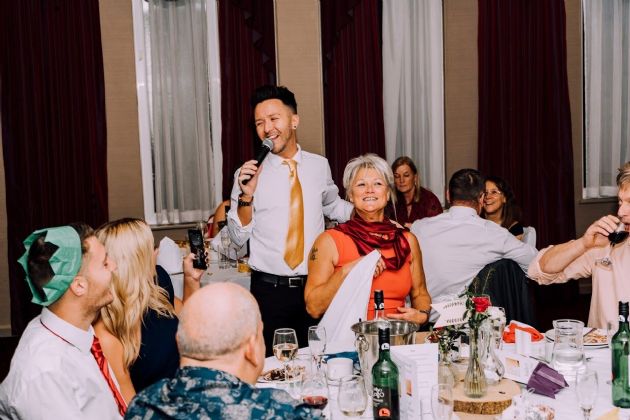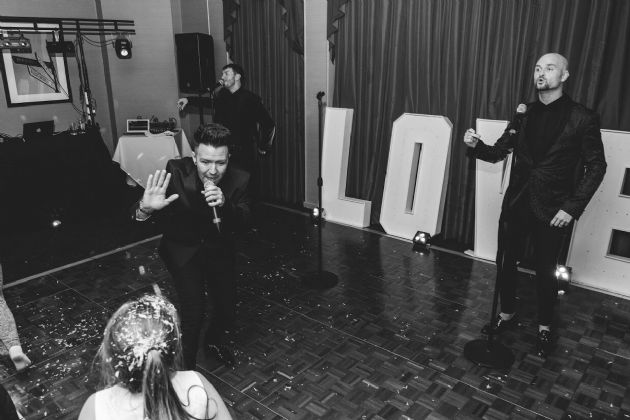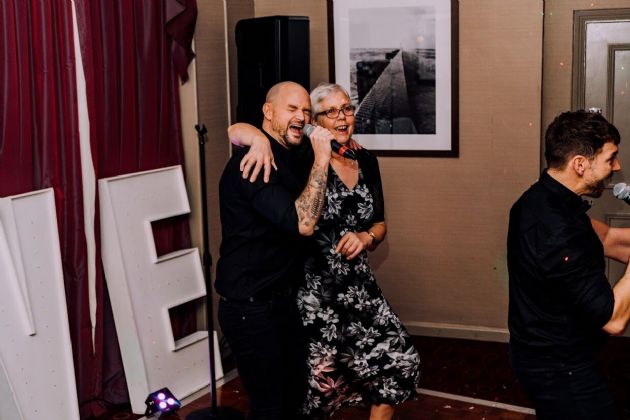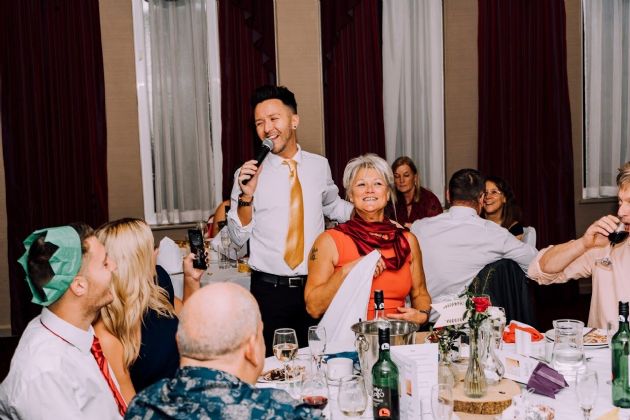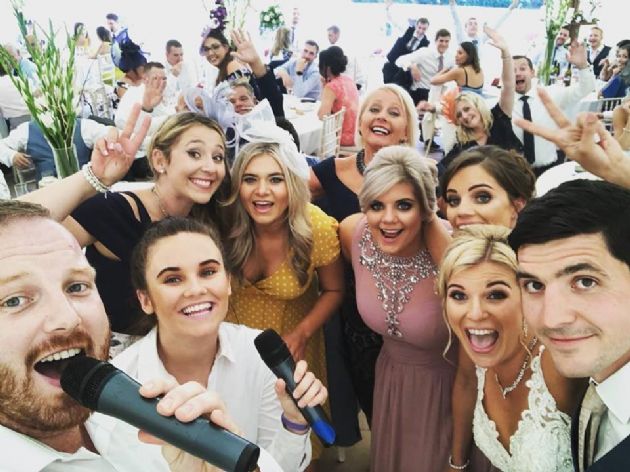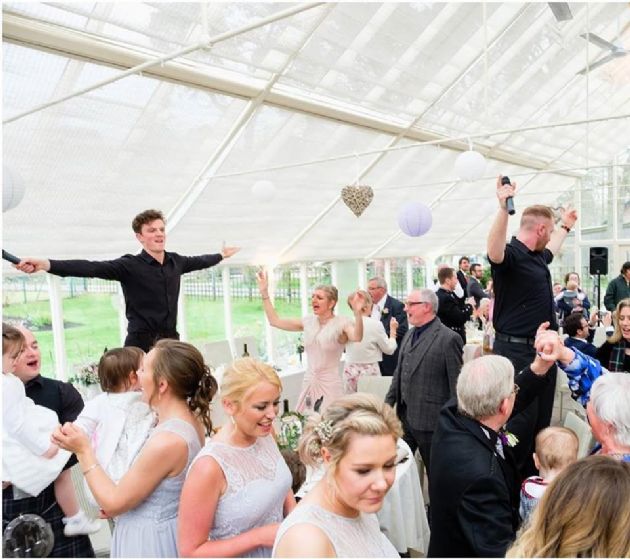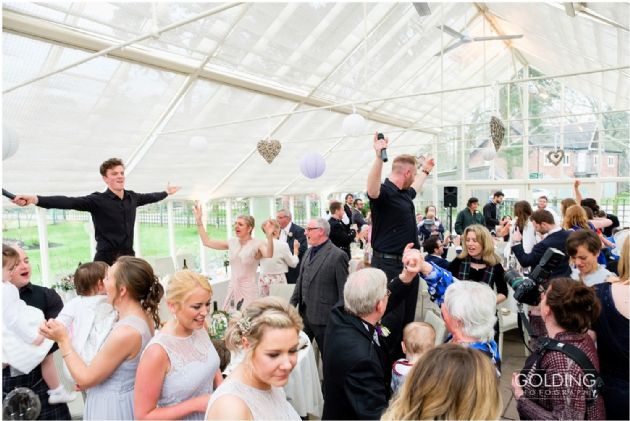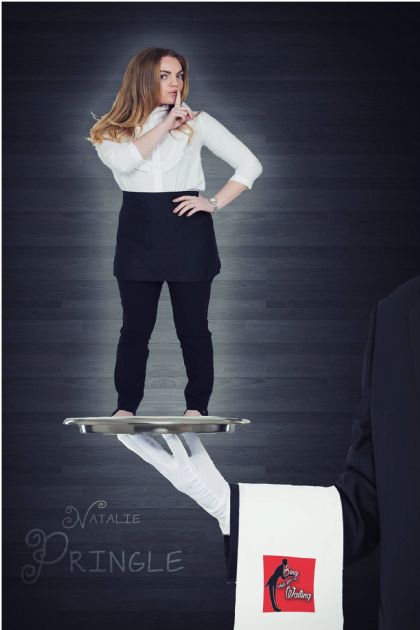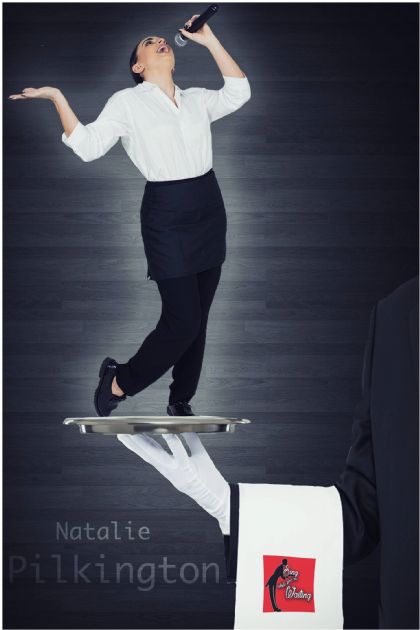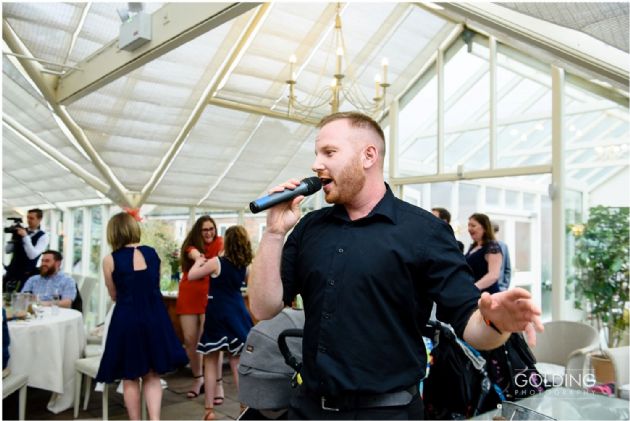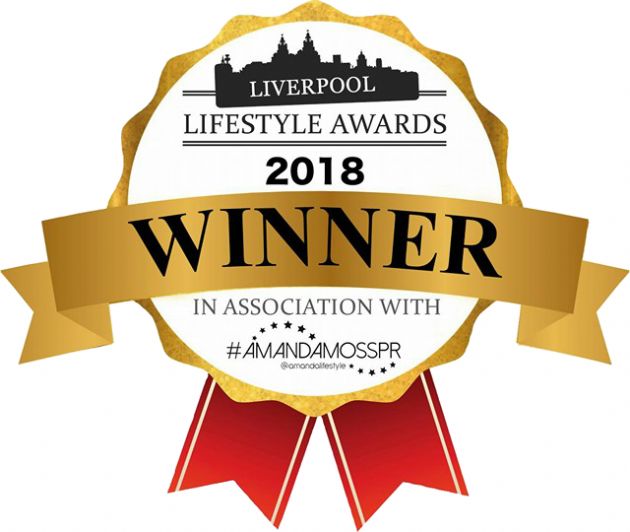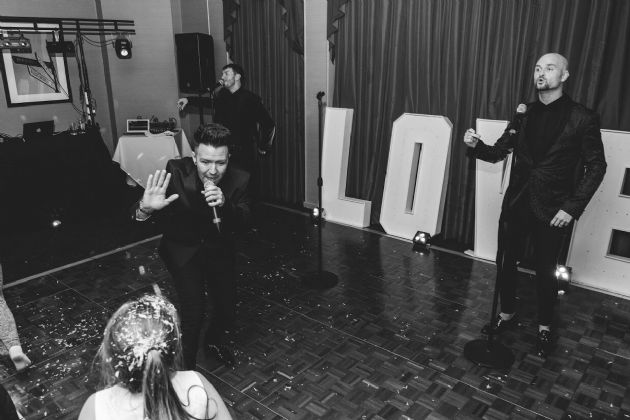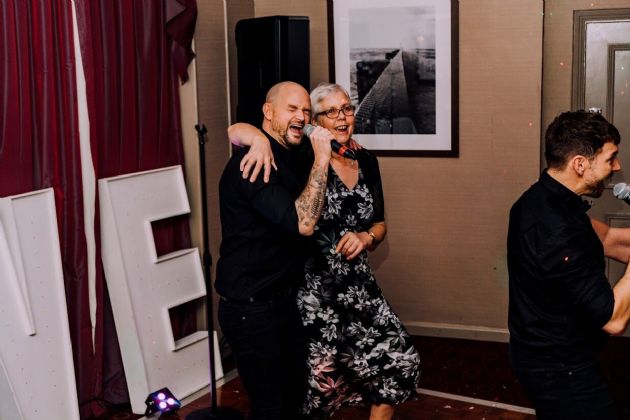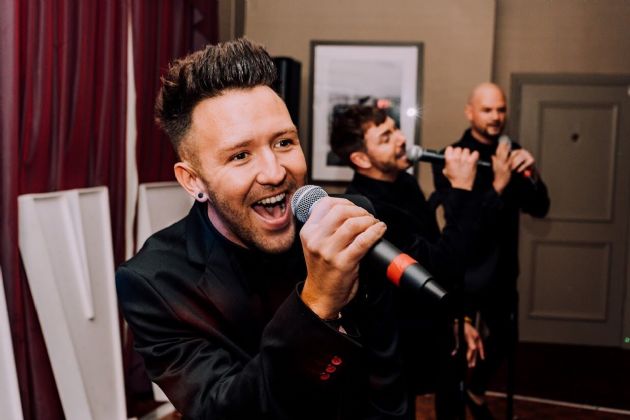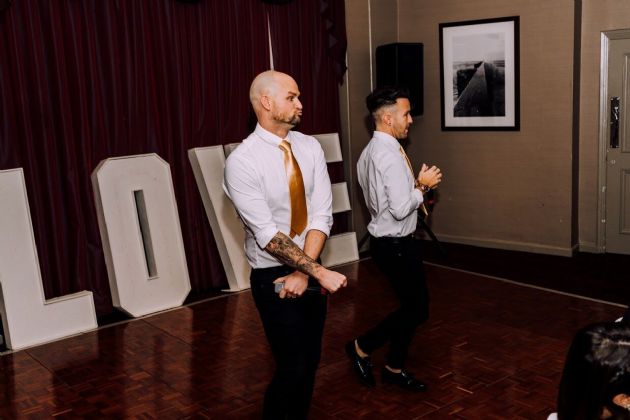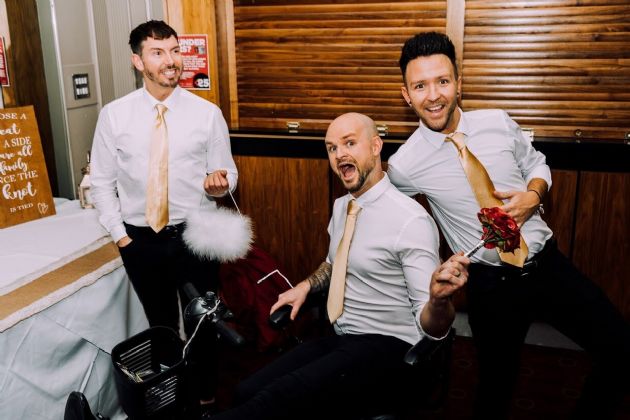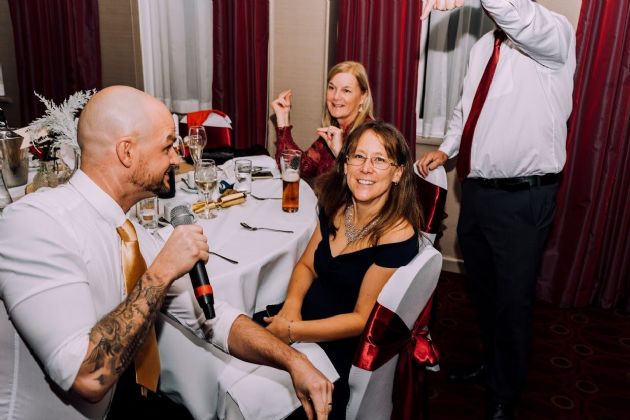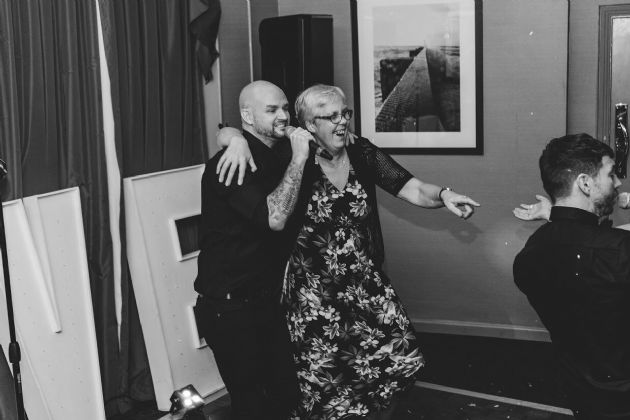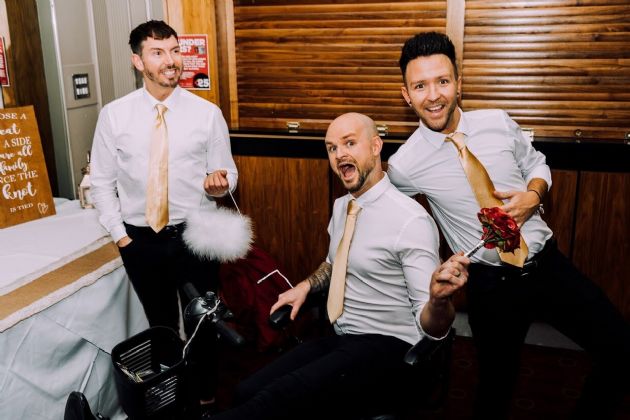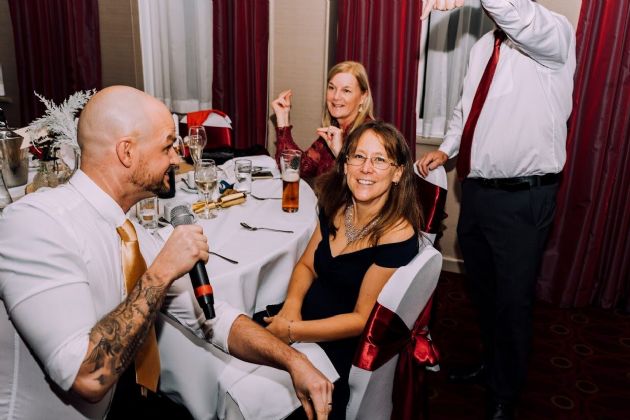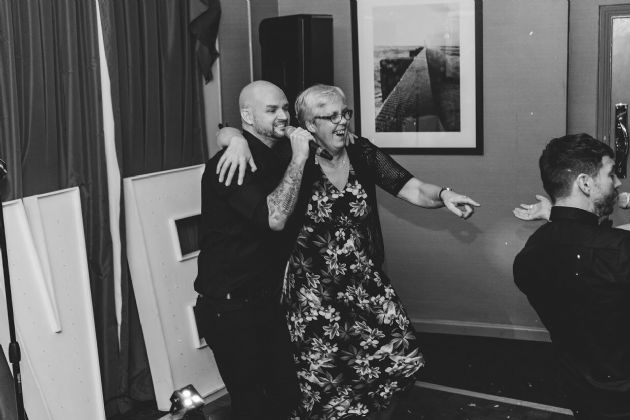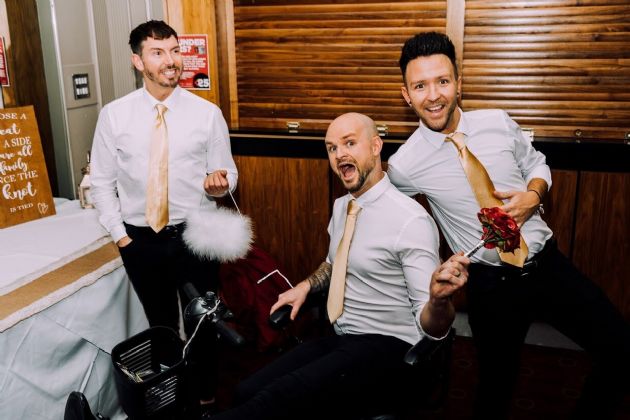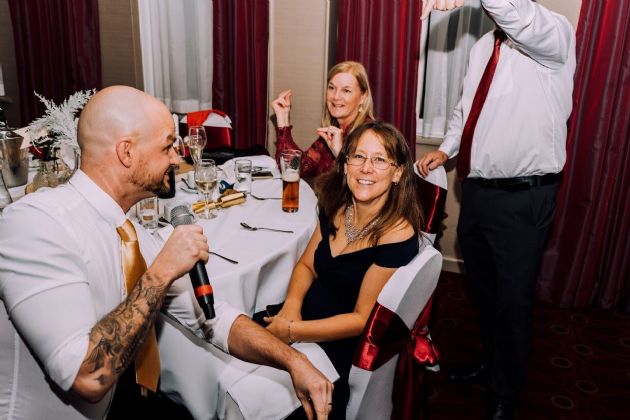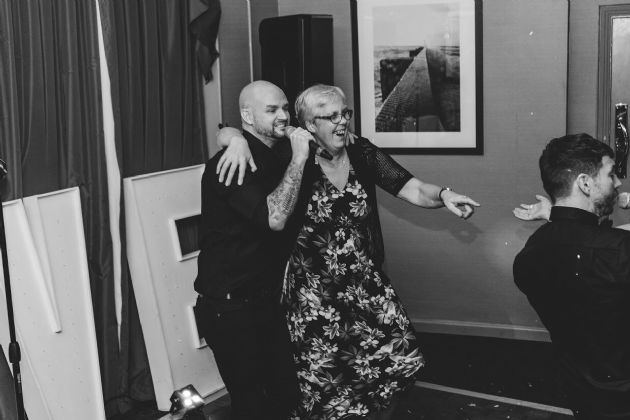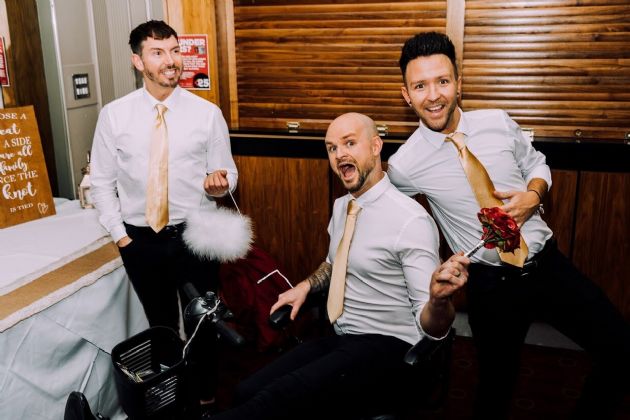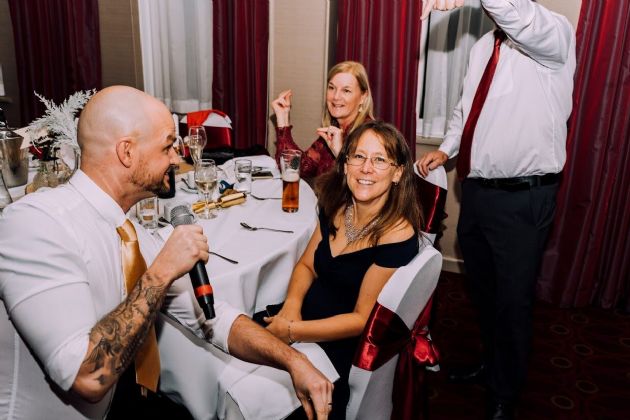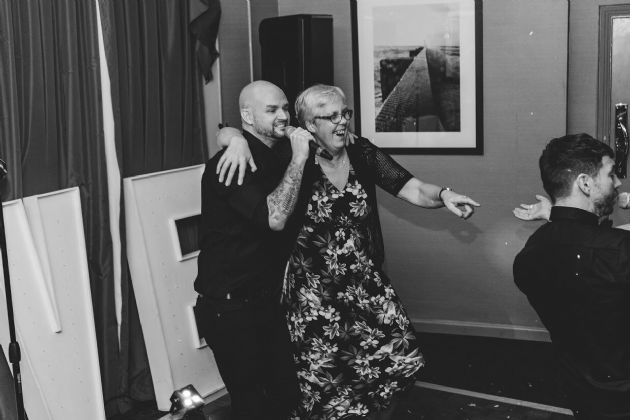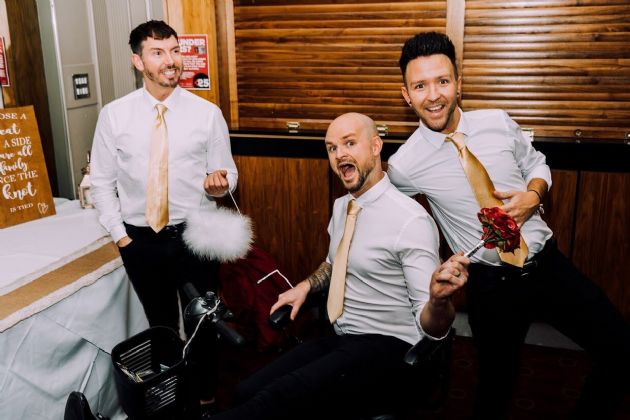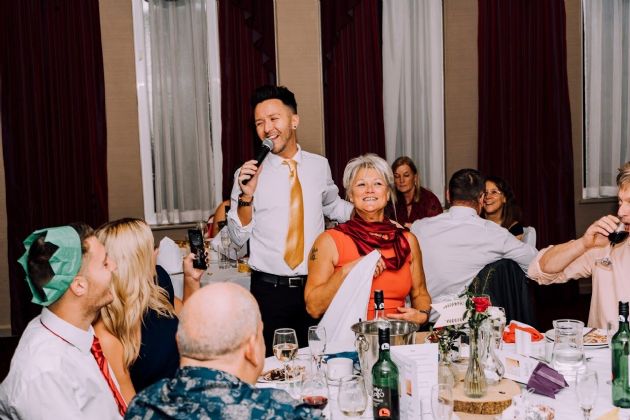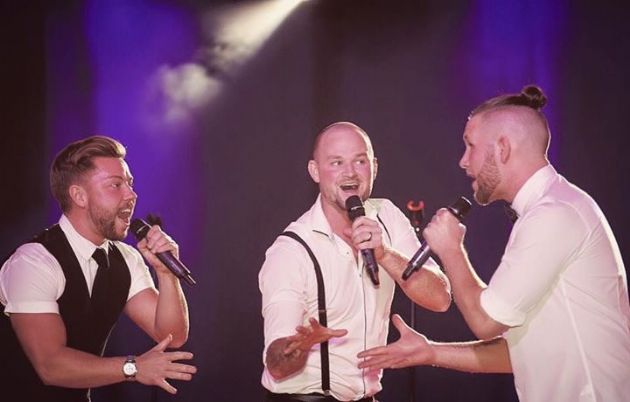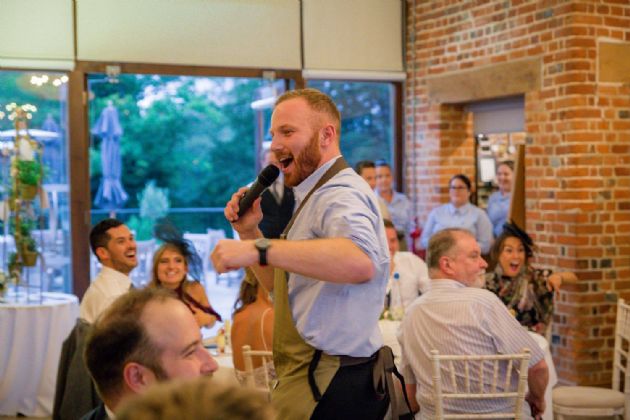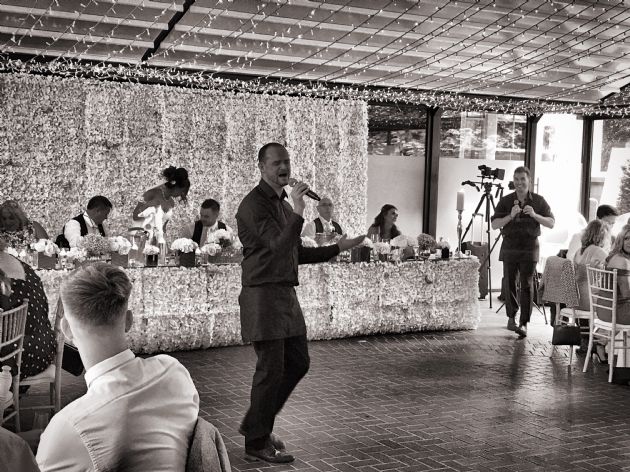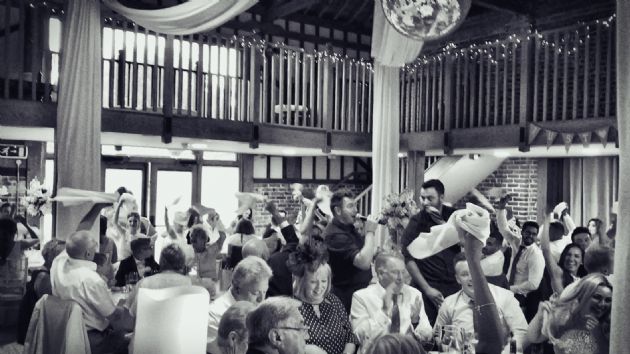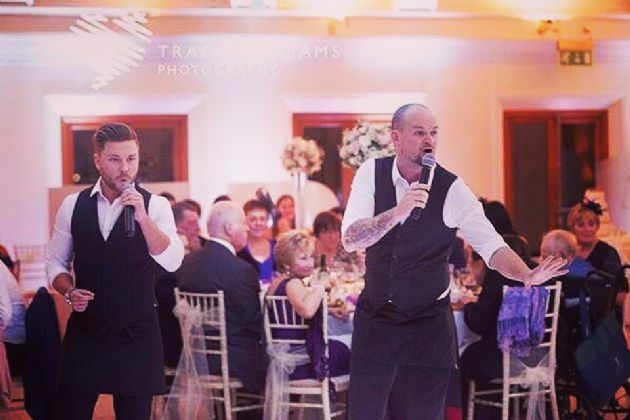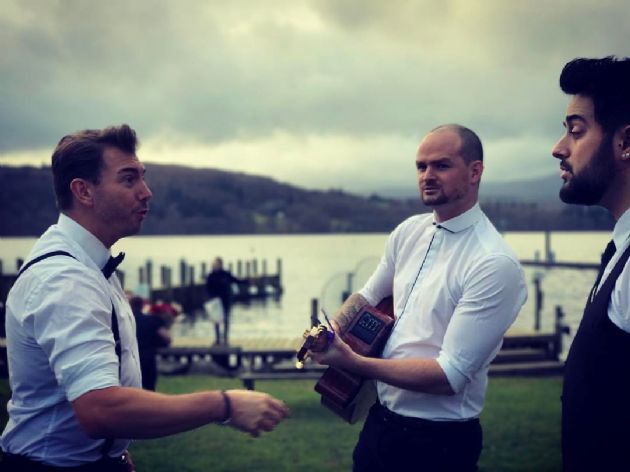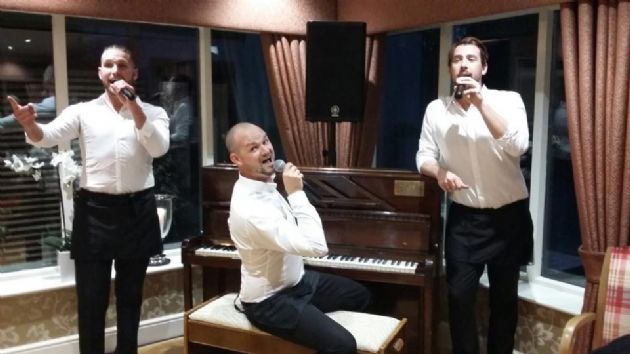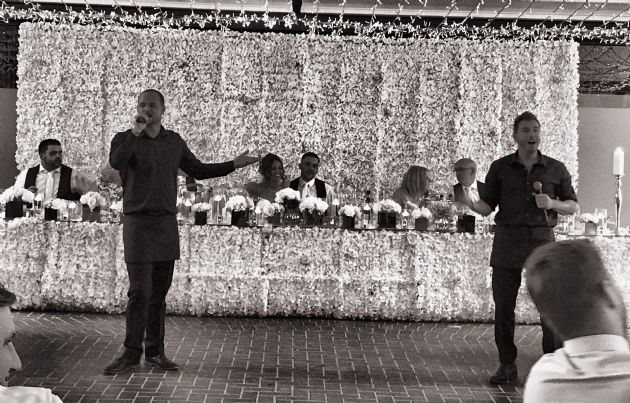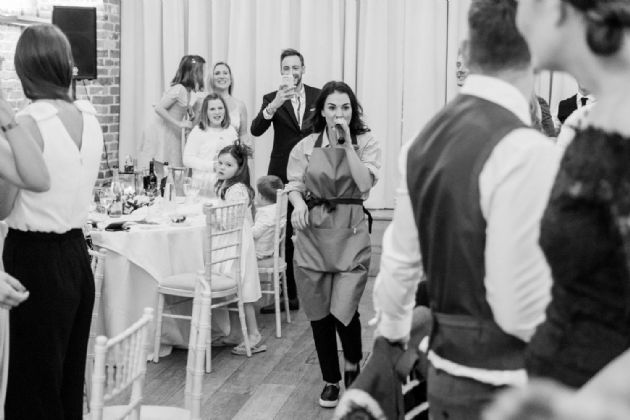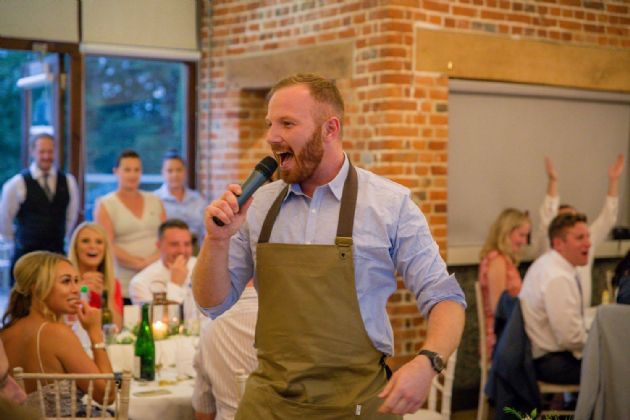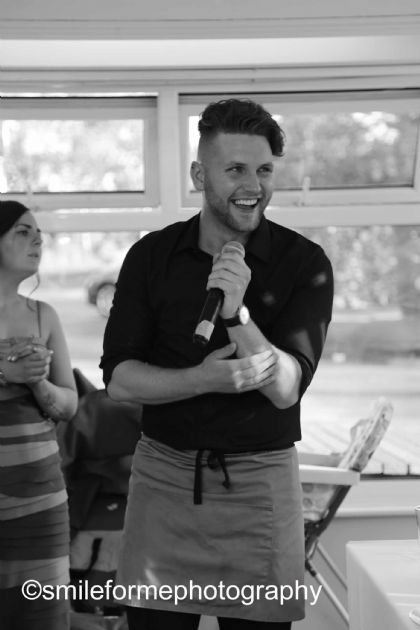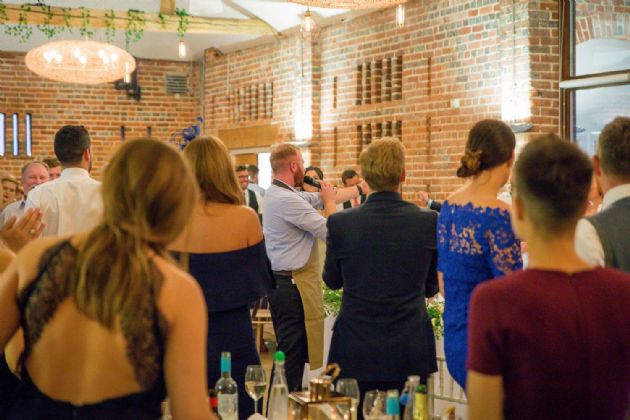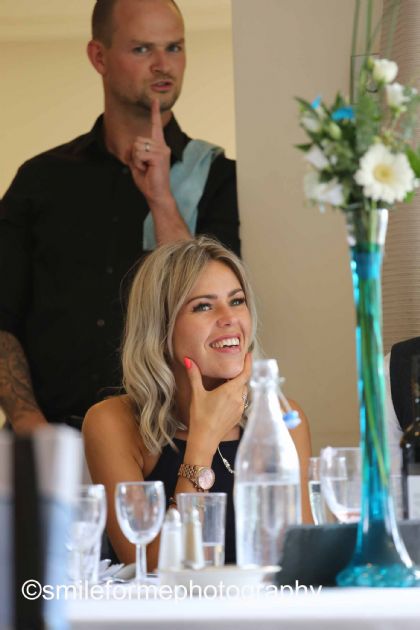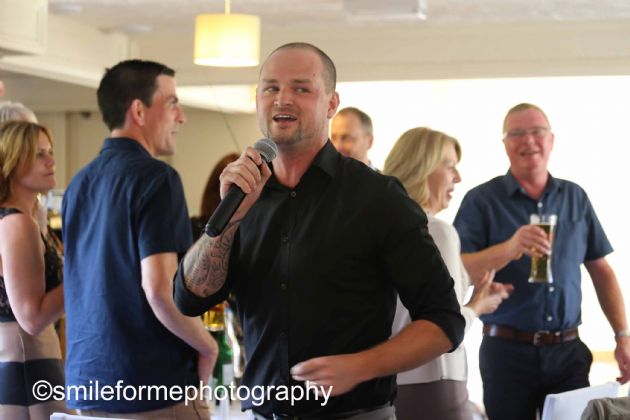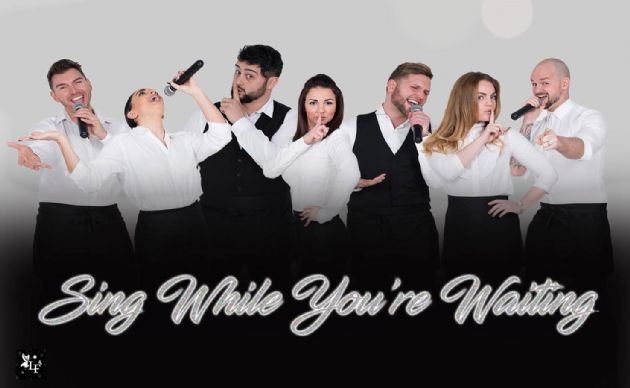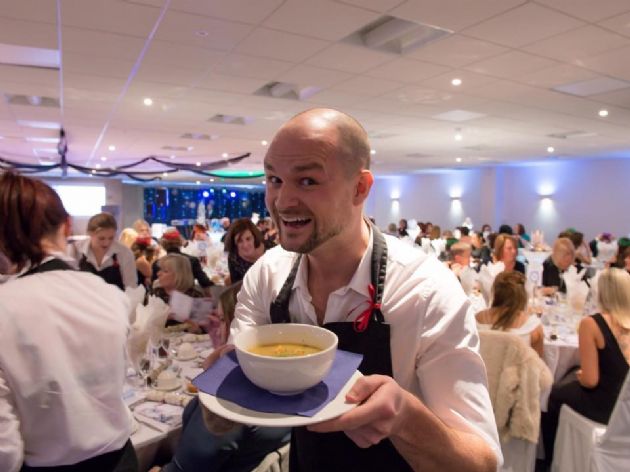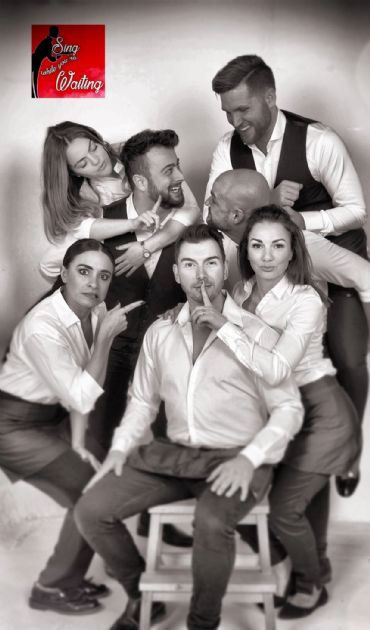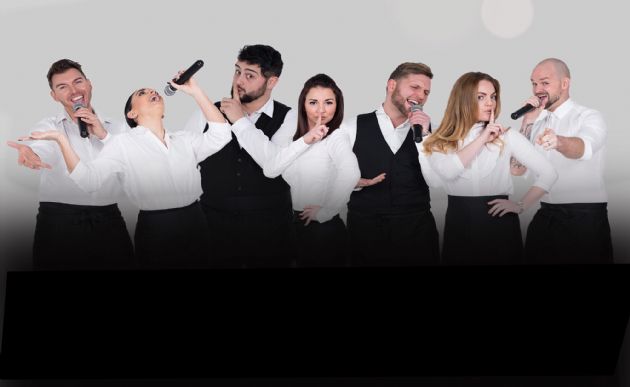 The Fantastic Singing Waiters
Surprise Waiter Show
Outstanding Lead Vocals & Harmonies!
Solo to 7 Singing Waiter Options
Singing Waitress Option
Choose Music from Opera, Pop, Swing or Soul
Party Dance Spot Available
DJ & Disco Package Available
Singing Waiter Packages Available
Exclusive Artiste to Garston
With Outstanding Lead Vocals, Amazing Harmonies and Wonderful Fun combined together, The Fantastic Singing Waiters will surprise, amaze and impress your guests or clients at your Venue, Event, Function or Wedding!

Available from a Solo Singing Waiter or Waitress right up to a team of 7 Singing Waiters/Waitresses, The Fantastic Singing Waiters offer bespoke Singing Waiter Packages that can be adapted and tailored to suit your individual requirements whether your event be a large prestige Corporate Function or a small family party

Working alongside the regular waiters and serving your unsuspecting guests or clients, Sing While You`re Waiting will deliver the surprise at the moment of your choice with your chosen scenario, creating surprise and delight among your guests or clients. Delivery of the `Surprise` can be in many scenarios and the team will be happy to discuss this with you ahead of your booking

The Fantastic Singing Waiters can tailor their song list to your requirements. Choose from Opera, Musical Theatre, Pop, Modern, Swing, Soul & Motown, Boyband, Acapella and more all performed live to incredibly high standards.

We can Highly Recommended Hiring The Fantastic Singing Waiters for your Venue, Event, Function or Wedding! Make an enquiry now to check availability, pricing or find out more information


The Fantastic Singing Waiters can perform a vast range of songs and music genres. Choose from
Opera
Musical Theatre
Modern
Pop
Swing
Soul & Motown
Boyband
Travel
UK Nationwide | Europe | Worldwide
Hotels
Corporate Events
Private Functions
Weddings
Birthday Parties
Product Launches
Restaurants
and many others!
Reviews of The Fantastic Singing Waiters
Wave Optics Christmas Party

Just wanted to say we had a wonderful time!! The singing waiters were Brilliant!!!! Would highly recommend them!! The photo booth was a MASSIVE HIT!! Thank you so much for all your help. Have a wonderful Christmas and New year.

---

Sian Rivers

Just want to tell you how amazing Sing Whilst You're Waiting! were at our wedding at Moor Hall Hotel on Saturday 2nd November. Everyone was shocked and no one guessed anything was going on. My husband was completely unaware and taken by total shock. The waiters were absolutely amazing and I am still getting compliments on them now.

---

Sue Avery

Thank you so much for our big surprise to all our family and friends at Chloe and Chris's wedding. You really were fantastic and everyone is still talking about it. We can't wait to see all the videos of us all joining in. I would definitely recommend you to friends for future wedding surprises. It was absolutely brilliant. 😊

---

Rhonda & Ian

Our whole day at Knowsley hall was amazing. When everyone was beginning to fade and the waiters came on everyone cane back to life . The song choices and dancing was exactly as we wanted . I would certainly recommend for all occasions. Please pass on our thanks to everyone.

---

Guest at Michelle & Mark`s Wedding who Hired Sing While You`re Waiting

Absolutely fantastic! I'm a guest at the wedding and these guys were great! Perfect for when you've just eaten your main and your a bit sluggish, they got the whole room up and dancing when normally everyone would be sat around feeling full. Would definitely recommend

---

Elaine Lampkin booked the Waiters for her Wedding

The singing waiters were AMAZING!! I would definitely recommend them to anyone. We were just served our dessert and starting to feel really full and tired! Then BOOM Our singing waiters started, their names were Sharlie and Michael, they were fantastic. They surprised everyone (only my sister and I knew who they were) my husband said it was the best surprise and making our wedding extra special it was the talk of the day/night, they got everyone joining in. They really got everyone going, making it uplifting and ready for our night time. They also had great fun with our guests while serving food in their disguise. Thank you so much x

---

Rachel booked Sing While Your Waiting! to perform at her Wedding.

Sing while your Waiting performed at my daughter's wedding at Delamere Manor last month, they were dressed like normal waiters and burst into song just after the main meal surprising all the guests, fantastic singers who created a brilliant happy atmosphere. Everyone was up dancing and singing, this was one of the best highlights of the day and made the wedding so special, would love to do it all again. I can thoroughly recommend them, very professional and entertaining!

---

Jimmy, from Wedding Photography Newcastle, saw Sing While You're Waiting Perform at a wedding at Forest Hall, Newcastle

Very professional and courteous as waiters, and then surprised everyone at Forest Hall Club today by grabbing the mics and getting the guests to join in singing and dancing. Kevin & Sharlie provided fantastic entertainment and I hope I can see them again.

---

Zoe Arens Booked Sing While You're Waiting for her wedding at Gaynes Park Barns, Essex

The singing waiters were AMAZING!! I would recommend them to anyone. We were just finishing our desserts at our wedding and everyone (including me) began to feel really full and tired! How I always feel after a big meal, but as soon as the singing waiters came in they surprised everyone and got everyone up and dancing! They really lifted the spirits again. Everyone was surprised, including our mums, as we kept it a surprise from everyone!! They really were amazing and created such an uplifting atmosphere that kept everyone dancing all night long.

---

Donna and Damian hired Sing While You're Waiting to perform at their wedding breakfast at Last Drop Village Hotel, Lancashire

Would just like to say a big thank you to Sing While You're Waiting! We had them at our wedding and they were superb. All our guest had a great time and so did we. Would recommend them to anybody planning a wedding .

---

Jennie Nunne, Events Co-ordinator, Hired Sing While You're Waiting to perform at their Spring Ball. Bishopswood Golf Course, Hampshire

Sing While You Wait came to Bishopswood Golf Course for our Spring Ball, they were great. They joined in the serving of the meal and once at the coffee stage they took to the microphone and started to perform. We'd successfully kept it a secret from those attending, the reaction was surprise and a number of people came to say '...we weren't expecting that, just fantastic'. The guys were great, they performed with confidence and interacted with the guests, getting people to join in. Their performance got people in the mood for the next stage of the evening entertainment and a great night was had by all. Fun, high energy and great performers. Thank you, we will definitely have you back if the occasion arises.

---

Leanne Cambel, Radio City Liverpool, Booked Sing While You're Waiting! to perform for The NHS Awards

I would like to thank Adam and his wonderful team of singing waiters for performing at the NHS Awards ceremony in Liverpool. From your phenomenal voices to your tight harmonies and who can forget your amazing dance moves. Wow. I still get phone calls today to say we canít thank you enough and Iím sure you will be back again next year. I couldnít recommend these guys enough. Thank you so much.

---

Ben's wife hired Sing While You're Waiting to perform at his wedding as a surprise for him and his guests.

Well what can I say....what a fantastic group of people, was not expecting anything this top notch at a wedding. Just minding my own business tucking into the starter and then all of a sudden these great guys just burst out into song with outstanding vocals...would strongly recommend for anyone getting married anytime soon.

---

Clive, Catering Manager, saw Sing While You're Waiting! at Mr & Mrs Jarvisís Wedding

WoW! Fantastic talented people who impressed with their professionalism. They really brought a sense of fun to the wedding

---

Jamie Gill saw Sing While You're Waiting! perform at Mr & Mrs Markeys Wedding where he was attending as a guest

Seen these guys at my friends wedding the year were amazing! Had everyone up dancing and interacted with everyone. If I wasn't already married I would have had them at mine! Highly recommended!

---

Natalie Pilkington was a guest at Mr & Mrs Goodridge's Wedding where the Sing White You're Waiting performed

Saw these wonderful singers at a friends wedding last week and was blown away, all so talented and really got the party going! I would recommend to anybody! Everyone was so shocked and surprised when what we thought were the waiters just burst into song, it was perfect, and their voices and harmonies were brilliant! Thank you for the great entertainment x

---

Dani and Joe Luxton hired Sing While You're Waiting to perform at their wedding reception at Stock Brook Manor Country Club, Essex.

I cannot thank you enough for the singing waiters, they were absolutely fantastic and really made our wedding amazing! EVery guest commented on them and their voices! They were so energetic and lively and really put on the most amazing show! The addition of the female waiter made it even better, her voice was incredible!

---
Make Enquiry for The Fantastic Singing Waiters Now!