J2B40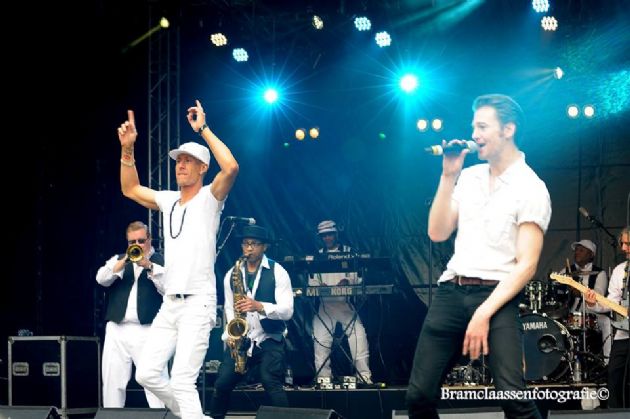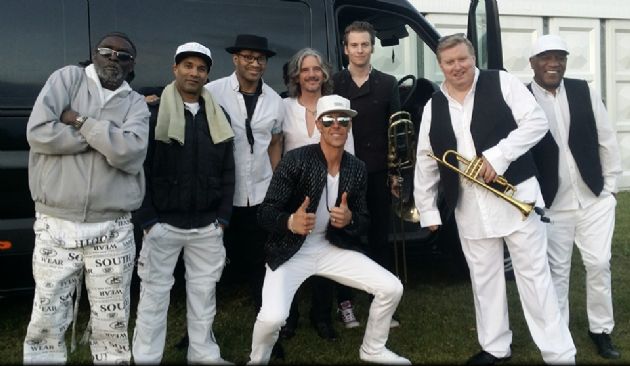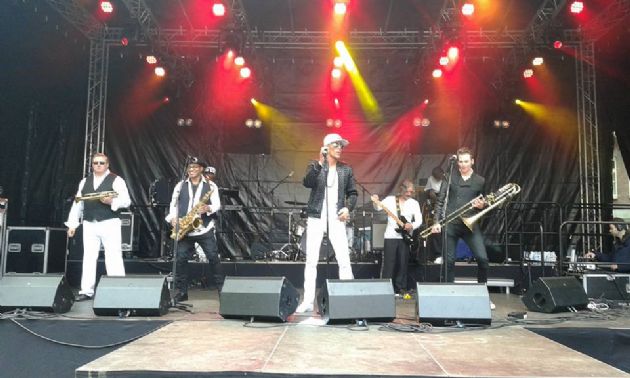 J2B40
Fantastic Tribute Band to UB40
Perfect for Tribute Nights, Corporate Events, Private Functions and Weddings
Professional and Authentic Live Tribute Band
Highly Recommended
Full Public Liability and PAT Testing
Available UK Nationwide
J2B40 Are One of the Best UB40 Tribute that the UK Has to Offer! Perfect Entertainment For Theme Nights, Corporate Events. Weddings,Private Parties and More!

The band formed in 2008 and now officially an Eight piece band, J2B40 performs the music of UK Reggae stars UB40 presenting their dazzling live shows to audiences up and down the country both here and abroad.

They present an unmatched tribute to one of the greatest Reggae bands to come out of the UK, performing up to two hours of classic UB40 tracks totally live. This phenomenal band are in huge demand throughout the UK and Europe, with the band Headlining festivals and theatre shows in Holland, Belgium and Poland over the past few years, making them highly sought after.

The show features all the hits of the legendary UB40 , such as - Kingston Town – Red Red Wine – Can't Help Falling in Love – Homely Girl – Rats in mi Kitchen – Cherry oh Baby – 1 in 10 – Baby Come Back, and many more with a few covers added for a fully live set, for nearly 2 hours ( show can be split as a 2 x 45min set with encore )

The stage show is spectacular and is non-stop from start to finish with the crowds up dancing and singing immediately, which spurs the brass section to venture out into the audience during certain songs to mesmerize, dance with and tease the fans. JB40 are as tight as anything you will have ever heard, with energy and a Stage performance second to none.

Some members of this Phenomenal 'Must See' band have played with and supported many Stars including: Pato Banton & The Reggae Revolution (for which they had a No 1 hit called 'Baby Come Back' with Pato, Ali and Robin Campbell ) along with four other Top 20's. Pato and the band were also the first ever Reggae band to Play the Sydney Opera House in Australia. They performed on Top of the Pops with Pato for Stings Hit song "This Cowboy Song", then went on to Fly in Stings private Jet to perform on a major Italian TV show. Headlining Festivals worldwide led them to share stages with Ali Campbell and UB40, Peter Gabriel, Jimmy Cliff, Steel Pulse, Morgan Heritage, Willie Nelsons (Country and Western Festival), Shania Twain, No Doubt, Steven and Ziggy Marley, Third World, Burning Spear, Shaggy and many more.

J2B40 are more than willing to travel anywhere in the world to perform at any event, and were the first ever British reggae band to hit the charts in Lithuania with their version of cover song "Lollipop" which they recorded with Lithuanian Pop artist Asta Pilypaitė. The BBC TV news team even flew out to film them while on tour there, and they were invited to do a few Lithuanian TV shows with Asta, including: Lithuanian Eurovision, Saturday Night Prime Time, and Breakfast TV shows. The Lithuanian Ambassador even made a special trip to the UK to meet the band and honour them for helping to promote his country and culture in such a positive way.

They embark on their tours spreading positive reggae vibes across the globe.

Make sure to contact us for more information and to book!
Kingston Town
Red Red Wine
Can't Help Falling in Love
Homely Girl
Rats in mi Kitchen
Cherry oh Baby
1 in 10
Baby Come Back
Here I Am
Grooving
Homely Girl
Dream A lie
Bring Me Your Cup
Earth Dies Screaming
If it Happens Again
Way You Do Things U Do
Sweet Sensation
Stick By Me
In The Summertime
Johnny 2 Bad
Maybe Tomorrow
Where Did I Go Wrong
Who You Fighting For
Swaet
I'll Be Your Baby Tonight
Purple Rain
Impossible Love
Food For Thought
Travel
UK Nationwide | Europe | Worldwide
Global TV & Radio
BBC
Live Music Venues
Corporate Events
Festivals
Private Parties
Weddings
And More!
Reviews of J2B40
J2B40 performed live at the Devises Corn Exchnage, Wiltshire

Thank you for such an amazing night at The Corn Exchange, Devizes, Wiltshire, we all had a Brilliant time. Absolutely awesome performance.

---

Lindsey Johnson went to see J2B40 to perform at an event in Bilston.

Brilliant night! It was thefirst time I'd seen you guys under recommendations from my friend who came with us, you didn't disappoint.

---

J2B40 played at a live music event on the at Riverside, Bognor.

By far the best UB40 tribute I've seen, they smashed it!

---

J2B40 performed a live music event at Woeley Castle WMC, Birmingham.

Still on the UB40 vibe after last night guys top show at Woeley Castle WMC, Barns Hill. I would definitely come and see you again. Thanks for a top night!

---
Make Enquiry for J2B40 Now!