Roger Lee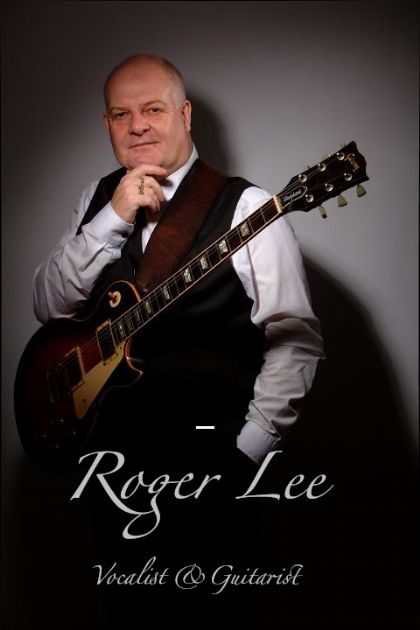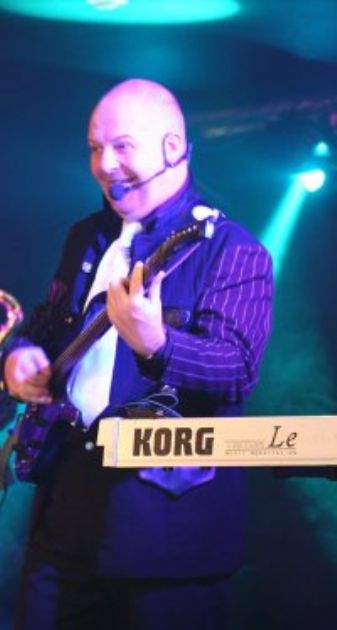 Roger Lee
Talented Keyboard./Guitar/Vocal
Highly Recommended
Viewed & Approved
UK Nationwide
Roger has been in the music business for over 20 years, He has worked worldwide with star
names such as Jim Davidson, Freddie Starr, Edwin Star and the Four Tops.
As founder member of bands 'Chatoosh' and 'Sweet Dreams' Roger has an excellent name
within the covers circuit. Not only is he a great singer but he also plays both guitar and
Piano/keyboards to a high standard.

Also a full evening's entertainment can be provided, with piano & background music earlier,
perhaps whilst having a meal or maybe earlier at a wedding reception. Then one or two
dance spots with backing tracks & finish the night off with disco.
All Night Long-Lionel Ritchie
Are you ready for love-Elton John
Bennie & The Jets-Elton John
Beatles Medley-I wanna hold your hand, Hard days night, She loves you yeah yeah yeah
Bitch is Back-Elton John
Black & Gold- Sam Sparrow
Brown Eyed Girl- Van Morrison
Build me Up Buttercup-Foundations
Call me Al-Paul Simon
Candle in The wind- Elton John
Dakota- Stereophonics
Dancin' on the ceiling- Lional Ritchie
December 63-Frankie valli & The 4 Seasons
Dignity-Deacon Blue
Don't Let The Sun Go Down-Elton John
Don't Stop Believing-Journey/Glee
80's rockmedley:-Livin On a Prayer--Bon GioviSweet Child of Mine-Guns & Roses, Summer
69
Electric Dreams-Phil Oakey
Elton John Medley (Kiss the bride, Part time Love, I'm Still Standing,Crocodile Rock)
Eye Of The tiger-Survivor
500 miles-Procaimers
Forever in Blue Jeans--Neil Diamond
Guess Thats Why they Call It The Blues-Elton John
Haven't Met You Yet-Michael Buble
Hip To Be square- Huey Luis & The news
Gonna Make You A Star--David Essex
Hotel california-Eagles
Hound Dog- Elvis
Human -The Killers
I Got a Feelin'-The Black Eyed Peas
I Predict a Riot- Kaiser Chiefs
Imagine-John Lennon
I'm A Believer--The Monkees
Irish Medey (Irish Rover/Tell me ma)
Just Can't Get Enough- Depeche Mode
Love Grows (Where My Rosemary Goes) Edison Lighthouse
Love Really Hurts Without You-Billy Ocean
Maggie May--Rod Stuart
Made In England-Elton John
Madness Medley (One step beyond, House of Fun, Our House, Baggy Trousers)
Make Me Smile-Cockney Rebel
Money For Nothing-Dire Straits
Mr Brightside--The Killers
Must Be Love/ NightBoat To Cairo-Madness
My first, My Last--Barry White
Never Let Her Slip Away- Andrew Gold
Parisienne Walkways- Gary Moore Instrumental
Philadelphia Freedom-Elton John
Piano Man--Billy Joel
Pinball Wizard-Elton John/ The who
Real Gone Kid-Deacon Blue
Rock Around The clock- Bill Haley & The Comets
Rocketman-Elton John
Rockin' All Over The World-Status Quo
Sacrifice- Elton John
Sad Songs-Elton John
Saturday Nights All Right For Fighting-Elton John
See Ya Later Alligator- Bill Haley & The Comets
Sex On Fire- Kings Of Leon
Shine -Take That
Sit Down- James
Smooth- Santana
Sultans Of Swing- Dire Straits
Summer Of 69-Brian Adams
Sweet Caroline--Neil Diamond
Sweet Home Alabama---Lynrd Skynrd
Tainted Love- Soft Cell
The way It Is-Bruce Hornsby & The Range
The One- Elton John
The Snake - Al Wilson
The Walk Of Life- Dire Straits
Walkin' In Memphis- Marc Cohen/ Cher
We Didn't Start the Fire- Billy Joel
Wonderfull Tonight--Eric Clapton
Wonderwall- Oasis
Yellowbrick Road- Elton John
Your Song -Elton John
Imagine-John Lennon
Drifters medley-Saturday Night At The Movies,There goes my Love, Save the Last Dance.
Reviews of Roger Lee
Paul Kirkham, The Park Golf Club

Can you pass our thanks to Roger Lee for a great night on Saturday at the Park Golf Club. Its the second time we've booked him, he really is brilliant.

---
Make Enquiry for Roger Lee Now!