The Meisters Oompah Band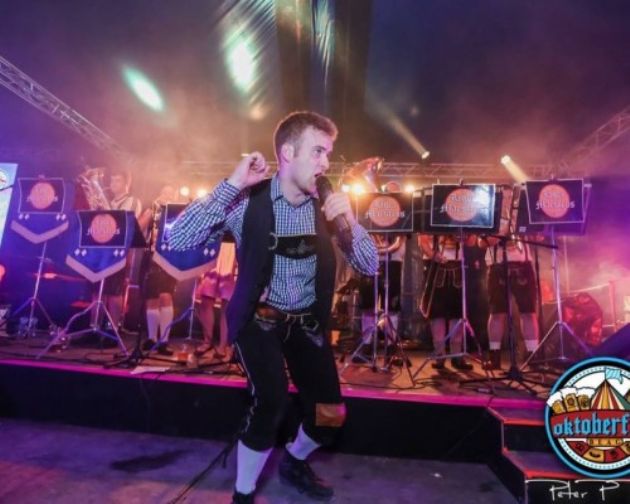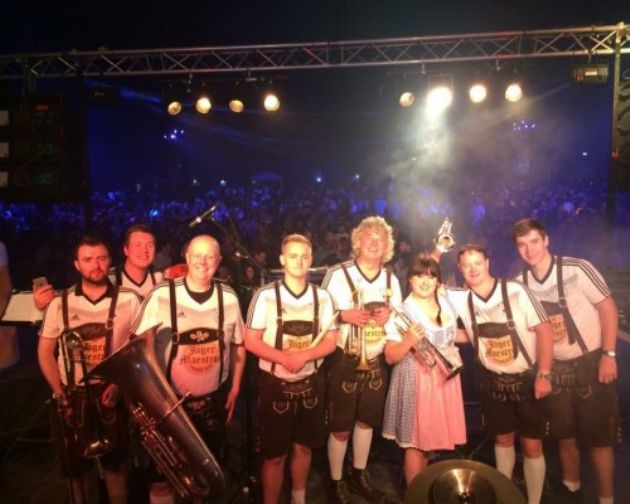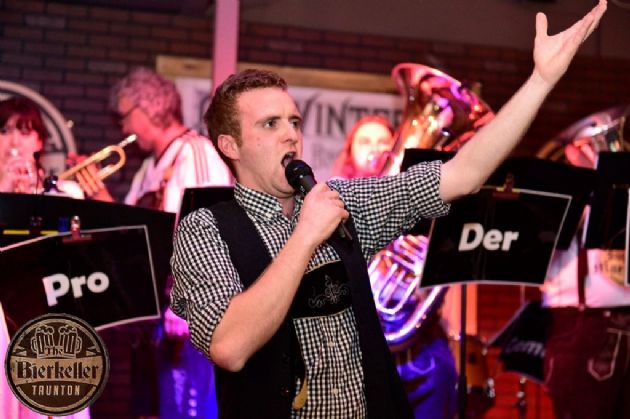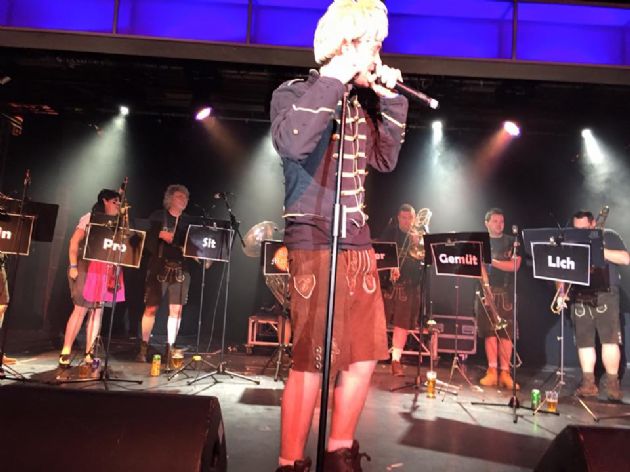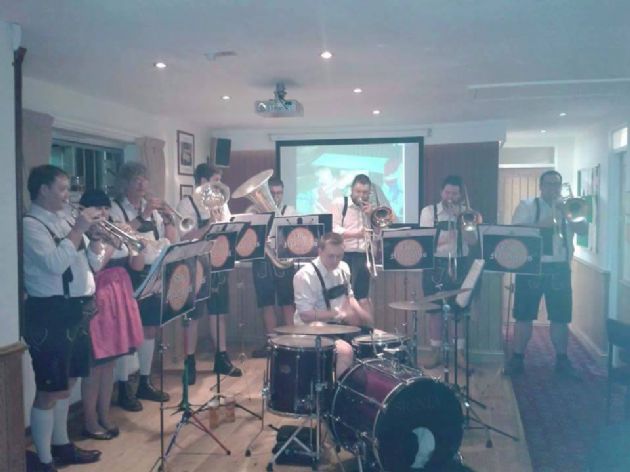 The Meisters Oompah Band
Top Bavarian Oompah Band
Perfect Entertainment for Themed Events & Parties
Available as 6-9 Piece Live Band
Full Public Liability and PAT Testing
Available UK Nationwide
The Meisters Oompah Band Are One of the Best Bavarian Bands the UK Has to Offer. Create the Oktoberfest Atmosphere Anytime of Year With This Fantastic Live Band.

With their mix of traditional Oompah songs and cover well loved hits such as Purple Rain and Bohemian Rhapsody in their unique Bavarian style, your guests will be thoroughly entertained form start to finish.

The band was formed in 2013 with three musicians who originated from a brass band background and thought it would be a fantastic idea to be able to play gigs together and take Oompah music to the next level by creating a new style and feel to what was a well-trodden approach. They invited fellow brass playing friends to join and performed their first ever gig in June 2013, in their home village, at Littleborough Cricket Club.

The band currently features many of the best brass players in the North West area and regularly perform with the country's leading Orchestras such as The Halle Orchestra, The Orchestra of the Royal Opera House, The English Ballet, The Birmingham Royal Ballet and The Manchester Concert Orchestra. In addition to this our members also regularly perform with leading brass bands such as The Black Dyke Mills Band, Brighouse and Rastrick Brass Band, Grimethorpe Colliery Brass Band and Fodens Brass Band.

Since that initial concert the band has gone from strength to strength appearing regularly at local fund-raising and charity concerts and undertaken numerous Golf/Cricket/Rugby Club engagements in the North West area also. The Masters have frequently appeared at the Manchester Bierkeller and in December 2016 were invited to perform, on consecutive weekends, at the Taunton Bierkeller, which proved to be a great success. In addition to performing at the ITV Christmas party, at Chill Factor, the band has also appeared on 8 Out of 10 Cats does Countdown, in February 2016, and performed at the Edinburgh Fringe for a week in 2015, culminating in a sell-out show on the final concert. The band has also performed twice at the Butlins' Mineworkers Brass Band Contest, January 2015 and 2016, to wide acclaim and performed to over 2,500 people. At the most recent performance the stewards were instructed to not let any more people in as they were in danger of exceeding the room's capacity!

In October 2016, the Meisters performed at Cork Oktoberfest to a crowd of 6000 people which was their biggest crowd to date.

Travel
UK Nationwide | Europe | Worldwide
ITV
Channel 4
Festivals
Butlins
Manchester Bierkelle
Cork Oktoberfest
And more!
Reviews of The Meisters Oompah Band
Make Enquiry for The Meisters Oompah Band Now!