Lauren - Electric Violinist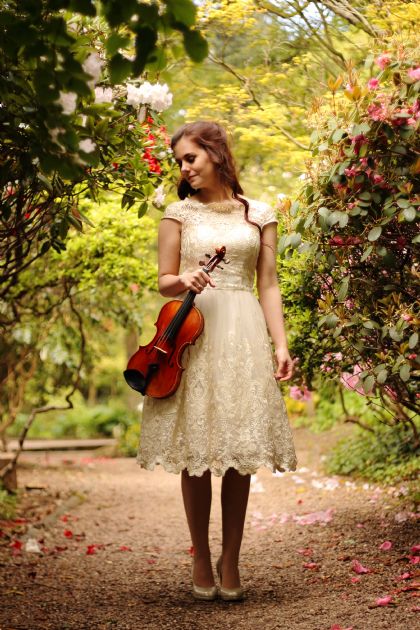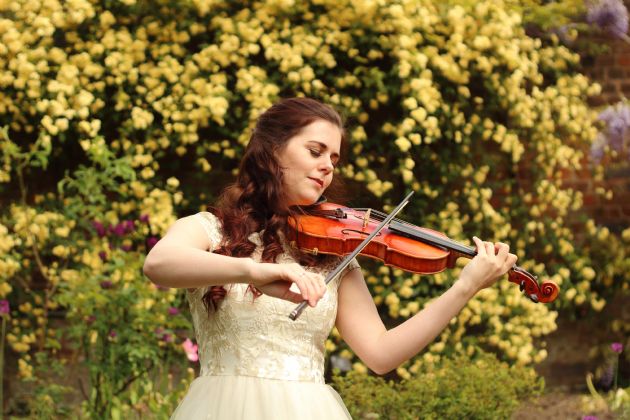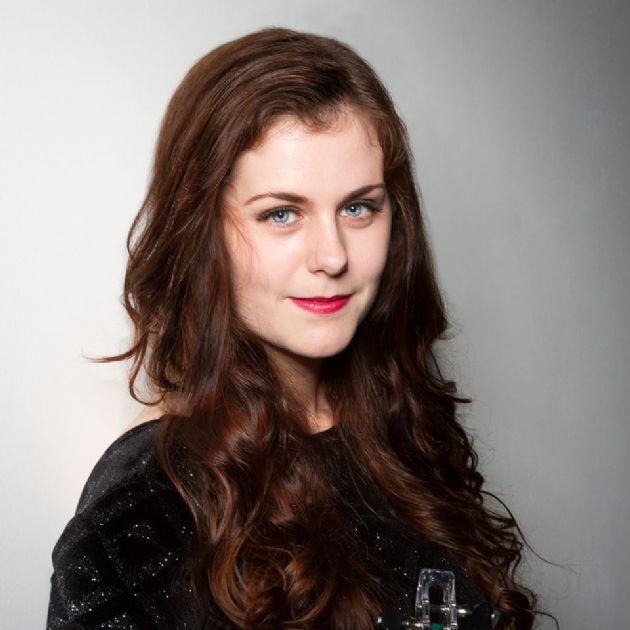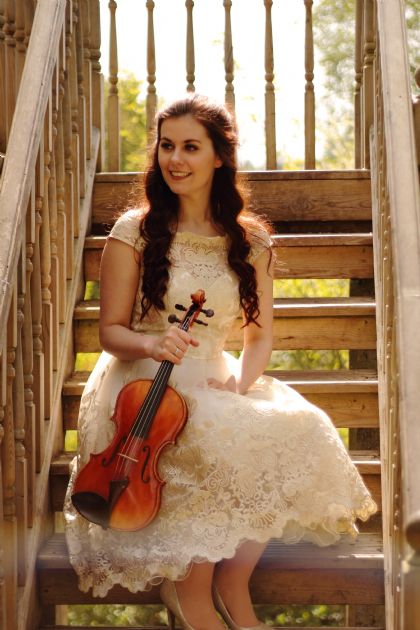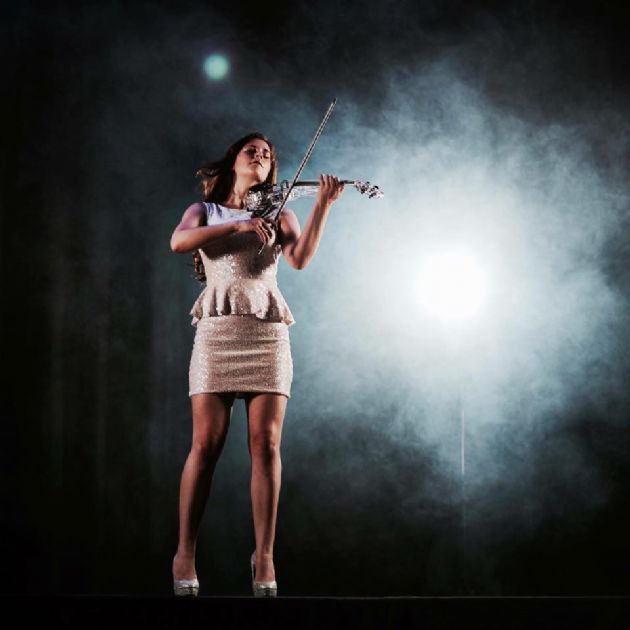 Lauren - Electric Violinist
Talented Solo Violinist
Experienced and Versatile Musician
Perfect For Weddings, Parties & Events
Highly Recommended
Available UK Nationwide
Performances on Acoustic/Electric Violin
Full Public Liability
Lauren is an Extremely Versatile Violinist and enjoys playing a mixture of Popular, Classical and Contemporary Music Perfect for Weddings, Parties, Corporate Events and Functions.

Lauren studied her undergraduate degree in classical violin at Leeds College of Music and also stayed on to study for her Masters after being awarded a fully funded scholarship from the college. Alongside her studies Lauren has entertained audiences across the UK regularly performing with groups STORM and the Adelia String Quartet.

Lauren performed at the Royal Festival Hall in London alongside Marc Almond, lead singer of the 80s hit, Tainted Love. In the past she has also performed at the Royal Albert Hall, Birmingham Symphony Hall and a variety of theatreís across France and Belgium.

Although Lauren is classically trained she takes joy in performing covers of contemporary pop songs and performing upbeat crossovers of traditional classical pieces.

For more information or to Book Contact us now!
Abba Medley
Adele - Medley
Adele - Skyfall
Adele - Make You Feel My Love
Adele - Someone Like You
Adele - Rolling In The Deep
Adele - Hello
Adele - When We Were Young
Alicia Keys - If I Ainít Got You
Amy Winehouse - Valerie
Anna Kendrick - Cups
Ariana Grande - One Last Time
Beatles - Yesterday
Beatles - Eleanor Rigby
Beatles - All You Need Is Love
Beatles - Hey Jude
Beyonce - Halo
Bill Withers - Lean On Me
Bon Jovi - Liviní On A Prayer
Braveheart Theme
Bruno Mars - Marry You
Bruno Mars - Grenade
Bruno Mars - Just The Way You Are
Christina Perri - A Thousand Years
Clean Bandit - Rockabye
Coldplay - Yellow
Coldplay - Clock
Coldplay - Fix You
Coldplay - Viva La Vida
Coldplay - Paradise
Christina Aguilera - Beautiful
Christina Aguilera - Hurt
David Guetta - Titanium
Elbow - One Day Like This
Ella Henderson - Rule The World
Ella Henderson - Believe
Ed Sheeran - Thinking Out Loud
Ed Sheeran - Shape Of You
Ed Sheeran - Castle On The Hill
Ellie Goulding - Your Song
Elton John - Can You Feel The Love Tonight
Elton John - Your Song
Elvis Presley - I Canít Help Falling In Love With You
Frank Sinatra - Come Fly With Me
Frank Sinatra - Fly Me To The Moon
Glen Hansard - Falling Slowly
Gary Barlow - Sing
Guns íní Roses - Sweet Child Of Mine
Israel Kamakawoíole - Over The Rainbow/What A Wonderful World
James Blunt - Bonfire Heart
James Blunt - Youíre Beautiful
James Blunt - Goodbye My Lover
John Legend - All of Me
Journey - Donít Stop Believing
Justin Timberlake - Canít Stop The Feeling
Katy Perry - Firework
Katy Perry - Roar
Katy Perry - Hot N Cold
Kings Of Leon - Use Somebody
Keane - Somewhere Only We Know
Leona Lewis - Run
Leonard Cohen - Hallelujah
Madonna - Like A Prayer
Mancini - Moon River
Maroon 5 - She Will Be Loved
Meat Loaf - Bat Out Of Hell
Michael Buble - Havenít Met You Yet
Michael Buble - Itís A Beautiful Day
Muse - Starlight
Muse - Feeling Good
Oasis - Wonderwall
Oasis - Songbird
One Republic - Counting Stars
Pharrell Williams - Happy
Phil Collins - A Groovy Kinaid Of Love
Plain White Tís - Hey There Delilah
Queen Medley
Queen - Somebody To Love
Queen - Donít Stop Me Now
RagíníBone Man - Human
Red Hot Chilli Peppers - Hard To Concentrate
Rhianna - We Found Love
Rhianna - Stay
Robbie Williams - Angels
Robbie Williams - Something Stupid
Sam Smith - Stay With Me
Sam Smith - Not The Only One
Seal - Kiss From a Rose
Sia - Cheap Thrills
Snow Patrol - Chasing Cars
Taylor Swift - Love Story
The Fray - How To Save A Life
The Killers - Mr. Brightside
The Killers - Human
The Pussycat Dolls - Sway
The Righteous Brothers - Unchained Melody
The Verve - Bittersweet Symphony
Train - Hey, Soul Sister
Twilight - Bellaís Lullaby
U2 - With Or Without You
Verve - Bittersweet Symphony
Whitney Houston - I Will Always Love You
Yiruma - River Flows In You
Anon - Greensleeves
Bach - Air on the G String
Beethoven - Ode To Joy
Bizet - Habanera
Boccherini - Minuet
Brahms - Lullaby
Di Capua - O Sole Mio
Dvorak - Humoresque
Dvorak - Largo from New World
Elgar - Nimrod
Elgar - Salut DíAmor
Elgar - Chanson de Matin
Elgar - Chanson de Nuit
Faure - Pavane
Faure - Sicilienne
Handel - Hornpipe
Handel - Le Rejouissance
Holst - Jupiter from The Planets
Massenet - Meditation from Thais
Mozart - Ave Verum Corpus
Mendelssohn - Wedding March
Pachelbel - Canon in D
Puccini - Oh! Mia Bambino Caro
Saint Saens - The Swan
Satie - Gymnopedie
Schubert - Ave Maria
Strauss - The Blue Danube
Tchaikovsky - Swan Lake Theme
Tchaikovsky - Waltz from Sleeping Beauty
Vivaldi - Largo from Winter
Travel
UK Nationwide | Europe | Worldwide
Royal Festival Hall
Royal Albert Hall
Birmingham Symphony Hall
String Infusion
STORM
Adelia String Quartet
Weddings
Private Functions
And More!
Reviews of Lauren - Electric Violinist
Make Enquiry for Lauren - Electric Violinist Now!