Caroline H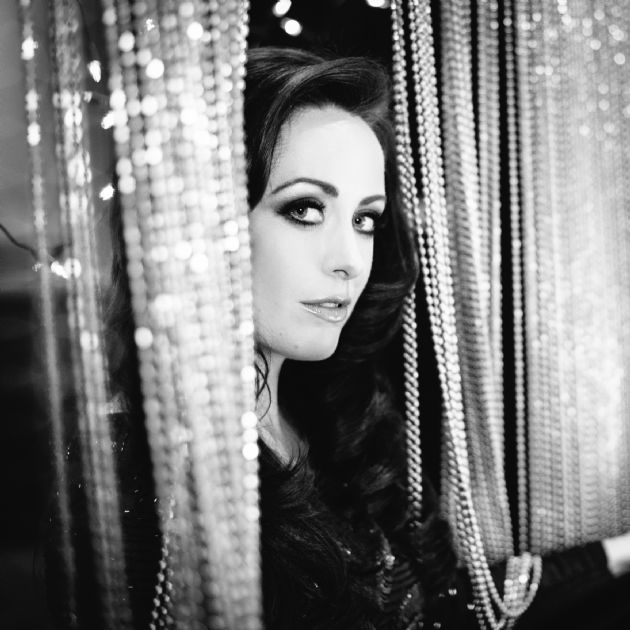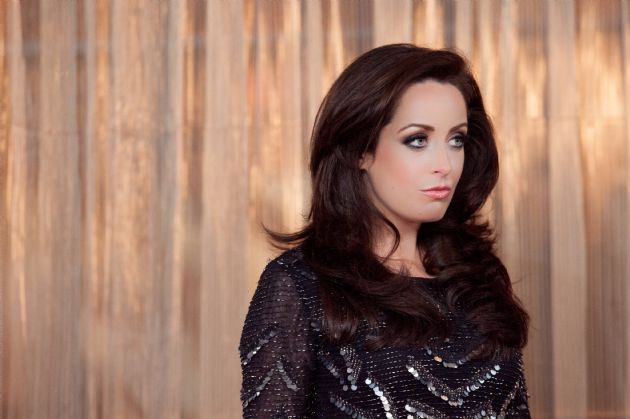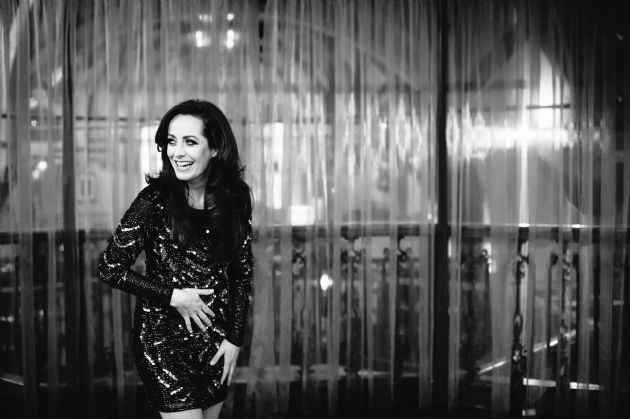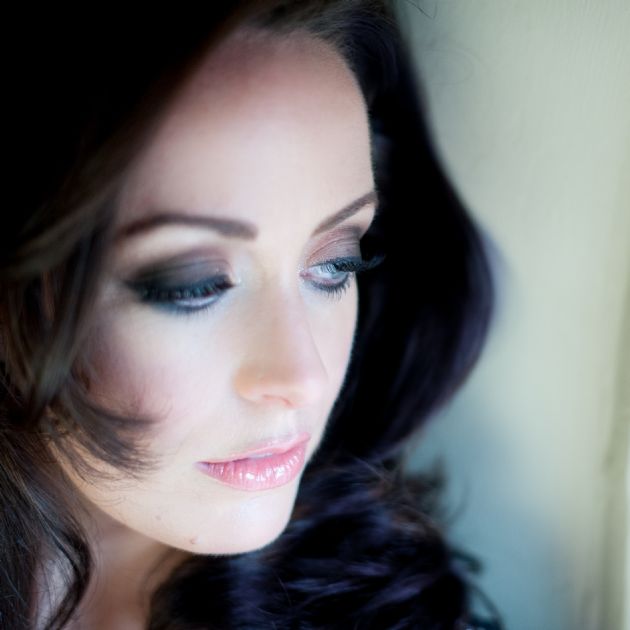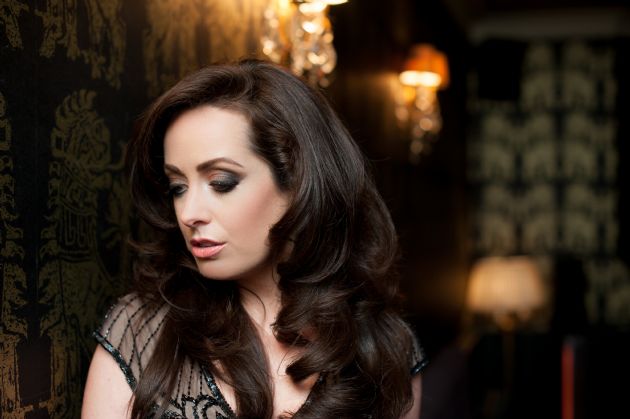 Caroline H
Powerful Female Vocalist for Events
Talented Female Performer
Perfect for Event, Function and Wedding Entertainment
Jazz, Blues, Pop, Rock, Musical Theatre sets available
Lounge and Uptempo Versions of Songs Available
Highly Recommended
Full Wedding Packages Available
Public Liability & PAT Testing Certificate
Available UK Nationwide
Caroline is a Fantastic and Versatile Performer who has sung Extensively Internationally and in the UK. She is able to work as a solo singer as well as fronting production shows with live orchestras. Caroline is Perfect for Event, Function and Wedding Entertainment.

Whether it is a Function, Caberet, Gathering, Party or Wedding - Caroline always goes the extra mile to make sure that a special occasion is made that much more special.

Caroline has deep Soulful Tones to her voice, covering all genres of music from pop, rock, jazz/blues to theatrical piece. Bringing a unique sound and subtle touch of class to the event. she can be the main attraction or alternatively provide you with the perfect atmosphere of background music.

For more information or to book, Contact us Now!
At Last- Celine Dion
Fine and Mellow/ Rebecca Ferguson F
That's Life C/ Smash
Get Happy/Rebecca Ferguson Bb
Blue Skies- Eva Cassidy
My Man- Billie Holiday
What is this thing called love- Billie Holiday
I'm beginning to see the light- Natalie Cole
I get a kick out of you/ Ab
I thought about you/Rebecca ferguson C
The look of love- Cleo Laine
All of me F- Billie Holiday
The boy From Ipanema- Diana Krall
I'm a woman F- Smokey Joe's Cafe version
Will you still Love me tomorrow/ Amy Winehouse
That old devil called love- Billie Holiday
Blues for mamma/ Ella fitzgerald
Something's got a hold of me/Nina Simone
L.O.V.E- Michael Buble
Embraceable you D - Ella Fitzgerald
Stompin at the Savoy/ Savoy
It ain't necessarily so/ cher
Almost like being in Love F- Natalie cole
Honeysuckle rose- Eva Cassidy
Just Friends- Billie Holiday
It's that old Devil called love Alison Moyet
Summertime Am- Ella Fitzgerald
Something's got a hold of me/Nina Simone
The first time ever I saw your face- Celine Dion
Alfie Bb- Alfie
Moon River Ab- Audrey Hepburn
Route 66- Natalie Cole
All of me F- Ella Fitzgerald
Blue Moon (Breezy) Frank sinatra
Love me or leave me B Nina Simone
Cheek to cheek F- Doris day
It don't mean a thing/Nina Simone
I've got the world on a string F Celine Dion
Forbidden Fruit- Nina Simone
To Know him is to love him/ Amy Winehouse C
Sweet Georgia Brown- Ella Fitzgerald
fly me to the moon B b- Frank Sinatra
They can't take that away from me- Ella Fitzgerald
Nature Boy Am- Celine Dion
Someone to watch over me Ab- Gershwin
The man I love Ab- Lena Horne
A Wonderful World- Carole King
Hello Dolly/Ab- Barbra Streisand
At last- Celine Dion
Chandelier/ Sia Ab
Explosions/ Ellie Goulding
Love me like you do/ Ellie Goulding
Rise up/ Andra Day
Million Reasons/ Lady Gaga
Set fire to the rain/ Adele
Girl on Fire/ Alicia Keys
Still falling for you/ Ellie Goulding
Believe/ Ella Henderson
All I want/ Kodaline
All of me/ John Legend
I will always love you/ Dolly Parton
Say Something/ Christina Aguilera
I can't make you love me/ Adele
You are the one that I want/ Ella henderson
Believe/ Cher/Ella Henderson
Skyfall/ Adele
Rolling in the deep/ Adele
Wild Horses/ Rolling stones
Something/ Beatles - Shirley B
I try/Pink
Happy
I will Wait/ Mumford and sons
How will I know/ Sam Smith
Superstition/ stevie wonder
Mercy/ Duffy
Unfinished sympathy
Ain't nobody
You've got the love
Waiting all night/ Rudimental
Running/ Naughty boy
Titanium/ Sia
Scared to be Lonely/ Martin Garrix
The One/ Dua Lipa be
In the name of love/ Martin Garrix
Ain't Nobody/ Felix remix
Skin/ Rag n bone man
My Immortal/Evanescence
Strong/ London Grammar
Last Dance/ donna Summer
Dancing in the streets
I love rock and roll
Girls just want to have fun
Proud Mary
Don't stop believing
River deep mountain high
Take another piece of my heart
Son of a preacher man
What's love got to with it
Help/ Beatles
Somebody to love / Queen
Midnight Train to Georgia /Gladys
Total eclipse of the heart/ Bonnie Tyler
Blame it on me/ George ezra
Let it go/ James Bay
Maybe i like it this way/ Wild Party
Old fashioned love story/ Wild Party
Stomping at the savoy/Savoy
Something/ Beatles Musical
With You/ Ghost
The world goes round/ from The world Goes Around
Memories/ Cats
I'm a woman/ Smokey joe's cafe
No good deed/ Wicked
Defying gravity/ Wicked
Astonishing/ Little women
Someone else's story/ Chess
By my side/ godspell
Turn back old man/ godspell
Losing my Mind/ Follies
Woman/Pirate Queen
My brother lives in San Francisco
Somebody to love/ We will Rock you
Almost like being in Love/Brigadoon
Out here on my own/ Fame
I feel the earth move/ Beautiful
You've got a friend/ Beautiful
You make me feel like a natural woman/ Beautiful
To know him is to love Him/Dream boats and Petty coats
I dreamed a dream/ On my own/ les miserables
Dancing in the street/Motown the Musical
A new life/ jekyll and hyde
Take me or Leave me/Rent
Out tonight/Rent
I dont know how to love Him/ Jesus Christ superstar
There are worse things I can do/ Grease
If you Believe/The wiz
It's a fine life/ Oliver
Cabaret/Cabaret
My body/This life
Maybe this time
The winner Takes it all/Mumma mia
Walk on/Carousel
Hello Dolly/Hello Dolly
I'm a star/ Scott Alan
Somewhere over the rainbow/ Wizard of OZ
Let the sunshine/Hair
Patterns/Patterns
Gimme Gimme/ Thoroughly modern Millie
Don't tell Mumma/Roxie/ all that jazz/Chicago
Come to your senses/Tick tick boom
Travel
UK Nationwide | Europe | Worldwide
Royal Albert Hall
Her Majesty's Theatre
London Palladium
Union Theatre
Wiltons Music Hall
Concorde Club
Southampton
Exeter Castle
The Hilton at The Rose Bowl
Wooster's
The White Horse
Romsey Abbey
Hampshire Collegiate School:
The Cluck Sargent Cancer Charity Ball
The Old Dairy - Hatherden Farm
Grand Cafe
Simons at Oxfords
World Programmers ltd
East Close Hotel
Botley Hotel
The Shearsby Bath
The Clock Barn
Winchester Abbey
Norwegian Cruise Lines
Carnival Cruises
Costa Cruises
Reviews of Caroline H
Sam Rushington Hired Caroline for his Wedding at Winchester Registration office and The Concorde Club, Southampton

Caroline performed acapella at our Wedding and sang "Eye of the Sparrow". We were completely spellbound by her voice and when the song reached its crescendo there was not a dry eye in the house. Her performance captivated everyone and was one of the highlights of our special day, and to top the day off she performed jazz, blues, and swing at our champagne reception... fantastic

---

Sophie Sexton Hired Caroline for a Christening at The White Horse, Hampshire

Caroline's Beautiful Voice filled The Abbey at my son's christening service, made a memorable day unforgettable! Caroline is hugely talented and will make any occasion that extra bit special

---

Stage Newspaper

Caroline Hubbard is a class act. From a background in Musicals, she has moved into Cabaret bringing with her the most attractive persona, displaying confidence and succinct chat between songs. with a repertoire including I Dreamed a Dream, Alfie and Carole King's natural woman, this lady should be in high demand

---
Make Enquiry for Caroline H Now!