V - Electric String Quartet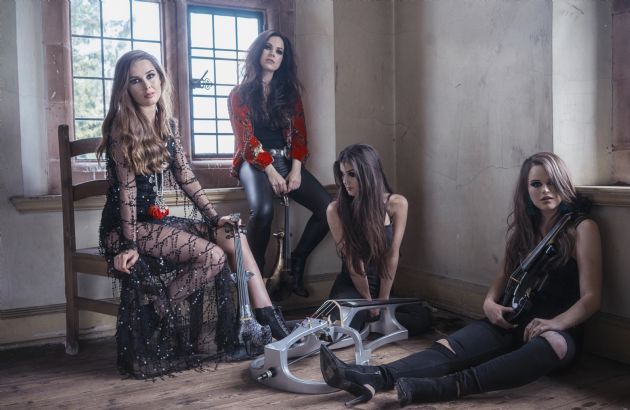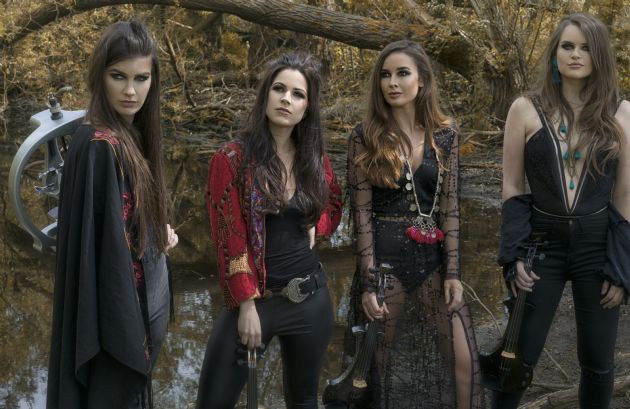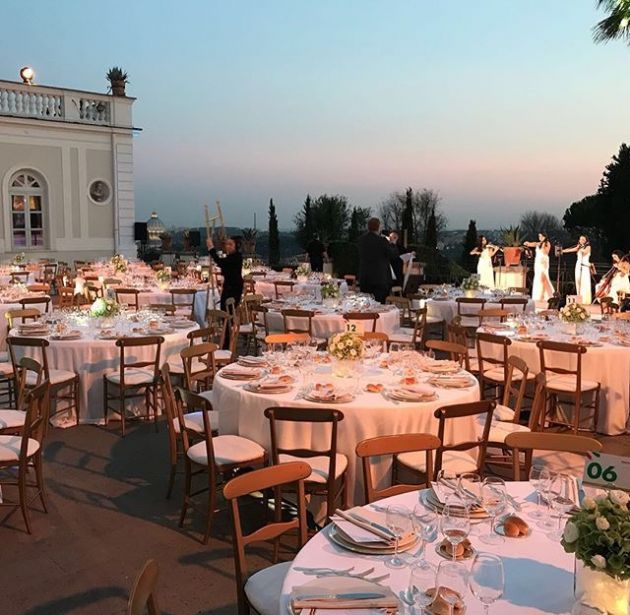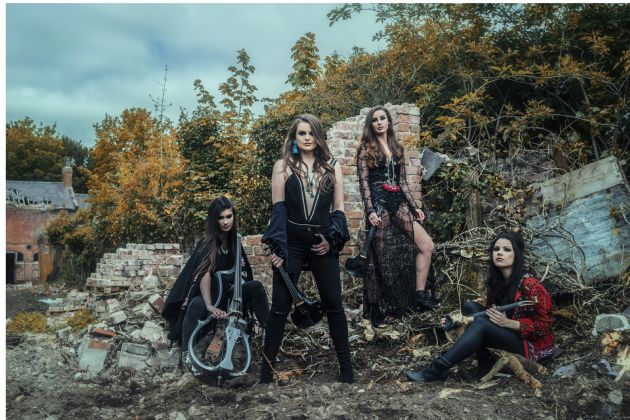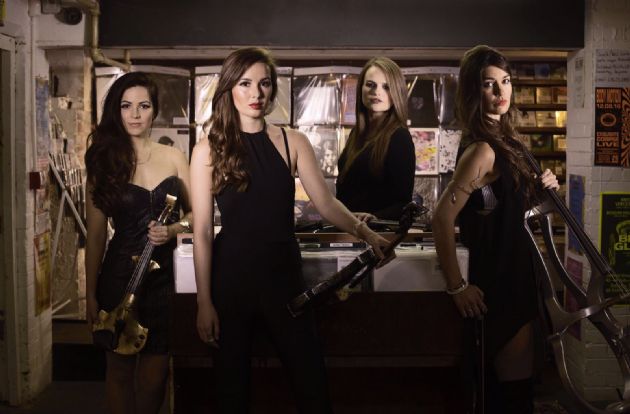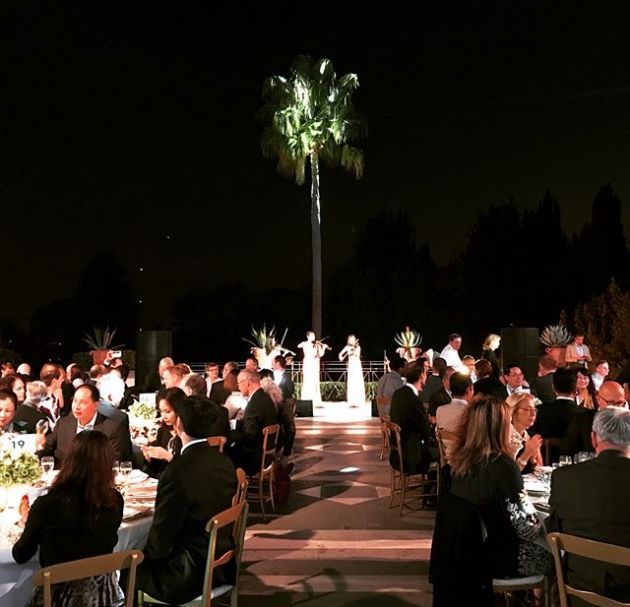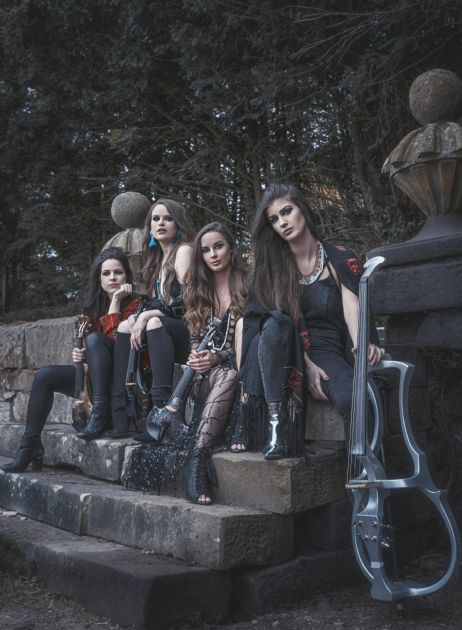 V - Electric String Quartet
Superb Musicians
Highly Recommended
Perfect for Wedding, Corporate Events and Private Functions
Available as Quartet and Duo
Full Public Liability and PAT Testing
Available UK and Nationwide
V are a new, dynamic electric string quartet who break the rules of traditional electric string groups. V bring live effect, extraordinary energy and a fresh take on the genre. An ideal quartet for weddings, corporate events, private parties and more.

The V musicians have extensive professional performance and studio experience. They have now come together to create an act that brings incredible musicianship, fresh ideas, and impact to their audiences.

V are able to provide an high impact show created especially created to showcase their vibrancy, versatility and improvisational skills. This set includes music from Fatboy Slim, Pink Floyd, Madonna, Muse and more. V take the audience from ambient bless to a high-octane experience.

V can also offer classical, pop, and chill-out background sets to complement the show and build to the high impact section of their performance.

Make sure not to miss out on these phenomenal musicians, contact us today for further information and to book!

The​ ​Vmusicians​ ​have​ ​performed​ ​with:
Alfie​ ​Boe
Andrea​ ​Bocelli
Caro​ ​Emerald
Cher
Celine​ ​Dion
Elbow
Enya
Escala
Gary​ ​Barlow
Il​ ​Divo
Jessie​ ​J
Josh​ ​Groban
Karl​ ​Jenkins
Katie​ ​Melua
Kimberley​ ​Walsh
Lady​ ​Gaga
Nicole​ ​Scherzinger
Olly​ ​Murs
Robbie​ ​Williams
Rod​ ​Stewart
Sophie​ ​Ellis-Bextor
Venues:
100​ ​Club
Alban​
​Arena Arts​ ​Club
​ ​London
Berlin​ ​Arena
BFI​ ​Film​ ​Festival
Birmingham​ ​Symphony​ ​Hall
BB​ ​Kingís
​ ​New​ ​York
Buxton​ ​Opera​ ​House
Cadogan​ ​Hall
Cargo
Cropredy​ ​Convention
DW​ ​Stadium
Glastonbury​ ​Festival
Great​ ​American​ ​Music​ ​Hall
​ ​San​ ​Francisco
Hammersmith​ ​Apollo
Harrods
Home​ ​House
Illamasqua
Johnny​ ​Dís
​ ​Massachusetts
Kaluna​ ​Beach​ ​Club
​ ​Tenerife
Kensington​ ​Palace
Koko
Landmark​ ​Hotel
London​ ​Fashion​ ​Week
Maxx​ ​Royal
​ ​Turkey
Meisei
​ ​Bahrain
Millennium​ ​Stadium
O2​ ​Arena
One​ ​Embankment
Queen​ ​Victoria​ ​liner
Royal​ ​Albert​ ​Hall
Royal​ ​Festival​ ​Hall
Serpentine​ ​Gallery
Shepherdís​ ​bush​ ​Empire
Silver​ ​Sturgeon
Skopje​ ​Film​ ​Festival
St​ ​Mary​ ​Axe​ ​(The​ ​Gherkin)
Taipei​ ​Arena
The​ ​Ritz
The​ ​Roundhouse
The​ ​Sage
The​ ​Underglobe
Vancouver​ ​Island​ ​Music​ ​Festival
​ ​Canada
Villa​ ​Miani
​ ​Rome
Wembley​ ​Arena
Winnipeg​ ​Folk​ ​Festival
​ ​Canada
TV:
Britainís​ ​Got​ ​Talent
National​ ​TV​ ​Awards
Royal​ ​Variety​ ​Performance
Strictly​ ​Come​ ​Dancing
The​ ​Graham​ ​Norton​ ​Show
The​ ​X​ ​Factor
London​ ​Shows:
Dessa​ ​Rose​ ​(West​ ​End)
Les​ ​Miserables​ ​(West​ ​End)
Lord​ ​of​ ​The​ ​Dance​ ​(West​ ​End​ ​and​ ​Tour)
Wicked​ ​The​ ​Music​ ​(West​ ​End)
Clients:
Dior
Diplomat
Illamasqua
LIKEtoKNOW
Porsche
rewardStyle
Shell
Shen​ ​London​ ​Diamonds
Reviews of V - Electric String Quartet
Liketoknow.it hired V - Electric String Quartet to perform for their launch event in London

I wanted to say thank you to V on behalf of myself, and the whole team at rewardStyle, thank you so much for coming and playing for us at our LTk Summer Party. They were a great addition to the party, everyone raved about you. We will definitely stay in contact for future events.

---

V were booked to perform at a Corporate Event in Rome

A big thank you to V! The ladies' performance was brilliant, guests and clients loved it. They have been fantastic and have that magical touch to the night which was what we were waiting for. Thank you again for everything.

---

Wheathill, hired V to perform at a corporate evemt.

V are a rare combination. Talented, beautiful professional and totally undiva-ish

---
Make Enquiry for V - Electric String Quartet Now!