Ultimate Barry White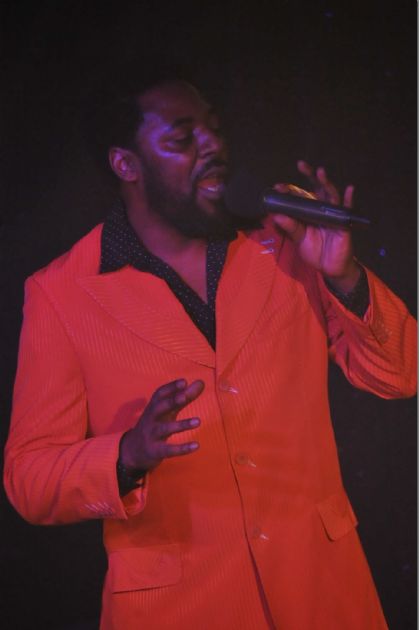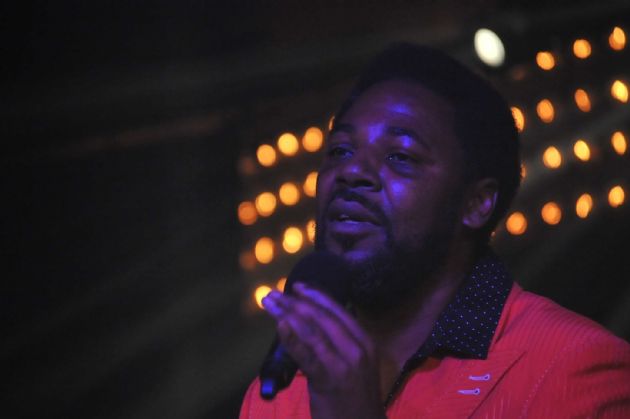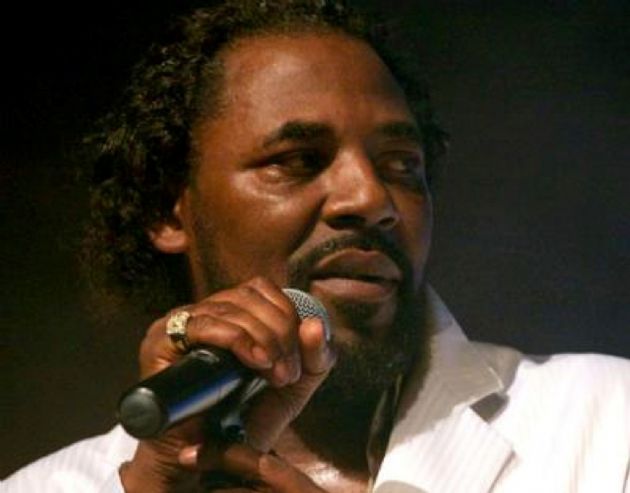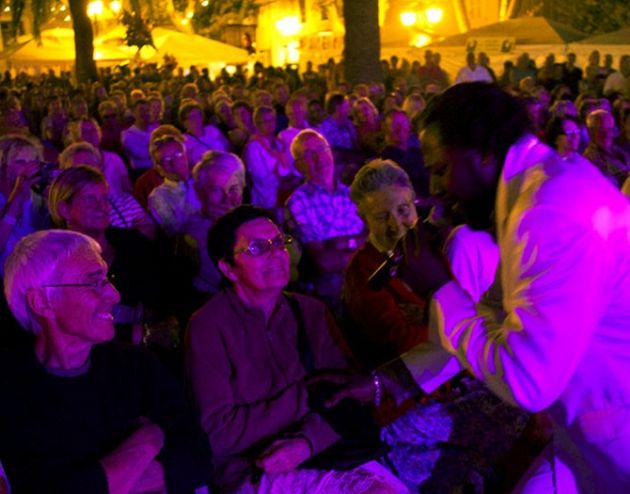 Ultimate Barry White
Barry White Tribute Act
Solo Show
Live Band Show
Soul, Motown & Reggae Tribute Show also available
The smooth, velvety baritone is synonymous with the swagger and style of the 70's soul scene making it the perfect accompaniment to any party or celebration.

Ultimate Barry White is a self-confessed 'Party Starter' bringing energy and enjoyment to any stage. His personality is infectious with his smooth voice, swagger, and style leaving audiences weak at the knees. Using his voice to provide texture, he can add atmosphere to any show with warm vocal tones and raspy gritty sounds adding a mesmerising sound to each, and every performance.

Lasting memories are forged at the Ultimate Barry White Tribute Show with top notch production and a musical tour-de-force.

He is supported by an 8-18 piece live tribute band and up to 4 other vocalists. Drums, brass, guitars, and powerful bass-baritone notes are distinctive of Barry White's music and David has this in bags. Performing timeless hits like "You're the First, the Last, My Everything" and "Can't Get Enough of Your Love, Baby", Ultimate Barry White and his band will have audiences of all sizes enraptured.

He has won several awards including 'Artist of the Year' from Midland Counties and the 'Search for a Star 2008' in Birmingham. These awards are well deserved with him being in high demand for birthdays, weddings, and private functions as well as having regular features at hotels and clubs. The talented singer has expanded into the European market lending his talents to Izmir, Turkey's Sunshine Band orchestra.With such an illustrious career behind him, Ultimate Barry White is a rare talent for a private booking. With a busy schedule and a legion of fans, this is a show not to be missed and a must for your next corporate function, live music show, or personal celebration.

Ultimate Barry White was a huge success for the Fete Du Coq in the South of France. With packed audiences over the weekend ~ The French adore le Barry White.

With a packed audience of over 1500,Ultimate Barry White was a huge hit. The show opened with an extended version of Love's Theme with our 10 piece band which allowed Ultimate Barry White and guest singer Sugah to make their entrance through the crowd handing out roses to some of the ladies. And then hearts melted when we performed 'Just the way you are' - a sensational version which allowed Ultimate Barry White to really set the tone for the night! The audience were taken on an upbeat journey through classics which they all knew and it was a real honour to play for such huge Barry White fans.



Barry White Legacy
1. INTRO Love's Theme (1973)
2. You're the First the Last, My Everything (1974)
3. Can't Get Enough of Your Love, Baby (1974)
4. Never Gonna Give You Up (1974)
5. Practice What you Preach (1994)
6. Just the way you are (1978)
7. What am I gonna do (1975)
8. You See the Trouble with Me (1976)
9. I'm Gonna Love You A Little More
10. I'll do anything you want me too (1975)
11. I'm Qualified to Satisfy
12. Let the Music Play (1975
13. OUTRO Love's Theme (1973)
Soul, Motown & Reggae
1. You'll never find
2. My Girl
3. I'll be around
4. Midnight hour
5. Knock on wood
6. She Used to be my Girl
7. Hold Back the night
8. what's going on
9. Move On Up
10. For the good times
11. Don't take away the music
12. I Love Music
13. The Love I Lost
14. I Found Lovin'
15. Stand By Me
16. Lovely day
17. Celebration
18. Don't rock the boat
19. Stuck on you
20. I can't help myself( sugar pie honey bunch)
21. Dock of the bay
22. 'll Be Around
23. Reet Petite
24. Twisting The Night Away
25. You to me are everything
26. All night long
27. Ladies night
28. Waiting in Vain
29. Stir it up
30. Kingston town
31. Ain.t no stopping us now MP3
32. Mr Bojangles
33. Greatest Love Of All
34. Wind Beneath My Wings
35. Angels
36. Always & Forever
37. Dock Of The Bay
38. Dance With My Father Again
39. Rise Again
40. Sweet Caroline
41. Emotions
42. Kingston Town
43. Falling In Love With You
44. Homey Girl
45. Sweet Sensation
46. Everything I Own
47. Jammin
48. Is This Love
49. Three Little Birds
50. Waiting In Vain
51. Could You Be Love
52. Stir It Up
53. Help Me Make It Through The Night
54. I'd Love You To Want Me
55. Their Gonna Talk (Beris Hammond)
Travel
UK Nationwide | Europe | Worldwide
Warner leisure
Grosvenor Casino's
Hilton
Butlins
Park Resort/Parkdean
La Sala Restaurant Chain
Weddings
Parties
Corporate Events
Private Functions
Live Music Venues
And Many More
Reviews of Ultimate Barry White
Michelle & Eddie

Thank you so much for singing at our Wedding. Remember we booked you purely off recommendation and was so glad we chose you.You made our wedding so special when you sang Always & Forever with your velvet voice for our first dance. You were charming and encouraged everyone to join in and enjoy themselves. No wonder you got everyone on the Dance floor and kept them there! Everyone said what a great reception it was and that it was a breath of fresh air having a quality live singer. A truly memorable night! Thank you for the everlasting memories

---

Michael and Teresa Derham

We would like to say that you made our wedding reception a wonderful & memorable occasion. You have so much enthusiasm and talent. Not surprising you had everybody up dancing. your voice is so outstanding. We love listening to you (you used to appear regularly at our local, which is how we met). We would wholeheartedly recommend you to everyone and hope very much that you go further in your career, you certainly deserves to especially based on your ability to sing and present a show. (Please remember us when you are getting your music awards)!

---

Pat Bryan

I just had to take the opportunity to thank you for the wonderful show you put on for us on Friday night in Bristol. From beginning to end you were a true professional and I was actually surprised when my ladies weren't up dancing at the first opportunity. I then realised that you had 200 ladies captivated with that voice that flicked from Motown to Reggae to Soul and the great classics with such ease -fantastic! Thank you

---

Nicola & Michael Reeve

Michael and I just wanted to say how much we loved your performance at our wedding, just perfect and just what we wanted. Your voice is sensationally soul and pitch perfect. Friends and family all commented on how amazing you were and they needed no encouragement to get up and dance. We could not have enjoyed our day and your performance more, it really did help make it special for us. Thanks again.

---

Laurence Webb

We have been to some excellent parties & seen some good live singers, but Ultimate Barry White took our party to another level. His voice is outstanding. Not only can this guy sing, he interacted with the guests. I don't think their was a guest with a dry eye when he dedicated & sang a song to my elderly Mother.

---
Make Enquiry for Ultimate Barry White Now!