Electro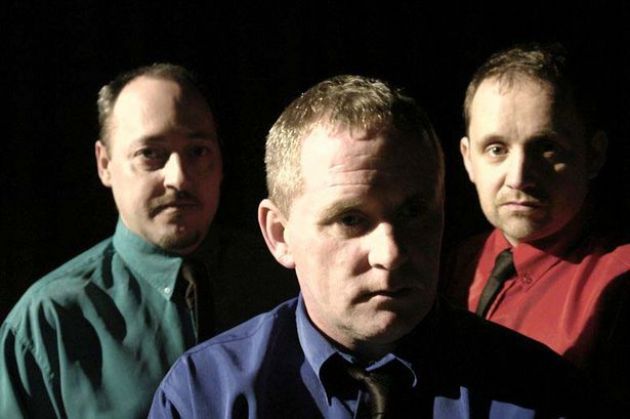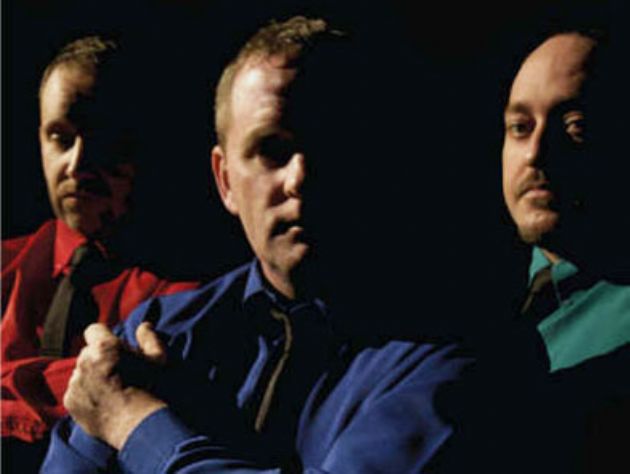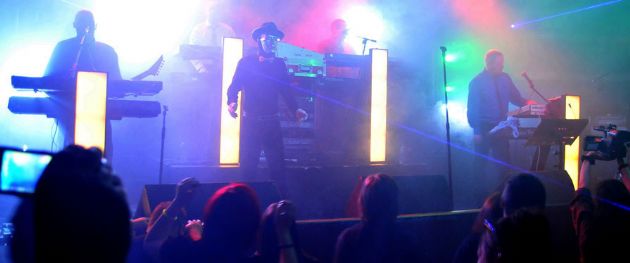 Electro
UK`s Premier 1980`s Electronica Tribute Band
Highly Recommended
Viewed & Approved
UK Nationwide
Electro are a 1980's Electronica Tribute band. The band play live shows all over the country from Glasgow to London and are steadily building a large following of dedicated fans. Electro formed after all three core members became disillusioned with the "traditional" cabaret club scene. "Red", "Green" and "Blue" had all been active on the circuit in various other bands and decided it was time to pay tribute to the music they had grown up listening to and loved

PREPARATION

It was decided early on that the new band would focus on what some consider being the "more serious" side of the eighties and avoid some of the musical moments most of us (and the decade) would rather forget. With this in mind, the band would become an electronica tribute and attempt to recreate some of the classic moments from the early eighties, songs from bands like Depeche Mode, Yazoo, Gary Numan, Duran Duran, Ultravox, Devo, Soft Cell and The Human League.

Attention to detail would be the order of the day and what would eventually set Electro apart from the crowd. The band realised that people wanting a nostalgic live entertainment show, would want to hear perfect recreations of eighties classics and not a particular band's "interpretation" of them. With this in mind, painstaking work began on recreating each individual sound used on every track featured in the set, a process that would take almost twelve months! Each sound was compared to the original again and again, before being unanimously accepted by the band for inclusion to the set.

Next up was the lights; a process we foolishly thought would take a couple of weeks, but ended up taking several months. Each scene was carefully programmed to be in perfect synchronisation with the dynamics of the live sound, highlighting the different atmospheres and mood of the performance. All in all, programming the lights / digital mixing desk and actually rehearsing the material took almost six months.

THE FUTURE

With this two albums, the release of the band's first live DVD, the audiences and fan base are starting to increase, the band is moving into larger venues, has opened an online shop and plans to produce the first ever Electro original CD, things certainly seem to moving in the right direction.

Electro are starting to attract a level of attention not normally associated with tribute bands, it's no wonder that there are an influx of similar bands starting to appear up and down the country. However, there's a strong team of people behind Electro, a team dedicated to maintaining the fact that the often imitated, will remain The UK's Premier 1980's Electronica Tribute Band for a very long time to come.
Cars
I Ran
I Die You Die
Souvenir
Hungry Like
The Wolf
Metal
Fade to Grey
Enola Gay
To Cut a Long Story Short
Mad World
Love Action
Never Never
People Are People
New Life
Maid of Orleans
Only You
Tainted Love
Stop
Electricity
Just Can't Get Enough
Oh L'Amour
Wishing
Dont Go
A Little Respect
The Model
Whip It
Underpass
This Wreckage
Are Friends Electric
Sound of the Crowd
Sleepwalk
We Are Glass
Being Boiled
Vienna
Say Hello Wave Goodbye
Open Your Heart
Messages
Reviews of Electro
Sam Armstrong, Blackbrook WMC

What an absolutely top night was had by all down at Blackbrook last night!!! Electro were absolutely stunning both musically and visually and if you are looking for a group to really make the night go down with a bang then I cannot recommend them highly enough. Many of the songs they sang and played I had been lucky enough during the 80's to hear the original artists perform "live" and I have to say the originals were not a patch on the versions played by the group last night. Well done guys!! I am not sure how much was made on the night but I hope the hard work put in by the organisers reaped it's justified rewards. Thank you Blackbrook for a great night!!!

---

Ivor Hillman, Electro Albion Road Rotherham

A rain swept Rotherham,a bleak and black cloud forecast awaited the lads from St Helens Electro. M62 delays meant the lads got to the venue a little late but they strove on and made a gigantic effort to not let the venue down or the people that had travelled to see them. Electro opened up with a blistering pace and incredible sound. They took us back to the Electro years of the 80's the Gary Numan ,OMD,days of pure synthesiser sounds of Moog,Roland and drum machines. A light show to die for,an atmosphere created by subtle effects and well crafted numbers,you can not fail to be impressed by Electro. In these dismal days of clubs closing,entertainment venues dropping like flies Electro bucked the trend and sent a message out to the stay away punters,there is quality in our clubs and pubs and some like Electro do it in style and with great applomb.

---
Make Enquiry for Electro Now!