The Swing Commanders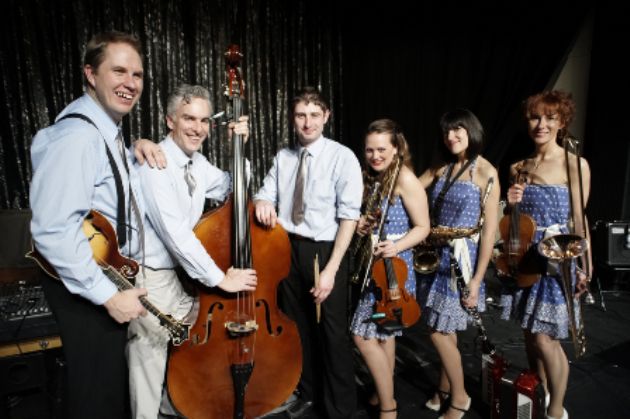 The Swing Commanders
Europes Top 40s & Western Swing!
Highly Recommended
Viewed & Approved
UK Nationwide
Six specialist musicians - five solo voices - and just count the instruments! Swinging your way are The Swing Commanders
1. Ain't Nobody Here but us Chickens
2. Across the Alley from the Alamo
3. Chatanooga Choo Choo
4. Sentimental Journey
5. Texas Sting
6. Hawaiian War Chant
7. Ain't she Sweet
8. It had to be You
9. Shotgun Boogie
10. Black and White Rag
11. Sixteen Tons
12. Bei mir bis du Schoen
13. Choo Choo Cha Boogie
14. Sweet Georgia Brown
and many more
Reviews of The Swing Commanders
Make Enquiry for The Swing Commanders Now!