Justine is Anastacia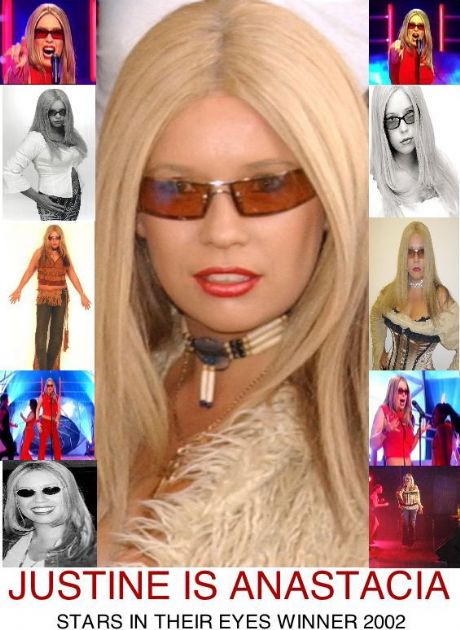 Justine is Anastacia
The UK`s No 1 Anastacia Tribute
Highly Recommended
Viewed & Approved
UK Nationwide
Stars in their Eyes Winner 2002. In Feb 2003 Justine was auditioned for a live interactive theatre show called Stars in Their Eyes Live, along with 400 other contestants who had all appeared on the show over various years. She won a place through with 5 other acts.
Elvis (2002 winner),
Dusty Springfield (2001 winner), George Michael (1997 heat winner), Barbara Streisand (1995 heat winner), and
Tom Jones (2002 heat winner)
Bradley Walsh was the compere and the show premiered in the west end at Her Majesties Theatre to a celebrity audience in aid of the N.S.P.C.C to rapturous applause.



Boom
Iím Outta Love
Respect
Left outside Alone
Im every Woman
Welcome to my truth
Made for lovin you
Not that Kind
Sick and tired
I love rock and rock
You shook me all night long
Bad girls
Heavy on my heart
Youíll never be Alone
Pieces of a dream
Why did you lie to me
One day in your life
Sisters are doing it
Cowboys and kisses
Get ready
Play that funky music
Freak of nature
I ask of you
Love is alive
Overdue Goodbye
I can feel you
Liverpool Empire
P & O Cruises
Numerous Hotel Chains
Holiday parks
Casinos
Live Music venues
Cabaret Venues
Coporate events
private functions etc
Reviews of Justine is Anastacia
Make Enquiry for Justine is Anastacia Now!