Tina Turner Tribute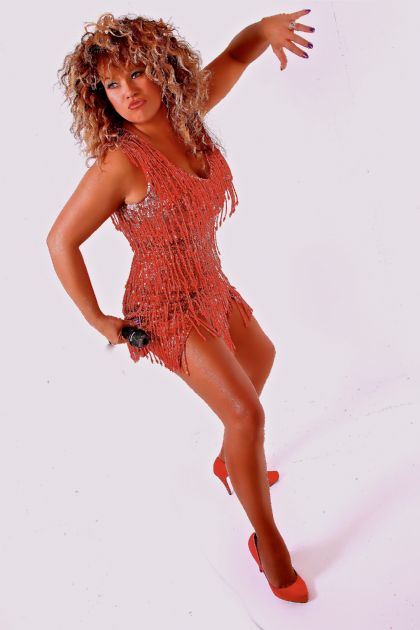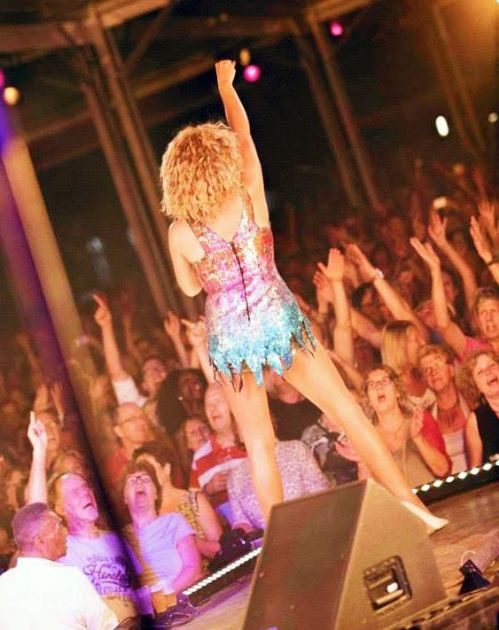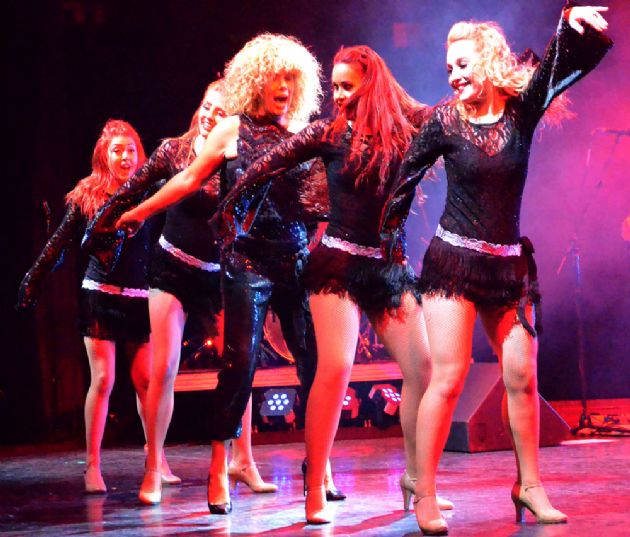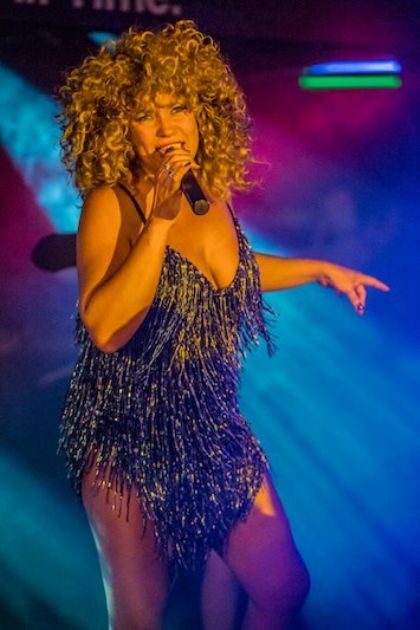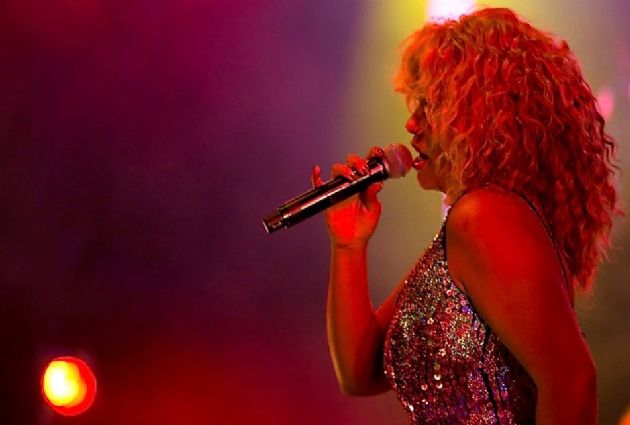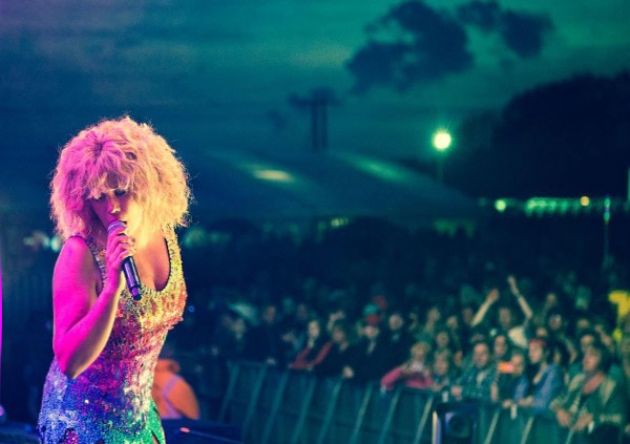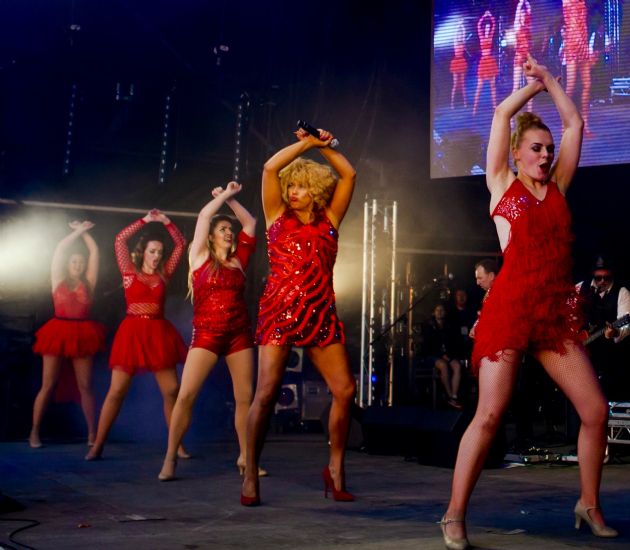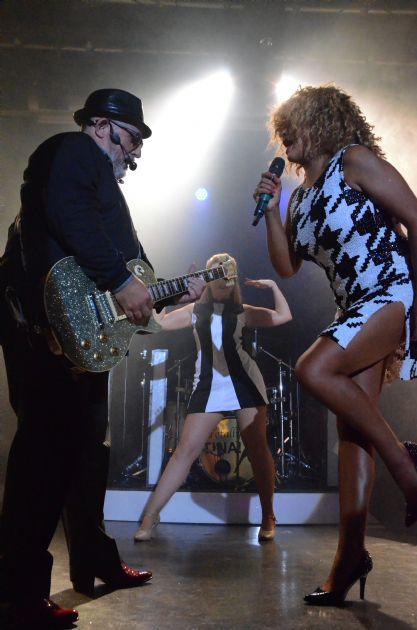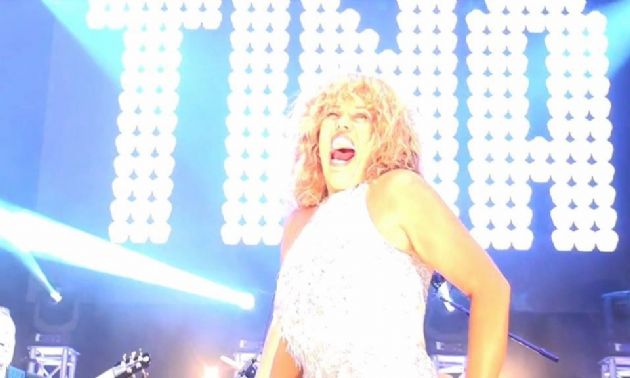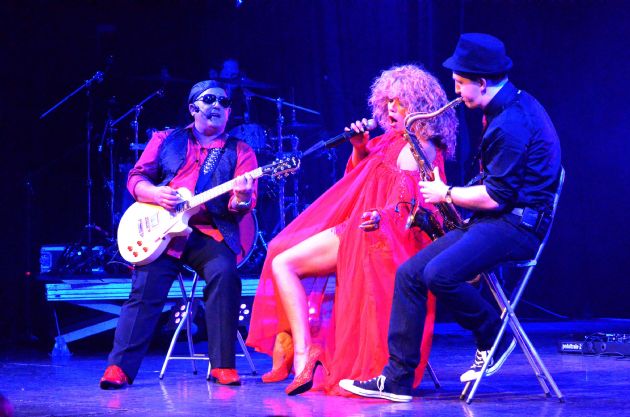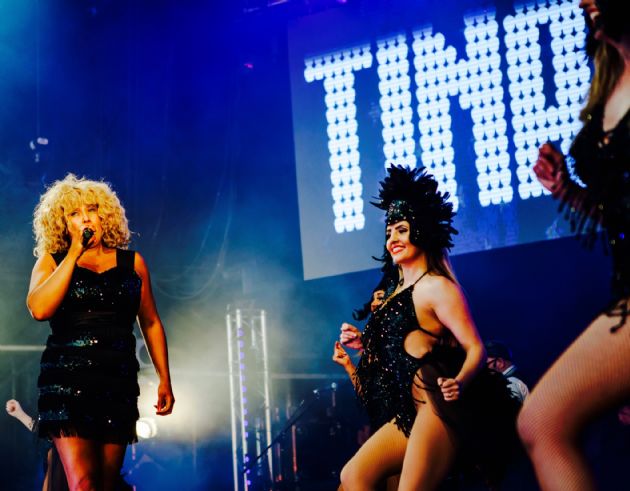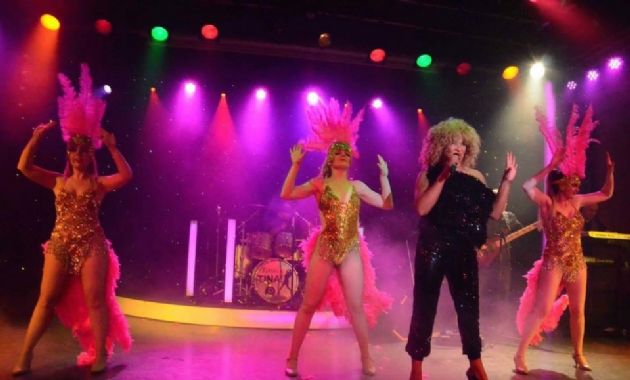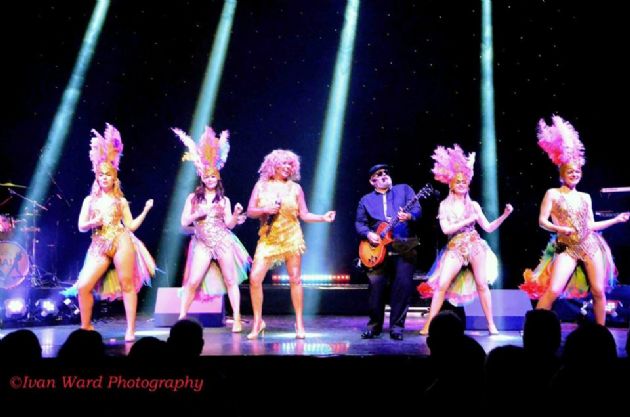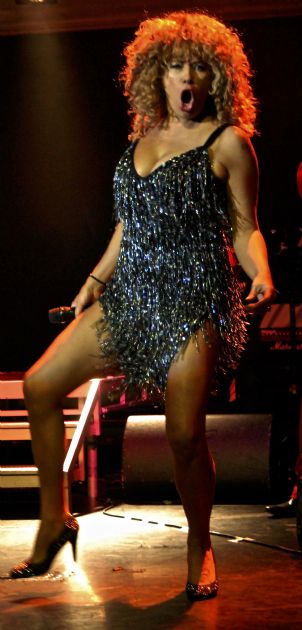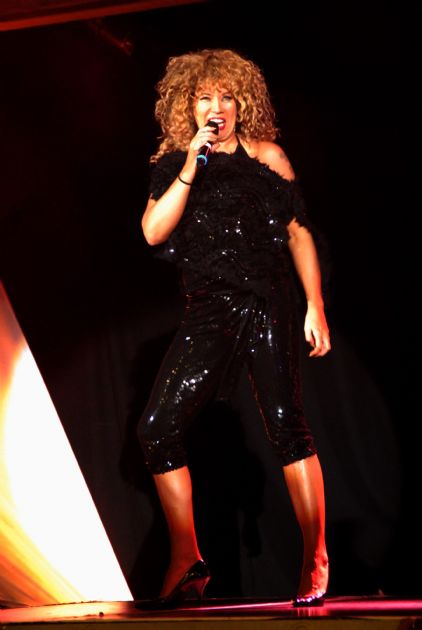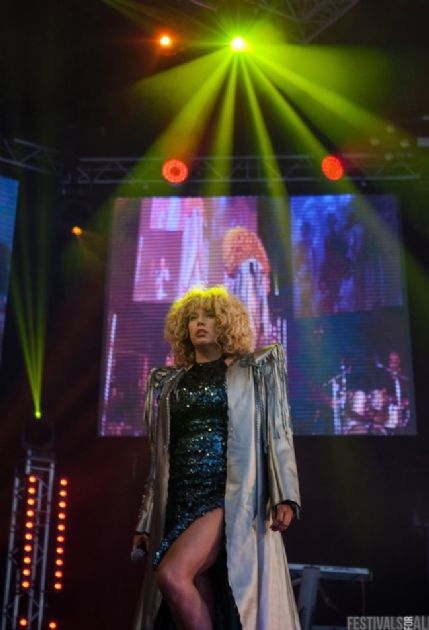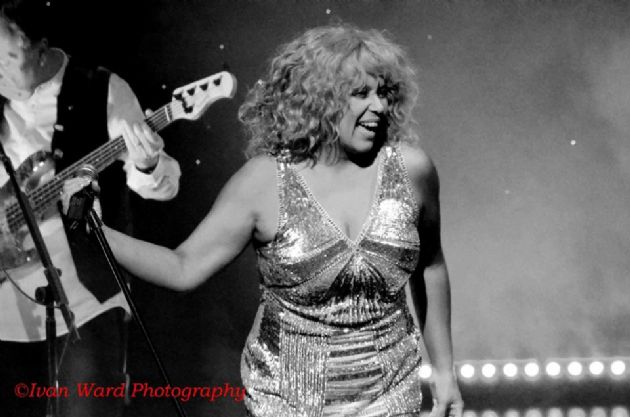 Tina Turner Tribute
Tina Turner Tribute Show
Perfect for Functions, Events & Parties
Highly Recommended, Popular Tribute
Professional & Authentic Tribute
Available with Live Band
Full Public Liability and PAT Testing
Available UK Nationwide

The Tina Turner Tribute Show have retained their title for 2016 as the UK's Official number one tribute to the Queen of Rock and Roll, Tina Turner.
As voted for by the Agents Association of Great Britain.
At the Awards ceremony at the Athena Theatre, Leicester, on 29th June, Totally Tina were delighted to win three additional awards on the night:
Best Female Artist
Best Choreography
Best Sound and Lighting Production

Liverpool born and based singer Justine Riddoch, has been treading the boards on the north-west circuit for over 26 years. But it was in 2002 that her career would change direction. After
winning ITV's "Stars in their Eyes" as Anastacia, her tribute show "Justine is Anastacia" was in great demand and she spent the next 6 years performing as her around the world, enlisting a live band to create more of a show feel. When Anastacia stopped releasing albums and her popularity waned, it was time to change direction again.

So in 2011 she decided to create, with her fabulous cast, a Tina Turner concert style tribute show to honour the Queen of rock and Roll.

Rather than being a biography, this show focuses on Tina's live concert career, replicating scenes from various tours over the last 50 years with custom twists and turns created by Justine and
her cast.

The show has gone from strength to strength, getting rave reviews from audiences and critics alike, dancing in the aisles and standing ovations everywhere it goes. Featuring state of the art video screens, lighting and sound systems, a fabulous live band, the Totally Tina dancers with fully
choreographed dance routines, fire performers, costumes galore and her uncanny impersonation of the legend that is Tina, this is one spectacular show!

Get ready to Shake your Tailfeathers with the Queen of Rock and Soul, Live from Nutbush and Simply the Best!

Make sure to contact us today for more information and to book this phenomenal tribute.

Proud Mary
What's love got to do with it
River Deep
Disco inferno
Steamy windows
We don't need
Nutbush
Shake your tailfeather
I don't really wanna fight
When the heartache is over
Its only love
Brown sugar
Respect
Simply the best
Typical Male
Better be good to me
Son of a preacher man
Take another little piece
and more
Travel
UK Nationwide | Europe | Worldwide
GENTING CASINOS (2015)
P&O AZURA (Totally Tina solo show 2015)
P&O OCEANA (Totlaly Tina solo show with house band 2015)
THOMPSON SENSATORI (Crete
Tenerife
Mexico
Egypt
Turkey
Ibiza
Cyprus 2008-present)
THOMSON GOLD (Majorca
Costa del Sol
Lanzarote
Ibiza
Algarve
Cyprus 2013-Present)
PARK RESORTS (2013-present)
TINA THEATRE SHOW (2012-present):
G CASINO ALL VENUES ACROSS UK (2011-present)
WARNERS LEISURE HOTELS (2010-present)
P&O VENTURA (Totally Tina solo show 2014)
PARK RESORTS (2013-present)
RAF BRIZE NORTON (Summer ball 2013)
BUTLINS 2013 (70 date tour with "Tom and Tina in Concert")
FIRST CHOICE HOLIDAY VILLAGE TUNISIA (2011)
NORWEGIAN CRUISE LINE MS CHRISTIAN IV (2006)
THOMPSON GOLD CORFU (JULY 2006)
GERMANY QLR REGIMENT (JULY 2006)
DUBAI (2006)
RAF LEEMING (2006)
SILJA LINE
EUROPA (2006)
RAF COLTISHALL DISBANDMENT (2005)
BEST WESTERN HOTELS (2004-12)
P & O OCEANA (Legends of the 80s production show)
HER MAJESTIES THEATRE (Stars In Their Eyes Live 2004)
RHYL PROMENADE THEATRE (Stars in their eyes live 2004)
BUTLINS (Stars In Their Eyes Live 2004 )
VIRGIN ACTIVE (Christmas party 2004)
ANDREW COLLINGE (Christmas party 2004)
IRELAND FORCES RUN (2004-2013)
GERMANY BARRACKS (Summer ball 2004-10)
DUBAI AND BAHRAINE (2 Weeks show
2003)
CYPRUS (MAYOR OF CYPRUS GRECIAN HOTEL PRIVATE PARTY 2003)
THISTLE HOTELS (2003-12)
STARS IN THEIR EYES 2002 (Heat and Live Final)
ECHO AWARDS CEREMONY 2002 (Liverpool Empire Theatre)
THE VANESSA SHOW BBC 1 (Three Appearances)
Spa Pavilion
Felixstowe
Playhouse Theatre
Weston Super Mare
Congress Theatre Eastbourne
Elgiva Theatre Chesham
Assembly Rooms
Tamworth
Regent Theatre
Christchurch
Rhodes Complex
Bishops Stortford
Ferneham Hall
Fareham
Gordon Craig Theatre
Stevenage
Albert Halls
Bolton
Grand Theatre
Clitheroe
Rothes Halls
Glenrothes
The Orchard
Dartford
Holiday Inn
Plymouth
Bunn Leisure
Selsey
The Plaza
Stockport
Pavilion Theatre
Rhyl
DG One
Dumfries
Alban Arena
St Albans
Vauxhall Leisure
Gt Yarmouth
Ricoh Arena
Coventry
RAF Brize Norton
Prince Of Wales Theatre
Cannock
Lyceum Theatre
Crewe
Peralada Castle
Spain
Pier Pavilion
Cromer
Wyllyotts Theatre
Potters Bar
Empire Theatre
Consett
Pavilion Theatre
Gorleston
Gordon Craig Theatre
Stevenage
Middlesbrough Theatre
Hengevelde Festival
Holland
Tribfest
Radlett Centre
West Cliff Theatre
Clacton
Floral Hall
Southport
Embassy Theatre
Skegness
Teatro Romea
Murcia
Spain
Headling Glastonbudget 2015
Reviews of Tina Turner Tribute
Wally Scott, Producer from the Billy & Wally Theatre Show at the Bridley Theatre, hired Tina Turner Tribute for a Tribute performance

Tina Turner Tribtue was excellent at the Brindley Theatre on Thursday. Thank you for your help.

---

Michelle Paterson saw Tina Turner Tribute perform live at a theatre in Glasgow.

Tina Turner Tribute in Glasgow was awesome. I have been to see the real Tina 4 times and I would say she did her proud. The show was great from start to finish and she had everyone on their feet dancing. Would definitely recommend and would definitely go back when she is next in Glasgow

---

Yvonne Edgerley Mair, saw Tine Turner Tribute at a Live Music Event in the North West

A fantastic night. We all really enjoyed it and we were stood in the aisles dancing and singing along. We've seen Tina Turner and Tina Turner Tribute was an exact replica. The look, sound & moves were amazing. Will defiantly go again when they are back in the northwest.

---

Ben Turley, hired Tina Turner Tribute to Perform live at his cabaret venue in Ibiza.

As the manager of Ibiza's premier cabaret venue, I have flown Tina Turner Tribute to perform at my venue on a number of occasions, and I can honestly say it's an absolutely amazing show! - one of the most professional & polished shows I've ever had the pleasure of watching. An absolute Must-See!!

---

Isabell G Gardener saw Tina Turner Tribute perform at a Live Event

On stage Tina Turner Tribute fantastic show, brilliant performance and I can't wait for another opportunity to see the show again. This is the no1 Tina Turner Tribute show in my opinion!

---
Make Enquiry for Tina Turner Tribute Now!