Jeff Winter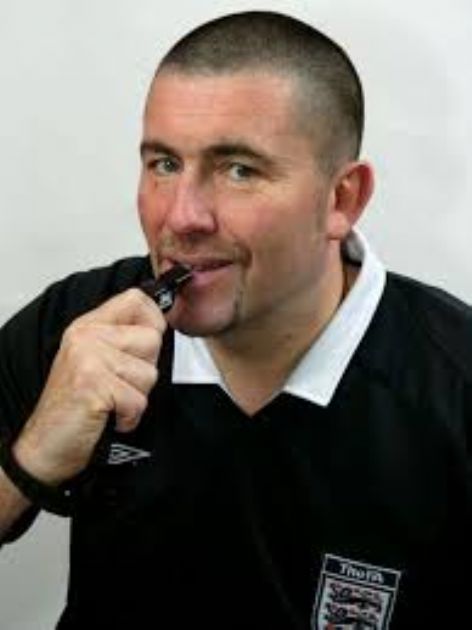 Jeff Winter
Former Premier League Referee
Highly Recommended
Viewed & Approved
UK Nationwide
Excellent speaker who gives an entertaining and informative speech based on his highly succesful refereeing career

Jeff Winter was a regular Premiership referee for over seven seasons, arriving in the top flight after a number of years as one of the country's top linesmen. He spent six seasons as a Football League referee's assistant, before graduating to gain full control of matches.
Previously a financial services advisor by trade, Jeff's career highlights so far have been taking charge of a women's FA Cup final, and being fourth official in the 1989 FA Cup Final between Merseyside rivals Liverpool and Everton, before his swansong – the FA Cup Final 2004 – a match which can only be officiated on one occasion in a referee's career.

Jeff Winter comes from Stockton-on-Tees and is one of the best-respected referees within the English Premier League, having a great rapport with both players and supporters alike.

His good humour is an evident and noted feature of any Premier League game that he referees.


Commenced Teesside January 1979
Progressed to the National List via local leagues
Northern League
Northern Intermediate League
Central League and GMVauxhall Conference
Was a linesman on the Football League for 6 seasons
then a referee for 3 seasons
now completed 8th season as a Premier League Referee
One of the first group of professional referees season 2001/2
Major Appointments todate
4th Official FACup Final 1988/89 Liverpool v Everton
1994/5 Playoff semi finals Referee
4th Official Anglo Italian Cup Final 1995 Notts County v Ascoli
Referee Womans FACup Final 1995 Liverpool v Arsenal
Referee FATrophy Final 1997 Woking v Dagenham & Redbridge
Referee Worthington Cup Semi-Final 2001 Birmingham v Ipswich Town & 2003 Blackburn Rovers v Manchester United
Referee FAYouth Cup Final 2001
Playoff Semi finals Referee 2002/3
Referee FA Cup Final 2004 (Final Game)
Amongst major League appointments:-
Chelsea v Leeds Utd 6 times
Spurs v Arsenal Twice ( including return of Sol )
Everton v Liverpool
Sunderland v Newcastle Utd
Man Utd v Leeds Utd x 2 ( including return of Rio )
Man Utd v Arsenal ( Cup tie from Hell
should have played it in Baghdad )
Southampton v Portsmouth
Man Utd v Man City
Aston Villa v Birmingham City
Man Utd v Millwall Cup Final Cardiff
Been speaking at Dinner functions since 1998
Referee of BBC Superstars 2003 and 2004
A regular contributor to the media in respect of football referee debates
Jeff also appeared in an episode of "A Touch Of Frost"
Make Enquiry for Jeff Winter Now!