Bruce Grobbelaar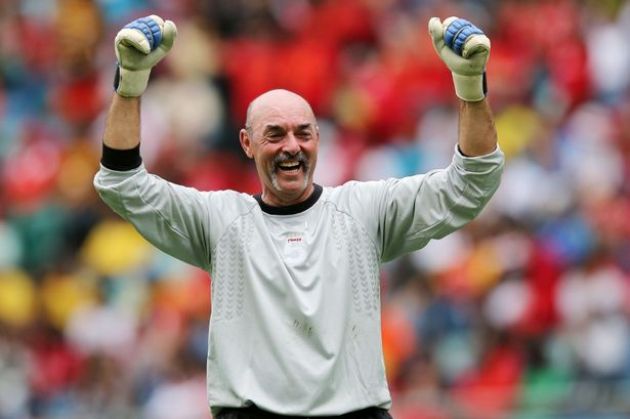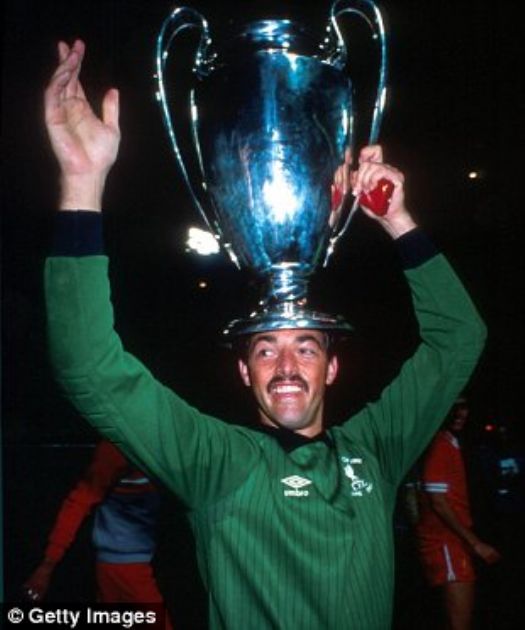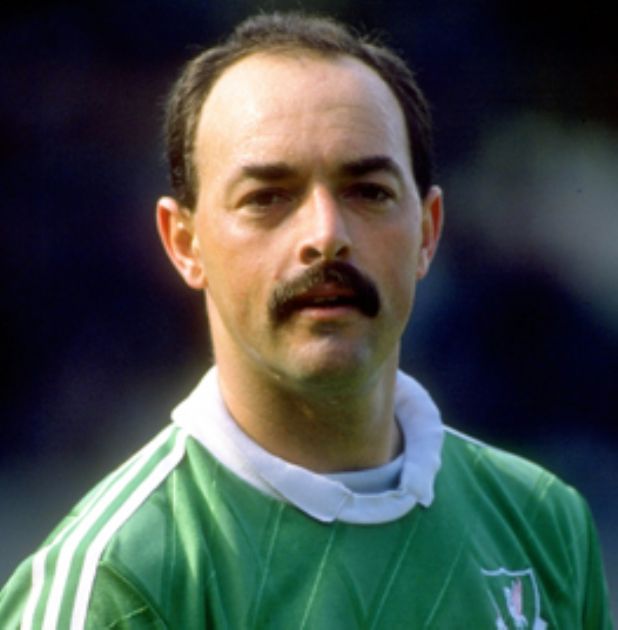 Bruce Grobbelaar
Ex Liverpool Goalkeeper
Highly Recommended
Viewed & Approved
UK Nationwide
Everything about Bruce is out of ordinary and he is one of the most flamboyant and likeable figures in football today. Bruce has had his moments, the trials and tribulations of a long drawn out Court case, where he was found not guilty and where many of his friends in football stuck by this remarkable character. The attacks on his family, his credibility and his devotion to the game he loves have made him a stronger man and an asset.

Now a popular after dinner speaker and currently living in Canada. Bruce turns out for the Liverpool Legends team, plays in many charity golf days and recently appeared on ITV`s Hells Kitchen

Bruce Grobbelaar - Bi-og

Bruce Grobbelaar, the most successful all time goalkeeper of the Liverpool side of the 1980's ans early 90's, is undoubtedly one of the most outstanding keepers in the world game. He is renowned not only for his extrovert personality but also for his unorthodox and frequently spectacular style of play.

Bruce has a particularly interesting background for he was born in South Africa and brought up in Zimbabwe thereafter leaving to play first in Africa and then in the North American Soccer League for Vancouver Whitecaps. They lent him to play for Crewe Alexandra in 1980 where he quickly came to the notice of Liverpool who followed him back to Canada and signed him as cover for Ray Clemence. However, after Bruce had played just three reserve games for Liverpool, Clemence was transferred to Spurs and he took over, becoming a colourful and invaluable member of the team.

Having signed for Liverpool in March 1981, and having played for Liverpool for many seasons, he has been priviledged to be part of the make-up of one of the World's greatest clubs.

Increasing violence on the terraces and especially the events of Brussels in 1985, very nearly led him to give up playing until he realised it would be simply surrendering to the mindless violence of hooligans.

Hillsborough followed in 1989 and Bruce was the first player to be aware of the Leppings Lane end troubles and was first to offer and call for assistance.

League and Cup again in 1990 (the last time the club did so) and Bruce again was one of the heroes of the side.

Bruce eventually moved to Southampton in 1994 and stayed until 1996.

After leaving Southampton, Bruce attended two FIFA Coca Cola Fertura One and Two in 1996 and 1998 respectively along with gaining invaluable coaching experience with the Zimbabwe national side.

CLUB HISTORY
Vancouver Whitecaps
1979 - 1980 Crewe Alexandra
1980 - 1993 Liverpool
1992 - 1993 Stoke City (Loan)
1993 - 1994 Liverpool
1994 - 1996 Southampton
1996 - 1997 Plymouth Argyle
1997 - 1997 Oxford United
1997 - 1998 Sheffield Wednesday
1998 - 1998 Oldham Athletic
COACHING
1999 - 1999 Seven Stars (Cape Town)
1999 - 2001 Super Sport United (Pretoria)
2001 - Hellenic City
HONOURS
Liverpool
Football League Division 1
Champions; 1981-82, 1982-83, 1983-84, 1985-86, 1987-88, 1989-90,
Runners Up; 1984-85, 1986-87
FA CUP
Winners; 1986, 1989, 1992
Runners Up; 1988
Football League Cup
Winners; 1981-82, 1982-83, 1983-84, 1989-90
Runners Up; 1986-87
European Cup
Winners; 1983-84
Runners Up; 1984-85
International Honours
Zimbabwe goalkeeper and coach.
Reviews of Bruce Grobbelaar
Make Enquiry for Bruce Grobbelaar Now!