James Franklyn - Swing Singer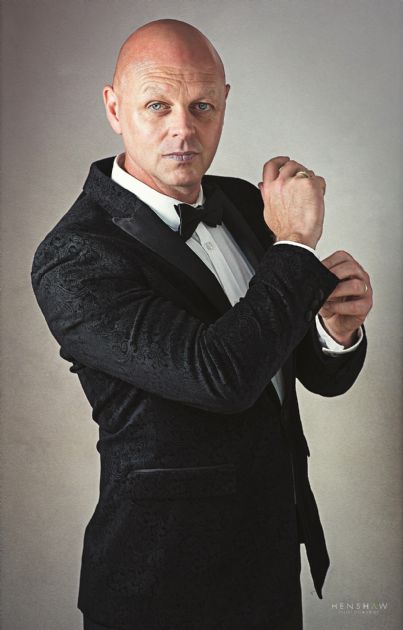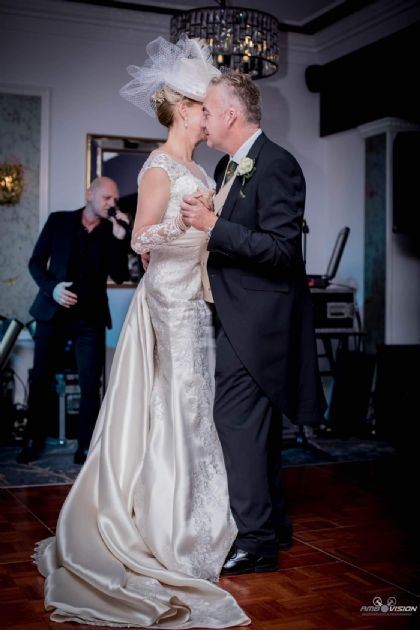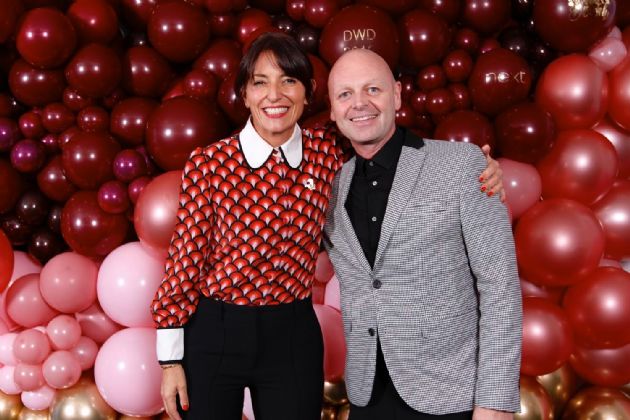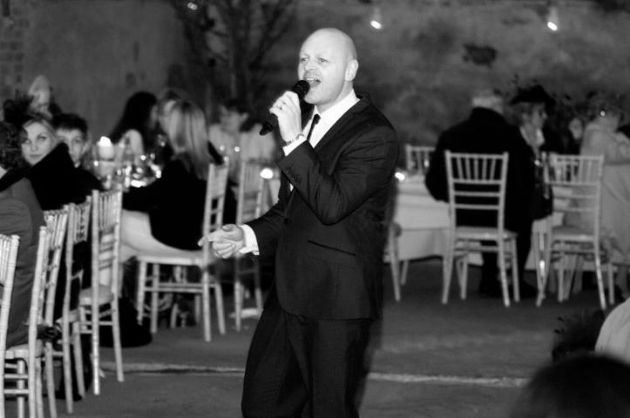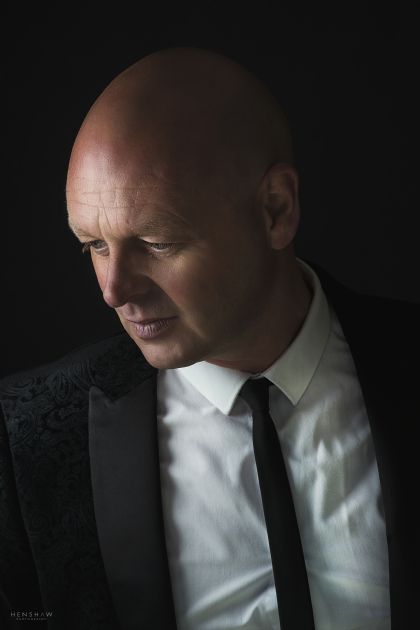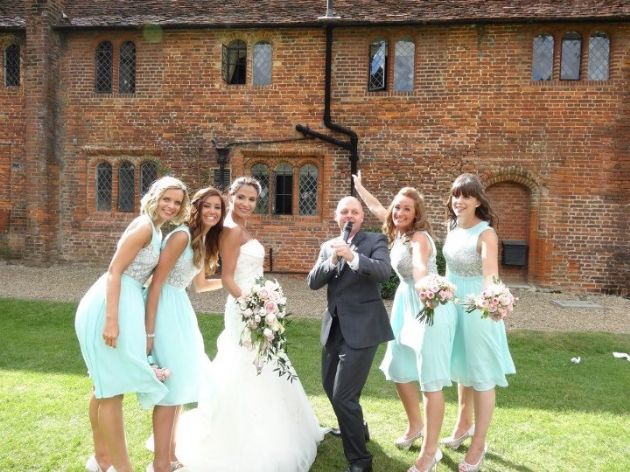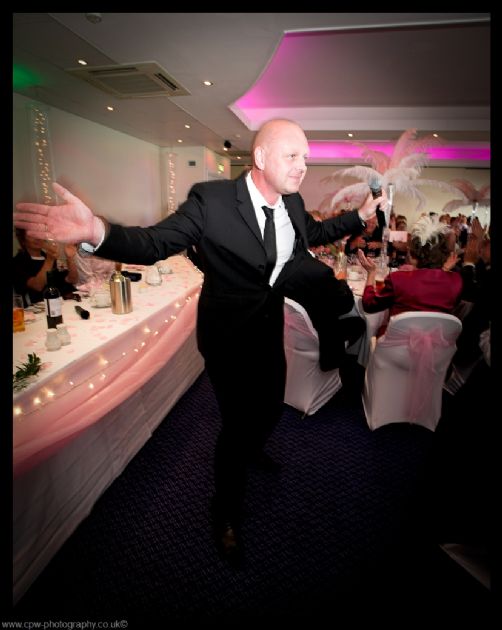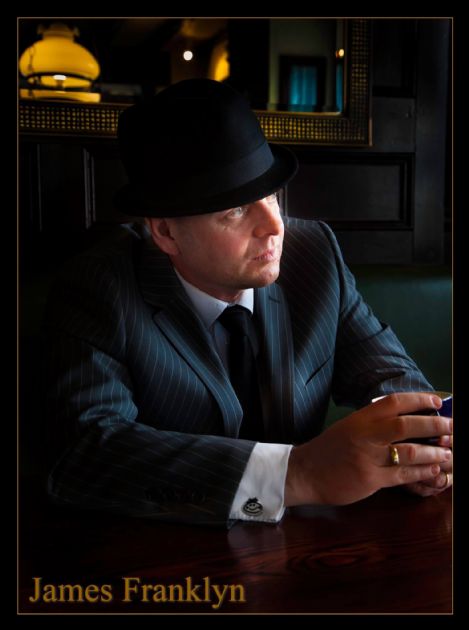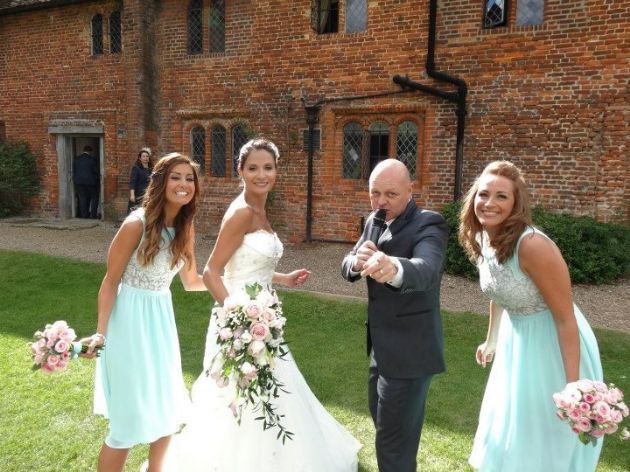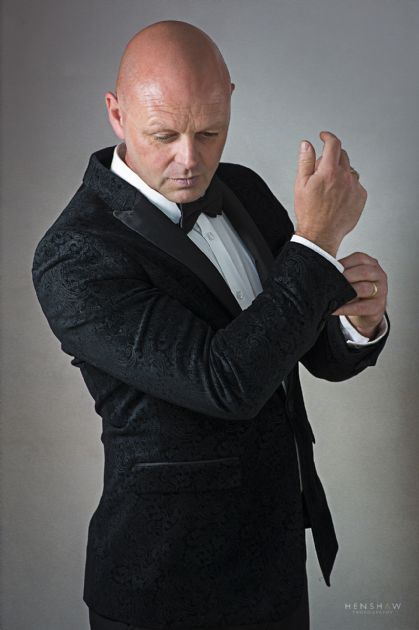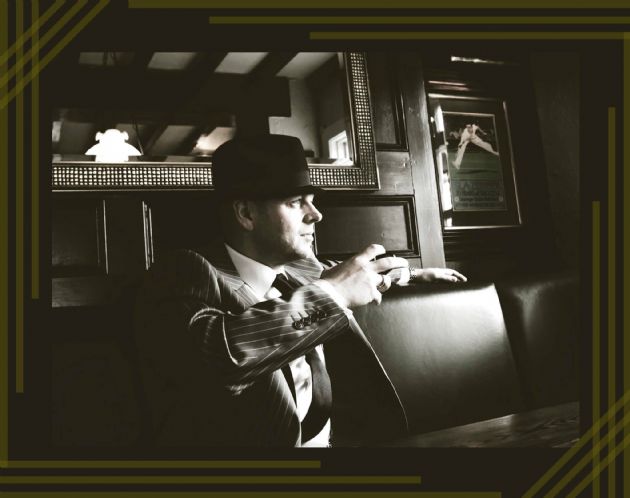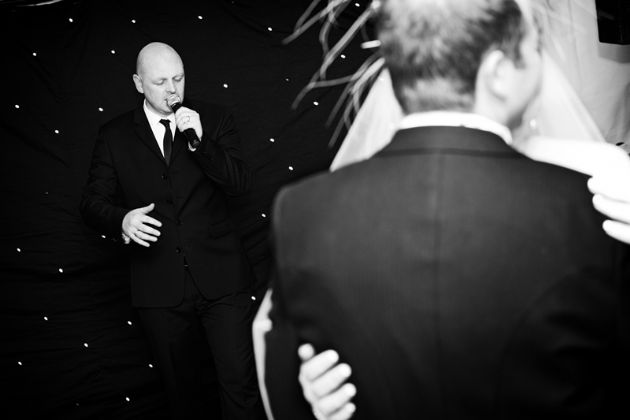 James Franklyn - Swing Singer
Superb Swing Singer
Exclusive Artiste to Garston
Ideal for Weddings, Events & Parties
Highly Recommended, Popular Artiste
Live Band Option Available
Soul & Modern Sets Available
Full Public Liability and PAT Testing
Available UK Nationwide
DJ & Disco Service Available
James Franklyn has a fantastic Swing voice combined with a great entertaining personality and this makes him one of our most in demand Wedding, Event & Function Singers

James has a full tribute to Swing & Rat Pack, from Sinatra to Michael Buble, Smooth & Chilled to Uptempo Big Band classics

A fully professional entertainer who prides himself on his high quality performance and dedication to personalizing your Event, Wedding, Function or Venue

If you don`t want swing all night then that`s absolutely fine as James can also perform many other styles of music including 60s, Soul & Motown to Current Pop & Indie Classics

Highly Recommended! Please contact us now to book!

Feelin Good
Mack the Knife
The Way You Look Tonite
Kick In The Head
Amore
Mr Bojangles
Fever
World On a String
My Way
New York New York
Thats Life
Volare
Call Me Irresponsible
Up a Lazy River
Music to Watch Girls By
Minnie the Moocher
Moondance
Come Fly with Me
The Best is Yet To Come
Me and Mrs Jones
Little ole Wine Drinker
King of the Road
Lady is a Tramp
Witchcraft
Candy man
How Can you Mend a Broken Heart
Everything
Home
Three Coins in a Fountain
To Russia with Love
Let There Be Love
It Had To Be You
Mona Lisa
Gigolo
Sway
Save The Last Dance For Me
One For My Baby
Me and My Shadow
Have you Met Miss Jones
Travel
UK Nationwide | Europe | Worldwide
Thomson Gold
Park Resorts
Village Hotels
G-Casinos
First Choice
Weddings
Corporate events
Hotels
Live Music venues
Private functions & Many More
Reviews of James Franklyn - Swing Singer
Julie & Stuart McNaughton

What a fantastic performance by yourself at our wedding. We can't thank you enough.You both really made our evening reception absolutely perfect and very special. What a great voice and personality you have, and your interaction with the guests was perfect. I think we were so lucky to have found you and able to perform for us on our wedding day as everything was arranged and booked at such short notice. So many of the guests commented on how good you were and how they enjoyed it. We wish you all the best for the future and will definitely contact you again if we are having another function. It goes without saying that we would definitely recommend you to anyone.

---

Jane Trelore hired James for an event at Furness Golf Club in Furness

James entertained at our Captains Evening this weekend and he really did a fantastic job. He sang songs from all era's and got everyone up on the dancefloor. He's a very funny and talented young man, we'll welcome him back anytime.

---

Andy Brooke hired James to perform at his daughter's wedding at The Villa Country House Hotel, Preston

I booked James Franklyn for my daughter's wedding breakfast having previously seen him perform at another wedding. James put on a quite spectacular performance which went down well with all ages. His ability to identify the more exuberant guests is uncanny and within minutes of starting his performance the guest were ready for more. James was a pleasure to deal with from the moment first contact was made, his easy going character and professional attitude ensured a smooth booking process. I cannot recommend James highly enough and sincerely hope that is not the last time I see his act. Thank you.

---

Mr & Mrs O'Brian hired James Franklyn to perform at their wedding at Elm Barns, Suffolk

What can we say... Absolutely fantastic! We booked James Franklyn for our wedding this year and from the moment of booking to the big day the guys were great. We were able to send them a list of music that we would particularly like to have played, any questions we had James was happy to answer and he kept in good contact on the lead up to the wedding. All of our guests raved about the band on the night, everyone was up and dancing by the first song and they kept everyone on the dance floor until the very end. I would highly recommend these guys if you're after a non stop night of awesome music, dancing until your feet hurt and some seriously talented musicians. Huge thank you to them all for helping to make our wedding the best day ever!

---

Jenny and John Murney hired James to perform at their wedding at Devonshire House Hotel, Liverpool

Where do we begin? There was not one single person at our wedding yesterday who didn't ask who you were! And where we found you! Your voice is sensational. Every song you sang put a smile on our faces for one memory or another whilst creating another load more. When you sang our first dance, it put a lump in both of our throats. You gave it all such a personal touch that no cd or DJ could ever come close to. Your personality and charm just made it all the more magical. You are such a friendly and genuine person, who has just made our wedding day all more memorable! All we can say is thank you so so so much! We wouldn't hesitate to book you again for any event we have and We are sure to make sure our friends and family book you too!

---

Emma and Shaun Dickson hired James to perform at their wedding at Singleton Lodge Country House, Lancashire

Shaun and I just wanted to thank James for performing at our wedding at Singleton Lodge. James and his band were incredible and certainly made our evening reception the exact party feel that we wanted. From the intimate first dance he gladly performed for us, to singing Brown Eyed Girl, we had the most amazing time! So please accept our sincere thanks to James, his band and also his DJ who performed great tracks in between his performance sets. I would highly recommend to anyone looking to book James...they will not regret it!

---

Estelle Moxham booked James to perform at a Private Party in Cheshire

W O W!!.... WHAT AN AMAZING NIGHT yet Again!!!! James was sensational as always, I knew he would be as I asked all our female guests to make sure they put their 'Dancing Shoes' on as they would be up all night Boogying. His voice is amazing, he can sing in any genre. He is so friendly & amiable was well, it's like we'd known him for years. Our Family & Friends which was a good mix of all different ages (some who have traveled a far a field as Lanzarote & Belgium) have said they've had a Tremendous evening, filled with such ambiance, fun & laughter ~ it was fantastic to see the younger generation having as much fun as the old fuddi duddi's James made that happen!

---

Debbie Rathbone hired James Franklyn to perform at her Birthday Party in Wallasey

I booked James Franklyn for my 50th birthday party, having already seen several previous performances and witnessing what a fantastic singer he is. He did not disappoint and was the major hit of the party; I had so many comments and compliments afterwards about his performance - even the bar staff were happy! What you get with him is not just a great singer but an entertainer as well, he is very funny and has a really warm and friendly personality. He helped to make my party a brilliant and truly memorable experience and made it very special. James will arrange a set as per your wishes and take into account your music preferences; however, apart from one request, I was happy to let him go with his choices knowing that whatever he sang it would be great and he got the dance floor rocking with a wide range of songs. Thank you once again James for a great night of musical entertainment.

---

Val Robson had James perform at her 60th Birthday Party at the Arrowe Park Hotel, Wirral

I had the most amazing day on my 60th Birthday, I was completely overwhelmed by the family and friends able to celebrate with me. I of course did my best to make a short speech, then handed the microphone back to the fab DJ...Suddenly I heard the One and Only Beautiful Voice of "James Franklyn" he just appeared from no-where...I had shivers where I didn't realise they existed...never in my sweet dreams would I have believed I would be made to feel so special by James and his incredible talent for entertaining people he has never even met. Everyone in the room was thrilled by his choice of songs, as always he made them his own, he entertained my little great nieces and nephews too. I can't thank James enough for making my night the most memorable, I will never forget it...James is by far the Best in the Business ...an Absolute Unique Vocalist and Pure Class Entertainer...He is a True Gentleman!

---

Jenny Farmakis hired James Neil for a 70th Birthday party at Liverpool Hope University.

I recently hired James and his band to perform at my mums surprise 70th and he was absolutely amazing! Not only does he have an amazing voice but he also put on a great performance and had everyone up on their feet dancing the whole time. Everybody has ever since, people have been commenting about the band and several people have even taken his details for their own events. Definitely highly recommend. Thanks again James for making my mums night special.

---

Johnny & Olivia Booked James for their Wedding

We just wanted to say thank you so much for singing at our wedding! It made the evening really special for us and we have had so many comments on your fabulous voice, excellent song choices and dancing with our guests! You had the whole room up and dancing from the off! Thank you for singing our first dance of 'Higher and higher', it really made the evening start with a bang! We were really pleased with your set and it suited all age ranges and musical tastes. Also thank you for being an all round top guy, you really were a pleasure to deal with before and on the day. We hope to see you again soon at another wedding or event!

---

Estelle Booked James for her Daughters Wedding

What a FANTASTIC NIGHT we all had on Saturday night for my Daughter's Wedding Blessing in Nantwich - James we had a Ball!!! you got some people up that have never been seen on a dance floor, dancing away all John Trovolta ish LOL!!!!. You have a fantastic voice & the vibe across the whole of the night was ELECTRIC!!!!!!.... so much so that we are going to book you again for next year for my husband's 60th Birthday! If you are reading this review, everybodies comment's are the same: Jame's is fabulous. My Daughter & her husband had a great night & we really cannot thank you enough James - it was TREMENDOUS!!!!. all of the Wedding Guest's remarked on how good you were & that they had had a great night. I just cannot wait now for next year for my husband's Birthday Bash as I know it will be another Amazing Night!....

---

Martin and Natalie Scott hired James to perform at their wedding at the Stirk House Hotel in Clitheroe.

James performed at our small summer wedding and from the moment we met James, we knew we'd made the right choice for our evenings entertainment. James' passion and enthusiasm is infectious and his upbeat attitude and varied and extensive song performances had all our guest up dancing and enjoying themselves. Not only did James provide entertainment for the evening, he also sang our first dance. At first I was slightly apprehensive about this, but had know reason to be. He performed Kodaline, The One beautifully and passionately. It truly was an exceptional performance we'll treasure and remember for the rest of our lives. Thank you James

---

Alex and Paul Robinson booked James for their Wedding

What a absolute amazing singer! Would recommend this guy to everyone. He had every person up on that dance floor from the minute he came to the minute he left. All my friends and family asking about him. Lovely guy and will you do anything you want to make ur day run how u want it. Will defiantly be seeing you again James Thank you for everything

---

Jamie & Natalie booked James for their Wedding

Since the day everyone( including all the staff at Elsham Hall) we have seen has said how fantastic you were . Its was great 2 see everyone up dancing & enjoying themselves so much, it really made our day & it was all down to you . Your song choices, interaction with the guests & most of all your fantastic voice. Thank you so much for making our special day even more special. I would highly recommend you to any couple looking for a wedding singer. Thank you so much once again & good luck for all your future gigs.

---

Liz Hood hired James Neil to perform at her wedding at Alnwick Gardens, Northumberland

I would like to say a massive thank you for recommending James, we booked our wedding within eight weeks. Booked the entertainment with 5 days to go, my son was home from Australia so planned the wedding around his visit. We listened to James, booked him, and he certainly delivered, there was only 50 guests in a stunning venue (Alnwick gardens), but the night was brilliant with the atmosphere James created, I personally danced all night! All my guests commented how brilliant he was, thank you so much.

---

Alan and Diane Styth hired James to perform at their wedding at Heather Glen Country House, Ainstable.

Just wanted to say thank you for a fantastic performance at our wedding. A lot of our guests have commented on how good you were and that you got many of them on the dance floor that wouldn't normally be up to dance. Once again many thanks and we wouldn't hesitate in calling on James' services again.

---

Catherine Kelly and Roy Hedges hired James to perform at their wedding reception at the Racquet Club, Liverpool.

A massive Thank you to James for singing at our Wedding Reception absolutely fantastic night . He had everyone dancing and the highlight of the night was ''' Proud Mary '' by Tina Turner . He also sang two Prince songs knowing I was a big fan . I can't recommend him highly enough.

---

Geraldine Hughes watched James Neil perfomr at a Theme night at The Beaufort Park Hotel

Wow! James just blown away by your performance at the Beaufort Park Hotel on Friday Night. We came to celebrate my 50th birthday and were not expecting such a fantastic singer!. The selection of songs was excellent and really showcased your talent. I've been surfing the internet to find future venues in the North West region. You were just fabulous thank you for a wonderful evening!

---

Justin and Chrissy booked James for their Wedding at Whirlowbrook Hall, Sheffield.

We'd like to thank you and Tony VERY much for the brilliant performance at our wedding. Before the wedding your communication was excellent, prompt and very helpful, nothing was too much trouble. From the moment you arrived everything was professional, friendly and seamless. You both set up the equipment without any fuss or noise at all. The first set of music played whilst the buffet was being served was subtle; just perfect background music so everyone could talk and relax. Thereafter you pitched your first set just right, getting the guests up and dancing with a great choice of songs, sung amazingly. You sang our first-dance fantastically.. Between your sets Tony did a great job of keeping the floor full and buzzing with a perfect selection of tracks. We've had many compliments on your performance and will definitely recommend you highly to anyone looking for entertainment for their celebrations. Wish we could re-live it all again. First class from start to finish! Thanks you once again! Justin and Chrissy

---

Michelle & Rich booked James Franklyn - UK Swing singer for their wedding at Rudyard Sailing club

I just wanted to say a massive thanks from both Michelle and me for singing at our wedding. You absolutely without a doubt made it so special. If we ever get half an excuse to throw a big party I can assure you, you will be our first contact! We have not stopped receiving compliments about your performance. If you could also pass on our thanks to Tony also as everyone also mentioned how good the disco was. It kept us dancing all night. Thank you once again James you are an amazing talent. Hope to speak to you in the future. Michelle and Rich

---

Sarah & David booked James Franklyn - UK Swing Singer for their Wedding at The Ferraris Hotel

Thank you so much for performing at our wedding reception - absolutely everyone commented on how fabulous you were and we couldn't have wished for a better singer - you made our night! We have passed your details to a couple who attended our wedding and are getting married themselves and will do so again for any future recommendations. Thanks again, we were gutted you couldn't stay longer!! All the best Sarah & David.

---

Katie booked James Franklyn - UK Swing Singer for her Wedding at The Marriott Hotel - Manchester

Hi James, Thank you so much for singing at our wedding on Saturday. Everyone was saying how amazing it was and that they loved everyone minute of both your performances. We are still getting texts now talking about "the singer". I would recommend you to everyone. We loved every minute. Thank you Katie (Mr and Mrs Gordon)

---

Matt & Marcella, Wedding, Cheshire, 25th January

I'm currently relaxing in the sun on our honey moon but just wanted to say you blew all our guests away including ourselves with how good you are on Sunday !! From the songs up and down the isle to our drinks reception you were absolutely first class we can't stop watching the videos and you truly made our day unbelievably special and the best days of our lives.

---

Nicky & Fran, Wedding, Southend

We had a fantastic day that wouldn't have been possible without the amazing talent of James. He was amazing from start to finish with everyone commentating on the quality of his performance. He really helped my out day special and we also appreciate him travelling so far! Thank you thank you thank you.

---

Wayne Ellis, Wedding, Cheshire

Would just like to say a big thank you for yesterday you were spot on mate. Hope to see you again at another wedding I've had a few people asking how to book you so I gave them Garstons website. Once again James cheers Best of luck in the future

---

Paula & David, Wedding at The Palm House Liverpool

After booking our wedding, I spent days looking at Entertainment Agency websites and listening to their sound clips of artists – but I always came back to James Franklyn who not only had an amazing voice but judging by a clip I found of him at a wedding, he was an entertainer too and knew how to get the guests up dancing and singing. We booked him and then made sure we went to see him when he was on a club locally – WOW his voice was even more amazing than we thought and what a gentleman he turned out to be. Over the last 12 months I have asked James so many questions his head must have been spinning but he was always polite and went that extra mile to help us in our various requests. Our wedding day was as special and magical as I'd planned and when James started his first set the majority of the 150 guests were up dancing and that set the tone for the evening. I have been asked about him by so many friends and family who are still raving over his voice and personality – some want to book him for their parties etc and some friends who live at the opposite end of the country want to come back to see him when he appears locally. James – thank you so much for your amazing sets on the 1st November, as ever you have such a soulful voice you can bring people to tears. Thanks for learning our first song and going more than the extra mile, more like 500 extra miles, to help make our day perfect. You started off as James Franklyn, our wedding singer but ended as James, our friend.

---

Joanne & Andrew, Wedding, 13th September, Wigan

May I thank you for a fantastic evening wedding reception, myself and Andrew along with our guests thoroughly enjoyed ourselves. We all danced the night away and really let our hair down knowing you would take control and make it a night to remember you both were fantastic and I wish I could relive it all again. Our memories will last a lifetime on such a special occasion

---

Alison Goodman, 20th September, Bishopswood Golf Club, Birthday

I can not thank you and the band enough for making my birthday a night to remember .All my family and friends have spent the day messaging me to say what a brilliant party and that you and the band where amazing. You are all true professionals and top quality musicians. A huge thank you once again and if in the future My partner decides to make an honest woman of me you will all be at the top of my list to book for entertainment . Thanks again Alison

---

Alison Agnew, 7th September, Private Party, Cumbria

Thank you so much for an absolutely fantastic night on Sunday. Your singing is awesome and your personality shines through. Everyone was amazed at your talent. The surprise on Sophie's face was priceless. Thank you again.

---

Becky and Jason Sandford, 6th September, Wedding, Bridgwater, Taunton

I'd just like to say a massive thank you on behalf of myself and Jason for putting on a great performance at our wedding on Saturday night. The vocals and musicians were outstanding!!! I would recommend you to anyone, absolutely fabulous. Plus my dad was a trombonists in a soul band for 30 years and he was blown away by the quality of you and the boys.

---

Patrick Hendry, Wedding, 16th August, Wellingborough

Tanya & i would like to express our sincere thanks to yourself and the band, for providing the music on our wedding day, not only was the set absolutely amazing, but as you could tell by the response of everyone (the dance floor was packed all night) the band & the DJ were awesome, we certainly chose the correct band, and should we have a requirement for a group again, we would not have any hesitation in trying to book you first, great band, great guys and definitely value for money, so thanks to all concerned for helping to make our Wedding Day so a great experience for all who attended..

---

Wedding of Mike & Laura Foster – 5th July'14 at The Abbey Hotel, Redditch

James, Thank you so much for performing at our wedding evening reception. It's nearly 3 weeks on and everyone is still talking about him and how great he was! Listening to the songs on his website really doesn't quite cut how amazing his voice is!!! From the moment he started, til the very last song the dance floor was absolutely mad. People who are not dancers, who refuse to get up, were up dancing without even being asked! He really got the crowd going and we don't think our reception would have been half as good without him. He really made our night. Himself and his DJ (Tony) were both really nice, friendly people and they were so accommodating. We wouldn't hesitate to ask James to be our entertainment at any occasion we had! There are no words that could say just how fantastic he really was and how much we would like to thank you!

---

Carly Callister, 20th July, Christening, Liverpool

What a fantastic day, you made our day! Everyone is still raving about your singing now, I hope all of them book you. See you at our next event! Thankyou so much

---

Laura & Ian Guttridge, Wedding, 12th July, Merseyside

'We saw James for the first time in 2010. We've gone to all of his local gigs and we just love him. We always said that if we ever got married we wanted James to perform at our wedding. We finally got married last week and James truly put on a spectacular performance for us. He wowed all our friends and family. We knew James would be absolutely fab on the night and he certainly was. He made our wedding reception even more special, a night we'll never forget! Thank you James.'

---

Karen and Simon Baker, Wedding, 19th June, Essex

Thank you, Thank you, Thank you..... You really are a star. You said don't worry everything will be good and you were so right. You made our wedding party perfect. Lots of request for your no. Since. I'm sure we will see you again somewhere. But we saw you first. Also a big thank you to tony the DJ he kept everyone on their feet between your slots . We wish you all the best and thank you once again.

---

Malcolm Smith, Birthday, Exeter, 20th June

Where do I start. I've been receiving emails and texts all day saying what a good time everybody had. What a magic you night you gave us!!!!! These sort of nights can never be repeated because you lad gave us the best night ever so thank you again my friend

---

Michelle and Dave Botley, 26th May, Hampshire, Hired Lorna Adams and James Franklyn for their Wedding.

Just wanted to say thank you for your amazing sets on Monday. We were absolutely delighted with the surprise singing and the evening set. Our first dance certainly went down well and was brilliant!! We can't thank you enough for helping to make our day so special and memorable and we have had loads of comments from friends and family saying how great you both were. Thanks again, Michelle and Dave

---

Julia Bainbridge & Gary Shaw, 30th May, Harrogate, wedding

Just a quick message to thank you for a fantastic evening at our wedding on May 30th at The Sun Pavilion, Harrogate. Everyone had a great time and we've have received such fantastic comments about your set and the music. Please pass our thanks to Tony as well - we had a brilliant evening and danced the whole evening. We'll definitely keep in touch and remember you for any future events.

---

Michelle, Buttfield Sports club, 26th April

Hi Neil I would just like to say that we had a great night on saturday. James was brilliant and had everyone on the dance floor. He was very professional and entertaining and we will certainly like to have him back at our clubhouse in the future

---

Liam Hodgson, Best Man, Wedding, 10th May, Cumbria

I just wanted to say how amazing you were at Greg and Helen's wedding on Saturday 10.05 at the seacote hotel in Cumbria. I was delighted to be there and witness your performance it was truly amazing! I was sat at the top table as I was Greg's Best Man so I had the perfect view watching you. Sensational, well done and don't ever stop singing!!

---

Gemma Whitney, Private Party, 11th May

Hi James. I just wanted to contact you personally to say a very very big personal THANK YOU. You made Sunday a truly memorable and special occasion and absolutely everyone, from the 8 year olds to the 80 year olds, have been singing your praises and have not stopped talking about what a fantastic singer you are. We are just genuinely disappointed that you live as far away as you do as I think quite a few of us have become life long fans after Sunday and would have loved to see more of you singing. Next party, eh?! My lovely Mum's only upset was that she was not able to get up and dance with the rest of us, she thought you were phenomenal. So again, from all of us but Jake, Steven and me in particular, thank you so much for driving all that way to join us and for being the superb singer and charismatic personality that you are – we will never forget Sunday or the part you played in making it so fantastic. With very very best wishes and a genuine hope that our paths cross again some time in the future…

---

Barrie & Sue, Wedding, 17th May, Alicia Hotel.

Hi James Just to say a very big thank you for performing at the wedding of our daughter Kate and new son-in-laws Andrew on Saturday 17th May 2014 at the Alicia Hotel. It was truly amazing, very professional and you had everybody on the dance floor bopping all the time. We only wish we could do it all again next weekend Once again many thanks

---

Michelle and Wayne, Booked James Franklyn for their daughters wedding, 24th April, New House Hotel, Cardiff.

Just a quick note to thank you for singing and entertaining at our daughter Rea's wedding on the 24th April. Firstly, I would like to thank you for being so punctual and professional during the booking process and secondly for the way you just turned up at the venue and got all set up without any fuss. It was a pleasure to meet you and a big thank you for the discretion used as it was a surprise that you were entertaining the bridal party and only myself and partner knew about it! From the opening number to the last you had everyone involved and thoroughly enjoying themselves and certainly got the party started. We've never been to a wedding where a singer entertained the guests during the breakfast and i for one was a little anxious as to how it would go down. I needn't have worried and wouldn't hesitate in booking you for another occasion. Our guests are still talking about the huge difference it made to the day having you to perform Thank you sincerely for fitting in around the wedding with timings, (that was a big big help on the day) and i personally thank you for being so professional yet flexible on the day.

---

IAN REID, FLINT GOLF CLUB, March 1st ,

HI NIC, WE HAD JAMES FRANKLYN AT OUR CLUB ON SAT 1ST MARCH AND I WOULD LIKE YOU TO PASS OUR THANKS TO HIM FOR MAKING IT A SUPERB EVENING. HE HAD THE AUDIENCE IN THE PALM OF HIS HAND WITH HIS SINGING, AND HIS CONFIDENT PATTER WAS A JOY. YET AGAIN ANOTHER GREAT ACT BOOKED THROUGH YOURSELVES MADE SURE EVERYBODY HAD A GREAT NIGHT AND WENT HOME HAPPY. THANKS AGAIN NIC---

---

Wendy Swift, Ladies Night, 22nd February, Sidcup, Kent

Hi Lorna I would just like to say a very big Thankyou for James franklyn. He made my ladies night a great success all the ladies had a great evening. So Thankyou and Thankyou. For all the help you and your company gave me with all my questions and made the whole experience a very good one. I would differently use your company again.

---

Nick & Louise, Wedding, 23rd August, Northampton

We first saw james sing at our friends wedding in stratford upon avon during 2011. Myself and Louise knew from the moment we heard him sing that James would be our only choice of entertainer for our wedding day which took place in August 2013. We actually booked James before anyone or anything else, even a venue. First off he is a great guy who is a real gentleman to talk to and a pleasure deal with. James' voice is out of this world and he is immensely talented. During our wedding breakfast he sang soul and Motown while our guest just sat back and enjoyed their food and drink. It added so much to our day having james there singing for us. I must mention the highlight of his wonderful performance was when he sang Nessun Dorma……..Spine tingling, breathtaking, stunning, truly out of this world. The whole room sat motionless for the whole song ! Thanks again James i can't thank you enough and i hope that we're luck enough to hear you sing again one day.

---

Stuart & Sophie, wedding, 10th November, Surrey

'Firstly, James is a really nice, genuine and friendly guy. He is a truly amazing singer - a true professional entertainer with a powerful but easy on the ear voice rendering raucous pop to soft ballads with equal feeling and clarity. James' range of songs were for every age group and James and Tony got the young and old jiving and swinging on the dance floor. If you have not booked James yet please do so - you will have a wonderful evening of entertainment. So a Big Thank You to James and also a Big Thank You to DJ Tony another professional entertainer

---

Cara & Matthew, The White Hart, Oldham, 28th September

We just wanted to say a huge thank you for your amazing performance at our wedding in September. You and the band were absolutely fantastic. Many guests have commented that you were the best entertainment they had seen at a wedding. Thanks also for playing 'As Time Goes By' for Matthew's Nan. It was the highlight of her day and she's still talking about it now!

---

Andrea & James Lewis who hired James Franklyn for their wedding on 07/09/13 @ Caer Beris Manor Hotel

Dear James, We just want to say a huge Thank you for performing at our wedding. I had been searching for months previous to the wedding for the perfect singer to tie in with our music wedding theme. You did not disappoint. You are a true professional and have a fantastic voice and know how to keep the party going. Loved your rendition of Blurred Lines. From old school to new school, It was all just brilliant.. :) Everyone commented on how entertaining you were and how much fun they had. We can honestly say you made our wedding day even more special than it already was and we will be recommending you to everyone we know that is getting married. Our wedding day was amazing and we have you to thank for making it extra special. If anyone is looking for a wedding singer then don't doubt , book James Franklyn today. Good luck for the future and keep singing James. :) Thanks once again Love Andrea and James Lewis

---

Michelle & Simon, Wedding, The Manor Hotel, 21st September

Just wanted to say a massive thanks to you for your absolutely professional and spectacular performance at my wedding. From contacting you initially through to the actual evening you communicated all the way making sure what I wanted is what I got. I had a lot of people asking who you were as they thought you were fantastic. Thanks for your hard work in making it a great night with a difference and a personal touch from yourself Michelle & Simon

---

Mark Hobson, 31st August, Bradford

What a great evening good time had by all. Wouldn't hesitate in recommending you to friends and family. You really know how to make a party swing, our legs are still aching from all the dancing ! Thanks again James.

---

Margaret Johnstone - 30th August - Saddleworth

Thank you for an amazing performance what a brilliant voice an absolutely top class man it was a great pleasure to meet you a perfect icing on the day can't thank you enough sorry we only have one daughter but will definitely be in touch for our ruby wedding in 2015

---

Natasha and Jonjo, Great Yarmouth, 9th August

It was an absolutely amazing night and would not have been the same without you... Lots of my plans were last min but as soon as I heard you I had to book you straight away before I missed out... All my guests have said it was an absolutely amazing day and night and they are all amazed at how good you are... You are still the talk of the evening and it was all just perfect.. Thank you so much for making it an amazing day and giving us a perfect first dance that we will never forget and will always be precious to us... And thanks to Tony who played some great songs and kept the party going...

---

Sarah & Rich, Wedding, Walton Hotel, 27th July

Hi James We had James come along and do a couple of sets at our wedding reception and he was awesome! Trust us if you have a party and you want some entertainment you need to book James - he got the dance floor full in seconds and kept the party going throughout, he has a cracking voice and is a genuinely nice guy. To put it simply 'he rocks'. Thanks James!! Unforgettable night! Sar & Rich

---

Serena & Dale, 14th June, Fareham, Wedding

James franklin was truly AMAZING! We hired him for our wedding on the 14th of June and I have never seen a dance floor so full! He engaged with all the guests and everyone said he was fantastic. His DJ Tony also did a great job by giving us great music to dance to between sets. I just need to organise a party just to hire him again. If you are looking for an amazing singer who can engage with everyone and keep you on your feet James is the man! Thank you for a wonderful evening. Serena and Dale

---

Jackie Brian - Nicola & Marks Wedding, Chester, 1st June

James, I can't thank you enough for making the wedding evening so special for us. Everyone really enjoyed you and your fantastic band so very much. The music was fabulous and you all worked so hard ensuring we all had a wonderful time. I really hope that we all will have the pleasure of seeing you perform again sometime, we loved every moment.

---

Angela Balderson, hired James for her daughters wedding, 11th May, Staffordshire

Where do I begin to sing the praises of James Franklyn? From the start, he was not just a 'wedding singer,' he was an integral part of my daughter's wedding day. It began when he sung 'You Raise Me Up' in the church whilst my daughter and her new husband signed the register. There was hardly a dry eye in the church and even the vicar commented that this was one of the happiest weddings she had witnessed. Similarly, when we arrived at the venue, James entertained the guests at the drinks reception whilst we all disappeared for a mountain of photographs. Nothing was too much for him. He came to our rescue by becoming the 'quiz master' when we decided not to inflict the torture of having to give a speech on our new, and extremely nervous and shy, son in law. During the evening, James kept the dance floor full of happy guests by singing a variety of songs that fully entertained both the young and old alike (he's a mean dancer as well!!). Everyone commented about how much they had enjoyed the day and James played a large part in this. I heartily recommend him to anyone who is having a family 'do.' Thanks again for making a memorable day even more special.

---

Lindy Davis, Birthday, 3rd May, Brighton

Thank you so much for performing at Sherees 50th party . You were excellent , everybody loved you. You were professional , great singer, the song choices were brilliant. Great party atmosphere with your compere skills and sense of humour . We all had a great night , especially Sheree , thank you again,

---

Laura & Christian, Wedding, 4th May, Liverpool

Just wanted to write and say how amazing you were on Saturday! Our wedding party was fabulous and a massive part of that was down to you. Our guests were dancing all night and we received some great comments about you. Once again thank you so much James for helping to make our wedding party a night never to be forgotten. Best wishes for the future Laura & Kristian

---

Serena & Nick, Wedding at Wickbottom Barn, 23rd March

Hi James Thank you so much for helping make our day so very special, You were fantastic!!! Friends kept coming up to us and saying 'omg he's Brilliant where did you find him..' So well done you definitely made the night! Thanks again

---

Karen Tasker, 30th March, Wedding, Cleethorpes

Dear James I would like to thank you for the excellent entertainment you provided on the day of my daughter's wedding 30th March 2013. It is now almost a week later and everyone is still talking about you. It was a real surprise even to the groom,no one in the room knew what was about to happen you really had them fooled that you were the head waiter then you astonished them all with your wonderful voice you had them all captivated. Also thank you for singing happy birthday to Granny Dot you really made an old lady very happy. You made the day, you are worth every penny and more. I will recommend you to all my friends. Thank you once again

---

Helen & John Hall, Wedding, 26th January

We had to plan our U.K. wedding from 2,000 miles away in Tenerife and we really wanted to wow our guests with some special entertainment, we browsed the internet looking for a professional singer who would sound really good but we were very wary as most singers claim to be amazing and professional, we found your site and listened to the tracks that you had recorded on there and we were amazed at your voice, we knew you were just perfect for our day. Thank you so much for your professionalism, and punctuality, all our guests are still talking about how wonderful it was to have you singing during our wedding breakfast and again at our evening disco. Everyone was familiar with the songs that you chose to sing and many guest sang along with you. We would also like to thank Tony your D.J. who completed our evening with his range of songs for both the younger guests and more mature ones. He was always able to accommodate all requests and never once said that he didn't have the record required. We will be seeing you again at the next family function as we are sure we have set the standards for all the family and friends to follow. Thank you once again James for making our day so perfect, we highly recommend you.

---

Leah and Ben, Wedding, Kent, 30th April

Well, it's been nearly two years since you amazed us and our guests at our wedding but we've had so much going on that it's only now we've finally had the chance to say a proper thank you. When we first heard you sing, we knew from that moment that we wanted you to perform at our wedding, but seeing that you were based in Liverpool, we never thought it would happen. I couldn't believe my luck when you said you could come down to Kent. From the initial query process, to booking, to the actually day, everything was so easy and straightforward. We honestly couldn't have chosen a better entertainer, and we thank you from the bottom of our hearts. You are the talk of our wedding, and even to this day, people regularly tell me how fantastic you were and that they've never been to a wedding with everyone up dancing before the speeches! It was an amazing day but made perfect by having you there to sing for us. We really cant thank you enough. Be sure to let us know if you are ever down in Kent again and we will be sure to come and see you. We owe you a few drinks :o) Thank you, Thank you and Thank you again! With Love from Leah and Ben. Married on 30/04/2011

---

Mr & Mrs Peirce hired James for their Wedding, at Hempstead House, Kent

If I could describe James Franklyn in one word it would be "priceless" after listening to audio clips online & reading testimonials we were very excited to have James performing at our wedding party & boy did he deliver. I find at party's you get those that can dance, those that want to dance, those that want to dance but are to shy/feel silly and those that just point blank don't want to dance, well James' voice, variety & choice of songs made even the I don't want to dance group come and join us all on the dance floor. We had a truly memorable evening thanks to James and his DJ Tony and are looking for an excuse to book them again, I really cannot put into words how much fun we had, sensational and never forgotten all the best and many thanks Mr & Mrs Peirce. X

---

Danielle Pampanella, hired James for a wedding at Leez priory, Essex

Hi James, I hope you are well. I just want to say an absolutely massive thank you for your fantastic singing at our wedding!! Your voice is amazing, plus you are a really great entertainer and were fantastic at creating a happy, relaxed, party atmosphere. Without exception, every guest commented to us about how great you were. Loads also mentioned how never before had they been to a wedding where people were up and dancing 30 mins after the ceremony, before they had even eaten! Without doubt dancing to your fantastic singing, in the afternoon sunshine, with loads of my guests, was a wonderful highlight of my wedding day! I feel so lucky to have stumbled across your site on the internet, and could not possibly recommend you more highly! Many, many thanks, Danielle

---

Christine and Peter Menhennett (parents of the bride), booked James for their daughter's wedding at, Hothorpe Hall

Thank you for the excellent singing and entertainment at Julie and Phil's wedding at Hothorpe Hall. It was a real treat to have you singing while we had the wedding breakfast and the evening disco was perfect. A big thank you Christine and Peter Menhennett

---

Sue Burgess hired James as a singing waitier for her a wedding at Top Meadow Golf Club

I would like to take this opportunity to thank you. All the guests were surprised, and none more than the groom. It was amazing and all the guests loved the performance. You have an amazing voice. Sue

---

Kate and Jamie, booked James for their wedding at The Mount, Wolverhampton

Hi James, just thought I'd email to say a huuuuggee thank you for the fab entertainment at our wedding. You were absolutely incredible, we loved every single minute of both of your performances and so did our guests, we've had lots and lots of comments from people saying how brilliant you were. Thank you also for singing 'My Girl' for my Dad and I, it was such a special moment. Sorry I didn't get chance to say thank you on the day. Thanks again Kate and Jamie .

---

Karen,booked James for her 50th Birthday Party

Hope you had a safe journey home James, can't thank you enough for singing at my birthday bash. Great idea of yours to sing during the meal it worked so well and got everyone in the right mood, I think everyone would agree you made the evening Many many thanks Karen

---

Emma Williams booked James for her wedding.

Just a message to say how absolutely amazing james franklyn was for our wedding yesterday, James - everyone was full of your praise and amazed at your voice, you truly made a fab day the best!!! there are not enough thank yous!! we will be seeing you again!

---

Emma & Darryl MacDonald, hired James to perform at their wedding

Hi James Just wanted to say thank you so much for the excellent entertainment on the evening. I really enjoyed your singing you have an excellent voice and you have had all my guests talking about you! I wish we could have the wedding again just so I could have all the best bits again, one of them being your singing! You did an excellent job of the first two slow songs thanks so much! Is there any chance I could order a CD off you? If you have it available with the songs you sang on the evening that would be great, if not a standard CD which you already have made would be great. Let me know! Thanks also to Garston Entertainment and your DJ which have both been great. Will be recommending you and Garston to friends. Take care and all the best Emma & Darryl MacDonald

---

Alex and Danny booked James for a wedding.

Hi James We would just like to thank you very much for last night it was great and we all had a brilliant time you where fantastic and we will be sure to contact you again in the future for any partys we have :) thanks again regards Alex and Danny

---

Alex and Danny booked James their even in west Sussex

James thank you so much for making our evening so great, we all had a brilliant time and the music was just fantastic. James is a lovely guy and was very accommodating to anything we wanted and really delivered in making our evening special. I have had lots of comments from friends and family about that music and how great James was. thanks you so much and I'm sure we will defiantly see you again :-) . regards Alex and Danny - west Sussex

---

Mr & Mrs Judge booked James for their Wedding, at Auberge, Southport.

A huge thank you to James Franklyn who was fantastic at our wedding at Auberge, Southport. James was a star performer and he made the evening so perfect. We loved every minute, he was brilliant! Everybody loved him and have been raving about him since! We will definitely be recommending James to others. Thanks again! Mr & Mrs Judge x

---

Carla & Daniel Benjamins, booked James for their wedding

" James has a truly unique voice and his performance made our wedding day. He sung all night to a packed dance floor and kept the crowd going with a mix of old school classic and modern hits. We would like to thank James for making our big day unforgettable. We would not hesitate to book James again…just brilliant"

---

John & Steph booked James for their wedding in Italy.

So were back home...did not want to leave. Had such a good time. The wedding could not of gone any smoother...Thank you so much for the part you played in making our day so so special. I couldnt of been happier when you started to sing on the roof!! All the guests absolutely loved it and they havent stopped talking about it, especially when thats amoree came on. That is a memory i will never forget. I don`t know whether you could see but we were all up on our chairs dancing!! Me and the bridesmaids had a dance on the grass in between courses as well haha. Thank you once again, we our so pleased we picked you to be apart of our special day. We will be seeing you on our babys christening when they arrive haha. Oh by the way John rang garston and was singing your praises to them also. Take Care Love Steph x

---

Sam and Chris booked James for their Wedding at Weston Hall.

Hi James Just wanted to say thank you for last night. You were excellent, we have had so many good comments about the whole evening. I believe one of the Weston Hall staff have booked you and I have a friend who is interested too! So thanks again for making our night special. Kind regards Sam and chris

---

Paul & Keeley Robinson booked James for their wedding in Knutsford,

"From the moment we listened to a couple of James's tracks we knew he was the one we wanted at our wedding and his performance still far outweighed our expectations, his performance was truly outstanding. Never once was there space on the dancefloor and he has been the hot topic of conversation for all our guests since that night. The most memorable moment was when James sang our first song which totally blew us away and some guests thought it was the original track being played !! An absolutely true professional and outstanding performer"

---

Vicky & Gareth booked James for their Wedding at Riverside Police Club

We just wanted to say a massive thank you for making our wedding so amazing! You were brilliant. All everyone commented on all night was how great you were and how personal you made it all. We loved our first dance song and also the other song you did at Gareth's request. Everyone has taken your number and I am sure they will all be booking you for their parties. To anyone else who might read this and is looking for a wedding singer I can only say that once they have read this they don't need to look any further. James is the BEST! Thanks again,

---

Patrick & Anne booked James for a 60th Birthday Party at the Con Club in Kent

Hi James Just wanted to say how very much we enjoyed your entertainment at the Con Club in Kent for my 60th Birthday. Everyone was commenting on how brilliant you were. Thank you for coming all the way down south, we hope to see you again sometime.

---

Sue Birch, General Manager at Vaccancy Management booked James for a function.

I just wanted to email you to say what a great night we had. Everyone thought you were great and sang a great mix of music. I would definitely recommend you to anyone and if we have any events in the future I will give you a call.

---

Wendy Graham, booked James to perfform at the Royal British Legion Poppy Factory Ltd

Good Morning, I would like to thank you for your help with choosing our entertainment this year and must say that it went off really well with our employee's. James was excellent and a very nice man. He voice is lovely and he really knew how to work the audience, so please send him my thanks. I would like to wish you a very Merry Christmas and a Happy New Year.

---

Jodie & Gary Corbett booked James for a wedding.

Gary and myself would like to say a 'huge' thank you for the entertainment you provided at our wedding on Saturday. All our guests loved it and we were so chuffed to see the dance floor full all night. You were definitely money well spent and i cant stop recommending you! It was a night to remember thanks to you!

---

Ruth Goldsworthy, Hospitality Manager, booked James for a performance at Circus Casino Liverpool.

Just wanted to drop you a line to tell you how impressed we all were with James Franklyn. We will certainly be booking him again

---

Chris and Stacy McCabe booked James for their wedding.

I would highly recommend James Franklyn - his singing was amazing - he set the tone of the day wonderfully. More than that he takes into account what you want. He sang during the day offering background music and his evening set catered to everyone - the dance floor was full all night long. James and the DJ were great people also who made everybody feel comfortable and added to special day. All of our guests spoke very highly of the entertainment package I would not recommend somebody lightly that has such an important role in your day but would feel extremely comfortable that you would be delighted with what he brings

---

Ajoy and Claire booked James for their wedding at Bickleigh Castle

Thank you SO much for singing at our wedding at Bickleigh Castle. You really are the bees' knees – so I now need to figure out a good excuse to have another party – so we can have you down again! I am sure we will meet again at one of our wedding anniversaries – but if you hit the really big-time between now and then, promise me that your prices won't go up too much Very many thanks, and all the best for the future!

---
Make Enquiry for James Franklyn - Swing Singer Now!