The Groovetunes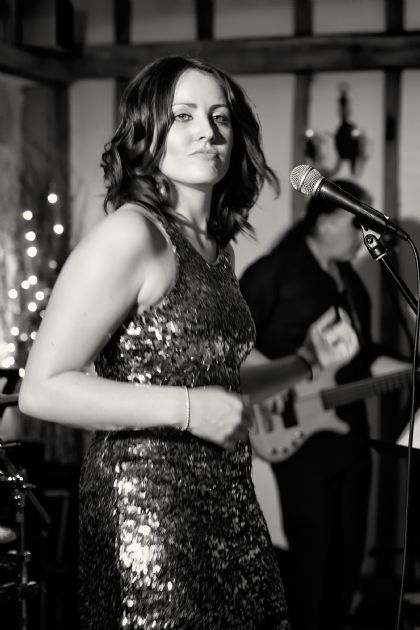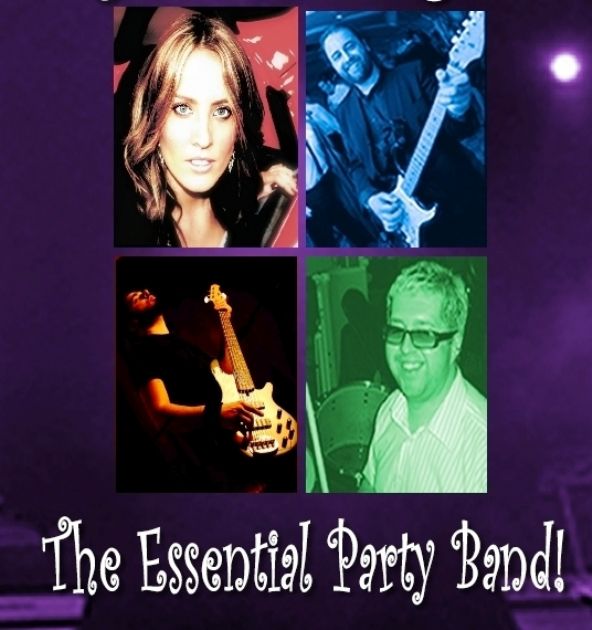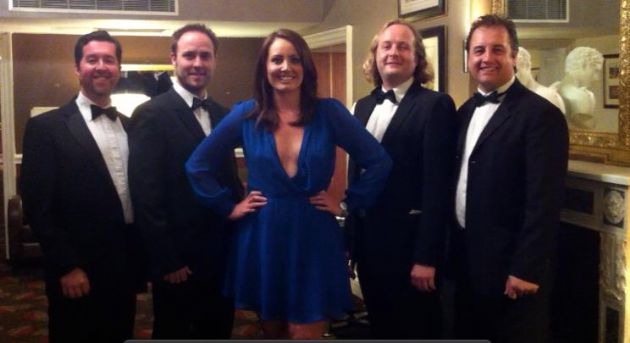 The Groovetunes
The Essential Party Band
Highly Recommended
Viewed & Approved
UK Nationwide
Over 1500 satisfied Wedding & Corporate clients can't be wrong!

The Groovetunes are one of the busiest and truly most gifted bands in the UK, regularly performing at major corporate events and are favourites for weddings and parties.

The Groovetunes are a fun, hard working,professional party band,essential for any event to make the party a real 'Party Celebration', whatever the event, you can be re-assured that the 'live band' will be all you want ,expect and more!

The Groovetunes have performed at over 1500 events and as separate musicians with other artists the numbers are to many to mention.As professional musicians we work in the music industry full time either as session players,record producers and teaching our respective instruments.

The Groovetunes take great care to ensure that each and every event is treated with full professionalism and musicianship and always perform 100% live and each performance is full of energy and with an extensive repertoire spanning all era's from Rock 'n' Roll, Soul, Disco, Funk, Pop, and Rock including current chart hits The Groovetunes have been the choice of many weddings and corporate companies for the last 15 years.

With a C.V. reading like an issue of OK magazine, The Groovetunes` professional band members are always in great demand working extensively in the music industry as top session players working with many famous artists such as:

Take That, Rod Stewart, Dolly Parton, Mick Jagger, Vanessa Mae, Lisa Stansfield, Michael Ball, DJ Artful Dodger, Vula (Basement Jax), Tom Jones, Curtis Stigers, Keith Emerson of ELP, Then Jerico, INXS, Saint Etienne, The Yards, Kym Marsh, Belinda Carlisle, James Carrington, Shirley Bassey, Freddie Star, Gabrielle, The Buddy Holly Show, Simply Red, Zoot Money, Gary Wilmot, Ms Dynamite, Sugababes.... to name but a few!

The Groovetunes regularly perform at all events from weddings, corporate events/award ceremonies, private parties,festivals and will make your event a night to remember.





Modern
500 Miles
All night long
All the small things
Amarillo
Angels
Basket case
Can't get you out of my mind
Chelsea dagger
Crazy
Crazy chick
Crazy in love
Dakota
Dance the night away
Daydream believer
Desire
Do you want to
Donít call me baby
Donít look back in anger
Don't look back in anger
Forget You
Fireworks
Fill my little world
Funky music
Get this party started
Groove is in the heart
Groove jet (if this ain't love)
Handbags and gladrags
I don't feel like dancing
I predict a riot
I still haven't found what I'm looking for
I'm a believer
I'm outta love
I got a Feeling
Just Dance
Lady
Last night
Let me entertain you
Liviní la vida loca
Living on a prayer
Long train running
Love shack
Mercy
Music sounds better with you
No tomorrow
Place your hands
Poker Face
Rehab
Rock DJ
Rockin all over the world
Sex bomb
Should I stay or go
Simply the best
Smile
Smooth
Song 2
Spinning around
Suddenly I See
Summer Of 69
Supa dupa love
Sweet child of mine
Take me out
Take ya mama
Take your mama out
Teen spirit
Teenage kicks
This love
Tide is high
Times like these
Toxic
Valerie
Vertigo
Walking on sunshine
Wonderwall
You got the Love
1st,last and everything
Ain't no stopping us now
Ain't nobody
Blame it on the boogie
Boogie nights
Boogie oogie oogie
Boogie Wonderland
Carwash
Celebration
Dance to the music
Dancing queen
December '63
Disco inferno
Does you mama know
Donít stop till you get enough
Get down on it
Good times
Higher ground
Hot Stuff
I can make you feel good
I will survive
I'm every woman
It's raining men
Jump
Jungle boogie
Ladies night
Lady marmalade
Le freak
Long train running
Lost in music
Love really hurts without you
Love train
Mama mia
Move on up
Oh what a night
Papas got a brand new bag
Pick up the pieces
Play that funky music
Saturday night fever
Sex machine
Stayin' alive
Street life
Superstition
That's the way I like it
Waterloo
We are family
YMCA
You sexy thing
You to me are everything
Young hearts run free
Timeless Classics
9 to 5
A hard days night
All along the watch tower
All my loving
Alright now
Back in the U.S.S.R.
Brown eyed girl
California dreaming
Cant buy me love
Crazy little thing called love
Dancing in the street
Day tripper
Daydream believer
Daytripper
Delilah
Do you like good music
Do you love me
Dock of the bay
Donít stop me now
Eight days a week
Everybody needs somebody
For once in my life
From me to you
Get back
Get ready
Gimmie some lovingí
Greased lightening
Great balls of fire
Hard to handle
Hear it through the grapevine
Hey Jude
Higher & higher
Honky tonk women
How sweet it is to be loved by you
I feel good
I shot the sheriff
I wish
I'm a believer
It's not unusual
Johnny b Goode
Jumpin jack flash
Kansas city
Knock on wood
La bamba
Letís stay together
Long train running
Love me do
Midnight hour
My cheri amour
My girl
Proud mary
Rescue me
Respect
River deep mountian high
Rock around the clock
Rock'n'roll music
Roll over beethoven
Route 66
Satisfaction
Saw her standing there
Shake ía tail feather
Shout
Son of a preacher man
Spirit in the sky
Stand by me
Stuck in the middle with you
Summer nights
Superstition
Suspicious minds
Sweet home Alabama
Sweet home Chicago
Think
Ticket to ride
Time warp
Too good to be true
Twist and shout
You really got me
Youíre the one that I want
Jazz/Swing
A fine romance
A foggy day
Agua de Berber
Ainít no sunshine
Ain't misbehaving
All Of me
Almost like being in love
As time goes by
At last
Autumn leaves
Blue moon
Cheek to cheek
Come fly with me
Cry me a river
Dream a little dream of me
Everything
Everytime we say goodbye
Fever
Fly me to the moon
Georgia
I got rhythm
I just wanna make love to you
Iím beginning to see the light
Iíve got you under my skin
It don't mean a thing
It had to be you
Lady is a tramp
Let there be love
Let's do it
Mack the knife
Masquerade
Misty
Mood indigo
Moon river
Moondance
Moonlight in Vermont
My baby just cares
My funny valentine
My romance
My way
Night & day
No ordinary love
Nobody does it better
One day i'll fly away
Over the rainbow
Save your love for me
Smoke gets in your eyes
Stolen moments
Summertime
Sway
Taking a chance on love
The girl from Ipanema
The lady is a tramp
The look of love
The way you look tonight
They canít take that away from me
This masquerade
Unforgettable
When I fall In love
You're nobody 'til somebody
Travel
UK Nationwide, Europe, Worldwide
The Groovetunes` band members have performed all over the world and have entertained high profile clients such as the HRH The Queen
HRH Price Andrew
Shirley Bassey
Tom Jones
British Embassyís in Singapore and Vietnam
Tony Blair
John Prescott
Princess Monaco
Reviews of The Groovetunes
Make Enquiry for The Groovetunes Now!