The James Bond Tribute Show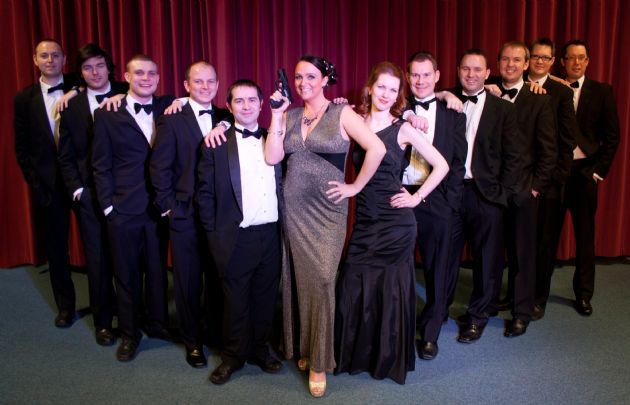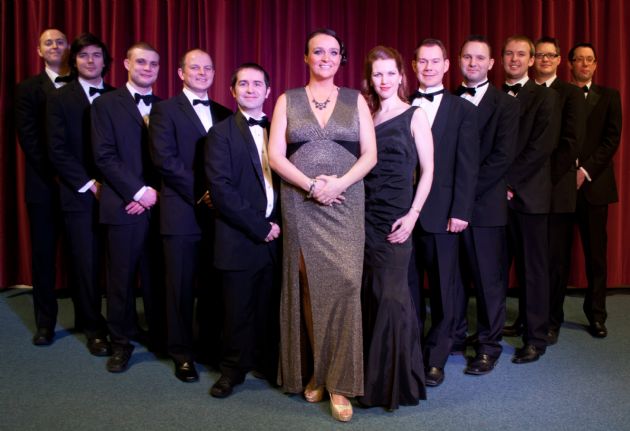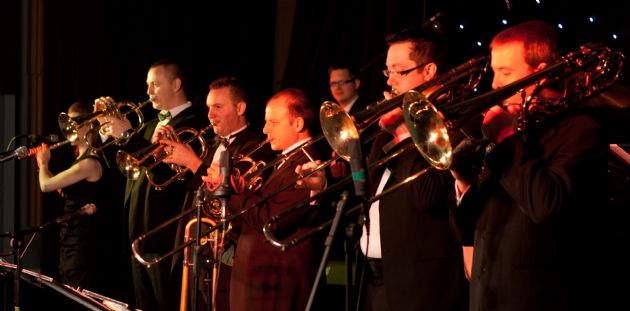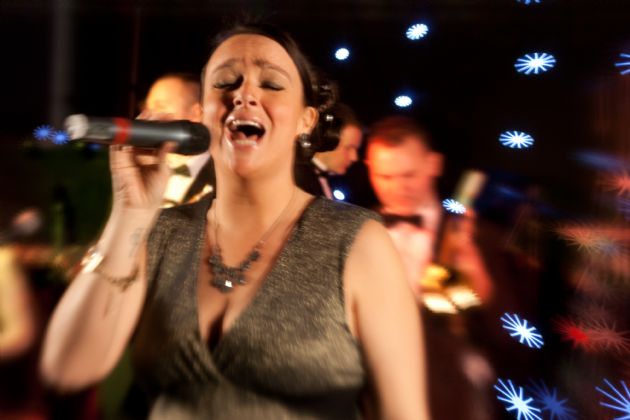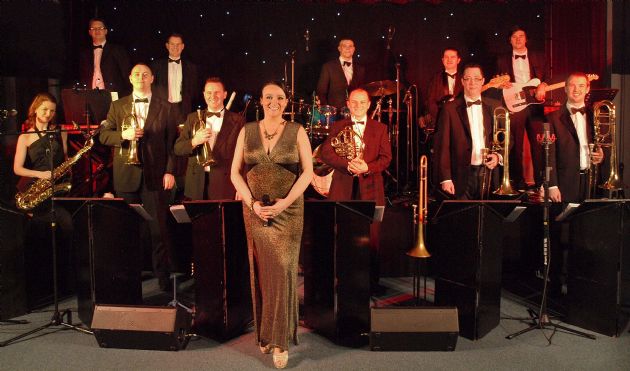 The James Bond Tribute Show
12 piece Live Tribute
Highly Recommended
Viewed & Approved
UK Nationwide
The James Bond Tribute Show are an explosive and awe-inspiring 12 Piece live band. They perform ALL the title themes from the James Bond Films. They were formed in 2004 as the first ever James Bond Tribute Band in the world, and have since toured the UK extensively and been flown abroad to appear at events.

In 2007, the band shared joint billing with The National Symphony Orchestra at the Quex Prom in the Park to over 6,000 people.

Why not take it to the next level and have one of the best and most awe-inspiring Tribute bands around at your event? 


The James Bond Tribute Show will provide your entire evening's musical entertainment including 3 hours of live music. They have up to 2 hours of James Bond covers, and far more in Party and Dance music. Their party set is just as electric as the Bond set - and will pack any dance floor of any age range with their grooves and moves.

They provide PA, Lighting, Sound Engineer and DJ as part of their price, and optional extras include dancers, look-a-likes, stunt team, backdrops and props.

They can cater for a wide range of requirements when it comes to size, space and budget, with solo singer, 3, 5, 7, 10 & 12 Piece - with the larger groups being fully LIVE with no backing tracks or pre-recorded music involved.

The band comprises of some of the very top musicians in the country from leading Orchestras, West End Shows and Session Musicians. The 12 Piece version brings to your event a sound that has never been heard and is unrivalled when it comes to James Bond Covers, and their stunning 6 piece horn section is not to be missed.

From the very first time the now instantly recognizable James Bond Theme was heard in "Dr. No" the James Bond films have developed into perhaps the most popular series ever. The exotic locations, the actors, the Bond Girls, the Villains, Miss Moneypenny, Q, the Gadgets – these are all things we have come to expect from a Bond film, BUT of course, also a stunning, electrifying and engrossing musical score is part of that package! To add the icing on the cake, there is always the feature of an outstanding and market leading singer to deliver that classic Bond title track.

The Bond Band, being the longest serving and only professional Bond Band know just how to give you an experience that will leave your guests talking about it for years and years - guaranteed.

JAMES BOND THEME
007
FROM RUSSIA WITH LOVE
GOLDFINGER
THUNDERBALL
MR KISS KISS BANG BANG (from THUNDERBALL)
YOU ONLY LIVE TWICE
ON HER MAJESTY'S SECRET SERVICE
WE HAVE ALL THE TIME IN WORLD
DIAMONDS ARE FOREVER
LIVE AND LET DIE
THE MAN WITH THE GOLDEN GUN
NOBODY DOES IT BETTER (from THE SPY WHO LOVED ME)
BOND 77 (from THE SPY WHO LOVED ME)
MOONRAKER
FOR YOUR EYES ONLY
ALL TIME HIGH (from OCTOPUSSY)
A VIEW TO KILL
THE LIVING DAYLIGHTS
LICENCE TO KILL
GOLDENEYE
TOMORROW NEVER DIES
JAMES BOND THEME (from TOMORROW NEVER DIES)
THE WORLD IS NOT ENOUGH
DIE ANOTHER DAY
YOU KNOW MY NAME (from CASINO ROYALE)
ANOTHER WAY TO DIE (from QUANTUM OF SOLACE)
SKYFALL
Travel
UK Nationwide & Worldwide
Price water house Coopers
Thorpe Park
Fujitsu
Bryan Adams
BP
Symantec
Shazam
Royal College of Music
Hull University
The Sands
Royal Courts of Justice
National History Museum
The Ashmolean Museum of Art & Archaelogy
Royal College of Music
Thorpe Park
Kensington Roof Gardens
Waldorf Hotel
The Wyndham Grand Hotel
La Bagnaia Resort
Italy
Cliveden House Hotel
Quex Prom in The Park
And many more
Reviews of The James Bond Tribute Show
Kristina & Alex, wedding in Birmingham – 30th March

We would like to thank the James Bond Tribute Show for having made our wedding so special. Absolutely everybody commented on how great the bands were and that you were the best bands they had ever heard. Alex and I could not stop smiling from the moment you started to play and I had goose-bumps all over my body. It was just such a great night and thank you again. Alex is waiting to hear about a possible date for his company dinner dance. Rest assured when this date is known we will contact you.

In the mean time we hope to see you in the Jazz Cafe which is our local venue and we believe you already played there in the past. Thank you so much!!!


---

Andrea, corporate event in Lincoln - 21st June 


what can I say? Your band made the whole day so special, and you now have many more fans! In fact everyone I've spoken to has said that they'd want to book you for any event they or their company are holding. You could be too busy in the future! Thank you so much for giving us the best evening ever,


---

Mrs Grainger, wedding in London - August 24th

I just wanted to say once again 'wow!' We had the most amazing day/night ever and true to your word you kept the dance floor packed! I can't describe how much you guys made the night, thank you so much for playing at our wedding, it was magical and we just had the time of our lives. All anyone keeps talking about is how amazing you guys were and how you might be getting a few bookings from the wedding guests. You even made my nana get up and dance! Very impressive. Words just can't describe how much you helped make this the best wedding ever

---
Make Enquiry for The James Bond Tribute Show Now!