Lee - Solo Pianist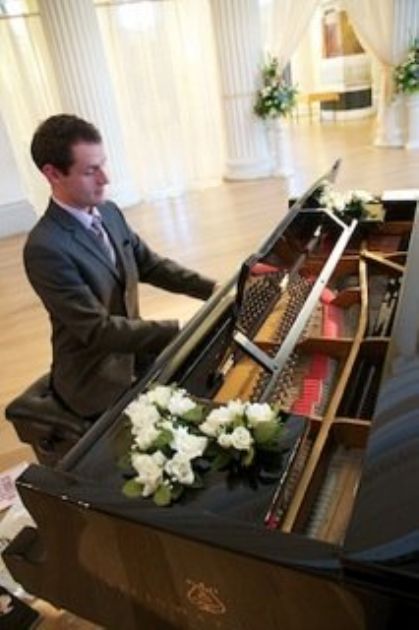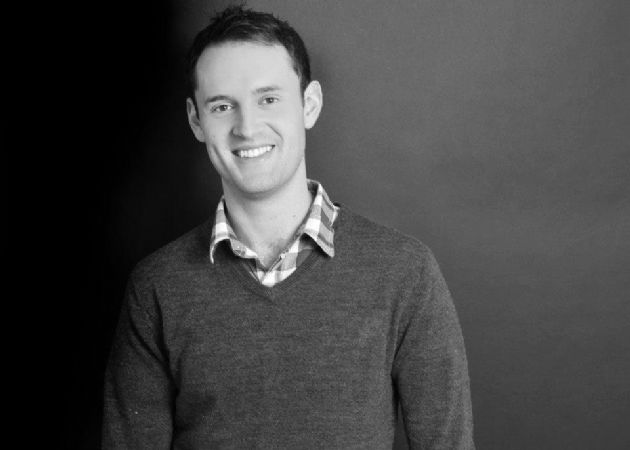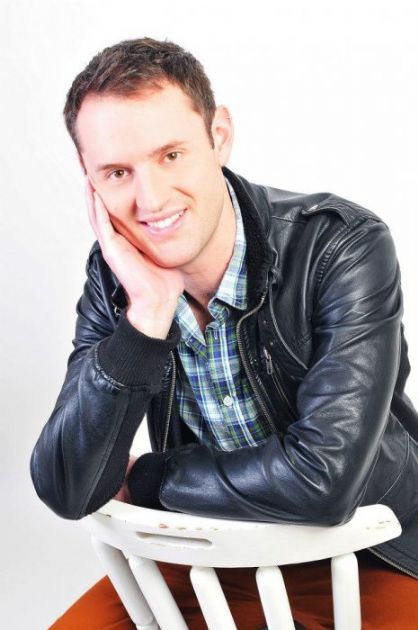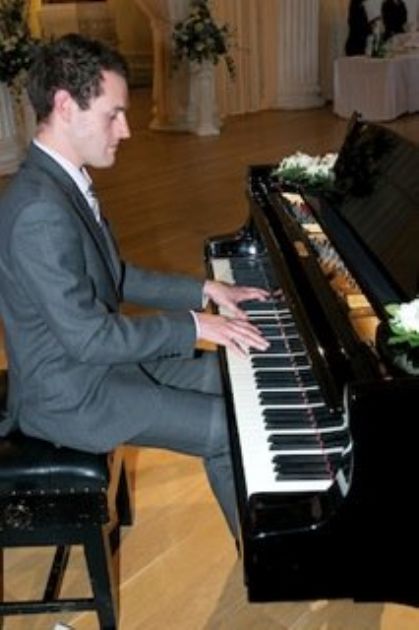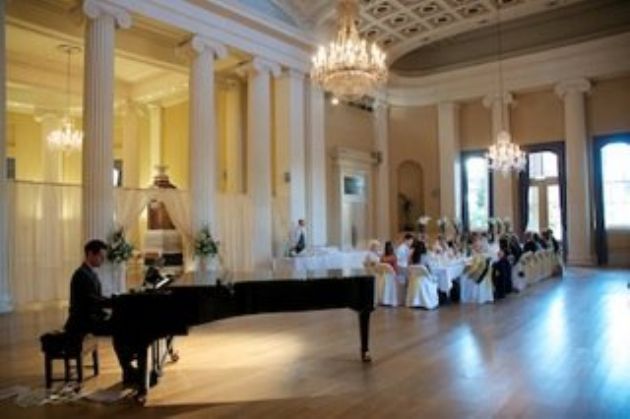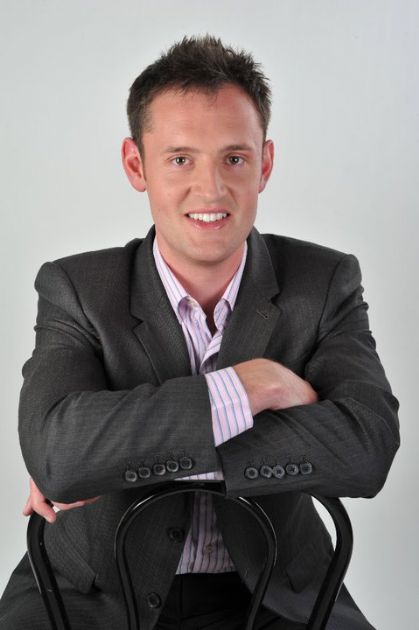 Lee - Solo Pianist
Solo Pianist for Weddings & Events
Highly Recommended
Viewed & Approved
UK Nationwide
Lee has been playing professionally now for a few years – fourteen in total. In fact, he was fourteen when people first started hiring him. Over the years he has performed at many concerts, corporate and charity events, and weddings - locally and nationally - as a solo performer and a piano accompanist.

Lee has performed with top artists and musicians such as Evelyne Beech (star of the nationally touring Piaf: The Songs), Sophie Isaacs (Margot in Legally Blond – The Musical), Kitty Brucknell (X-Factor star), Beverley Whitaker (one of Gloucestershire's top sopranos),Gilbert Biberian, Carol Bloxsome, and many others.

From 2006 onwards Lee became a regular pianist at a prestigious royal residence and entertained at a variety of events there, from Champagne tours to high-profile corporate functions.

Many celebrities, whom he is too discreet to name, have hired him for their weddings: sports personalities, a TV actress, a couple of business tycoons and even an Italian TV presenter.
Songs from the Shows/Cocktail Music
Misty
Summertime
I hear a rhapsody
Take me to your heart again
It ain't necessarily so
On the street where you live
All I have to do is dream
Pennies from heaven
Someone to watch over me
Can't help lovin' dat man
Smoke gets in your eyes
Some enchanted evening
You'll never walk alone
The man I love
Somewhere
Younger than springtime
Tell me on a Sunday
Unexpected song
Maria
What's the use of wond'rin'
The windmills of your mind
When I marry Mr. Snow
One hand, one heart
I get a kick out of you
My funny valentine
This was nearly mine
My way
Somebody loves me
If I loved you
Don't cry for me Argentina
They can't take that away from me
A nightingale sang in Berkeley Square
Bewitched
Over the rainbow
Make up my heart
Memory
Yesterday once more
What I did for love
Send in the clowns
Stormy weather
Sound of silence
Bridge over troubled water
Strangers in the night
Rainy days and Mondays
Another suitcase in another hall
I dreamed a dream
As time goes by
The King and I (medley)
Bring him home
The rose
On my own
Starlight express
We've only just begun
You must love me
Moon River
The music of the night
Close to you
As if we never said goodbye
Wishing you were somehow here again
Goodbye to love
With one look
I won't last a day without you
I don't know how to love him
I know him so well
All I ask of you
Pop Music
Wind beneath my wings
Moondance
Hotel California
Hero
Everything I do
Crocodile rock
Rocket me
Don't go breaking me heart
Candle in the wind
Goodbye yellow brick road
Bohemian rhapsody
Don't stop me now
Crazy little thing called love
We are the champions
Daniel
Sorry seems to be the hardest word
Lady in red
Angels
A hard day's night
Hey Jude
Let it be
Yesterday
Ticket to ride
Killing me softly
Your song
Thank you for the music
Light my fire
Filthy/gorgeous
All about you
Beautiful
I say a little prayer
The importance of being idle
American pie
Evergreen
The greatest love of all
I will survive
Against all odds
Walk on by
Eternal flame
Up where we belong
You raise me up
Waterloo sunset
2 become 1
Don't look back in anger
I will always love you
She's the one
Stairway to heaven
Dancing queen
Knowing me, knowing you
Mamma mia
I have a dream
Gimme! Gimme! Gimme!
The name of the game
Waterloo
Classical Music
(Piano pieces and arrangements by the following composer are available upon request)
Ludwig Van Beethoven- 1770-1827
Wolfgang Amadeus Mozart - 1756-1791
Johann Sebastian Bach- 1685-1750
Richard Wagner - 1813-1883
Joseph Haydn - 1732-1809
Johannes Brahms - 1833-1897
Franz Schubert- 1797-1828
Peter Ilyich Tchaikovsky - 1840-1893
George Frideric Handel - 1685-1759
Igor Stravinsky - 1882-1971
Robert Schumann - 1810-1856
Frederic Chopin - 1810-1849
Felix Mendelssohn - 1809-1847
Claude Debussy - 1862-1918
Franz Liszt - 1811-1886
Antonin Dvorak - 1841-1904
Giuseppe Verdi - 1813-1901
Gustav Mahler - 1860-1911
Hector Berlioz - 1803-1869
Antonio Vivaldi - 1678-1741
Richard Strauss - 1864-1949
Serge Prokofiev - 1891-1953
Dmitri Shostakovich - 1906-1975
Béla Bartók - 1881-1945
Jean Sibelius - 1865-1957
Maurice Ravel - 1875-1937
Ralph Vaughan Williams - 1872-1958
Christoph Willibald Gluck - 1714-1787
William Byrd- 1539-1623
Erik Satie - 1866-1925
César Franck - 1822-1890
Georges Bizet - 1838-1875
Domenico Scarlatti - 1685-1757
George Gershwin - 1898-1937
Carl Philipp Emanuel Bach - 1714-1788
Archangelo Corelli - 1653-1713
Thomas Tallis - 1505-1585
Jules Massenet - 1842-1912
Johann Strauss II - 1825-1899
Alexander Borodin - 1833-1887
Charles Gounod - 1818-1893
Francis Poulenc - 1899-1963
Gustav Holst - 1874-1934
Samuel Barber - 1910-1981
Manuel de Falla - 1876-1946
Modest Mussorgsky - 1839-1881
Giacomo Puccini - 1858-1924
Henry Purcell - 1659-1695
Gioacchino Rossini - 1792-1868
Edward Elgar - 1857-1934
Sergei Rachmaninoff - 1873-1943
Camille Saint-Saëns - 1835-1921
Nikolai Rimsky-Korsakov - 1844-1908
Gabriel Fauré - 1845-1924
Edvard Grieg - 1843-1907
Travel
UK Nationwide & Worldwide
Cheltenham Queens Hotel
Playhouse Theatre Cheltenham
Everyman Theatre Cheltenham
Kitty Brucknell
Sophie Isaac
Various Royal Residences
Reviews of Lee - Solo Pianist
Make Enquiry for Lee - Solo Pianist Now!