Electric Strings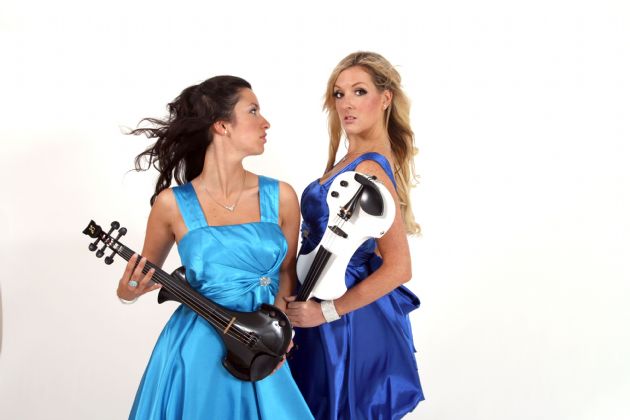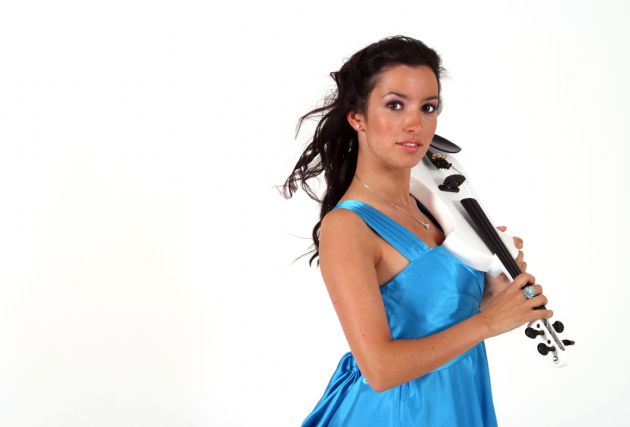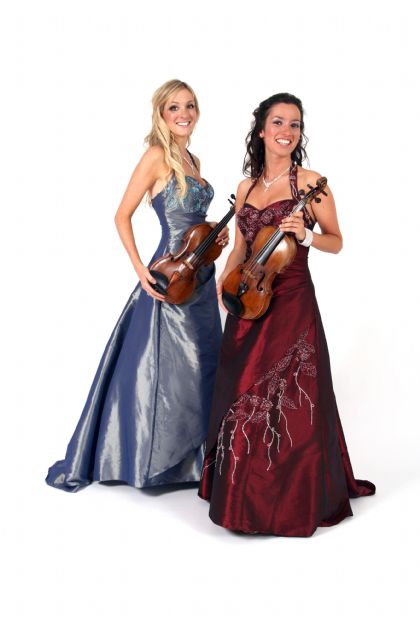 Electric Strings
Electric String Group
Highly Recommended
Viewed & Approved
UK Nationwide
Electric Strings are a collective of beautiful, dynamic and expertly talented female violinists. They specialize in bringing the stunning sound of the violin to the world of pop and combine their top-class musicianship with costumes and movement in each and every number. They perform music by pop artists as diverse as Abba and Britney Spears, as well as putting their own unique twist on popular classics such as Bizet's Carmen and the ever-popular 'Riverdance.'

As well as having studied classical music at the very highest level, these ladies have each performed and recorded with international artists in every genre. In the past 12 months alone their credits include Kylie Minogue, Lana Del Rey, Peter Gabriel, Sting, Brian May, Boyzone, Take That and Il Divo, on shows ranging from X Factor and Britain's Got Talent to Strictly Come Dancing.

As well as being in huge demand as a headline act on luxury cruise-liners (with over 20 contracts on 5 different lines in 2012,) Electric Strings are in increasing demand in the UK corporate scene.

Duo and trio combinations of the girls have been received with much excitement at hotels and other venues and most recently the entertainment manager at The Savoy was 'speechless' when a ballroom of pre-dinner partygoers were up on their feet dancing and clapping along after only their first glass of champagne!

Abba Medley (TAKE A CHANCE, DANCING QUEEN, MAMMA MIA, TY FOR THE MUSIC.)
Andrews Sisters Medley (APPLE TREE, BOOGIE WOOGIE BUGLE BOY)
Carmen Medley
Celtic Medley
English Medley (DICK BARTON, SLEEPY LAGOON, PUFFIN BILLY)
Fiddler Medley (MATCHMAKER, IF I WERE A RICH MAN, TO LIFE)
Fifth of Beethoven
Gershwin Medley (SOMEBODY LOVES ME, I GOT RHYTHM, 'SWONDERFUL)
Godfather Medley
Habanera
Hungarian Disco Dance
James Bond Medley (Goldfinger/Nobody Does it Better/For Your Eyes Only/Live and Let Die.)
Largo (BACH)
Mas Que Nada
Meditation
Nessun Dorma
Proms Medley (HORNPIPE, LAND OF HOPE AND GLORY, RULE BRITANNIA)
Sinatra Medley (FLY ME TO THE MOON, I'VE GOT YOU UNDER MY SKIN, NEW YORK)
Spring (VIVALDI)
Summertime
Tara's Theme (GONE WITH THE WIND)
Three Tenors Medley (AIDA, FUNICULI FUNICULA, LA DONNA E MOBILE, BRINDISI,)
TV Theme Medley (DALLAS, MISSION IMPOSSIBLE, MAGNUM.)
Travel
UK Nationwide & Worldwide
P& O Cruises
Seabourn Cruises
SAGA Cruises
Holland America
Bourne Leisure
Savoy Hotel
British Adhesives and Sealants
Harvey Nichols
The Ritz Casino
Reviews of Electric Strings
Make Enquiry for Electric Strings Now!