Something Unusual - Close Up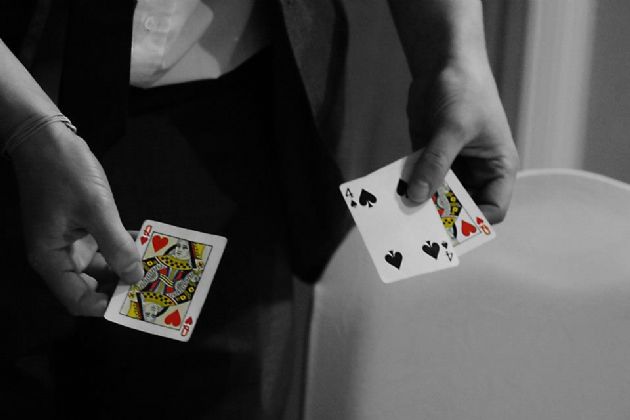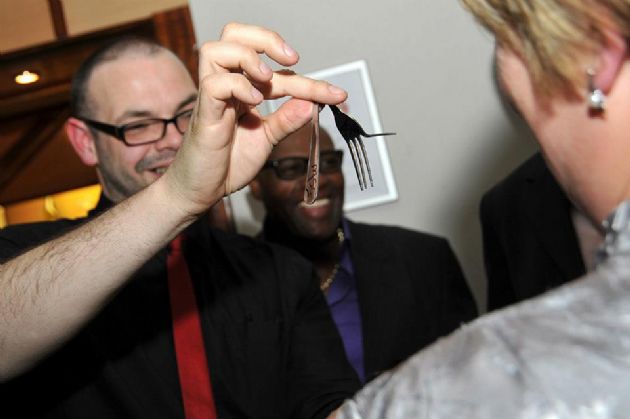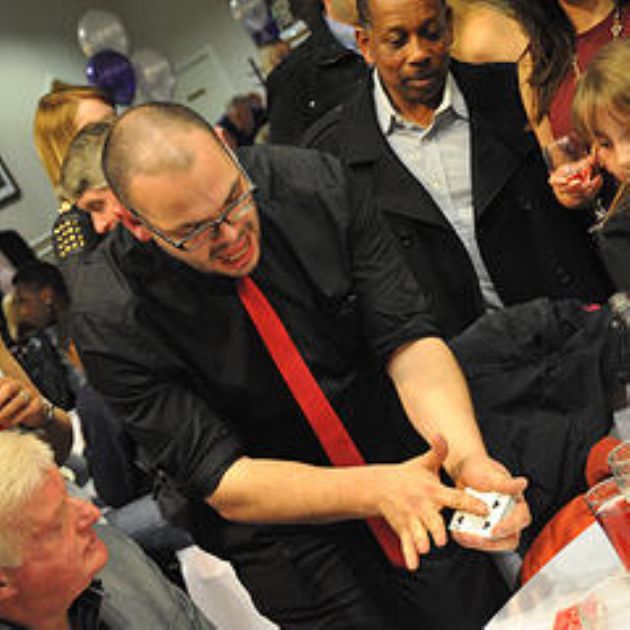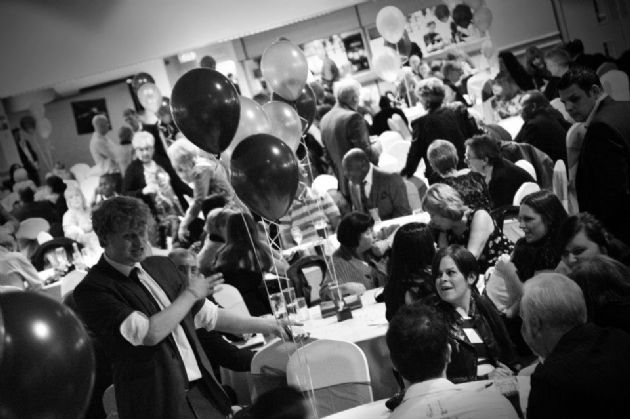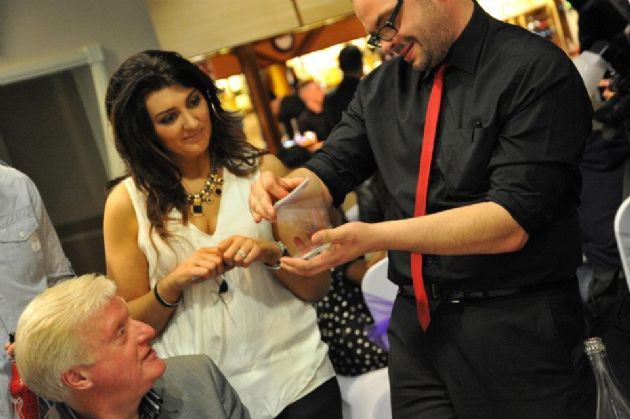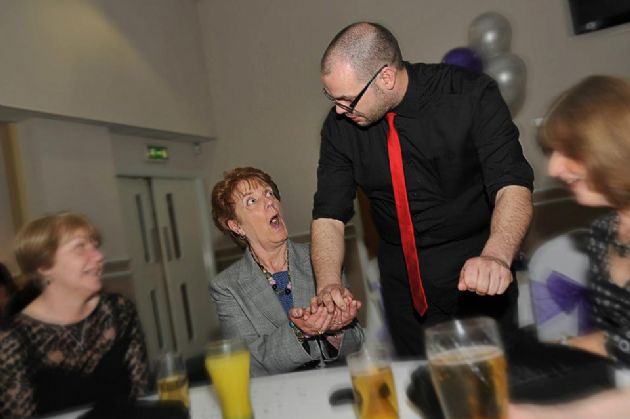 Something Unusual - Close Up
Great Close up magicians
Highly Recommended
Perfect for Parties, Weddings and Events
Available as an Illusion Show
Available UK Nationwide
Public Liability & PAT Testing Certificate
If you are wanting to add entertainment that will impress everyone at your event then close up magic is perfect for you. You can use close up magic in a number of different ways.

As your guests arrive you can have Something Unusual on hand to meet and greet them. Something Unusual can mix and mingle amongst your guests during the drinks reception. You can have Something Unusual entertaining your guests at their table during dinner. Slightly Unusual have represented England three times in the European Close Up Magic Championships.


Over the last few years they have won numerous high profile magic championships in the field of close up magic. In fact in 2009 they were invited to lecture at the World Famous Magic Circle Headquarters in London. The Magic Circle were so impressed they awarded them Associate Membership of The Inner Magic Circle. Slightly Unusual are considered among the best close up magicians in the World. In fact they have written and released over 30 DVDís and books teaching magicians how to perform.

Imagine the look on your guests faces as Something Unusual bend borrowed coins and cutlery, make borrowed objects float into the air, make full sided bottles of champagne appear and more. Imagine that you were asked to think of the first person you kissed and then instantly you are told that personís name. When you book Something Unusual your guests will come up and congratulate you on a fantastic event... even if you donít want them to!

Travel
UK Nationwide | Europe | Worldwide
B & Q
Price Waterhouse Cooper
Mercedes
Pepsi
Hilton
Marriott
Selfridges
Lloyds TSB
HSBC
Barclays
ITV
SKY TV
Nissan
Park Resorts
BMW
Apple
Oxford University
Punch
Disney
Cadbury
MG
Reviews of Something Unusual - Close Up
Christine & Alan Booked Something Unusual for a Birthday Party at The Hilton Hotel, Coventry

I would just like to say a big thank you to the Magician - Something Unusual and the Take That tribute band "Rule the World" They were both absolutely fabulous and made the evening extremely enjoyable for the young and old. So many people have contacted me to say it was the best party ever and I know that a lot of that was due to the high standard of the entertainment provided by your company. I have been asked by several people for the Facebook page for the band as they did announce it on the night but we've all forgotten, if you have it could you forward it to me please. Many thanks again, and I look forward to doing business with you again in the future Regards Christine Gardiner

---

Maggie & Vince, Wedding, 6th September

Dear Lorna, My head is still buzzing from today and I can't sleep (perhaps trying to figure out all the magic). I just wanted to say how fantastic Craig and Russell were this evening. It really provided a great finale to our wedding.

---

Sandra T Butler - Johnson Matthey Catalysis and Chiral Technologies

Brilliant, Brilliant, Brilliant. Our audience was slow to start (chemists/researchers) but once they got into it Ė they loved it. Talked about it all night and the following day. Great teambuilding. The guys were fantastic and really know their stuff and, of course, they knew just how to handle the audience. Very much appreciated and I am sure we will be in touch again for our next event.Ē

---

The Stage - January

Three-handed magic, illusion and comedy patter act, Something Unusual, came next. Here we have a quirky and witty act, which is impressive, fresh and original. Television would surely love this 21st century take on the art of the illusionist. Here we have a male iillusionist who is like Derren Brown on speed, while his sage and acerbic partner makes an admirable foil. Completing the line-up is the obligatory female assistant, but this performer is no superfluous prancer. Instead she seems all too aware of how goonish and plain daft her male colleagues appear on stage. In short, Something Unusual is the most original and ground-breaking new specialty act I have seen in many years.

---

We Love Brighton Magazine - May

Something Unusual is a brilliant and exciting comical illusion act, The show comprises laughter, magic, gags, slight of hand tricks and major illusions to produce an hour of fun. The guys are fantastic, enthusiastic and very talented. The speed at which they execute the illusions just adds to the wow factor, and makes the impossible happen in front of your very eyes."

---

The Stage - December

By now the show is running wildly over, but two chatty young magicians and an angry female prancer/stooge character appear next and wake up the tired late night audience. The three-handed company belongs to an act called Something Unusual. This is refreshing Penn and Teller style comedy magic and the quirky and off the wall approach really is as entertaining as it is refreshing. Something Unusual have the potential to prove the magic/ specialty find of the decade."

---
Make Enquiry for Something Unusual - Close Up Now!