Berkeley Trio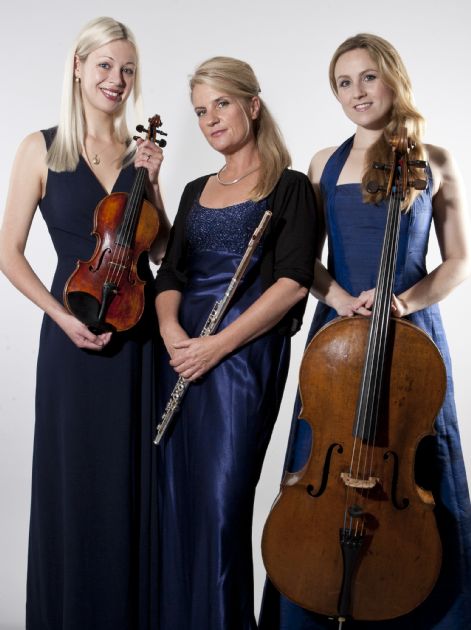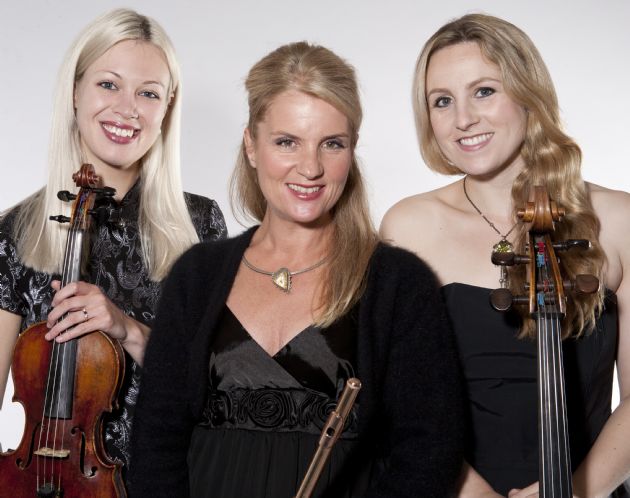 Berkeley Trio
String Trio
Perfect for Weddings, Events & Parties
Recommended Artistes
Classical and Broadway Sets Available
Full Public Liability & PAT Testing
Available UK Nationwide
Berkeley Trio is the best choice for your wedding, champagne reception, corporate event, or any other special occasion. Berkeley Trio has a fantastic reputation which has earned them repeat bookings at many prestigious venues including Kensington Palace, Hampton Court, The Gherkin and The Tower of London.

Berkeley Trio creates the perfect ambience for your church or civil wedding ceremony. They set the scene, from the moment your guests arrive through to the entrance of the bride, and the wedding party.

Their exclusive arrangements for flute, violin and cello make for the perfect background music for corporate drinks receptions and dinners. They create beautiful music to ensure that your guests receive a warm welcome and enjoy an atmospheric event, with great memories of a wonderful evening.

With a wealth of experience they will light up your occasion, playing well known classical music through to light jazz, show tunes and tangos.

From Classical...
The Four Seasons - Vivaldi
The Flower Duet - Delibes
Canon in D Johann - Pachelbel
O Mio Babbino Caro - Puccini
Water Music - Handel
The Nutcracker Suite - Tchaikovsky
Peer Gynt Suite - Grieg
Pavane - Faure
Swan Lake Suite - Tchaikovsky
Air on the 'G' String - Bach
Eine Kleine Nachtmusik - Mozart
The Arrival of the Queen of Sheba - Handel
Carmen Suite - Mendelssohn
Jesu Joy o Man's Desiring - Bach
Meditation - Massenet
Sheep May Safely Graze - Bach
Prince of Denmark - Jeremiah Clarke
Bridal Chorus - R Wagner
Wedding March - Mendelssohn
Prince of Denmarkís March
Allegro Brilliante - Mozart
London Trioís - Haydn
The Four Seasonís Winter - Vivaldi
Brandenburg Concerto No3
Carmen - Entracte
Cosi Mi Narri - Mozart
Chi Mai - Morricone
Gabrielís Oboe - Morricone
Cinema Paradiso Love Theme - Morricone
Visit to the Cinema - Morricone
To Timeless Classics...
Fly Me To The Moon - Howard
Moon River - Mancini
Top Hat White Tails/Anything Goes - Berlin/Porter
Autumn Leaves - Kosma
Mexican Hat Dance - Traditional
Cavatina (The Deer Hunter) - Myers
Ainít Misbehaviní - Waller
Bye Bye Blackbird - Dixon/Henderson
Charleston - Mack/Johnson
Take Five - Brubeck
Jalousie - Gade
La Cumparsita - Traditional
What a Wonderful World - Louis Armstrong
The Godfather - Rota
Annieís Song - Denver
Everything I do I do it for You - Brian Adams
All You Need is Love - McCartney
What a Difference a Day Made
Jeepers Creepers - Warren
Honeysuckle Rose - Fats Waller
Chasing Cars - Snow Patrol
Various Christmas Pieces
The Entertainer - Joplin
Anything Goes
To Broadway...
Tea For Two - Youmans
Smoke Gets In Your Eyes - Kern
West Side Story - Bernstein
Duke Ellington Medley - Ellington
My Fair Lady - Lerner/Lowe
Andrew Lloyd Webber Medley - Lloyd Webber
Gershwin Medley - Gershwin
Fiddler On The Roof Medley - Bock
Somewhere Over the Rainbow- Harold Allen
Travel
UK Nationwide | Europe | Worldwide
Kensington Palace
Hampton Court
Blenheim Palace
The V&A
The Tower of London
The Wallace Collection
The Gherkin
Make Enquiry for Berkeley Trio Now!