Spektrum Party Band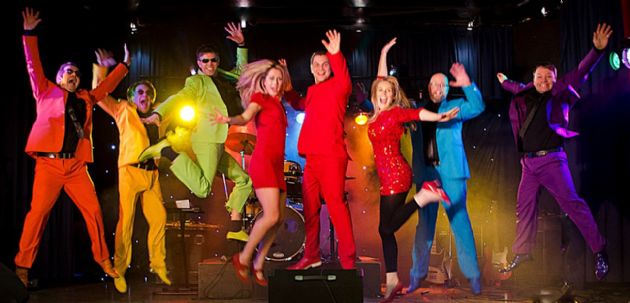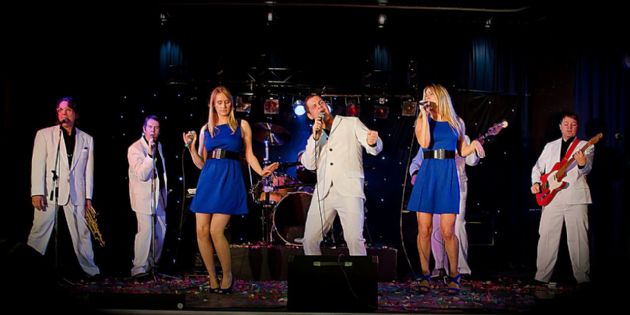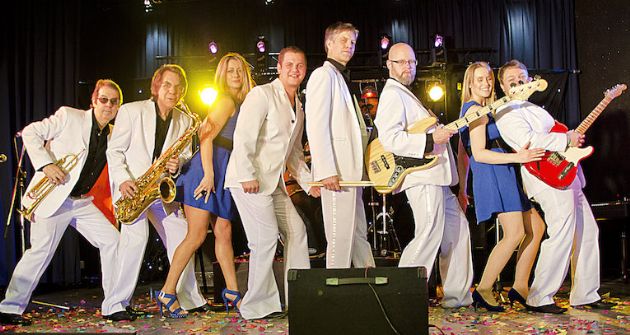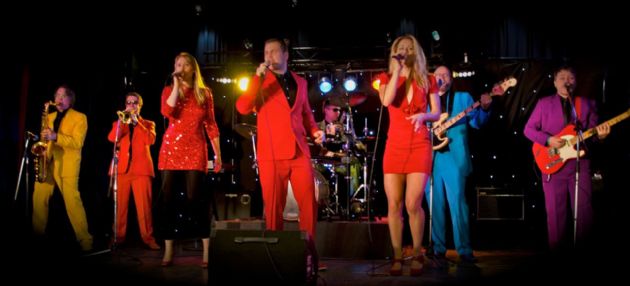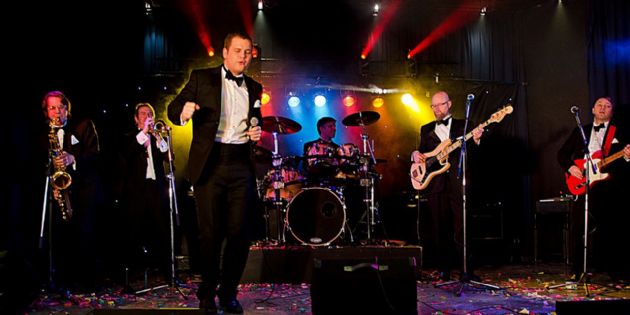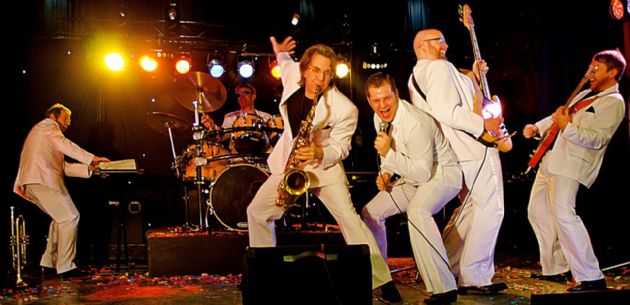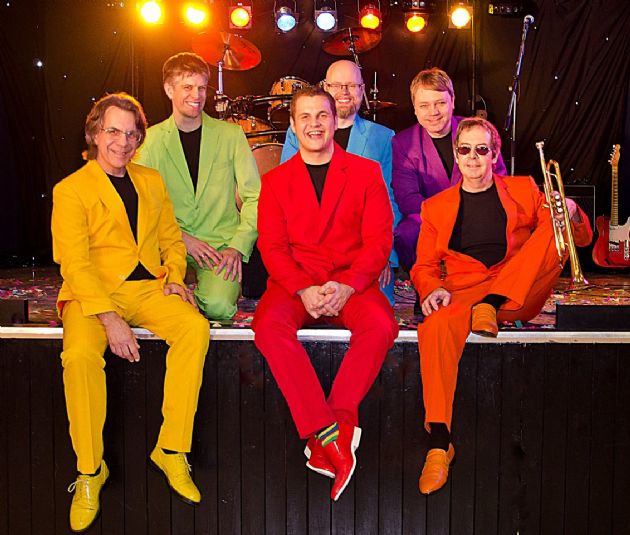 Spektrum Party Band
4 - 8 piece live Party Band
Available as 4-8 Piece Live Party Band
Hi Tech Quality Sound & Lighting
Ideal for Weddings, Events & Functions
Spetkrum Party Band are an energetic Party Band that perform to a very high standard. Available for Weddings and Events across the UK.

They put together a programme of great floor-filling songs, and perform them with a slickness and continuity factor that excites an audience, and keeps the dance floor packed. With ecstatic reaction after every song, this band know how to inspire an audience,and involve them, leaving them with no doubt that they had a brilliant
night to remember.

Totally self contained with high spec Sound System and amazing lighting...they also have a wide choice of stage costumes, including some really snazzy coloured suits... to match their name...Spektrum Party Band !

Honky Tonk Woman Alright Now (Free)
Satisfaction Living on a Prayer Simply the Best Smoke on the Water Summer of 69
Twist and Shout Hey Baby
Daytripper Is this the Way to Amorillo
Saw her standing there You Never Can Tell Baggy Trousers One Step Beyond Tequilla ( Faster & Faster )
I Feel Good Build Me Up Buttercup My Girl
Jailhouse Rock Midnight Hour
Johnny Be Good
Shakin All Over Sweet Soul Music
At the Hop Mustang Sally
Címon Everybody
Tutti Frutti Stand by Me
Great Balls of Fire Land of 1000 Dances
Twistin the Night away Soul Man
Reet Petite Stick Together
Do Ya Love Me
Three Steps to Heaven
Runaway
Runaround Sue
Everybody needs Somebody Love Machine
Stick Together
Gimme Some Lovin
Disco Inferno Superstition
Play that Funky Music Signed Sealed Delivered
Funky Town
Carwash
We are Family You Really Got Me Wish it could be Christmas Everyday Merry Christmas Everybody Ė Slade
Tiger Feet One Way or Another
Blockbuster
Jean Genie
I predict a Riot Valerie Rehab
These Boots are made for Walkin
Mercy Ė 3rd Degree Billie Jean
Teenage Kicks
Wonderful Tonight
She Said Ė Plan B
Your Sex is on Fire
Canít take my eyes off of you
Reet Petite
Let's Twist Again
Earth Angel
True Love Ways
A Little less conversation
Night fever
My Boy Lollipop
Crazy Little Thing Called Love
Angels
Moves Like Jagger
Forget You
Runaway Baby
Donít Stop Believin
Waterloo
Travel
UK Nationwide | Europe | Worldwide
Reviews of Spektrum Party Band
Make Enquiry for Spektrum Party Band Now!