Lost in the 80s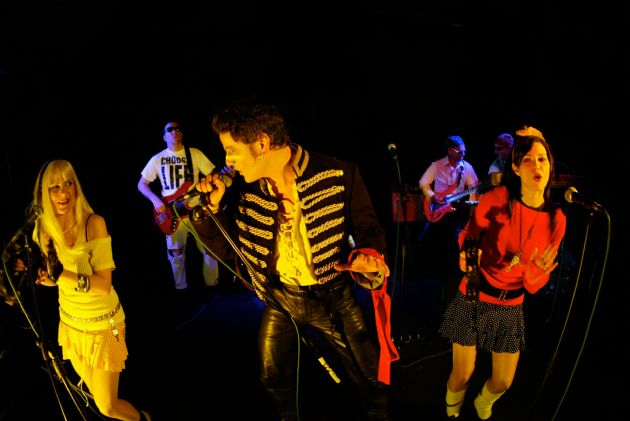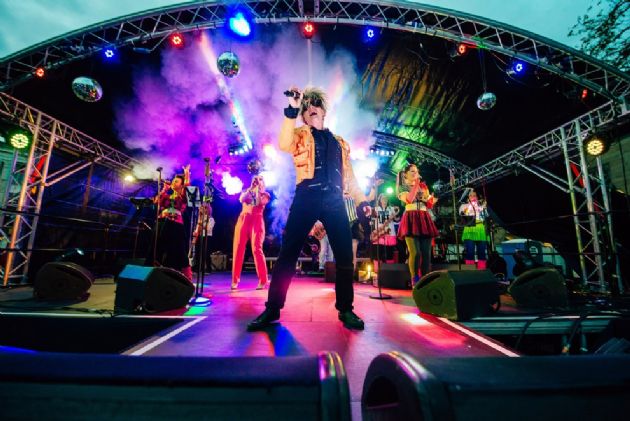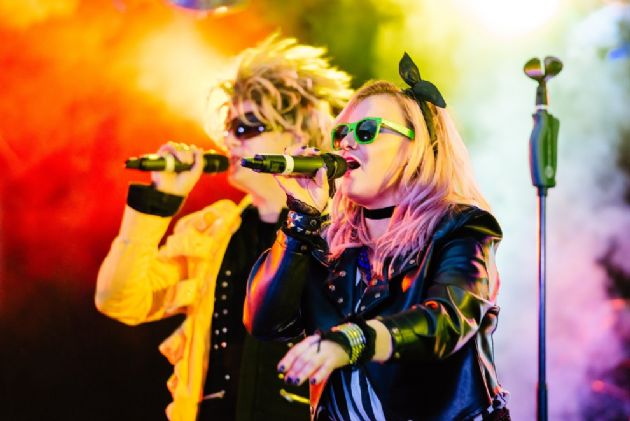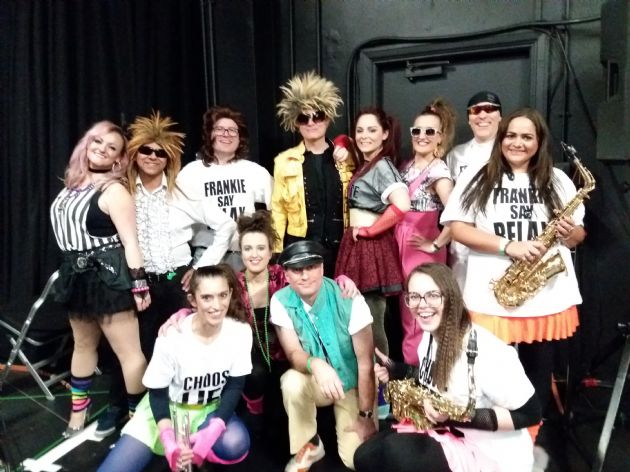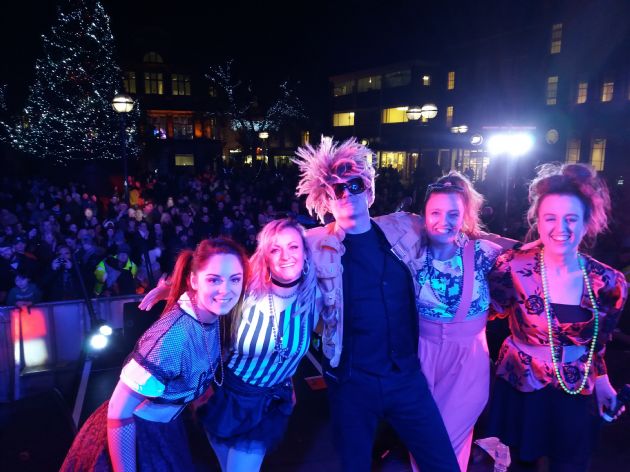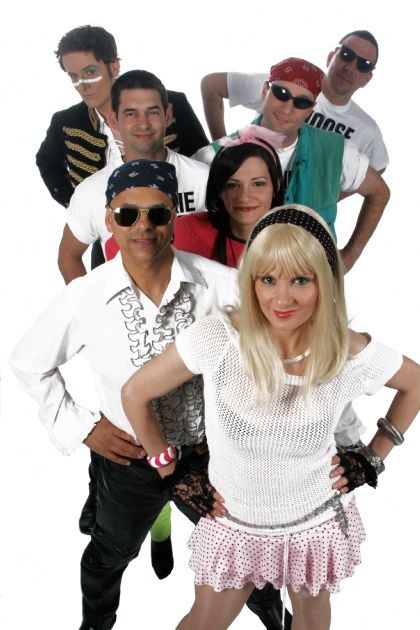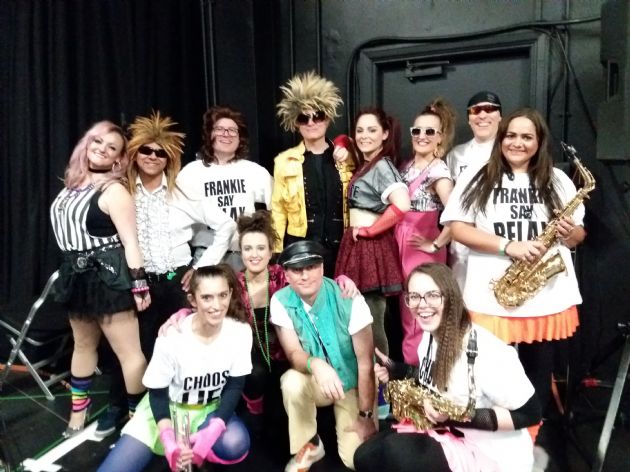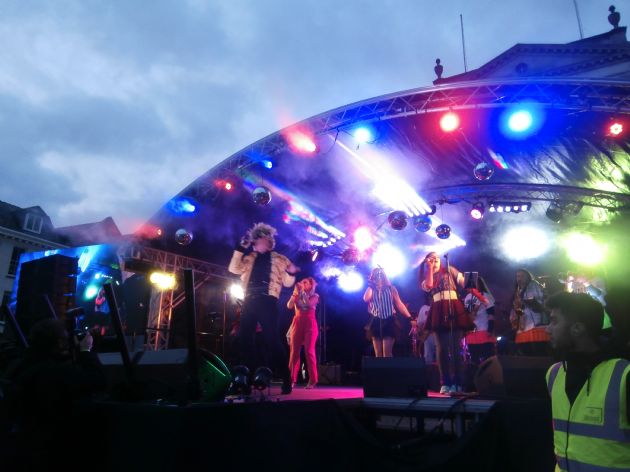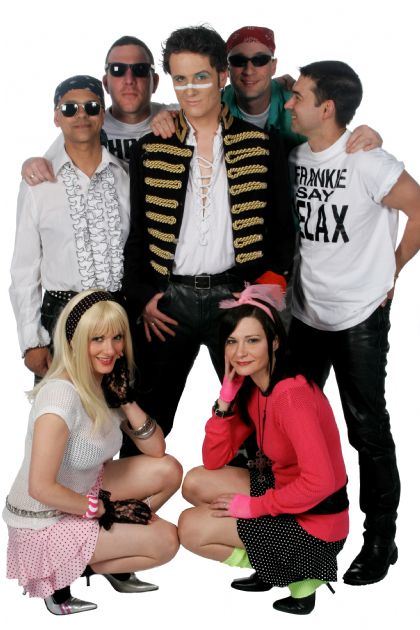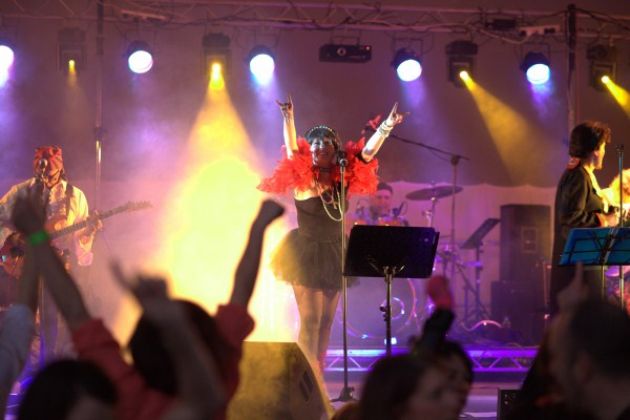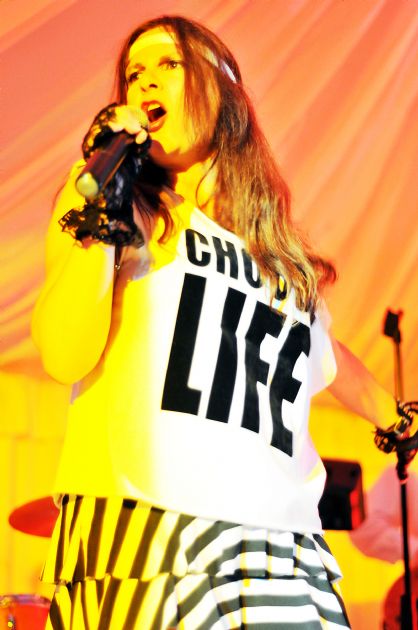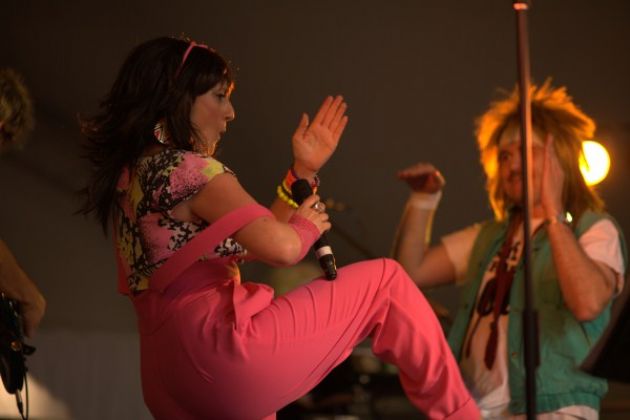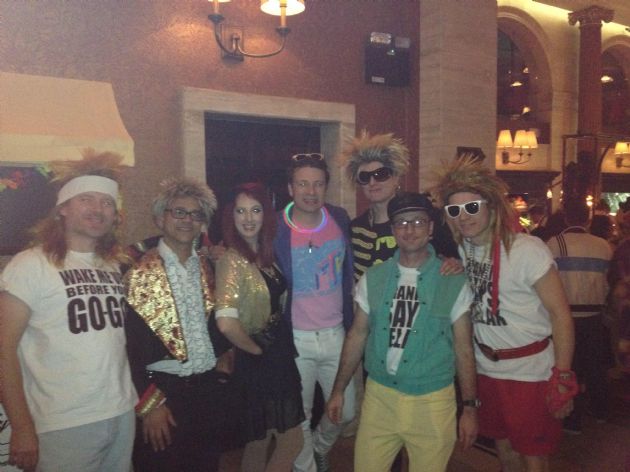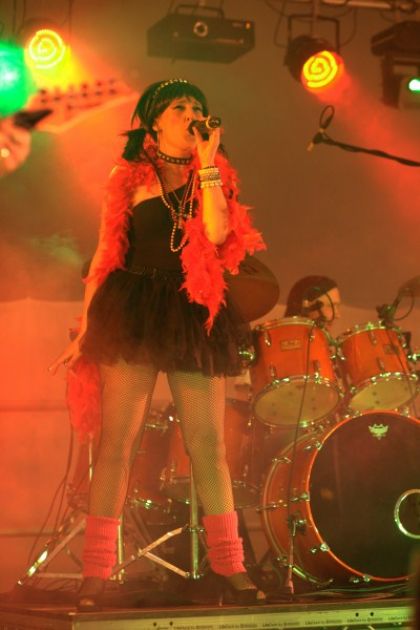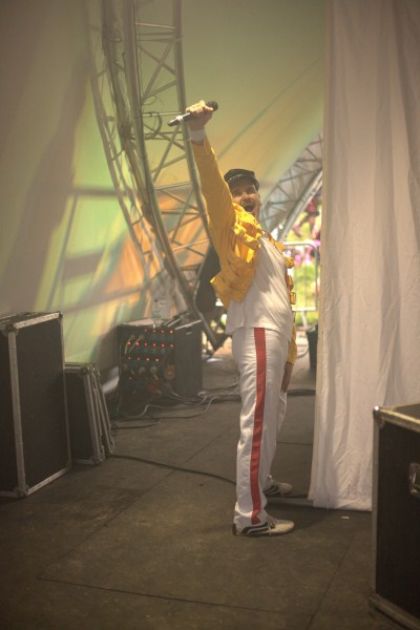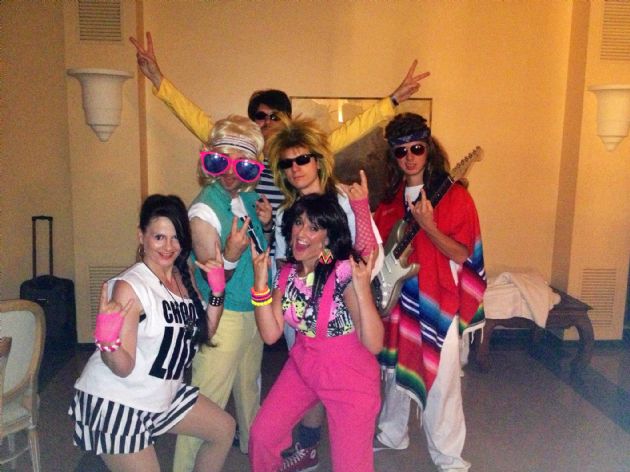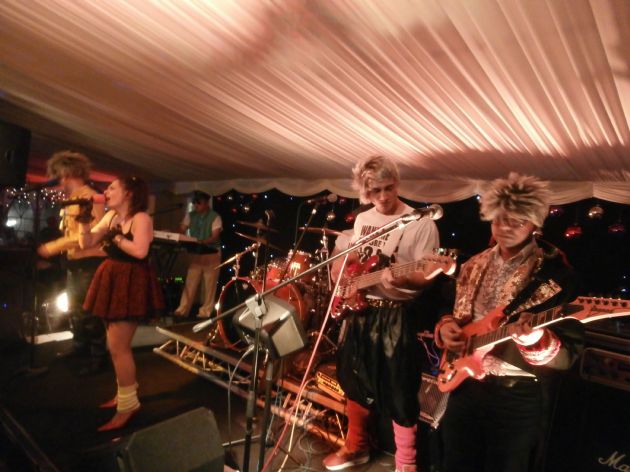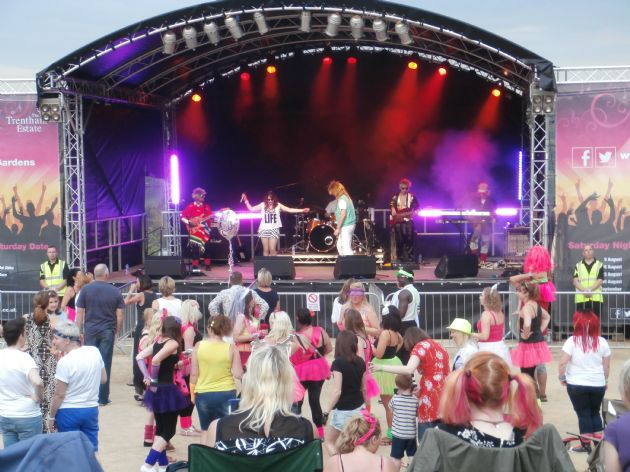 Lost in the 80s
6 piece 80s tribute Band
Perfect for Parties, Weddings, Functions and Events
Highly recommended
70s Show also Available
DJ & Disco Service available
Full Public Liability & PAT Testing
Available Uk Nationwide
Are you a child of the 80's? Remember going to see 'Dirty Dancing' or 'Back To The Future'? Lost in the 80's are a live (and very lively) band, all dressed in completely over-the-top 1980's costumes who will take you right back to those times.

They play all the great 1980's party songs from Wham, Madonna, Duran Duran, Cyndie Lauper, Kylie, Madness, Bananarama, Culture Club, Dexy's Midnight Runners, Toni Basil, Kim Wilde, Soft Cell, Katrina & The Waves, Dead Or Alive, Human League and lots more besides.
This band are also proud to play the songs that other bands will not touch with a proverbial bargepole, although 'I Won't Let The Sun Go Down On Me' and 'Fame' always go down like a (another proverbial) house on fire.......Dare we mention 'Making Your Mind Up' or 'Especially For You'? Maybe not, but they'll play them anyway and get you waving your hands in the air and singing along as well!

Here's a list of stuff that you may want to bring along to a gig:
Leggings.
Big, big hair. And then make it even bigger.
Shoulder pads (as large as possible).
Too much make-up. Even more for the men.
Jacket with rolled-up sleeves and a t-shirt underneath.
Teenage Mutant Ninja Turtles outfit. What do you mean, you've thrown it away?!
....oh, and don't forget your boogie shoes.
1999 - Prince
Ant Music - Adam & The Ants
Baggy Trousers - Madness
Borderline - Madonna
Cherish - Madonna
Come On Eileen - Dexy's Midnight Runners
Crazy For You - Madonna
Crazy Little Thing Called Love - Queen
Do You Really Want To Hurt Me - Culture Club
Don't Stop Me Now - Queen
Don't You Want Me - Human League
Down Under - Men At Work
Dress You Up - Madonna
Endless Love - Lionel Richie & Diana Ross
Especially For You - Kylie & Jason
Every Breath You Take - Police
Express Yourself - Madonna
Eye Of The Tiger intro only
Fame - Irene Cara
Final Countdown intro only
Freedom - Wham
Ghostbusters - Ray Parker Jnr
Girls Just Wanna Have Fun - Cyndie Lauper
Grange Hill Theme Tune
Hey Mickey - Toni Basil
Holiday - Madonna
House Of Fun - Madness
I Should Be So Lucky - Kylie Minogue
I Think We're Alone Now - Tiffany
I Won't Let The Sun Go Down On Me - Nik Kershaw
I'm So Excited - Pointer Sisters
I'm Your Man - Wham
Islands In The Stream - Kenny Rogers & Dolly Parton
Into The Groove - Madonna
It's Raining Men - Weather Girls
I Would Walk 500 Miles - Proclaimers
Karma Chameleon - Culture Club
Kids In America - Kim Wilde
Like A Prayer - Madonna
Like A Virgin - Madonna
Livin' On A Prayer - Bon Jovi
Love Shack - B52s
Making Your Mind Up - Bucks Fizz
Material Girl - Madonna
Nine To Five - Dolly Parton
Papa Don't Preach - Madonna
Prince Charming - Adam & The Ants
Reflex - Duran Duran
Relax - Frankie Goes To Hollywood
Rio - Duran Duran
Somebody Else's Guy - Jocelyn Brown
Stand & Deliver - Adam & The Ants
Summer of '69 - Bryan Adams
Tainted Love - Soft Cell
Take On Me - A-Ha
True Blue - Madonna
Two Tribes - Frankie Goes To Hollywood
True - Spandau Ballet
Venus - Bananarama
Video Killed The Radio Star - Buggles
Vienna - Ultravox
Vogue - Madonna
Wake Me Up Before You Go-Go - Wham
Walking On Sunshine - Katrina & The Waves
White Wedding - Billy Idol
Word Up - Cameo
You Spin Me Round - Dead Or Alive
Travel
UK Nationwide | Europe | Worldwide
Private Parties
Weddings
Birthdays
Hotels
Theme nights
Corporate Events
And many many more
Reviews of Lost in the 80s
Make Enquiry for Lost in the 80s Now!