Leanne - Solo Pianist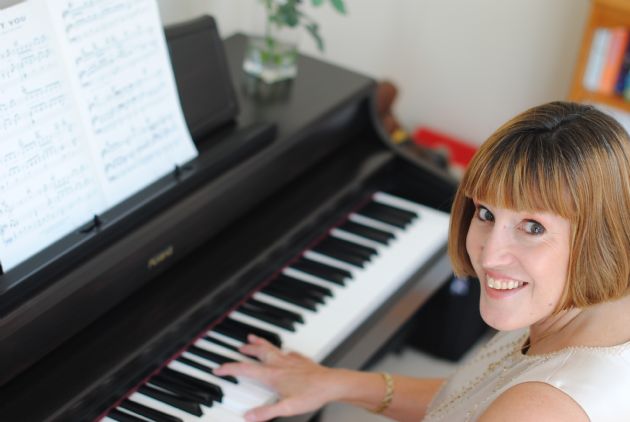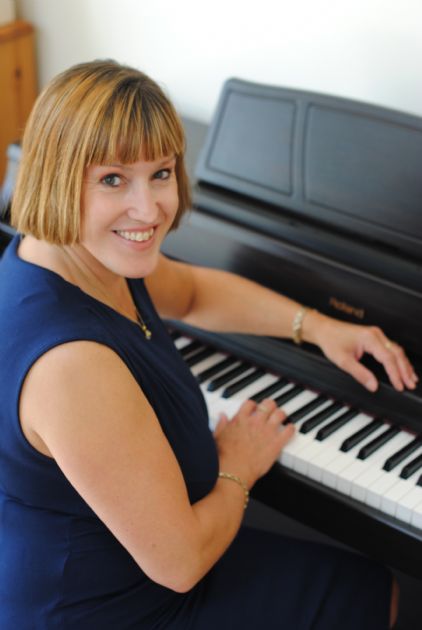 Leanne - Solo Pianist
Superb Solo Pianist
Perfect for Weddings, Events & Parties
Highly Recommended
Full Public Liability and PAT Testing
Available UK Nationwide
Leanne is an accomplished pianist, with over 20 years of performing and teaching experience. She studied music at Sheffield University and then at Homerton College, Cambridge University, before teaching in the secondary sector as a Head of Music and Creative Arts.

As a pianist, Leanne is available for weddings, parties, drinks receptions and corporate functions, and plays a wide range of popular, jazz and classical standards to suit your function. Leanne plays on a self-contained Roland stage piano.

Air from The Water Music- Handel
Air on the G String-Bach
Alleluia- Mozart
All Through the Night- Welsh Traditional
Arioso- Bach
Auld Land Syne
Ave Maria- Gounod
Ave Maria- Schubert
Barcarolle- Offenbach
Berceuse- Faure
Bourree- Handel
Bridal March- Wagner
Chanson de Matin-Elgar
Canon- Pachelbel
Chorus of the Hebrew Slaves- Verdi
Clarinet Concerto-Theme- Mozart
Coppelia- Waltz- Delibes
Deep River- American Spiritual
Eine Kleine Nachtmusik- Mozart
English Country Garden
Evening Prayer- Humperdink
Gymnopedie- Satie
Hornpipe- from theWater Music- Handel
Humoreske- Dvorak
I Vow to Thee My Country- Holst
Jerusalem- Parry
La Donna e Mobile- Verdi
Largo- Handel
Londonderry Air- (Danny Boy)
Love's Dream After the Ball
Love Me Tender- E Presley
Meditation-Massenet
Minuet and Trio-Bocherinni
Morning- Grieg
Nimrod from "Enigma Variations"- Elgar
Nocturne- Borodin
O For the Wings of a Dove- Mendlessohn
O My Beloved Father- Puccini
On The Wings of Song- Mendelssohn
Pathetique Sonata Mvmt 2-Beethoven
Pavane- Faure
Pie Jesu- Requiem- Faure
Romeo and Juliet Theme- Tchaikovsky
Sheep May Safely Graze- Bach
Swan Lake- Waltz- Tchaikovsky
The Four Seasons- Spring and
Autumn- Vivaldi
The Harmonious Blacksmith- Handel
The Swan- Saint-Saens
Theme from Piano Concerto No 21, second movmt-Mozart
To a Wild Rose- McDowell
Trumpet Voluntary (Prince of Denmark's March)- Clarke
Wedding March- Mendlessohn
Wher'er You Walk-Handel
A Foggy Day- Gershwin
Ain't Misbehavin'
All the Way- Cahn/ Heusen
Angels- Robbie Williams
As Time Goes By- Herman Hupfield
Back for Good- Gary Barlow
Bethena- Scott Joplin
Candle in the Wind- Elton John
Careless Whisper- G Michael
Chasing Pavements- Adele
Close To You
Da Do Ron Ron- P Spector
Daniel- Elton John
Elite Syncopations- Scott Joplin
Eternal Flame- Steinberg
Fly Me To the Moon- Frank Sinatra
For Once in my life- Miller
Goodbye to Love- Carpenter
Heal the World- Michael Jackson
Hey, Jude- Lennon/McCartney
I Can't Help Falling in Love With You- Weiss
I Guess That's Why They Call it the Blues- B Taupin/ E John
I'm Beginning to See The Light
I Only Have Eyes for You- Warren
It Was a Very Good Year- Ervin Drake
I Will- Lennon/McCartney
I Will Always Love You- Parton
Lady in Red- de Burgh
Let It Be- Lennon/McCartney
Let's Call the Whole thing Off- Gershwin
Love Is a Many Splendored Thing- Webster
Love Is Here to Stay- Gershwin
Love Makes the World Go Round- The Jets
Magnetic Rag- Scott Joplin
Make You Feel my Love- B Dylan
Michelle- Lennon/ McCartney
Moonglow- Irving Mills
More Than I Can Say- Curtis
My Funny Valentine- Richard Rodgers
My Way- Paul Anka
New Rag- Scott Joplin
New York, New York- Kander
One for my Baby- J Mercer
One Moment in Time- Hammond/Bettis
On the Sunny Side of the Street- D Fields
Pennies from Heaven- Arthur Johnston
Pineapple Rag- Scott Joplin
Ragtime Dance- Scott Joplin
Sentimental Journey- Brown, Green, Homer
Set Fire to the Rain- Adele
Since I Don't Have You- Lennie Martin
Somebody Loves Me- Gershwin
Someone Like You- Adele
Someone to Watch over Me- Gershwin
Something- G Harrison
Something Stupid- Park
Sometimes When We Touch- Hill/Mann
Somewhere My Love (Lara's Theme)- Webster
Stardust- Hoagy Carmichael
Strangers in the Night- Singleton
S'Wonderful- Gershwin
Take Five- Dave Brubeck
Take My Breath Away- Whitlock/Moroder
The Entertainer- Scott Joplin
The Power of Love
The Way You Look Tonight- Jerome Kern
The Wind Beneath My Wings- Henley/Silbar
They Can't Take That Away From Me- Gershwin
Three Times a Lady- L Ritchie
Unchained Melody- North
Up Where We Belong- Nitzsche
When I'm Sixty Four- Lennon/ McCartney
Where Do I Begin? (Theme from Love Story)- Lai/Sigman
With A Little Help from my Friends- Lennon/ McCartney
Without You- Ham and Evans
Woman- Lennon
Yellow Brick Road- Elton John
You Don't Have to Say You Love Me- Pallavicini
Young at Heart- Richards
Your Song- Elton John
Show Tunes:
As Long As He Needs Me- L Bart
Bidin' My Time- Gershwin
Can;t Help Lovin' Dat Man- Kern
Castle on a Cloud- Boubil/Schonberg
Close Every Door- Lloyd Webber
Embraceable You- Gershwin
I Dreamed a Dream- Boubil/Schonberg
I Don't Know How to Love him- Lloyd-Webber
Master of the House- Boubil/Schonberg
Memory- Lloyd-Webber
Nice Work If You Can Get It- Gershwin
Over The Rainbow
People Will Say We're in Love- Rogers/Hammerstein
Sunrise, Sunset- Harnick/Bock
The Man I Love- Gershwin
The Perfect Year- Lloyd Webber
Film and TV:
But Not For Me- George Gershwin
Everything I Do, (I Do it for You)- B Adams
Falling in Love Again- Hollander/Lerner
How Deep is your Love?- Gibb
I Got Rhythm- Gershwin
Love Is All Around- R Presley
Moon River- Mancini
Pride and Prejudice Theme- Carl Davis
Raindrops Keep Falling on my Head
Speak Softly, My Love
Travel
UK Nationwide & Worldwide
Reviews of Leanne - Solo Pianist
Make Enquiry for Leanne - Solo Pianist Now!