Hi!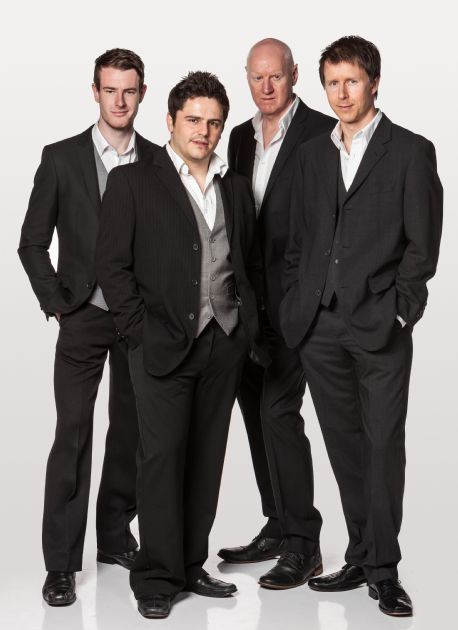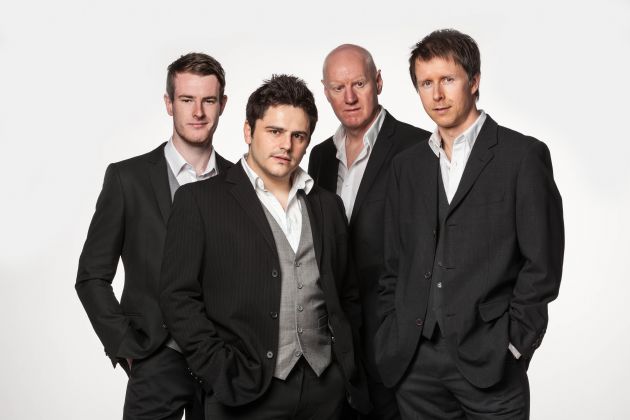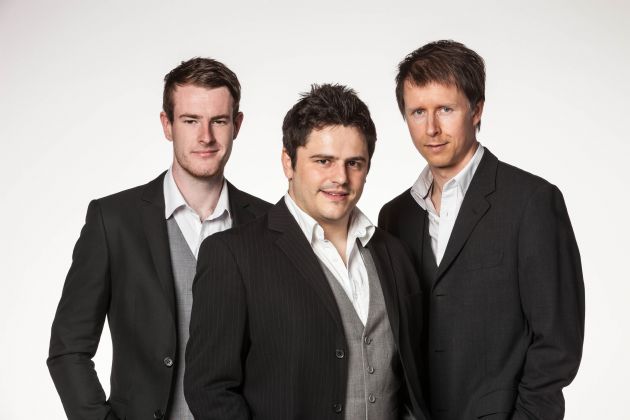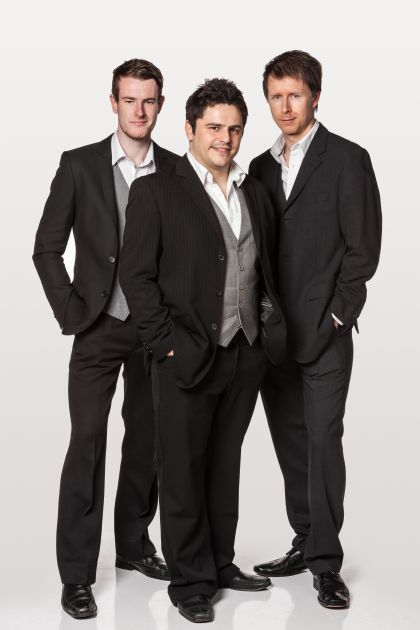 Hi!
3, 4 or 5 piece live function band
Highly Recommended
Viewed & Approved
UK Nationwide
Hi! are the UK's premiere corporate, wedding and party band. They are guaranteed to get your special event going with a bang.

For your special event, Hi! are the perfect choice!

Hi! also offer an acoustic/chill out set for a more relaxed vibe for your event as an alternative to or as an addition to the full show.

We are experts at fitting in and can be as loud or quiet as you and your guests desire. By using electronic drums if needed, we can play anywhere from a whisper to what we like to call "the full earth, wind and fire"

The members of Hi! have played with the biggest names in music and showbiz, (if we told you we'd have to kill you) but safe to say that you may very well have seen them on TV in the background behind some of your favourite artists.

As Hi! they have played countless weddings, parties and corporate events for ecstatic clients all over the world.

Hi! will play a mixture of hits from the classics right up to the chart hits of today. They are constantly refining their set to include even more of the best songs for your special event.

Hi! will be dressed appropriately for your special occasion and are as comfortable and good looking in tuxedos or jeans.

Hi! can play background music through their high quality sound system when they are not on stage performing. Alternatively we offer a DJ service for the times when the band is not playing.

The DJ service is the same high quality as hiring a separate dj but at the fraction of the cost.

Hi! pride themselves on satisfying their clients and are ultra flexible with their show and setup timings for our valued clients.

If your event is to be held in a very large venue, we can put on a larger show with extra lights, dancers and a bigger sound system. Whatever you need, we can provide.




60's
Hey Jude – The Beatles
Hello Goodbye – The Beatles
You Really got me – The Kinks
Waterloo Sunset – The Kinks
Pretty Woman – Roy Orbison
I'm a believer - The Monkees
I'm the urban spacemen – The Bonzo dog doo dah band
Brown eyed girl – Van Morrison
He ain't heavy (he's my brother) – The Hollies
Happy Together – The Turtles
Runaway – Del Shanon
Dock of the bay – Otis Reading
Hi Ho silver lining – Jeff Beck
Green green grasss of home – Tom Jones
70's
Delilah – Alex Harvey/Tom Jones
In the summertime – Mungo Jerry
My Sharona – The Knack
Come up and see me – Steve Harley and Cockney Rebel
Dreadlock holiday – 10cc
Listen to the music – Doobie Brothers
Hit me with your rhythm stick – Ian Dury and the blockheads
Jet – Wings
American Pie – Don Mclean
Tiger Feet – Mud
Cool for cats – Squeeze
Love is the drug – Roxy music
Stuck in the middle – Stealers Wheel
Rhinestone Cowboy – Glenn Campbell
80's
Take on me – A-Ha
Sun always shines on tv - A-Ha
We built this city – Starship
Faith – George Michael
500 miles – The Proclaimers
Raspberry Beret – Prince
Addicted to love – Robert Palmer
Come on Eileen – Dexy's midnight runners
Power of love – Huey lewis and the news (back to the future)
Footloose – Kenny Logins
Together in Electric Dreams – Giorgio Moroder and Phil Oakey
Land down under – Men at work
Call me Al – Paul Simon
Ghostbusters – Ray Parker jr
Girls on Film – Duran Duran
Walk like an Egyptian – The Bangles
90's
Any Oasis song (1 week notice)
Wonderwall - Oasis
Birdhouse in your soul – They might be Giants
Two princes – The Spin Doctors
Video killed the radio star – Presidents of the USA
Girls and Boys – Blur
Last to know – Del Amitri
Save Tonight – Eagle eye Cherry
Sit down – James
Buddy Holly - Weezer
Babylon – David Gray
Mr jones and me – Counting Crows
Modern
Mirrors – Justin Timberlake
Locked out of Heaven – Bruno Mars
I gotta feelin – Black eyed peas
Teenage Dirtbag – Wheatus
Pretty fly (for a white guy) – Offspring
Little Respect – Wheatus
Mr Brightside – The Killers
Bohemian like you – Dandy Warhols
Rule the World – Take that
Whistle for the choir – The Fratellis
Hey Ya – Outkast
Sex on fire – Kings of Leon
Love it when you call – the feeling
Fill my little world – the feeling
Have a nice day – Stereophonics
Yellow – coldplay
Hey soul sister – Train
I'm Yours – Jason Mraz
Run – Snow Patrol
Tribute – Tenacious D
Just Dance – Lady Gaga
Live dance set (4 Piece only)
Music sounds better with you – Stardust
Harder Better Faster Stronger – Daft Punk
Digital love – Daft Punk
Get Lucky – Daft Punk
And many more
Travel
UK Nationwide & Worldwide
Make Enquiry for Hi! Now!