Lizz - Solo Violinist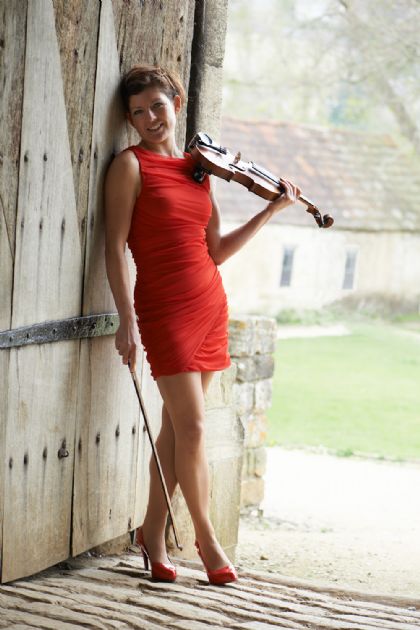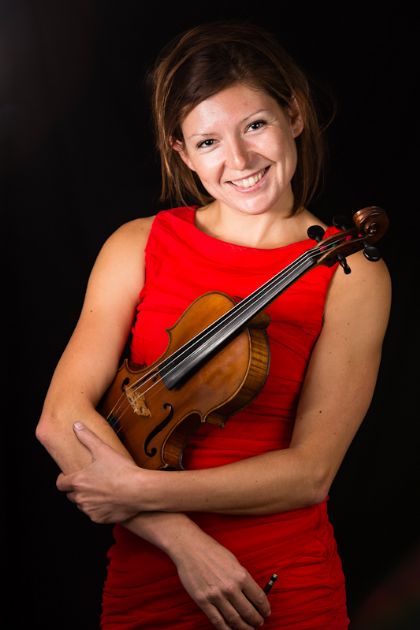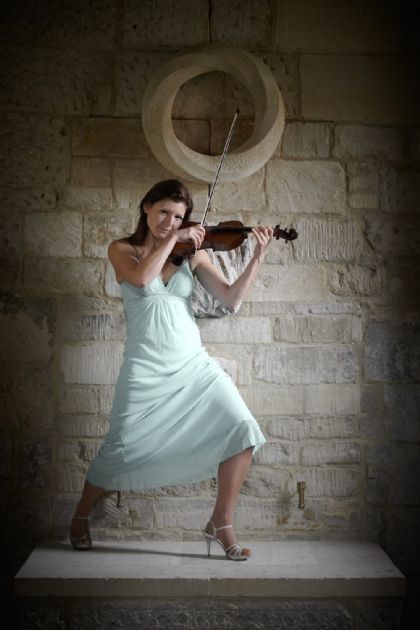 Lizz - Solo Violinist
Solo Violinist
Highly Recommended
Viewed & Approved
UK Nationwide
A Solo Violin adds a sophisticated touch to your special occasion...

Atmospheric music for wedding receptions, parties and corporate functions. Elegant performances for wedding ceremonies.

Acoustic or Electric violin, with or without backing.

Intimate to grand events individually catered for.

· aint' no sunshine when she's gone
· as time goes by
· at last
· autumn leaves
· beyond the sea
· blue bossa
· blue moon
· cantaloupe Island
· corcovado
· crazy
· cry me a river
· danny boy
· dark eyes
· embraceable you
· every time we say goodbye
· feeling good
· fly me to the moon
· girl from ipanema
· here's that rainy day
· house of the rising sun
· i got rhythm
· I'll string along with you
· Let there be love
· Lullaby of birdland
· makin' whoopee
· misty
· moon river
· my baby just cares for me
· my funny valentine
· nauges
· night and day
· satin doll
· somewhere over the rainbow
· stella by starlight
· stormy weather
· summer time
· sweet Georgia Brown
· take 5
· the man i love
· under my skin
· what a wonderful world
· when i fall in love
· will you still love me tomorrow
· beautiful day (U2)
· bitter sweet symphony (The Verve)
· can you feel the love tonight (Elton John)
· chasing cars (Snow patrol)
· come away with me (Norah Jones)
· crazy little thing called love (Queen)
· desperado (Eagles)
· Don't stop me now (Queen)
· hero (Enrique Iglesias)
· Endless love (Diana Ross/Lionel Richie)
· everything i do, i do it for you (Brian Adams)
· fields of gold (Sting)
· have i told you lately (Van Morrrison / Rod Stuart)
· high (James Blunt)
· I'm with you (Avril Lavigne)
· Iris (googoo dolls)
· moon dance (Van Morrison)
· roxanne (Tango from Moulin Rouge)
· skyfall (Adele)
· something stupid (Frank Sinatra / Robbie Williams)
· sway (Dean Martin / Michael Buble)
· viva la vida (Coldplay)
· when you say nothing at all (Boyzone)
· you raise me up (Secret Garden / Westlife
· you'll never walk alone (Liverpool's song)
· amazing grace
· cavatina (deer hunter theme)
· czardas (Monti)
· english country garden
· greensleeves
· Habinera
· jalousie
· lets do it
· lets face the music and dance
· libertango
· mexican hat dance
· pokareare ana
· she
· someone to watch over me
· swanee
· the godfather theme
· we have all the time in the world
· when Irish eyes are smiling
· a moment like this (Leona Lewis)
· all you need is love (Beatles)
· annie's song (John Denver)
· angels (Robbie Williams)
· chi Mai (Ennio Morricone)
· close to you (Carpenters)
· days (The Kinks)
· dances with wolves (John Barry)
· deliver me (The Beloved / Sarah Brightman)
· elenor rigby (Beatles)
· evergreen (Barbara Streisand)
· from this moment on (Shania Twain)
· grow old with you (wedding singer)
· here comes the sun (Beatles)
· hey jude (Beatles)
· i can't help falling in love with you (Elvis Presley)
· i'm on the top of the world (Carpenters)
· imagine (Beatles)
· in my life (Beatles)
· It's always better when we're together (Jack Johnson)
· Lady in red (Chris de burgh)
· let it be (Beatles)
· music of the night (Phantom of the Opera)
· my girl (Smokey Robinson)
· my guy (Smokey Robinson)
· my heart will go on – titanic theme tune (Celine Dion)
· northern sky (Nick Drake)
· norwegian wood (Beatles)
· one day like this (Elbow)
· perfect day (Lou Reed)
· show me heaven (Maria McKee)
· somewhere (Barbra Streisand)
· the kiss (last of the Mohicans)
· the right man (Christina Aguilera)
· toss the feathers (Corrs)
· when i'm 64 (Beatles)
· when you say nothing at all (Ronan Keating)
· who knows where the time goes (Sandy Denny)
· world in Union (rugby world cup)
· yesterday (Beatles)
· you look wonderful tonight (Van Morrison)
· zootsuit riot (Cherry Popping Daddy's)
· air on a g string – bach
· allegro (from water music)- handel
· ashokan farewell - Ungar
· ave maria – Schubert
· ave maria – Bach/Gounod
· brandenburg concerto no. 3 – bach
· canon - pachelbel
· cello suite no 1 – Bach
· chanson de matin – elgar
· chanson boheme (carmen) - Bizet
· country club rag – joplin
· dance of the snowman - blake
· eine kleine nacht musik – mozart
· entrance of the queen of sheba - handel
· entertainer – Joplin
· funiculi funicula – (Denza)
· gabriel's oboe - morricone
· harvest home (from autumn) – vivaldi
· humoreske – dvorak
· jesu, joy of man's desiring – bach
· lark ascending – Vaughan Williams
· largo (from winter) – vivaldi
· loure – bach
· meditation - massenet
· minuet & trio – boccherini
· morning – grieg
· nimrod (enigma cariations) - Elgar
· sole mio - capua
· oh for the wings of a dove – Mendelssohn
· oh! mio babbino caro - puccini
· pavane - faure
· salut d'amour – elgar
· serenade – haydn
· spring - vivaldi
· the blue danube - strauss
· hornpipe - handel
· romance Op 50 - Beethoven
· traumerei – Schumann
· trumpet tune – purcell
· trumpet voluntary – clarke
· upstairs downstairs – faris
· waltz of the flowers - tchaikovsky
· water music (air) – Handel
· wedding march – mendelssohn
· wedding march (here comes the bride) – wagner
· william tell overture - rossini
Travel
UK Nationwide & Worldwide
• Bath Abbey
Bath
• Burgess Salmon
Bristol
• Chatsworth House
Sheffield
• Chef & Brewer group
UK
• Cunard cruise ships
QM2 QV
• Forum
Bath
• Glastonbury Festival
Somerset
• MOD
Chippenham
• RAF
Lyneham
• Seabourn cruise ships
• Silversea cruise ships
• St Georges
Bristol
• Womad Festival
Somerset
Reviews of Lizz - Solo Violinist
Venessa and Elie ,Luton Hoo, London 16th August

'I just wanted to say thank you for playing at our wedding on the 16th August 2013. You were amazing and play so beautifully. I really enjoyed watching you on the terrace as we were having our photos done and love the way that you are not shy to move around and have fun with the guests. All our guests have commented on how great you were. You made everything so easy for us from start to finish and it wouldn't have been the same without you. Thank you so much.'

---

Paul & Emma, Orchard Leigh, Frome 12th October

'My I say you were absolutely fantastic during the wedding day and everyone has mentioned to us how perfect you were. You really added a special touch to the wedding and hearing you play was amazing. It's exactly how we wanted. Thank you so much again I really hope we cross paths again so we can hear you play.'

---

Jim and Judy Speed Voices for Hospices concert, Assembly Hall, Melksham, 12th November

'We are writing to thank you for your part in making our concert a huge success. Lizz you are a firm favourite having appeared in three of the four concerts in Melksham and you only need to go on stage and smile you immediately melt the hearts of all of the men in the audience. Our concert being different than the others with it's golden theme the addition of Winkie with the piano accordion Gitane created a romantic Parisian sound right for the occasion..'

---
Make Enquiry for Lizz - Solo Violinist Now!