Divas by Donna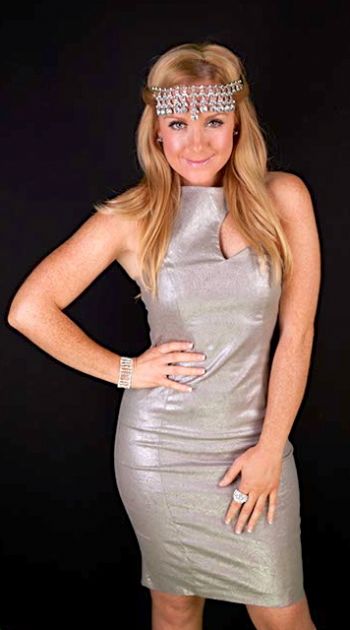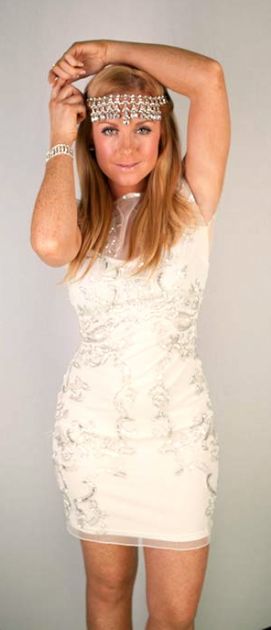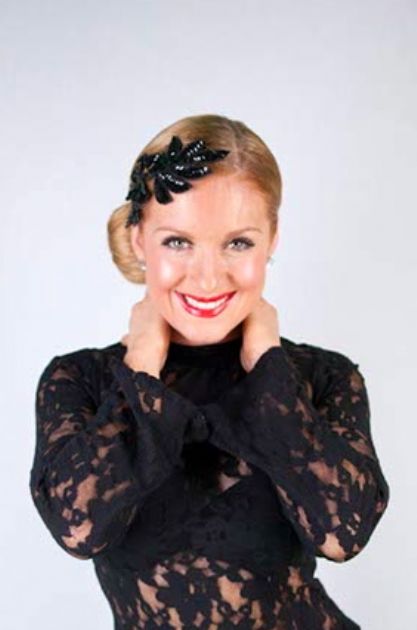 Divas by Donna
Diva tribute to the Female Greats
Highly Recommended
Viewed & Approved
UK Nationwide
Aguilera, Aretha Franklin, Celine Dion, Shirley Bassey, Diana Ross, Kylie, Rihanna, Alicia Keys, Whitney Houston, Madonna, Jessie J, Winehouse and many more - Donna has all of the Female Vocal Greats covered in her Diva's show.

Featuring outstanding vocal performances and real stage presence, this is show is sure to delight audiences of all ages.

With 12 years professional experience, Donna has has enthralled audiences across the globe, including the United States, the Middle East, and the Beautiful Azura Cruise Ship for Carnival Cruises.

In 2010 Donna was the winner of "IDOL 8" and 2009 became the winner of " SEARCH FOR A STAR″, both prestigious singing competitions.

Donna currently works as the UK's No 1 Tribute to Jessie J, voted by the National Tribute awards and the Agents Association! and appeared on MTV 2 and E4 in 2012.

Donna continues to deliver breath-taking entertainment and performance. This coupled with her ability to put real emotion into her singing, make her the outstanding and award-winning singer for any event.



A Natural Woman – Aretha Franklin
A Thousand Miles – Vanessa Carlton
A Woman's Worth – Alicia Keys
Ave Maria – Beyonce
All That Jazz – Chicago
All night long – Alexandra Burke
All the lovers – Kylie
Alone – Heart
Aint No Other Man – Christina Aguilera
Big Spender – Shirley Bassey
Blame It On The Boogie – Jackson 5
Bleeding Love – Leona Lewis
Born To Try – Delta Goodrem
Born This Way – Lady Gaga
But i am a good girl – Christina Aguilera
Beautiful – Christina Aguilera
Baby Love – The Supremes
Black Velvet – Alannah Miles
Broken Hearted Girl – Beyonce
Bad Boys – Alexandra Burke
Broken Heels – Alexandra Burke
Better The Devil You Know – Kylie
Be my baby – The Ronettes
Chain Reaction – The Supremes
Complicated – Avril Lavigne
Crazy Chick – Charlotte Church
California Dreamin – The Mamas and the Papas
Cant Get You Out Of My Head – Kylie
Crazy – Patsy Cline
Call Me – Blondie
Chocolate – Kylie
Come Into My World – Kylie
Cell Block Tango – Chicago
Doesn't mean anything – Alicia Keys
Diamonds are a girls best friend – Moulin Rouge
Dancing Queen – Abba
Don't Know Why – Norah Jones
Don't Stop The Music – Rihanna
Dancing In The Street – Martha and the Vandellas
Disturbia – Rihanna
Do You Love Me – The Contours
Do it like a dude – Jessie j
Endless Love – Diana Ross/Lionel Richie
Empire State Of Mind – Alicia Keys
EveryTime – Britney Spears
Evacuate The Dancefloor – Cascada
Especially for you – Kylie/Jason
Eternal Flame – The Bangles
Edge of glory – lady gaga
Forever is over - The Saturdays
Firework – Katy Perry
Feelin Good – Pussycat Dolls
Fallin – Alicia Keys
Fighter – Christina Aguilera
Fields Of Gold – Eva Cassidy
Fell In Love With a Boy – Joss Stone
Fame – Fame
Fever – Shirley Bassey
Forget you – Cee lo Green
Grenade – bruno mars
Greatest Love Of all – Whitney Houston
Gimme Gimme Gimme – Abba
Girls – Sugababes
Get The Party Started – Pink
Get Here – Ollita Adams
Hopelessly Devoted To You – Olivia Newton John
Hotstuff – Donna Summer
How Do I Live – Leann Rimes
Hot And Cold – Katy Perry
Hallelujah – Alexandra Burke
Halo – Beyonce
Hero – Mariah Carey
Heaven – DJ Sammy
Happiness – Alexis Jordon
I'll Fly Away – Nicole Kidman
In Your Eyes – Kylie
I Will Survive – Gloria Gaynor
Ironic – Alanis Morissette
If I Aint Got You – Alicia Keys
I kissed A girl – Katy Perry
In My Arms – Kylie
I love Rock And Roll – Britney Spears
I Believe In You – Kylie
I Should Be So Lucky – Kylie
I'm Outta Love – Anastacia
I'm So Excited – Pointer Sisters
I'll Be There – Jackson 5
Jump – Pointer Sisters
Just Like A Pill – Pink
Just a Kiss – Lady Antebellum
Just Dance – Lady Gaga
Knowing Me Knowing You – Abba
Killing Me Softly – The Fugees
Kids In America - Kim Wilde
Like A Prayer – Madonna
Love At First Sight – Kylie
Lady Marmalade – Christina Aguilera
Listen – Beyonce
Mercy – Duffy
Murder On The Dancefloor – Sophie Ellis Bextor
My Heart Will Go On – Celine Dion
Mamma Mia – Abba
Marry me – bruno mars
Moves like jagger – Maroon 5
My Guy – Mary Wells
Mama Do – Pixie Lott
Manic Monday – The Bangles
Material Girl – Madonna
Mickey – Lolly
Make you feel my love – Adele
Maybe this time – Liza Minelli/Caberet
Never Forget You – The Noisettes
Not Fair – Lily Allen
Nobodys Perect – Jessie J
No One – Alicia Keys
Over The Rainbow – Eva Cassidy
Only Girl – Rihanna
On A Night Like This – Kylie
Power of love – Jennifer Rush
Please Mr Postman – The Marvelettes
Pricetag – Jessie J
Perfect Year – Dina Carroll
Rehab – Amy Winehouse
Runaway – The Corrs
Respect – Aretha Franklin
Run – Leona Lewis
Rudeboy – Rihanna
Red Blooded Woman – Kylie
Russian Roulette – Rihanna
River Deep Mountain High – Tina Turner
Roling in the Deep – Adele
Raining Men – The Weather Girls
Rhythm of the night – Moulin Rouge
Rescue Me – Aretha Franklin
Rain On Your Parade – Duffy
Release Me – Agnes
Show Me Heaven – Maria Mckee
Superwoman – Alicia Keys
Sweet Dreams – Eurythimics
Simply The Best – Tina Turner
Say A Little Prayer – Aretha Franklin
Saving All My Love For You – Whitney Houston
Songbird – Eva Cassidy
Supertrouper – Abba
Stop in the name of love – The Supremes
Slow – Kylie
Step Back In Time – Kylie
Sweet Dreams – Beyonce
Sway – Pussycat Dolls
Spinning Around – Kylie
Spotlight – Jennifer Hudson
Smooth Operator – Sade
Shake A Tail Feather – Blues Brothers
Smash Into You – Beyonce
Save The Best To Last – Vanessa Williams
Single Ladies – Beyonce
Take A Bow – Rihanna
To Sir With Love – Lulu
Time After Time – Cyndi Lauper
The show must go on – Queen/Moulin Rouge
Te Amo – Rihanna
Turn Me On – Norah Jones
There Must Be An Angel – Annie Lennox
Torn – Natalie Imbruglia
Take A Chance On Me – Abba
Toxic – Britney
Think Twice – Celine Dion
The Fear – Lily Allen
The Locomotion – Kylie
Take My Breath Away – Berlin
Telephone – Lady Gaga
Use Somebody – Pixie lott
Valerie – Amy Winehouse
Walk On By – Dionna Warwick
We found love – Rihanna
Why Do Fools Fall In Love – Diana Ross
Whistle Down The Wind – Tina Arena
Wow – Kylie
Warrick Avenue – Duffy
Whats my name – Rihanna
Whats Love Got To Do With It – Tina Turner
Will you still love me tomorrow – The Shirelles
Wind Beneath My Wings – Bette Midler
Waterloo – Abba
What A feeling – Flashdance
When Love Takes Over – Kelly Rowland
You Cant Hurry Love – The Supremes
2 Hearts – Kylie
02 Arena (Indigo Lounge)
London
P&0 cruises
Europe
Carnival Cruises
AZURA
Lloyds TSB
Nottingham
Ocean Village 2
Caribbean
Pontins
Nationwide
Butlins
Lincolnshire
G Casinos
Nationwide
Eden Court Theatre
Inverness
Scotland
Cairndale
Hotel and Leisure Club Scotland
Brampton Manor Country Club
Derbyshire
Chatsworth House
Derbyshire
Fantasy Island
Lincolnshire
Big Top Show Bar
Lincolnshire
Best Western Grand Hotels
Newcastle
WinterGardens Theatre
Blackpool
BeachComber Holiday Park
Brean
Brean Leisure Park
Brean
Kings Croft Hotel
Wakefield
Orrell Park Ballroom
Liverpool
Waddow hall
Holiday Inn
Stone Henge
Reviews of Divas by Donna
Julie Marriott, Derbyshire wedding planners.

Donna can sing anything and we always love the fact that she is fresh and exciting, we have booked her for many of our golf club corporate events and we have a brilliant night every time.

---

Craig Lynch, Brampton Manor Country Club

I have booked Donna many times for my venue, she is incredible and always delivers a great night. A very humble person. A pleasure to work with."

---

Becky Measures Peak FM RADIO, Derbyshire.

"Donna never fails to impress me, I have booked her for many of my corporate events and we have an amazing night every time, everybody always ends up on the dance floor."

---

Micha Bergese, MBP for Ocean Village and P&0 Cruises

"A very talented girl who has an incredible voice and beautiful persona."

---
Make Enquiry for Divas by Donna Now!