The Incredible Singing Waiters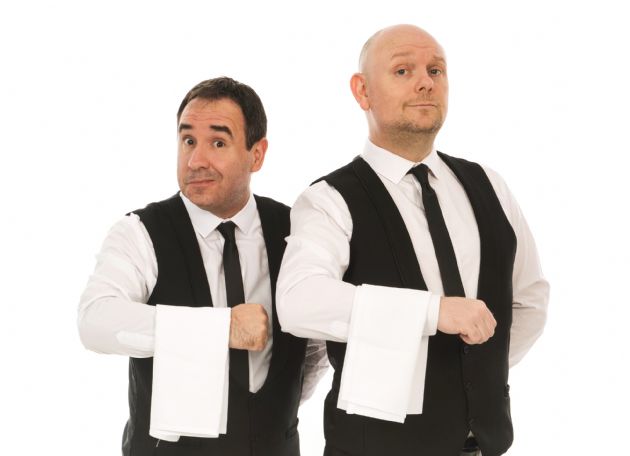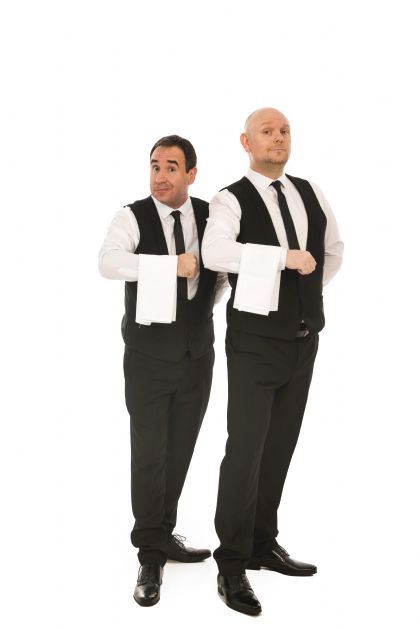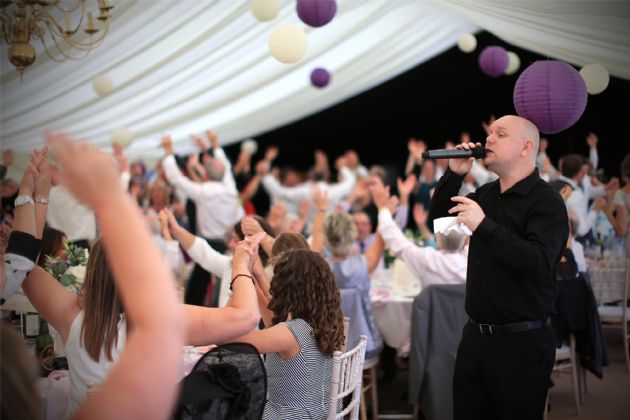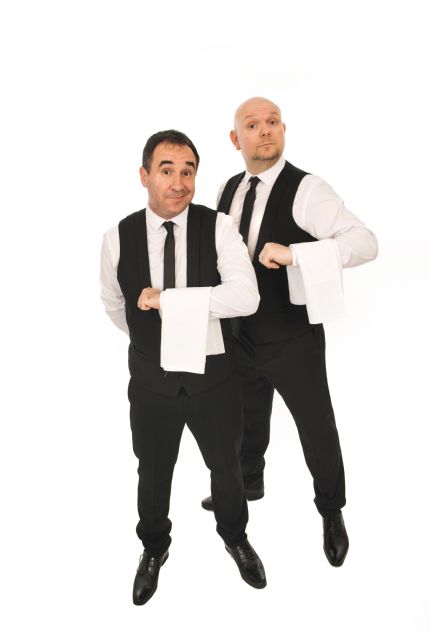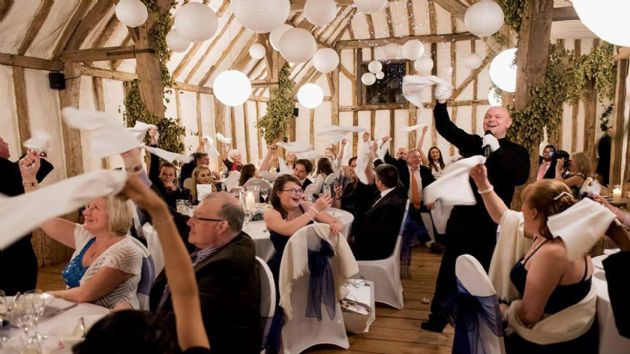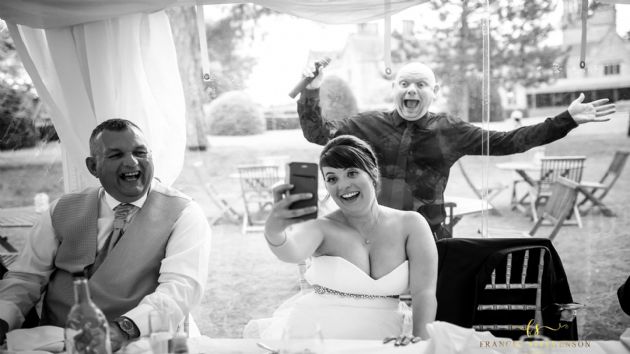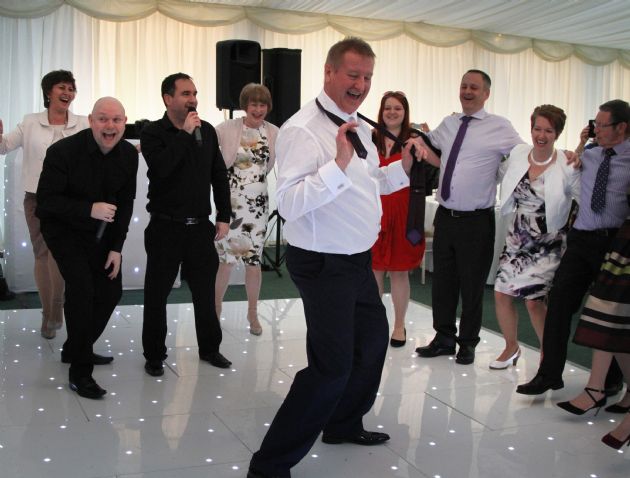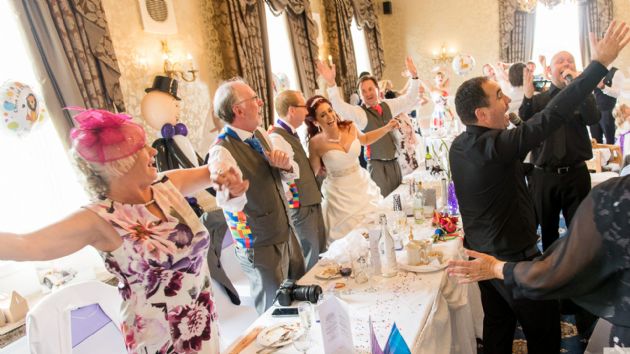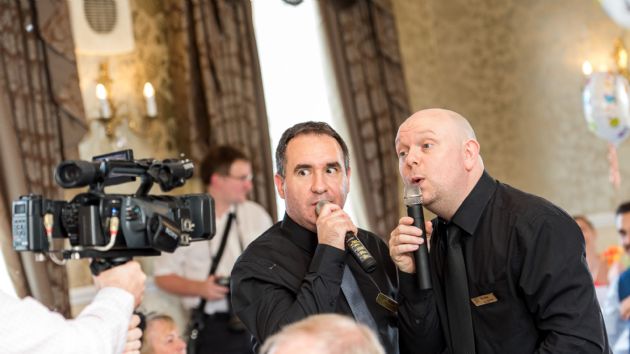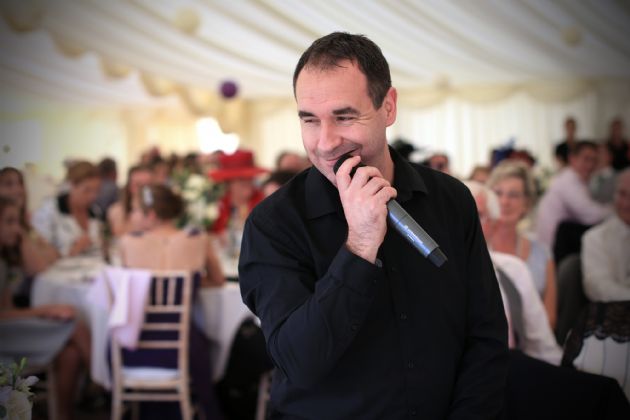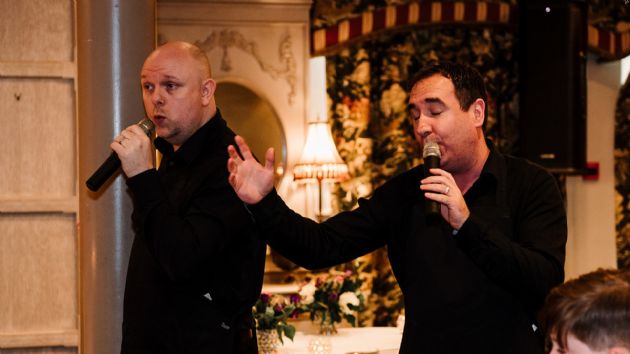 The Incredible Singing Waiters
Surprise Waiter Show
Highly Recommended Popular Choice
Perfect For Weddings, Events & Parties
Music From Pop, Soul, Swing, Musical Theatre & More
Full time Professional Duo, not stock performers
60's to Current Chart Music Set Available
DJ Option Available
Full Public Liability & PAT Testing
Available UK Nationwide
The Incredible Singing Waiters are without a doubt among the Finest Singing Waiter Shows working today, Perfect for Weddings, Corporate Events & Parties and Fronted by one of the country's Top Double acts. They will surprise your audience with Superb Harmonies, Laughter and a Wealth of Amazing Music to grace any occasion.

With 20 years experience performing together at countless Events, Weddings and Corporate Engagements all over the world, This isn't your average show. The boys work together as a duo, full time and have done since the 90's (they've been friends since school). They have the uncanny ability to be able to really connect with the crowd, immediately putting them at ease with their superb chemistry. This means when you book The Incredible Singing Waiters for your special event, you know that, unlike other shows, you will have a polished performance from the two artistes advertised - not stock performers from a group.

The Incredible Singing Waiters bring Style, Professionalism, witty banter and so much more to any event and can perform as Singing Waiters, Surprise Singers, Undercover Singing Guests or a scenario of your choosing. With a truly memorable introduction and a show stopping finale, you and your guests will be talking about their performance for weeks after!

Prior to your event, the guys will liaise closely with you or your Event coordinator to ensure a smooth run up, making sure all of the fine details are in place and on the day of performance, they will work with the room manager to make sure they integrate seamlessly with the waiting staff. They will assist with the service, the pouring of drinks and other waiter roles, so your guests will really not see the surprise coming! And remember, they can perform at any type of event, you don't even need to be having a formal meal!

The years of experience they have amassed makes it much easier to react to any situation perfectly and they are experts in thinking on their feet when needed! The show can be tailored for your event and can be a lively as you would like or more refined if required.

Add to all of this, the equipment they use is of the highest quality and they can provide back ground music and the use of microphones for speeches etc.

Entertainment Packages Available from just few songs to a Full Day and Evenings Entertainment and can be Personalised to suit your individual requirements | DJ & Disco Service also available

Unlike anything you have ever seen and Highly Recommended!

Contact us now for more details or to Book!

From Swing to Musical Theatre, Soul to Pop, 60`s classic to Modern, The Sing-along Waiters can offer a huge variety of music. Example Song List below
Do Re Mi
That's Amore
Can't take my eyes off you
That's life
My Way
New York New York
My Girl
Me & My Shadow
Mack The Knife
Well did you ever
Grease Lightning
Sweet Caroline
We are in love
Bridge Over Troubled Water
Celebration
Rule the World
Greatest Day
Never Forget
Dec 63
Delilah
Stand By Me
Hey Jude
All You Need Is Love
Sit Down
Livin' on a Prayer
Let me go
Don't Stop Me Now
Somebody to love
Shake a Tail feather
Summer of 69
Higher & Higher
500 Miles
And many more!
Travel
UK Nationwide | Europe | Worldwide
G Casino
Village Hotels
Manchester United FC
Bolton Wanderers FC (Reebok Stadium)
Wigan Athletic FC (DW Stadium)
Lancashire County Cricket Club
Aintree Race Course
Norbreck Castle
The Alderley Edge Hotel
Haigh Hall
Arley Hall
Lords Cricket Ground
The Imperial War Museum North
Mere Golf & Country Club
City of Manchester Stadium
Shrigley Hall Hotel
Midland Hotel (Manchester)
Rendezvous 1 (Manchester)
Victoria & Albert Hotel (Manchester)
Hilton Hotels
Marriott Hotels
Radisson Edwardian Hotels
Radisson SAS Hotels
The Renaissance Hotel Manchester
Novotel Hotels
Britannia Hotels
Shell Oils
Ceuta Healthcare
Icopal
Proctor & Gamble
Continental Airlines
Compass Group
Bentley
Vestas
Juice Games
Lufthansa Airlines
Auto Trader
BMI Baby Airlines
Deloitte
Maplin
TUI
The Ministry Of Defence
Qdos
Weddings
Private Functions
Corporate Events and More
Reviews of The Incredible Singing Waiters
Sarah booked The Incredible Singing Waiters for her Wedding

I didn't tell anyone not even my new husband that I'd invited these guys along to our wedding, so after the meal was served which they were part of, bringing out things from the kitchen incognito, wearing the same outfits as the waiting staff so no one would know or guess, the starting point was incredible, the delivery and quality of their performance is just totally amazing, the laughter and expressions on people's faces was so lovely to see, I won't spoil it for you as you need to experience it yourselves, but I would definitely recommend them to everyone, they are well worth the extra layout, your wedding will never be forgotten and it will be spoken about for a long time after by all who attend, it was an absolute pleasure guys, hope to see you again :)

---

Lisa booked The Incredible Singing Waiters for her company Christmas Party

I just wanted to let you know that The Singing Waiters were absolutely fantastic last night! They were so professional and a total surprise for everyone, they really did a great job. I think one of our other stations might be interested in booking them for an event so I will pass your details on

---

Faye booked The Incredible Singing Waiters for a Christmas Party

Omg! AMAZING!! I booked the waiters as I organised our Xmas party, not knowing how they would go down as I have never seen anything like this before...but after their raving reviews I booked them......and I'm so glad I did....We had a fantastic night and the waiters were the talking point of the night! Thank you so much! Xx

---

Adele booked The Incredible Singing Waiters for her Wedding

Thank you! Our wedding guests are still talking about your great performance. I'll be recommending you far and wide. It's a brilliant way to warm up the guests for the night do. You two did an amazing job and are so funny. Thank you again. I just wish i could relive that day like groundhog day lol!

---

Andy booked The Incredible Singing Waiters for his evening Wedding Reception

An absolutely faultless performance from The Incredible Singing Waiters at our evening wedding reception in Congleton, Cheshire. The guys managed to accommodate our song choices in to their routine and went one step further by delivering a bespoke element to their act - Darren opened up by playing the part of a standby 'First-Aider' as the Bride is 38 weeks pregnant and could literally pop at any minute! It was very funny and came as a great surprise to the 90 guests when the lads went in to their 1st set. Brilliantly entertaining - they WERE the party! Highly recommended

---

Sara and Leon Hill Hired The Incredible Singing Waiters for their Disney Themed Wedding in Southampton

How would you begin to describe these two crazy waiters! So much fun, unbelievably good. Had everyone fooled and it was such a good vibe! Exactly what I had hoped when I booked it and completely confused the groom along with all our guests so many comments from so many happy people! Thank you for everything! Easy to book, easy payments, professional and helpful staff great contact with the act to ensure everything is perfect on the day and to top it off Maurice and Darren are amazing at what they do! Would book again in a heartbeat!

---

Olivia & Harrison booked The Incredible Singing Waiters for their Wedding

Well I don't know where to begin! Me and my husband as a surprise to our guests booked these 2 guys at Mottram Hall last month and oh my they were brilliant! I cannot recommend them enough! They did an amazing job on the day and really made the day even more perfect than it already was! They got everybody going and joining in and really made it a day to remember! We can't thank you enough!!

---

Sue Coffey hired The Incredible Singing Waiters to perform at her wedding at the Offley Palace Hotel, Hertfordshire

Mike and I just wanted to thank Maurice and his partner in crime Darren (Sergi) so much for making our wedding day memorable and so much fun, you were phenomenal!

---

Mr and Mrs grace Booked The Incredible Singing Waiters for their wedding at the Wrightington Hotel

Thank you so so much for making our wedding celebrations even more special and memorable. Everyone thought you both were superb. Thank you again

---

Catherine Rosenfield, Operations Manager for Happy Days Childcare Ltd, was an audience member for an Awards Ceremony at the Hilton Hotel, Blackpool.

Just to say "The Incredible Singing Waiters" were amazing, they are so professional and really get the crowd involved. I will have no hesitation in recommending your services to other clients and will certainly be coming back to you in the future.

---

Julie & Geoff Aldcroft booked The Incredible Singing Waiters for her birthday celebration at 60 Hope Street in Liverpool.

Thank you for a great night last week at 60 hope street, everyone really enjoyed themselves. You both made my birthday celebration truly memorable, thanks once again.

---

Laura & Rob booked The Incredible Singing Waiters for their Wedding at Winter Barns

Rather belatedly we are writing to formerly thank both of you for coming to entertain our guests at our wedding at Winters Barns. We have had a lot of wonderful feedback from so many of our guests who were surprised and really enjoyed your set and we would like to pass our appreciation on to you, with our thanks. We hope you had a good run back to Manchester as we appreciate that it would have been a long day for you.

---

Ali Darwood booked The Incredible Singing Waiters for a Christmas party at the Pro Act Stadium (Chesterfield FC).

Just to say a huge thank you for the unbelievable entertainment you provided at our annual staff party on Friday night. I cannot express my thanks for the totally professional way in which your appearance was booked, the accommodating way in which the big surprise reveal was discussed and arranged and the actual performance that exceeded all my (very high) expectations. It will be a long time before anyone could forget Sergei's tragic story and the memory of 90 people chanting "Sergei, Sergei" will remain forever. And even then it wasn't until you actually started to sing and were introduced as the entertainment for the evening that people actually realised that they had "been had". I'm only looking now for another opportunity to book you both again. Once again, a totally fantastic all round performance that I cannot fault in any way.

---

Julie booked The Incredible Singing Waiters for her wedding as a surprise for her new husband and guests at Porthygan Farm.

We would just like to say a huge thank you to you both for an absolutely outstanding performance at our wedding. I had organised it as a surprise and so nobody else knew, not even my new husband. The look on everyone's faces was brilliant and our guests reactions and participation far exceeded my expectations, with at one point the whole marquee up standing and dancing and singing along, some even on chairs. It was a sight that was so priceless and has made our wedding so unique and given our guests something to talk about forever and for that we cannot thank you both enough. I would certainly recommend you to anyone wanting to throw any kind of party. Thank you so so much Julie and Pete

---

Paul & Lisa Booked The Incredible Singing Waiters for their Wedding at Stonebridge Golf Club in Meriden.

A massive thank you to the guys, your comedy Duo Singing Waiters act was Phenomenal. Everyone really enjoyed it. Thank you so much for making our special day even better, you were amazing!!! Everyone is still talking about poor Sergi who was about to be deported, LOL. Massive Thanks again, Paul & Lisa

---

Mark & Lisa Booked The Incredible Singing Waiters for their Wedding at The Douglas Valley Golf Range

Maurice & Darren, I simply have to take 10 minutes to email you, I go on honeymoon later & my phone hasn't stopped! & the reason for this is quite simply that you transformed my wedding day to a spectacular event of non-stop entertainment. What an amazing, engaging & entertaining act you both are. Completely superseded my expectations. Any of my 132 guests would offer you a recommendation. Comments like 'they made everything work', 'fabulous voices', 'funny guys'' 'how good are they', 'where have they come from' the list goes on. The Sing A Long Waiters act was a massive surprise and professionally orchestrated to the minor detail. The shock value was incredible. You created the atmosphere from start to finish & your voices are fabulous. My guests were dancing from your swing act right through to the end of the disco. You read the crowd perfectly with the music choices and the dance floor was full all night. I would not hesitate in recommended you two and happy to speak to any prospective customer. Maurice & Darren, thank you so much for making our day and being all round nice guys. Mark, Lisa, Daniel, Nicole, Leah & Alfie

---

Jackie booked The Incredible Singing Waiters for her husbands 50th Birthday Party at The Village Urban Resort

Well what can I say? How can I put into words how amazing you both are? Well I'm going to try! From the 1st contact from you to discuss the surprise, to the delivery of the show was an absolutely wonderful experience. For so many years my husband has arranged surprises for me and at last I had the opportunity on his 50th Party to surprise him with the guys wonderful "Incredible Singing Waiters Show" and what a show it was! The moment you arrived as the waiters serving the buffet, to the opening act and singing, you where both incredible, very talented and funny and provided that missing link to the party. At one point while we were all dancing around you I actually forgot that you were singing live! Your voices are beautiful. The comedy and sparkey between you two, is breathtaking, all 110 pairs of eyes were on you both! You had everyone's attention and they all loved the performance. Would I book you guys again? YES! definitely. Would I recommend you? YES! definitely! Thank you for making the evening something that our family and friends will remember for the rest of their lives and we will be talking about whenever we get together with them. Jackie x

---

Carole booked The Incredible Singing Waiters for a 65th Birthday Party and Retirement at Christophers Restaurant

I would just like to say that The Incredible Singing Waiters who attended my husband's 65th birthday and retirement were absolutely amazing. They involved everyone in Sing along and no one had a clue who they were as they served the meals very professionally. Everyone had a laugh and it made the evening special. I would not hesitate to recommend them as they were a joy to listen to, very professional, polite and spent time chatting when the show was over. INCREDIBLE!!! Thank you again Carole

---
Make Enquiry for The Incredible Singing Waiters Now!